If you're swimming in late-summer produce but can't face another salad, meet your new favorite way to use up a few pounds of veggies: garden nachos. Now, we couldn't call these "healthy," per se, but they are about the most vegetable-laden version of this cheesy snack that we've ever had.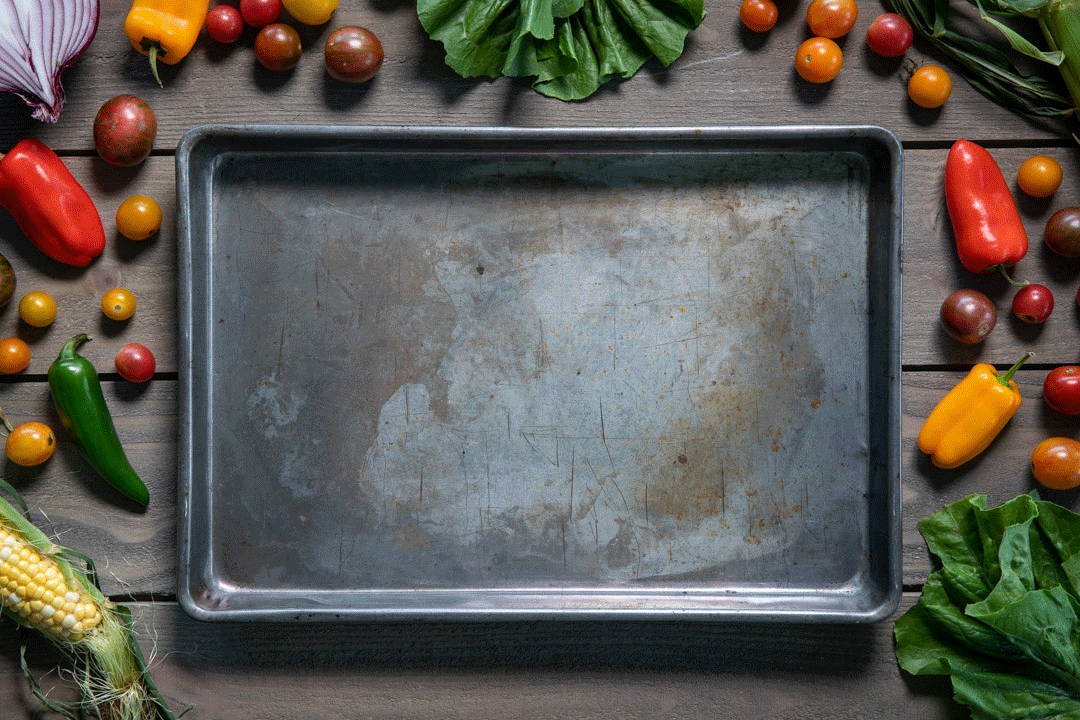 We've included a recipe, though you don't really need one. Any veggies that are growing in abundance in your edible garden, or veggies showing up in your CSA share, are good candidates for garden nachos! Zucchini or other summer squash? Sure! Teeny spicy radishes! You betcha! Even peaches would make an amazing topping. So, let your imagination run wild and make up a batch of these locally inspired nachos; we'd bet they'll become a new summer favorite in your house!
PA Garden Nachos
| Prep Time | Cook Time | Total Time |
| --- | --- | --- |
| 5 min | 10 min | 15 min |
Ingredients
1 large bag tortilla chips
Shredded cheese (we used a mix of cheddar and Monterey Jack)
Canned black beans, rinsed
Shredded lettuce
Red onion, thinly sliced
Bell or mini sweet peppers, sliced or diced
Tomatoes, roughly chopped
Fresh corn kernels
Jalapeno peppers, thinly sliced (optional)
Lime yogurt crema (lime zest stirred into greek yogurt)
Fresh basil and/or cilantro, chopped
Method
Preheat the oven to 350°F. Spread foil over a baking sheet or oven-proof platter.
Spread out the chips in a single layer and cover with a generous amount of shredded cheese. Bake for about 5 minutes, or until cheese is melted.
Spread a second layer of chips and shredded cheese on top and bake for another five minutes.
While the nachos are still hot, top with beans, lettuce, onions, tomatoes, peppers, corn and jalapenos.
Drizzle on the lime crema, then sprinkle with fresh herbs.