Pennsylvania is a premier apple-growing state, with everything, from huge commercial orchards to tiny family-run farms, across the Commonwealth growing all varieties of this simple but amazing fruit. Whether you prefer honey-sweet Jonagold, sweet-tart Cortland, mild, crunchy Gala or juicy, spicy Braeburn's, there is a PA apple that's perfect for you!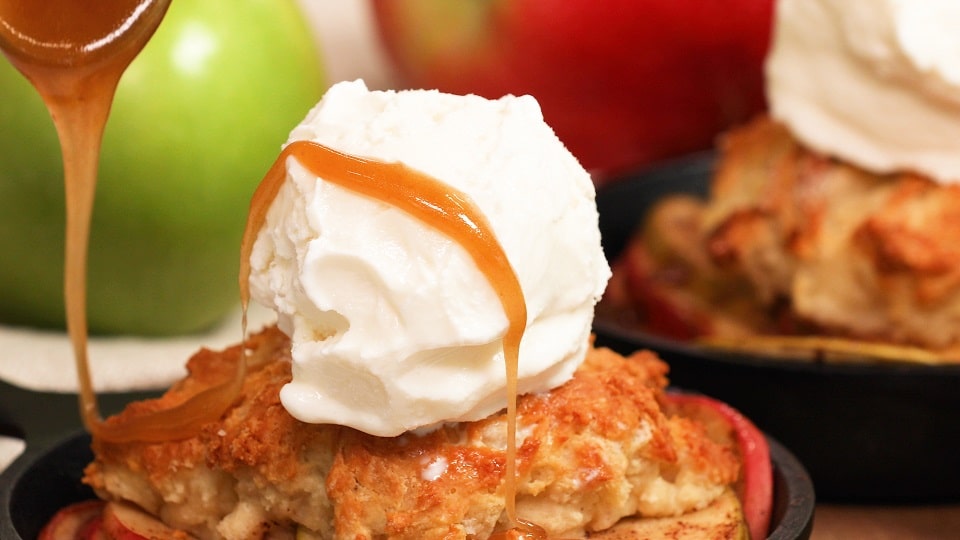 The crew at Savor Recipes has shared some of their favorite ways to make the best of apple season with three delectable recipes to try! There's an elegant caramelized onion and apple flatbread pizza with aged cheddar and brie; cute little spiced cheesecake bites topped with apple pie-esque topping; and mini apple cobblers sweetened with homemade caramel sauce a scoop of ice cream. All of the recipes are approachable and fun to prepare at home. Watch our video for the technique, and then start planning for which apple treat you're going to make after your fall PA apple-picking adventure!
After checking out the video, head to Savor Recipes for the full recipes!