PA Eats has surveyed the state's capital for some of the best food and entertainment destinations this holiday season. Here are our top 12 food and drink gems in Harrisburg: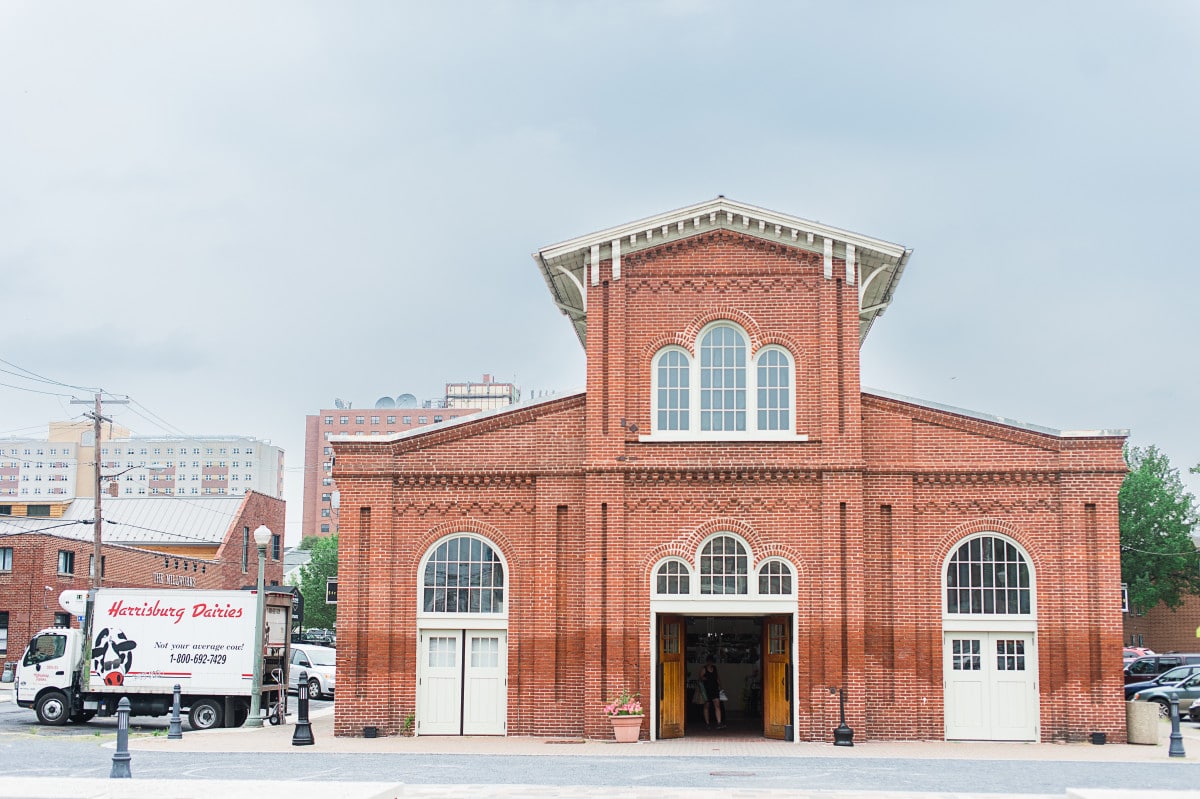 Noteworthy: Founded in 1860, the Broad Street Market is one of the oldest continuously operated markets in the country. With 30 vendors, you can find breakfast, lunch and dinner with plenty of snacks like soft pretzels and fresh ice cream as well as locally grown and organic produce, meats, baked goods and fully prepared meals. Once known as the "Dutch Fair" because of its predominantly Amish and Mennonite vendors, the market has evolved into a culinary mecca with cuisine from around the world. Split between the Brick Market Building and the Stone Market Building, Broad Street Market offers a plethora of options for the whole family.
Must try: Go South of the Border with a grilled chicken burrito topped by sweet and spicy jerk sauce at Soul Burrito, a family-owned and -operated stand with global flair. 1233 N. 3rd St., Harrisburg; (717) 236-7923.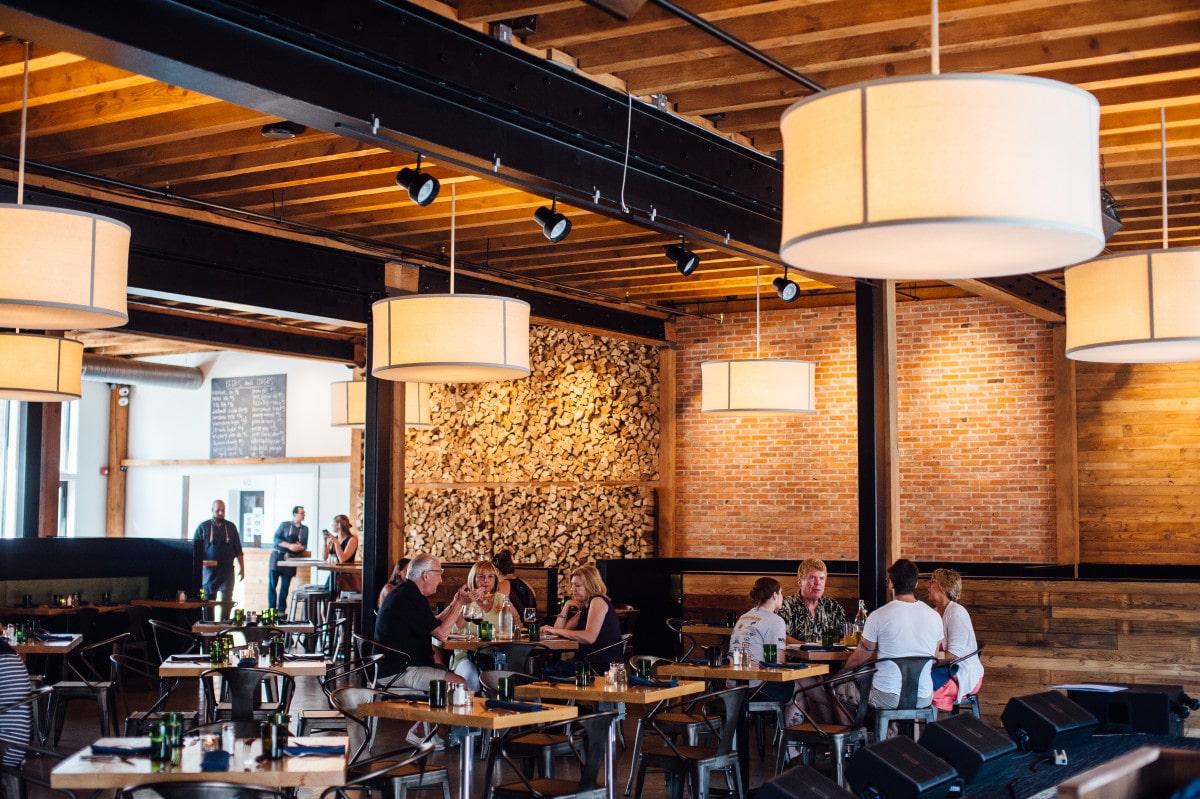 Noteworthy: Built out of reclaimed brick and lumber on the site of the Stokes Millworks, The Millworks brings local art and agriculture together to create a true bohemian atmosphere. The space features a restaurant, bar, open-air biergarten and private events room as well as housing studio artists and a performing arts stage for recording artists and live demonstration shows. Discover their mission to showcase bountiful, sustainable agriculture and artistic talent from across the Keystone State.
Must try:  The "hyper-local" artisan cocktail menu was built using only Pennsylvania spirits. The bar also features 20 Pennsylvania beers and ciders. 340 Verbeke St., Harrisburg; (717) 695-4888.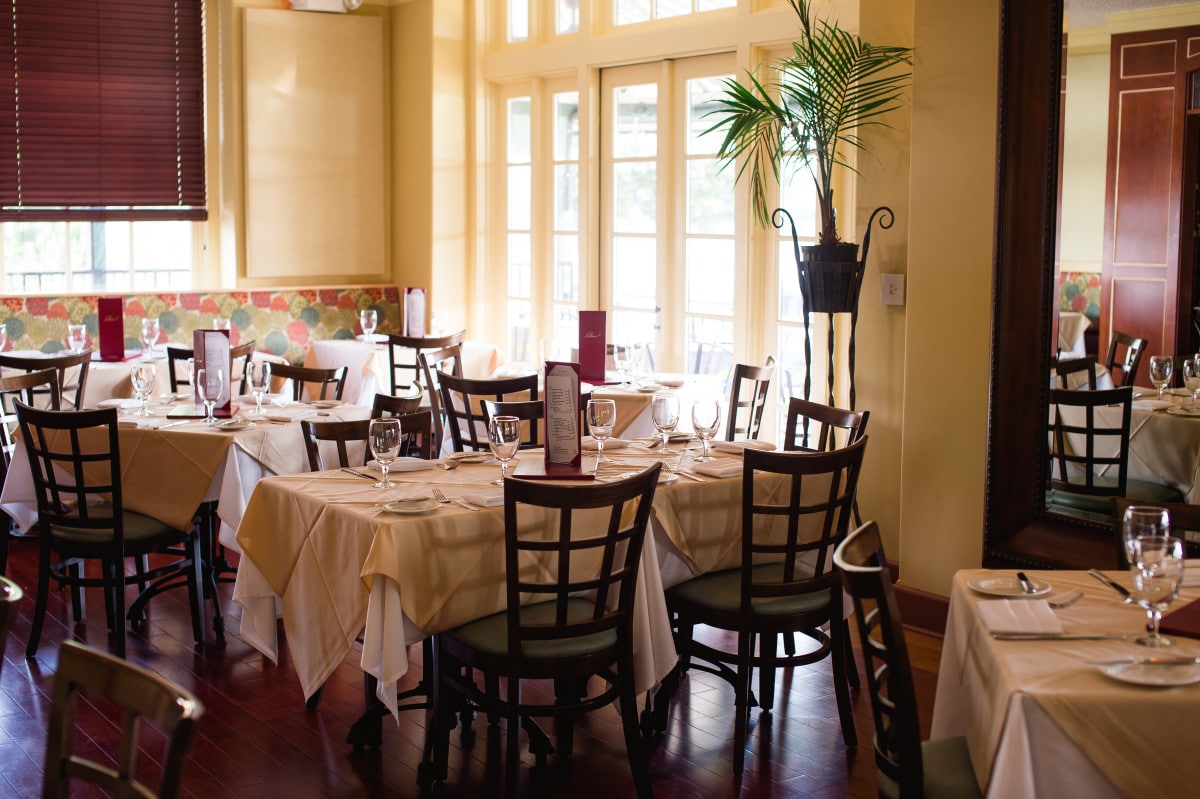 Noteworthy: Distinguished as the only restaurant situated on the picturesque Susquehanna River in Harrisburg, Char's at Tracy Mansion was once a celebrated mansion built in 1913 but now serves as one of Central Pennsylvania's top-tier fine dining restaurants. Executive Chef Ron Canady has constructed a local, organic and sustainable menu that includes braised lamb shank and root vegetable pierogies.
Must try: Stop in early for a drink in the McKee Library cocktail lounge, which opens at 4 p.m. 1829 N. Front St., Harrisburg; (717) 213-4002.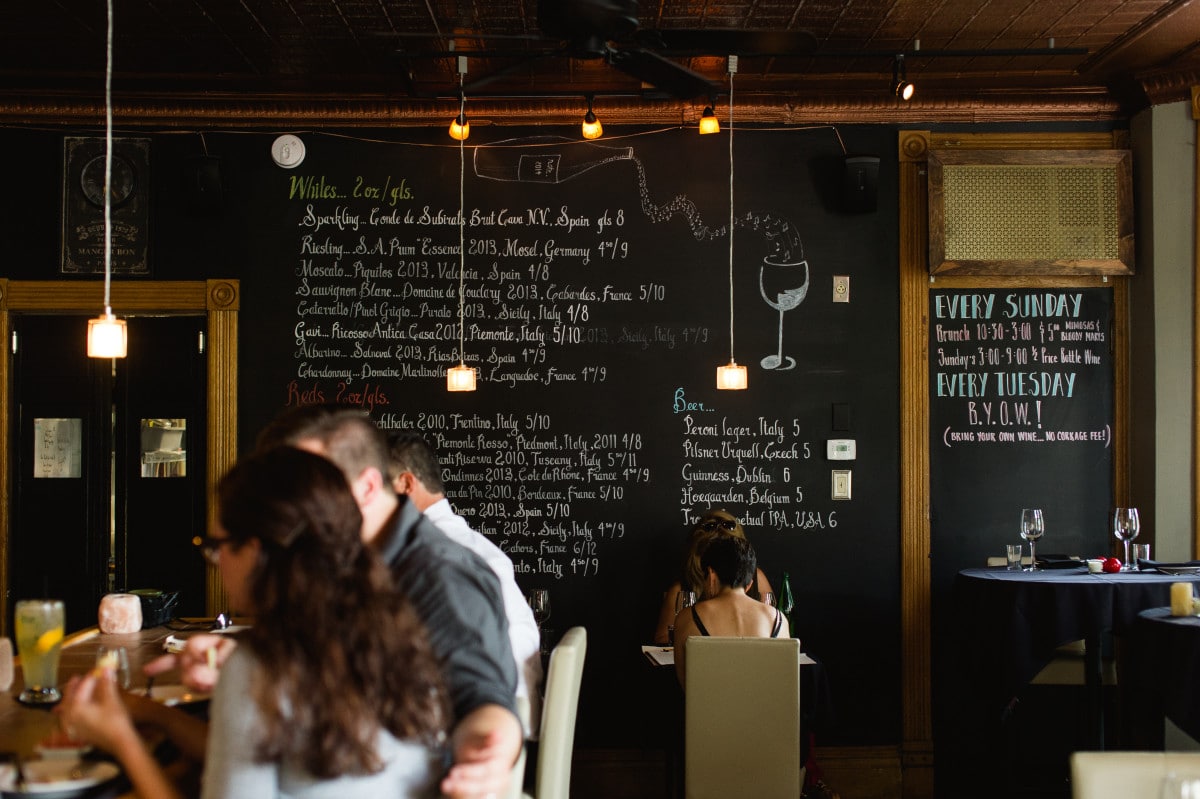 Noteworthy: Note is located in the heart of midtown Harrisburg in a re-purposed 1910 Victorian home. Owners Ruth Prall and Michael Giblin strive to create a comfortable "neighborhood" gathering place featuring a menu that pairs European-inspired cuisine with a modern flair and is complemented by an eclectic wine list. Chef Thomas Heidt oversees a seasonally changing menu that spotlights fresh ingredients prepared from scratch as well as inspired and creative daily specials.
Must try: The Berkshire pork chop is served with butternut squash risotto, pancetta, pearl onion and thyme, caramelized brussels sprouts, walnut and bleu cheese in a maple bourbon glaze. Is your mouth watering yet? 1530 N. 2nd St., Harrisburg; (717) 412-7415.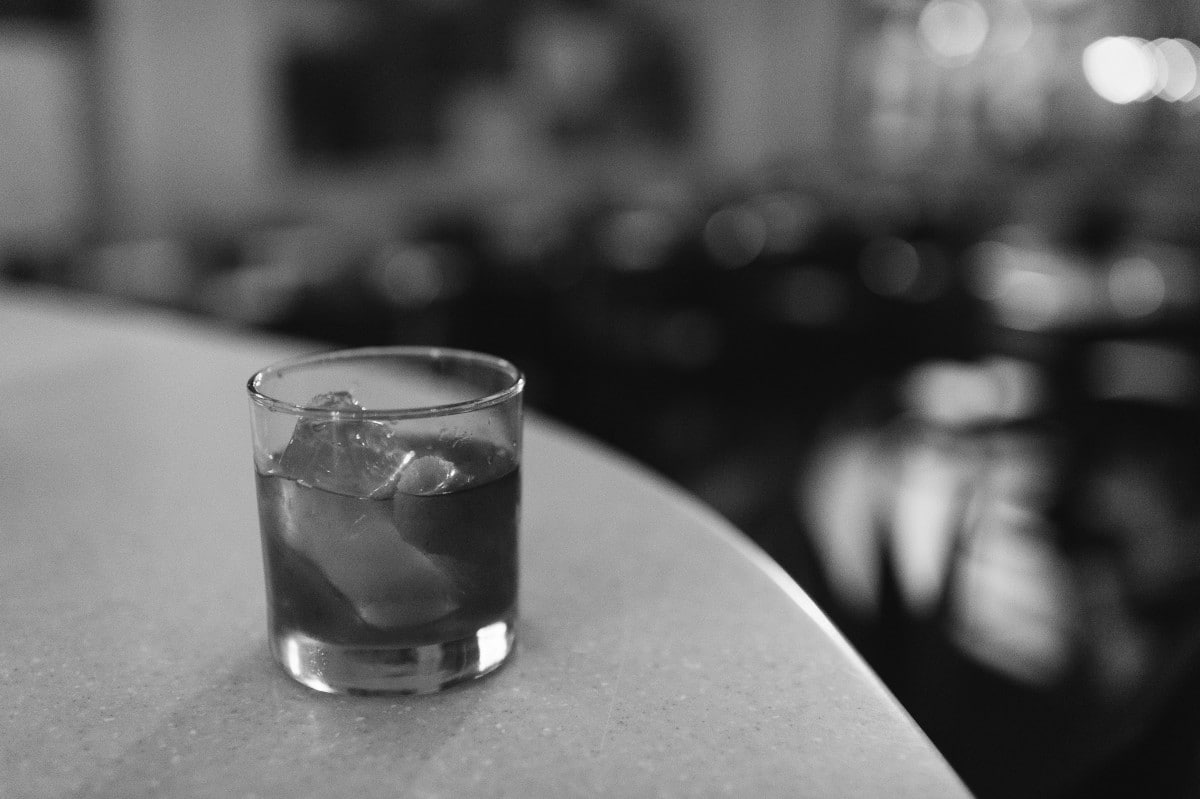 Noteworthy: Bacco Pizzeria and Wine Bar, named for the ancient Roman god of wine, has crafted a menu that focuses on traditional Sicilian-style food. Stop in for the casual, comfortable atmosphere to grab a few drinks and tasty small plates. The brick oven pizzas are personal-sized and made with homemade dough, cured meats and imported cheeses.
Must try: The Inferno Pizza features crushed tomato, red pepper flakes, spicy hot sopresata, parmesan flakes and mozzarella. 20 N. 2nd St., Harrisburg; (717) 234-7508.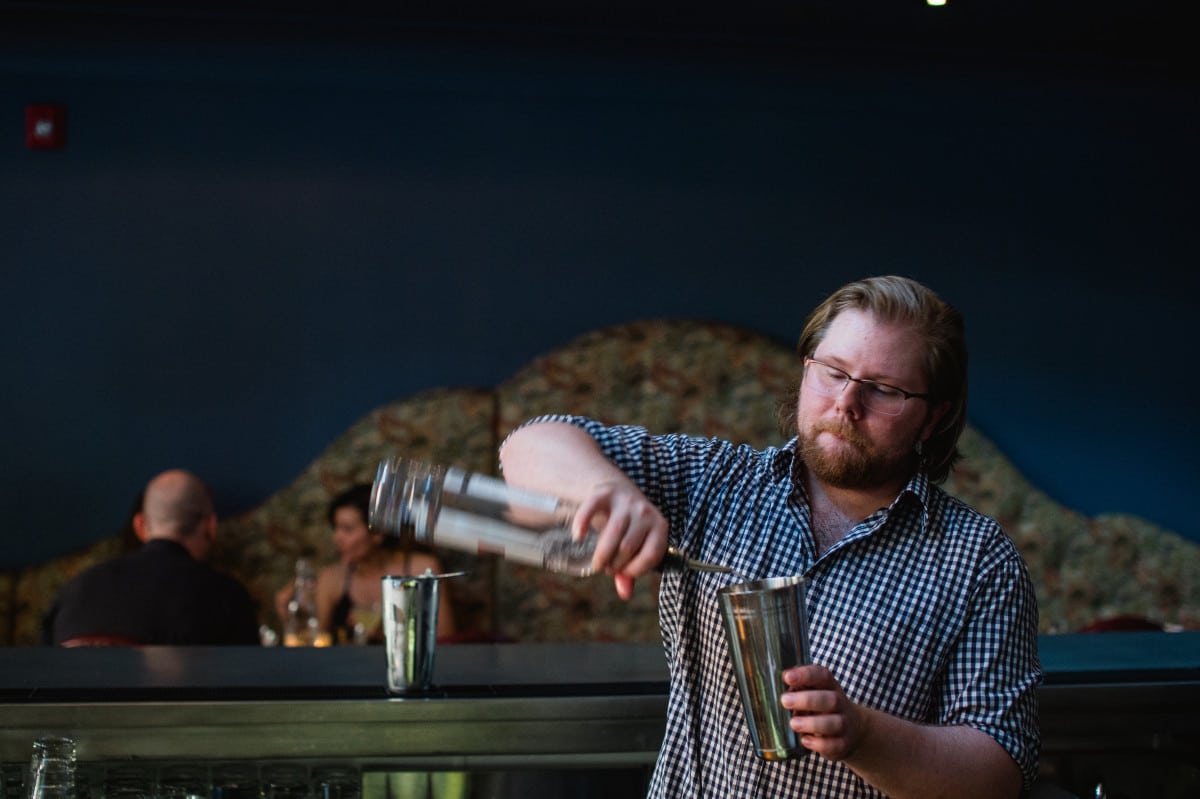 Noteworthy: Rubicon is a French-inspired, bar-centric restaurant offering honest epicurean fare. Meals are prepared with fresh, locally grown produce and farm-raised meats, as well as imported gourmet items. From 5–7 p.m. on Tuesdays through Sundays, join in oyster happy hour with $1 oysters ($12 for a baker's dozen).
Must try: The Cassoulet entree features Moulard Duck with Saucisson and White Flageolet. 270 North St., Harrisburg; (717) 317-9027.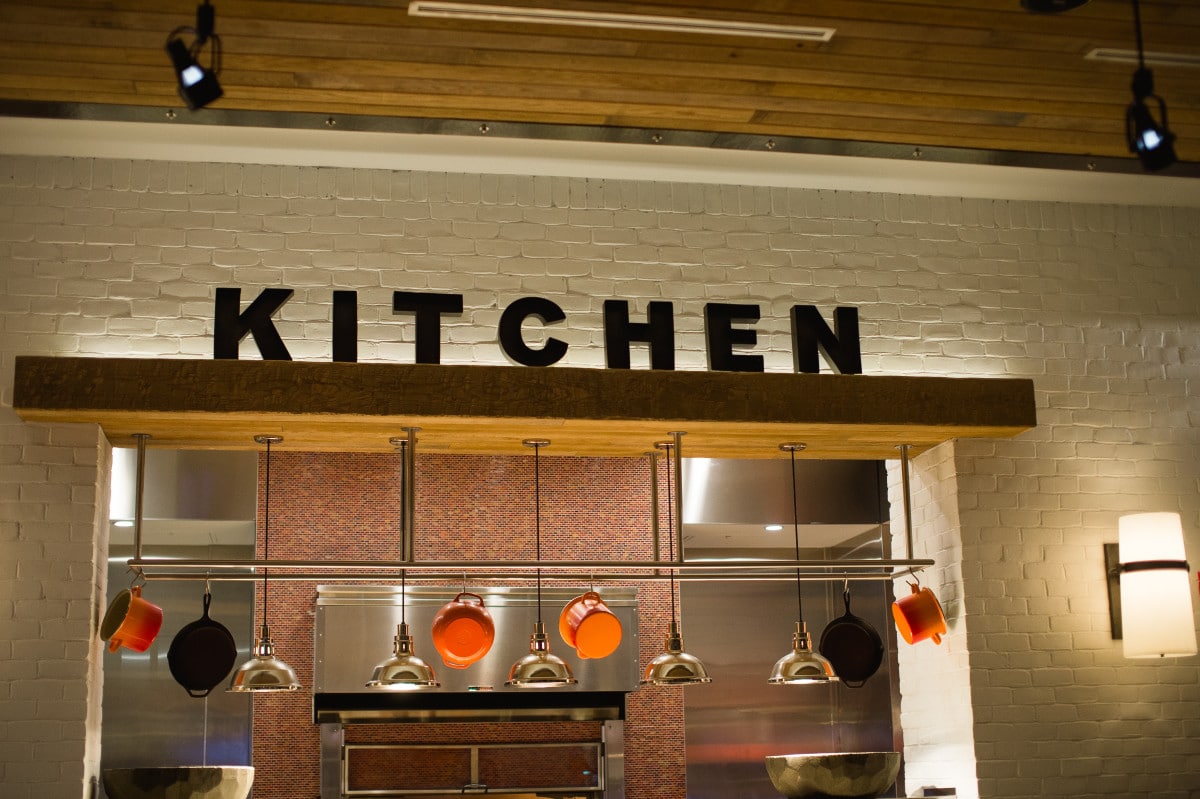 Noteworthy: Looking for a prime cut and a fine glass of red wine? If so, 1700 Degrees Steakhouse should be at the top of your list. The menu features Midwestern prime beef, dry aged beef, certified Angus beef and some of the finest sustainable seafood. In 2015, the restaurant was awarded the Wine Spectator "Best of" Award of Excellence for having one of the most outstanding restaurant wine lists in the world.
Must try: Anything on the wine list. 1 N. 2nd St., Harrisburg; (717) 237-6400.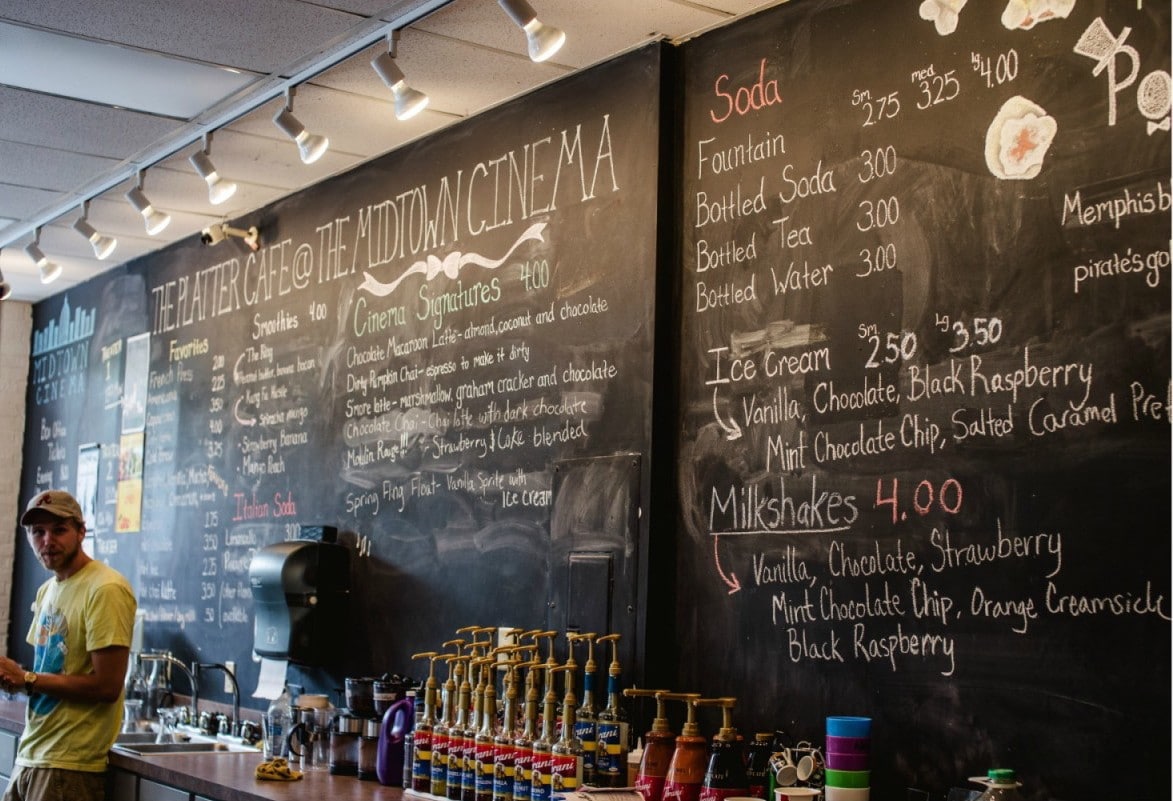 Noteworthy: Vintage accents adorn the lobby of this independent film theater and include an old-style Christie projector on display just inside the door. A sitting area makes for a great co-working or meeting space, and the venue boasts three intimate theaters that show well-curated art, foreign and independent films. Movie times are convenient and prices are affordable (ticket prices range from $5–$8). A favorite feature, of course, is the cafe, which offers impressive beverage options including gourmet coffee, Italian sodas and refreshing mocktails. Snacks include unique "poshcorn" flavors and fun candy options from jars brimming with colorful treats. But wait, there's more. The cinema also serves unique ice cream, made on site.
Must try: Pineapple upside-down cake Italian soda and French toast "poshcorn." 250 Reily St., Harrisburg; (717) 909-6566.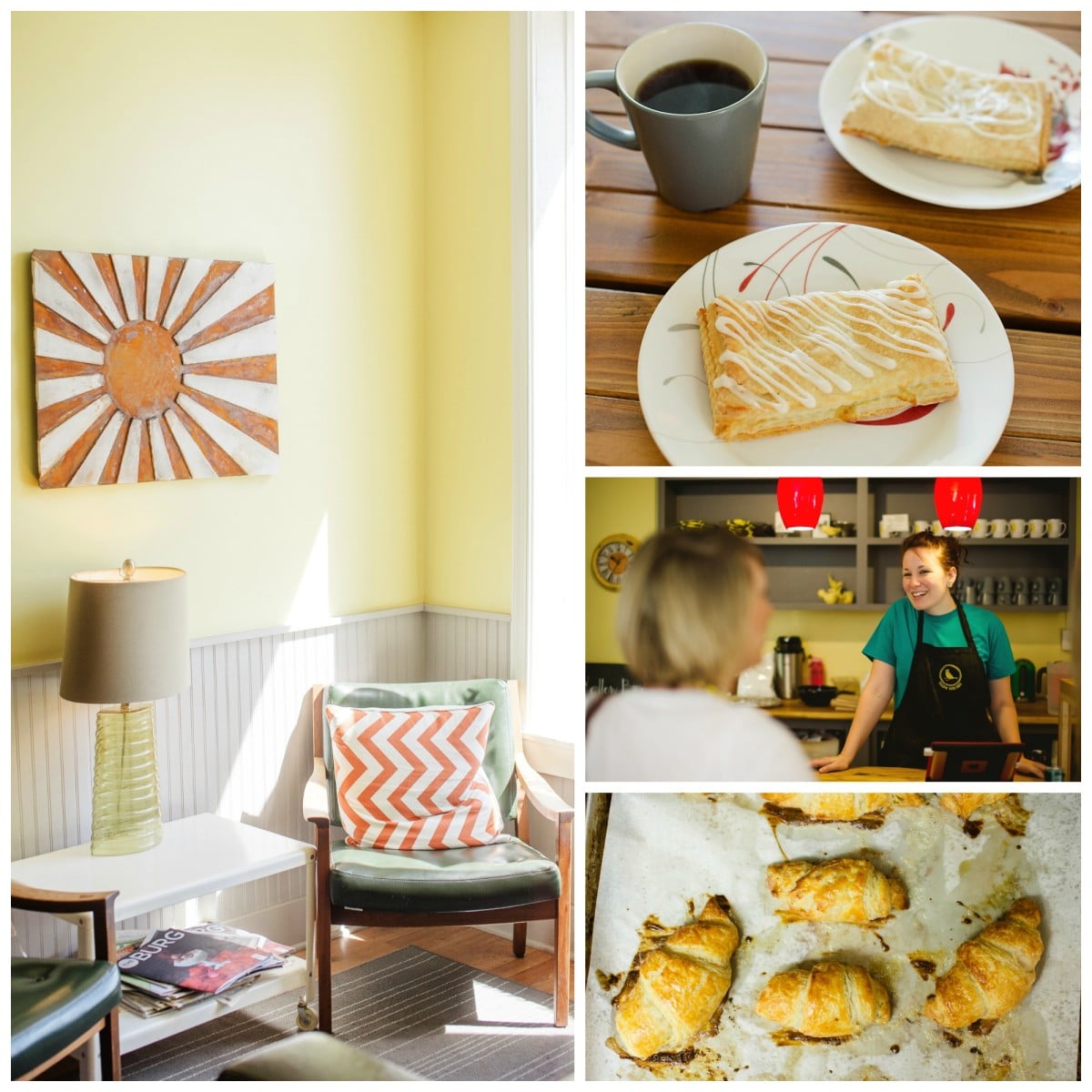 Noteworthy: The space, staff and food are sunny, inviting and delectable. Breakfast sandwiches are constructed with housemade English muffins that magically hold up to the hearty breakfast filling but still remain buttery and fluffy like a biscuit. Adorable house-made pop-tarts are almost too cute to eat. A back wall adjacent to the kitchen and bakery case lists menu items, ingredients and firm kitchen rules: "Be nice, make food."
Must try: Nutella or strawberry rhubarb pop-tart options will leave you practically breathless and are a match made in heaven with One Good Woman coffee (a roaster located just outside of the city). The roasted red pepper and pepper jack breakfast sandwich is equally dreamy. 1320 N. 3rd St., Harrisburg; (717) 635-8991.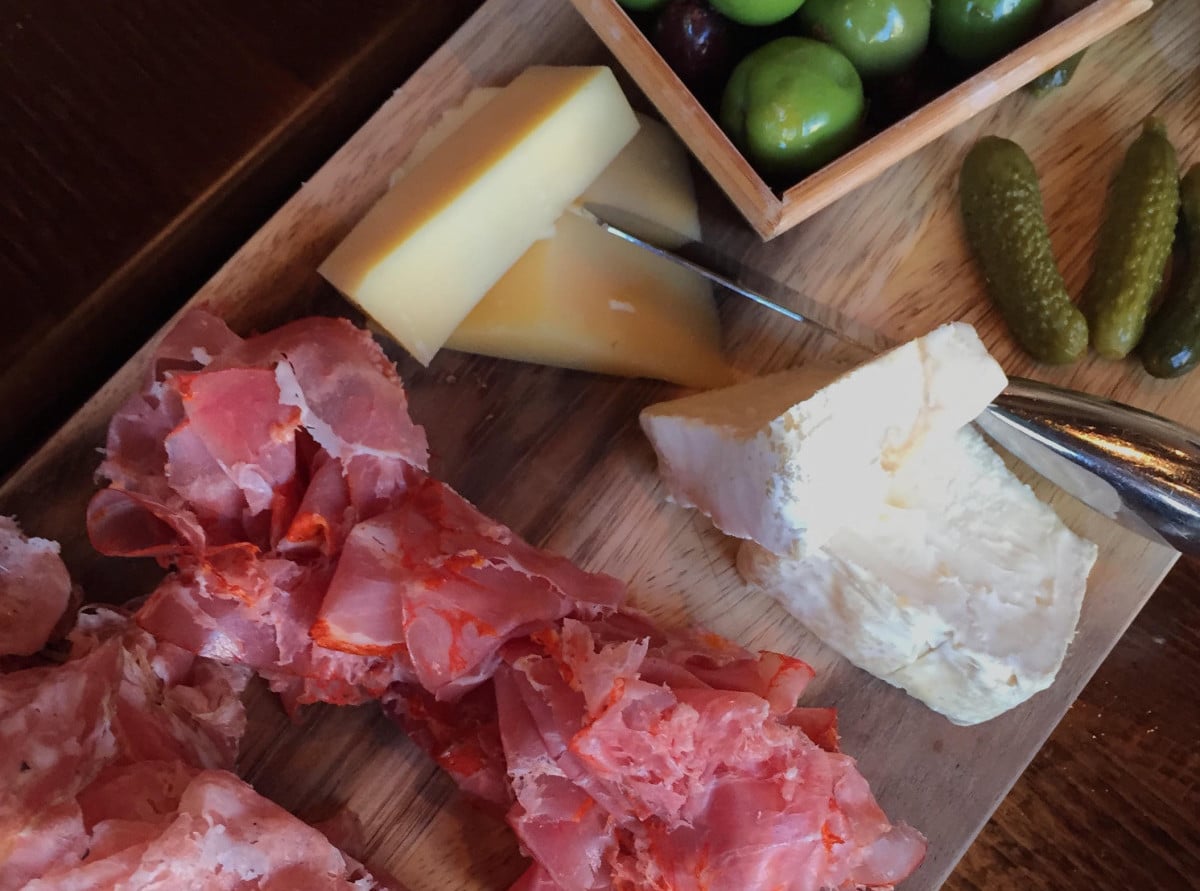 Noteworthy: Part wine bar and part gourmet pizzeria, Cork & Fork offers an array of rustic Italian small plates. In working with local farms and purveyors to maintain sustainability and seasonality, the restaurant recognizes the local culture and has adapted its menu and ingredients accordingly but creatively. You can enjoy house-made pastas, cured and smoked meats and artisan cheeses.
Must try: Cooked at 850 degrees, the pizza has a perfectly charred and crunchy texture and some of the best locally sourced topping ingredients. 200 State St., Harrisburg; (717) 234-8100.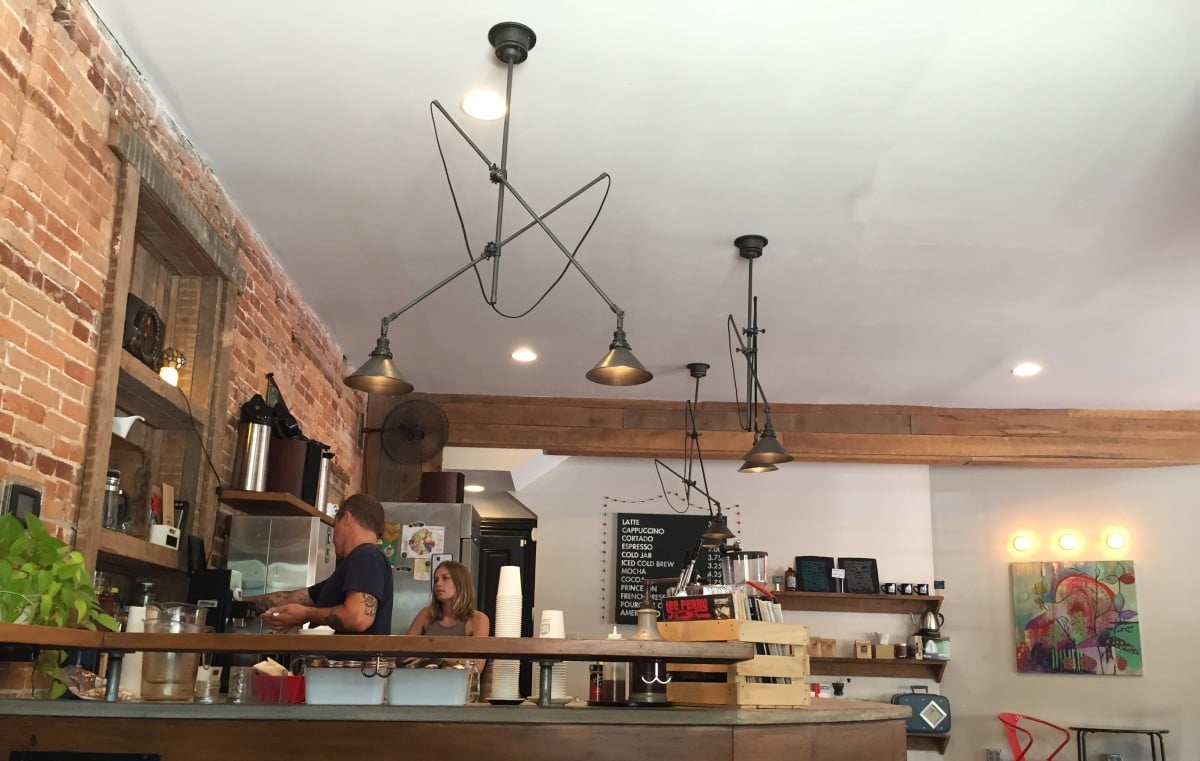 Noteworthy: Inspired by coffee roasters while living in Oakland, California, the owners of Little Amps Coffee Roasters set out to roast and brew intense, flavorful and fresh coffee. When done right, they believe coffee can be naturally sweet, rendering no need for milk or sugar. Little Amps sources its beans from around the world and is obsessed with monitoring every step, from cultivation, processing and shipping to storage, roasting and preparation. Visit one of two cafe locations in Harrisburg, or order coffee online.
Must try: Try a "Cold Jar," the house espresso shaken with ice and brown sugar and topped with milk. 1836 Green St., Harrisburg; (717) 695-4882; and 133 State St., Harrisburg; (717) 635-9870.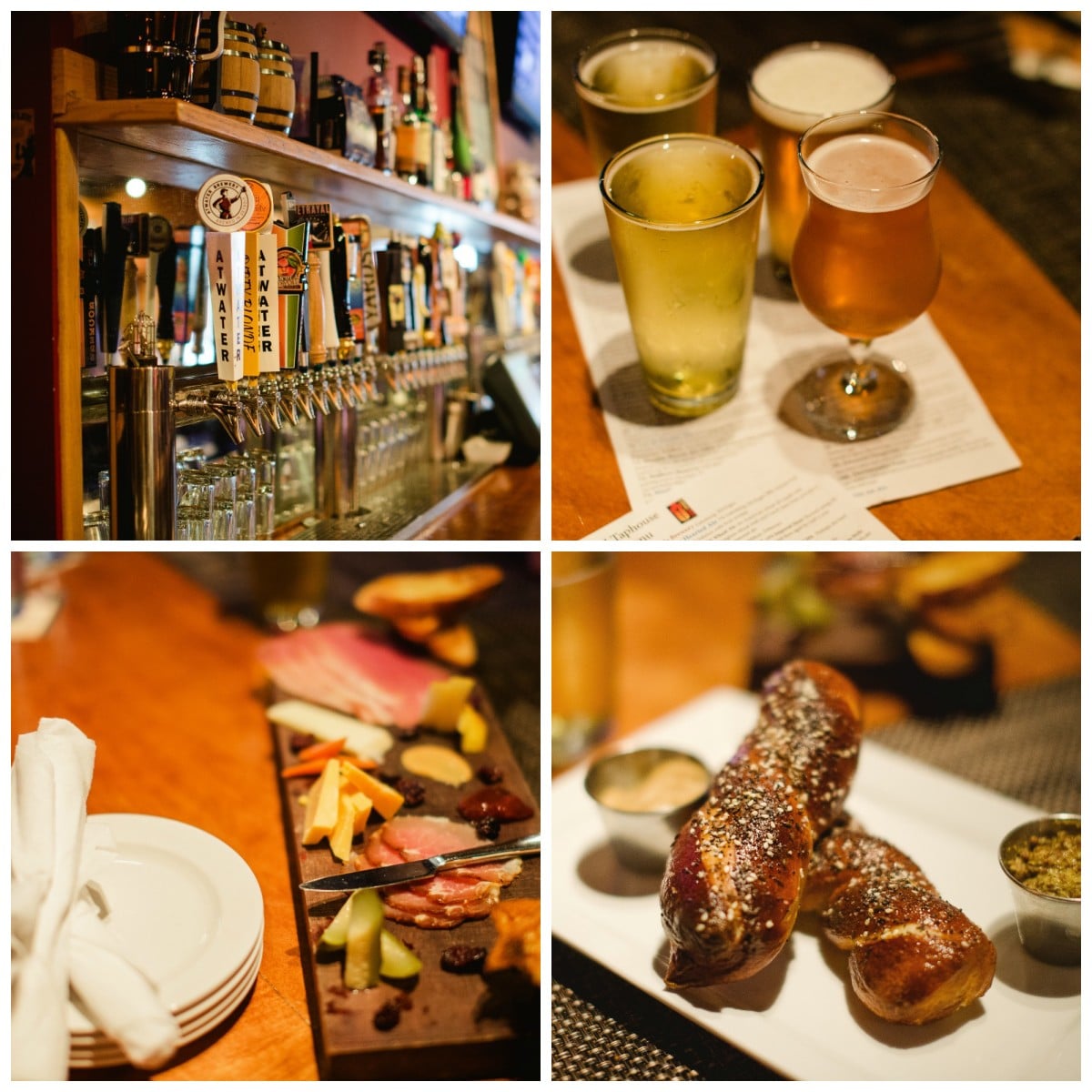 Noteworthy: Touting 100 taps that include hard-to-find craft beers and ciders, the huge bar offers great people-watching and plenty of room for fellow beer fanatics. An abundant dining space and a solid menu offer plenty of options for hungry diners.
Must Try: Anything on tap (of course). Also recommended are the charcuterie board and a house-made pretzel with spicy mustard, beer cheese and "everything" seasoning. 234 N. 2nd St., Harrisburg; (717) 525-8077.
Need More Suggestions?
Discover the 11 best sweet treats in Harrisburg & Hershey, 6 hottest places for ice cream, go-to destinations for BBQ, 15 food & drink spots to devour in the state capital and 10 cocktail stops that rival Philadelphia. For even more recommendations, consult our friends at Visit Hershey & Harrisburg for all their must-hit tips!