If you enjoy reading and learning about food, it's likely that food and travel writer Adam Erace's voice is not new to you. Perhaps you've read an article he's written for one of the 50 publications to which he contributes, like Fortune, Food & Wine and Travel + Leisure. Or, maybe you caught an episode of the show Great American Food Finds, that Erace co-hosted with his brother Andrew on the Food Network. If you live in Philadelphia, you might've even had a chat with him in person at Green Aisle Grocery, a neighborhood market on East Passyunk Ave. that specializes in local, artisan foods.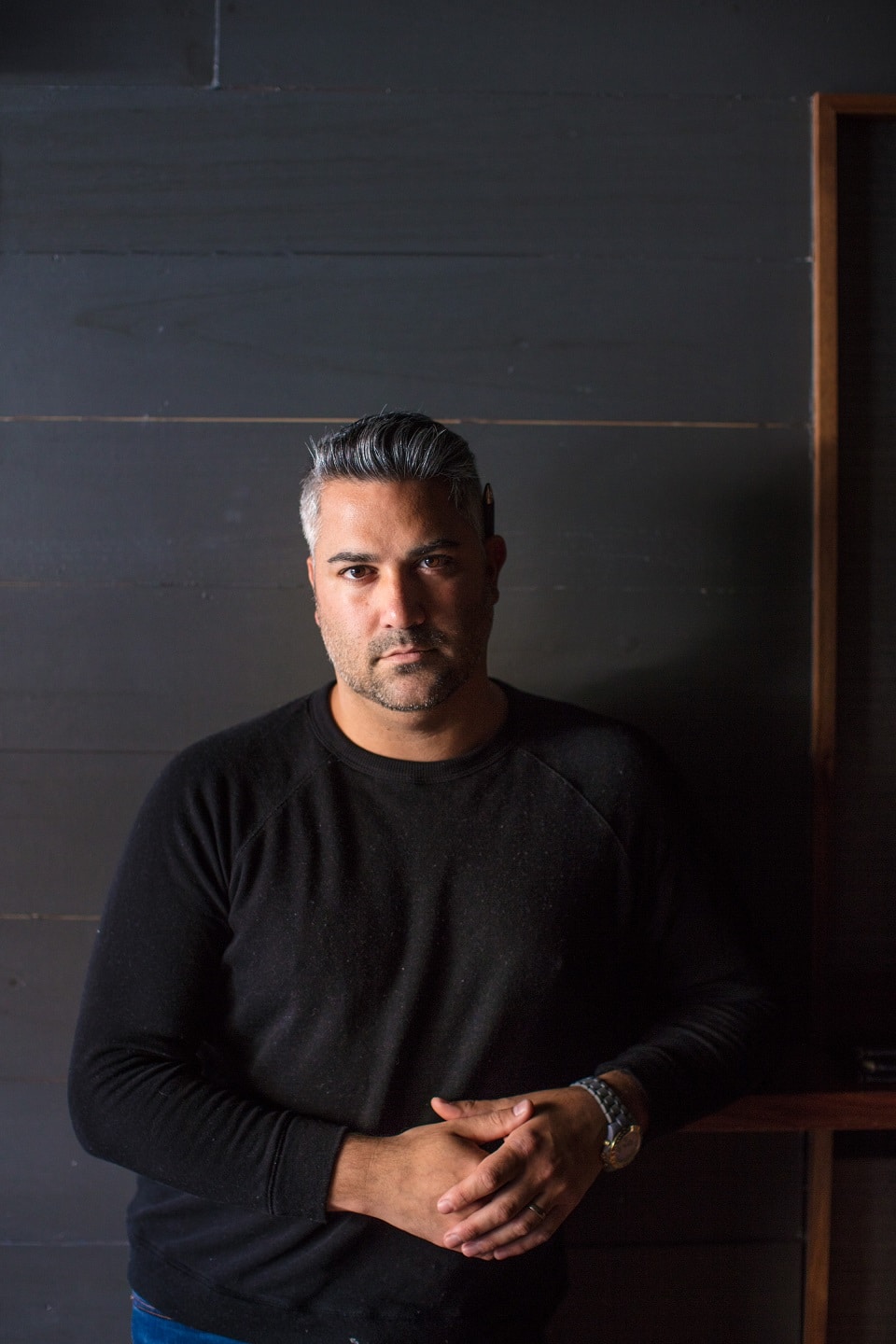 And, if you're not familiar with Erace's work, he has two new high-profile projects this fall that will likely introduce him. He's the co-author on two much-anticipated cookbooks from rising stars in the national culinary scene, Nicholas Elmi of Laurel and ITV and Joey Baldino of Palizzi Social Club and Zeppoli.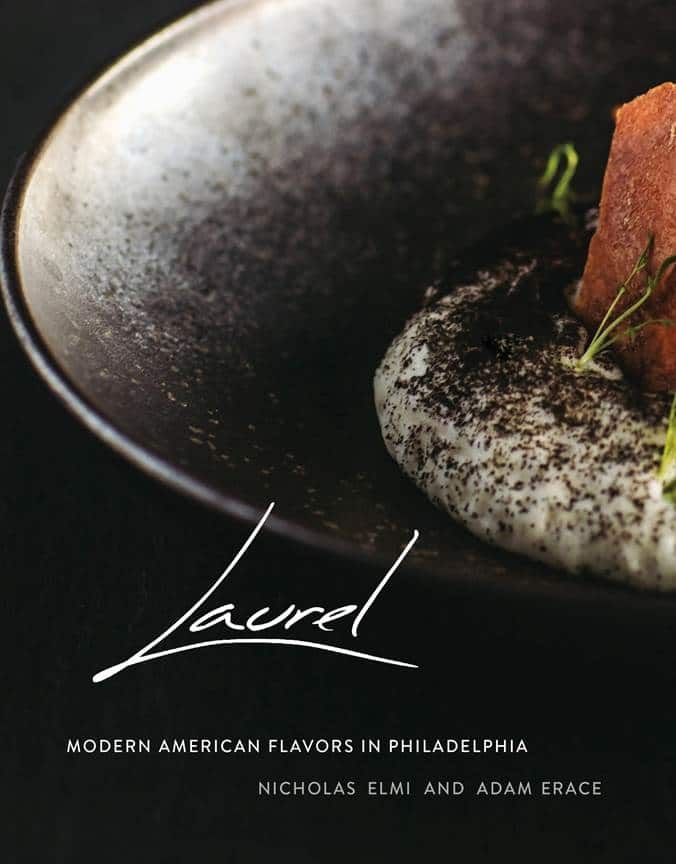 Elmi, winner of Season 11 of Bravo's Top Chef, released his book, Laurel: Modern American Flavors in Philadelphia, on September 17, 2019. The 244-page book is filled recipes that the restaurant's fans will recognize, like bourbon-glazed grilled lobster with crunchy grains and apple blossom, and black sea bass with peas and rhubarb. Seasonally driven, refined and creative, the dishes will spark the imaginations of ambitious home cooks, while giving readers a true behind-the-scenes look into Elmi's kitchen at Laurel.
Baldino's forthcoming book, Dinner at the Club, opens the door to one of Philadelphia's most lauded members-only establishments, Palizzi Social Club, which has been in operation for over 100 years. Palizzi began as a club only for immigrants from the town of Vasto, in Italy's Abruzzo province, and then expanded to include anyone of Italian descent. Baldino took over as the club's president in 2016, and memberships became open to all (though it's very hard to get one these days). The history and culture of the club are interwoven with that of South Philadelphia, where Baldino grew up and currently lives. The colorful stories, and remarkable food and drinks, within Palizzi's walls come to life in the cookbook. The recipes include unforgettable dishes, like a giant raviolo di vasto with sage brown butter, a traditional Feast of the Seven Fishes, and a truly perfect ricotta pie.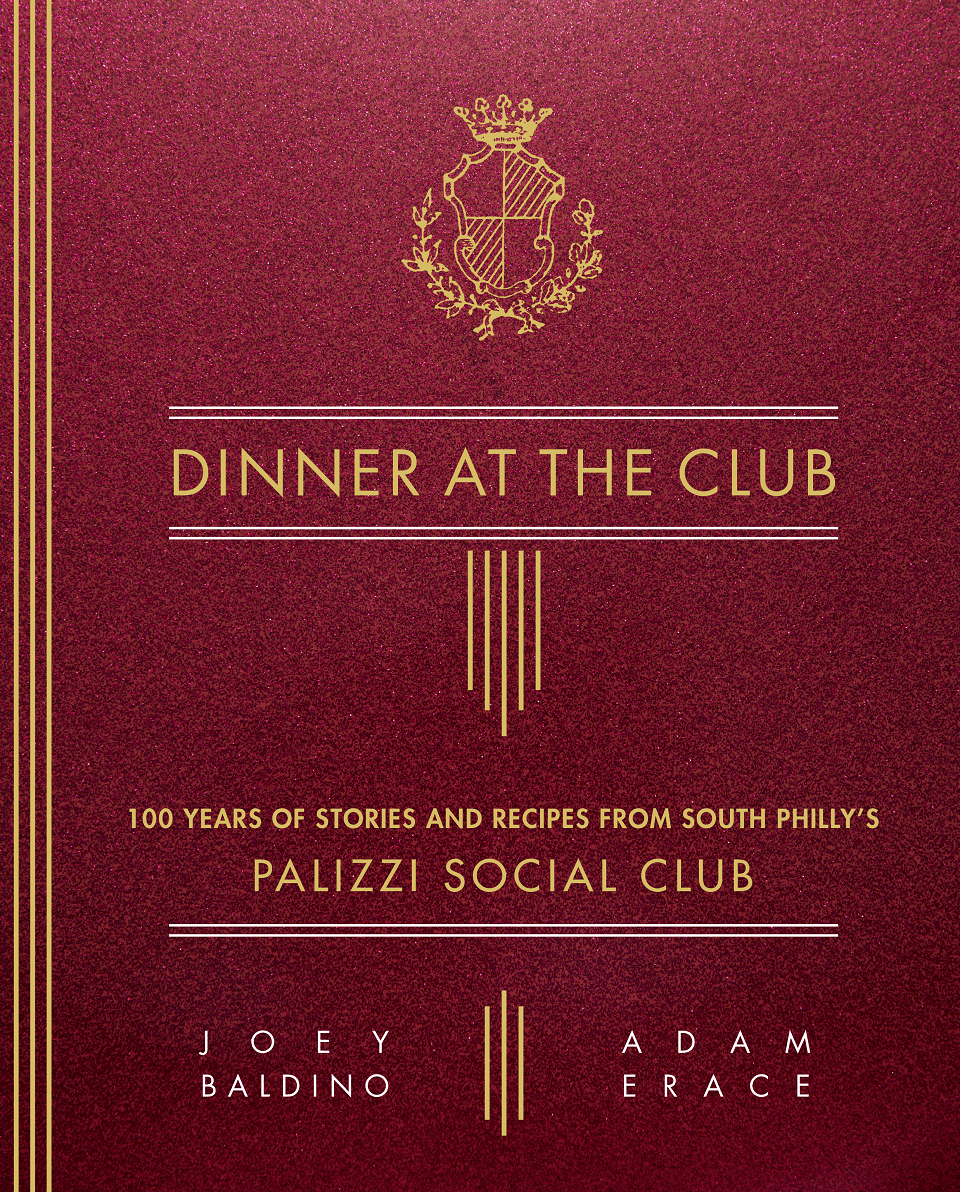 We were able to catch up with Erace to talk about these two projects, as well as the challenges and joys of co-authorship:
PA Eats: Can you talk about how these projects came about? Was co-authoring cookbooks something you'd been wanting to do for awhile?
Adam Erace: The first cookbook proposal I worked on was for Kevin Sbraga, maybe a year before the Laurel proposal. I wrote it for him at his request, but it didn't take off. I was bummed, because I was excited about it, I hadn't done a cookbook before. I had done recipe development and testing, but was eager to explore that section of the market.

After that project got derailed, I thought about who else would be good to collaborate with, and I approached Nick [Elmi]. We have a relationship because Green Aisle is across from Laurel, and I'm a big fan of his. He's a really accomplished guy and someone I personally like. I approached him, and said, "Hey, have you ever thought of writing a cookbook?" And he said yes. I brought in my agent, who then became Nick's agent as well. We filed the proposal in March of 2017, sold the book in the summer of 2017, and then really began work on it in January of 2019. Then, Joey [Baldino] approached me about doing the same thing.
Was the actual process of writing a cookbook different from your other work in food and travel writing?
Well, the chef has their recipes, and outside people test them. Then, the recipes come to me, I edit them to make sure they're clear for a home cook and in accordance with the publisher's style guide. Each recipe has a head note, so I wrote all the info that's not recipe-driven, based on interviews with chefs. So, it's basically like reporting; I use the same skills to get the info and tease out the stories, but in their voice to help them tell their stories.
It seems like there's a lot of trust involved for a chef to let you help tell their story. What was that process like?
Anytime you're baring your soul or telling your story, it's vulnerable. I think there's a big debt of trust placed in any co-author for a chef. Having relationships with both these chefs really helped. Joey and I are both South Philly guys, and he said he knew that I'd "get it." So much of that book is a love letter to the neighborhoods we grew up in, so much of the club is part of the fabric of these neighborhoods. For me, both of these projects are a zero-ego thing, and my goal is to give the best representation of Nick and Laurel and Joey and Palizzi.
Both Laurel and Dinner at the Club are published by Running Press (which is part of a global company, but which has an office in Philadelphia); order the books online, or look for them in your favorite local independent bookstore!
Cookbook covers:

Courtesy of Running Press

Author photo:

Courtesy of Adam Erace