A good cookbook can be life-changing, empowering home cooks in the kitchen to try new things, to perfect old favorites, or to step way outside of their comfort zones to explore entirely unfamiliar cuisines. While it's easier than ever to order cookbooks online, we still love the feeling of perusing the aisles of an actual bookstore, and being able to pick cookbooks up in our hands and flipping through some pages before making our purchases. As always, we encourage you to shop local and patronize your community's independent bookstore the next time your cookbook shelf needs a refresh.
Here are six independent bookstores in PA with great cookbook selections that are worth a visit!
White Whale Bookstore is a charming little shop in the Bloomfield neighborhood of Pittsburgh. It's got a great selection of new and used books in many different genres, including contemporary and literary fiction, poetry, history, philosophy, work by local authors and more! It also functions as a community hub, regularly hosting author readings, poetry nights, writing workshops, book clubs and children's story hour. Cookbooks are among the well-curated selection, specializing in newer titles, like Abra Berens' Ruffage and Sarah Bir's The Fruit Forager's Companion. 4754 Liberty Ave., Pittsburgh; (412) 224-2847.


Otto Bookstore, in the heart of Williamsport, PA, is America's oldest independently-owned bookshop. In addition to stocking tons of fiction, how-to books, children's book and more, Otto's boasts a large selection of cookbooks, with robust sections dedicated to basic cookbooks, desserts, famous chefs, vegetarian, mixology and grilling, as well as diet, health, and nutrition.
Manager Andrew Brum says, "We try to reflect the newest health-conscious trends, be it Whole30 to Keto, and we virtually always feature at least one cookbook in our window display. Every single book in our store is chosen for inventory by a member of our staff, not by the publishers, allowing us to have an intimate knowledge of our books in a way that most bookstores do not, as well as featuring unexpected gems beyond the 'can't miss' titles."
Dedicated to the art of customer service, Otto's happily takes special orders for any cookbook in print that it doesn't currently have in the store, with a turnaround as little as one day. It also offers free delivery to residents of Williamsport, and will ship at cost to anywhere in the United States. 107 W. 4th St., Williamsport; (570) 326-5764.
This Midtown Scholar Bookstore, a true mainstay in Harrisburg's revitalized downtown, was opened by Catherine Lawrence and her husband Eric Papenfuse (elected as Harrisburg's mayor in 2014). In addition to offering all kinds of books, including rare and out-of-print books, as well as secondhand academic books, it's a beloved place by the community to gather, in its in-store cafe or at one of the many events that take place in the shop, like musical performances, poetry groups, writing workshops, book clubs, family activities and so on. On third Fridays during 3rd in the Burg, Midtown Scholar organizes free coffeehouse-style concerts, often featuring musicians from Central Pennsylvania.
This well-appointed shop's epic selection extends to its shelves of cookbooks, featuring new titles, food theory and history books, health- and diet-focused books, and lots of fun literary-themed books, like The Unofficial Harry Potter Cookbook, The Bloomsbury Cookbook: Recipes for Modern Life and The Official Doctor Who Cookbook. 1302 N. 3rd St., Harrisburg; (717) 236-1680.
This incredible book store is housed in a 5-story rustic dairy barn that was built in 1822 by Quakers Brinton and Sarah Darlington, in the bucolic Brandywine Valley. Baldwin's Book Barn has been operating since 1946, and offers over 300,000 books for sale! It's an amazing place that is worth a visit, whether you're coming from near or far, and it's like stepping back in time and immersing yourself in a sea of books. Walk the wide-plank floors and scour the seemingly infinite shelves to find vintage and used cookbooks, such as The Frog Commissary Cookbook, The Mushroom Lover's Mushroom Cookbook and Kinfolks and Custard Pie. 865 Lenape Rd., West Chester; (610) 696-0816.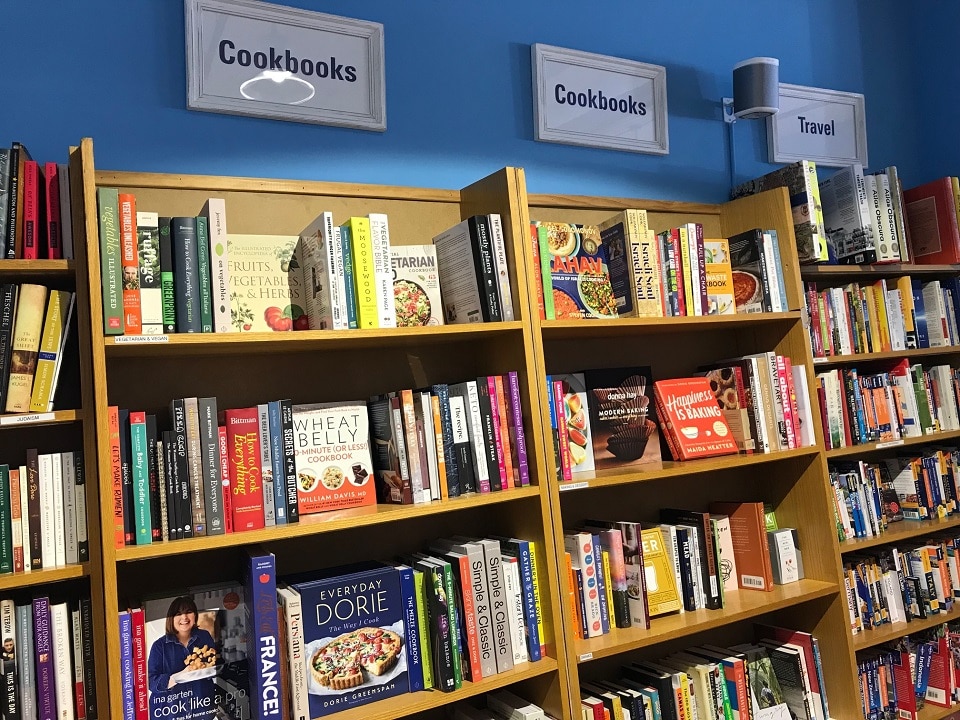 Main Point Books in charming downtown Wayne, on the Main Line, is the shop every small town needs. This welcoming spot, opened by local resident Cathy Fiebach in the summer of 2013, is more than just a store – it's a place for the community to gather, with frequent events, like poetry readings, book launch parties, writers groups and more. Its cookbook selection is impressive for a store of its size, with a focus on local and regional cookbooks with a wide diversity of flavors and skillsets. The intrepid shopper will find a nice array of local cookbooks, like Israel Soul by Michael Solomonov and Steven Cook, The Food in Jars Kitchen by Marisa McClellan and Pizza Camp by Joe Beddia. There occasionally are cookbook events in the shop, too, like Philly-based Top Chef winner Nicolas Elmi signing copies of his forthcoming book, Laurel: Modern American Flavors in Philadelphia, on Saturday, November 30, 2019. 116 N. Wayne Ave., Wayne; (484) 580-6978.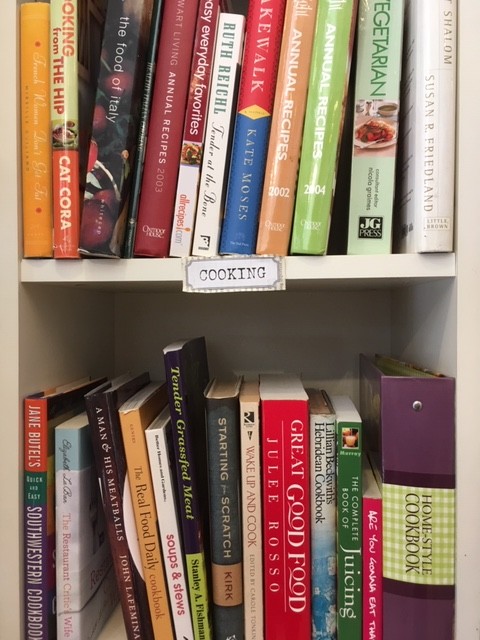 Situated on a side street in the hilly, tucked away Philadelphia neighborhood of Manayunk, The Spiral Bookcase is an indie book shop with a bit of a new age bent, founded in 2010 by Ann Tetreault. According to its website, the bookstore "thrives on all things strange and unusual, whether that's stories from just off the beaten path or tales told from the clutches of otherworldly creatures." In addition to fiction, poetry, 'zines, young adult literature, and more, it keeps a rotating selection of gently used cookbooks in stock, featuring everything from vegetarian recipes to unusual concoctions from all over the globe.
"We also like to highlight local cuisine whenever possible, and love stocking cookbooks from many of Philadelphia's highly lauded chefs," says The Spiral Bookcase's manager, Victoria Mier. "Quite a few of our regulars are known to stop by and stock up with a towering stack of brand-new recipes … one of the best things about our selection is the secondhand nature, which makes it affordable for any aspiring chef's budget, and a little friendlier on any foodie's wallet!" 112 Cotton St., Philadelphia; (215) 482-0704.
Where's your favorite independent bookstore in Pennsylvania to pick up a new cookbook? Let us know in the comments here or on the PA Eats Facebook page!
Photos:

courtesy of their respective bookstores