Looking for some local entertaining activities to do with the family? The strollable borough of Ardmore, located just nine miles from center city Philadelphia and considered the "Main Street of the Main Line," offers something for families to do any time of year.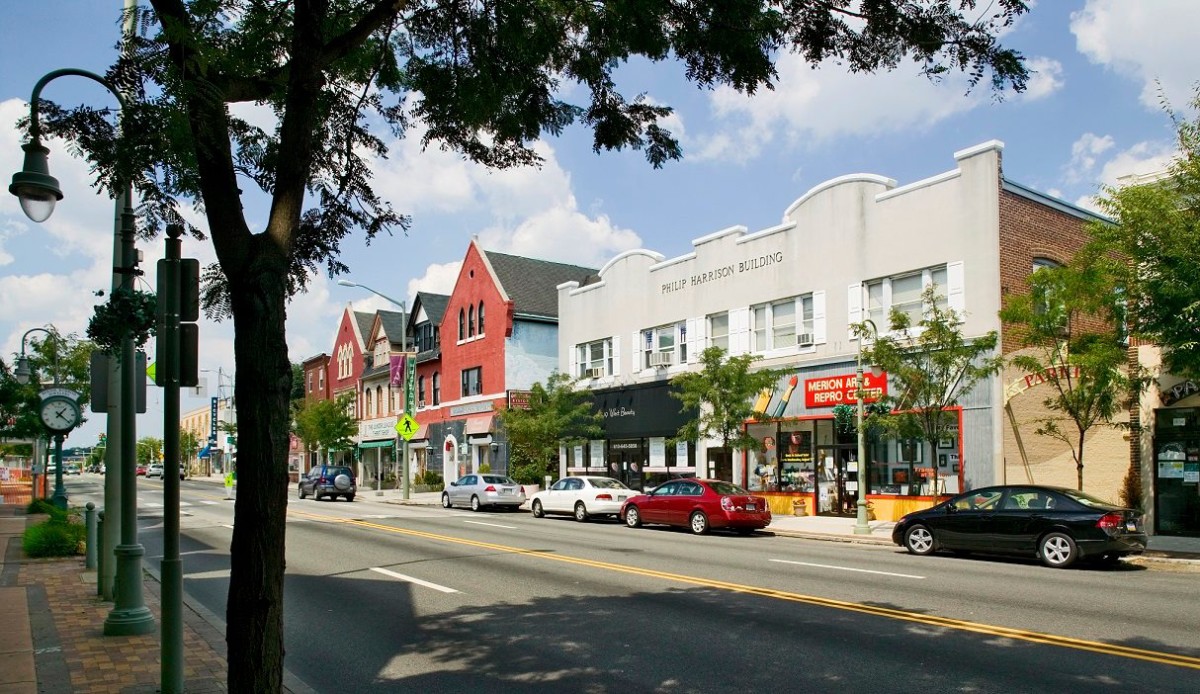 Whether it's shopping, grabbing a bite to eat, getting a breath of fresh air, or simply bringing the kids to a fun-filled event, we have the lowdown on ways to make Ardmore your family fun destination.
Grab a Bite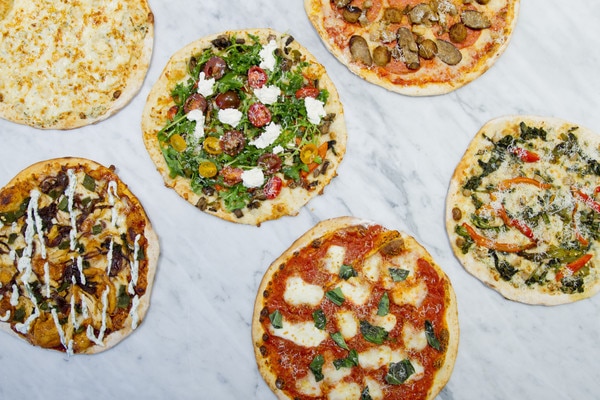 Sometimes you just need a quick grab-and-go nosh, and other times you look forward to the opportunity to sit down, put away the phones and really getting to connect with the kids. No matter the vibe of the meal, it's always the goal to find a place that's kid- and/or teen-friendly, easy on the credit card, and someplace that serves up delicious food. Take a peek at our dining suggestions, all guaranteed to make your loved ones happy:
Snap Custom Pizza

: This casual spot in Ardmore makes ordering a meal for the kids easy as, well… pizza pie! Go for one of the

signature pies

, like the Sweet & Slow (pepperoni, meatballs and sweet Italian sausage) or the Kennett Square (local 'shrooms). Or get creative and build your own to

customize the experience

with a myriad of sauces and toppings. A special reduced-priced

kids' menu

is available for ages 10 and under.

4 Station Rd., (610) 896-4488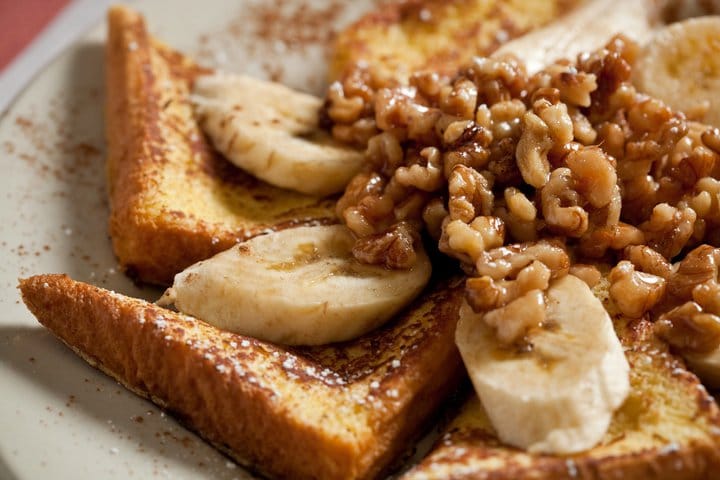 Nudy's Cafe

: With nine locations throughout the area, it's no wonder this is

the

place to go for breakfast, brunch or lunch. Whether it's a quick egg sandwich for breakfast or all the pancakes, waffles and omelettes you can eat, the

menu

also pushes nicely into lunchtime, with burgers, fries and club sandwiches.

11 Cricket Ave., (610) 649-4163

El Limon

: Sometimes the kids just want to dive into crunchy tacos, chips and guac or a sharable pile of loaded nachos. The

menu

 offers fresh ingredients and a relaxed vibe to turn any family gathering into a full-blown fiesta (bonus points for complimentary margaritas for the grown ups!).

61 W. Lancaster Ave., (484) 413-2999
McCloskey's Tavern

; If you're looking for a laid-back neighborhood pub with a comfort-food

menu

of homemade soups, crisp salads and kid-friendly burgers and fries, this is the place to go. Plenty of wine, beers and cocktails for hard-working parents pair well with traditional dishes like Shepherd's pie, fish and chips or the melt in your mouth meatloaf. A well-priced

Wee Ones' menu

for the kids makes this spot a win-win all around.

17 Cricket Ave., (610) 642-9280
Toys and Games Galore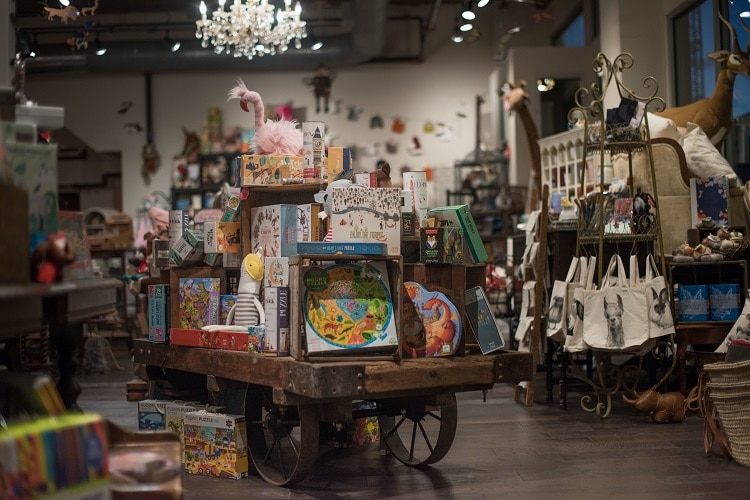 If you're looking for unique toys, books or games for the young ones, Ardmore has a few local-favorite shops that make browsing an interactive pastime — an experience that's loads more fun than shopping online!
pucciManuli

: A remarkable collection of artisan-crafted games, books and playthings await to inspire kids of all ages at this quaint shop. High-quality and meant to last, the dolls, puzzles, books and games at pucciManuli are from around the world, and they're perfect for gift-giving. There are also adorable gifts for moms-to-be, as well as small treats for adults, like handcrafted candles, textiles and stationery.

2 E. Lancaster Ave., (610) 649-2909
Pun's Toy Store

: You'll feel like a kid again when you bring the gang to this treasure trove of all things fun and playful! Puzzles, stuffed animals, dolls and puppets make a visit here worth the trip.

21 Rittenhouse Pl., (484) 413-2561

.
Year-Round Playtime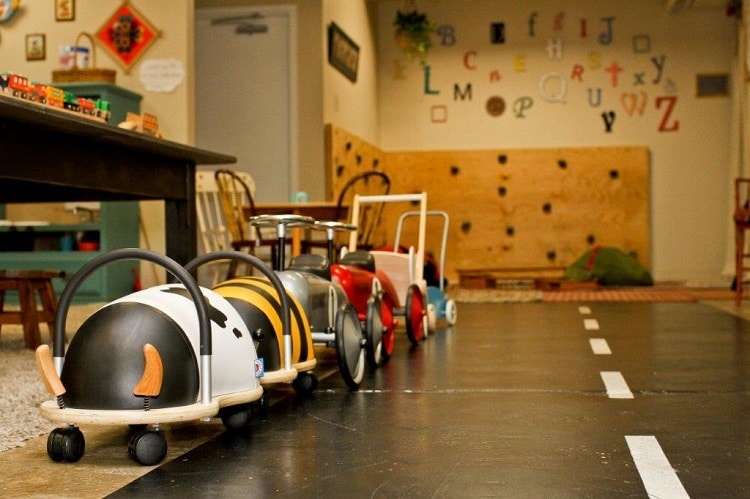 Let your crew work off a little steam at one of Ardmore's many options for active play. Don't fret about the weather with these indoor and outdoor spaces:
Lulu's Casita

: This large indoor family owned location is just the right mix of playtime activities, healthy food options and special events (think: birthday fiestas!). Open every day, the young ones can enjoy the playground while parents grab a fresh salad, sandwich or coffee. Daily, monthly and yearly

rates

available.

6 Cricket Ave., (610) 642-3623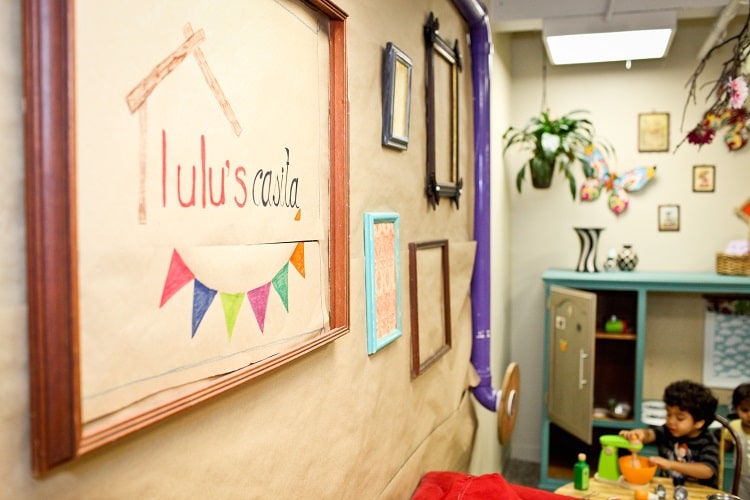 Linwood Park

: A classic neighborhood park, this outdoor one-acre is open from dawn to dark, 365 days a year. Park benches, a small bike trail and landscaped areas loaded with seasonal flora all make Linwood Park the perfect escape for a relaxing afternoon. Parking and bike racks available.

Linwood and Athens Ave.
South Ardmore Park

: Over 18 acres of sporting-event fields, tot lots, tennis courts, a children's playground and comfort stations make this a great spot to spend an afternoon with the family.

450 East Athens Ave

.
Play-a-Round Golf: Take advantage of youth golf camps that are available during summer months. This venue combines outdoor golf courses with state-of-the-art indoor facilities, instruction, games and on-course play designed for campers of all ages and skill levels.

56 Greenfield Ave., (610) 228-2814
Don't Miss These Annual Ardmore Events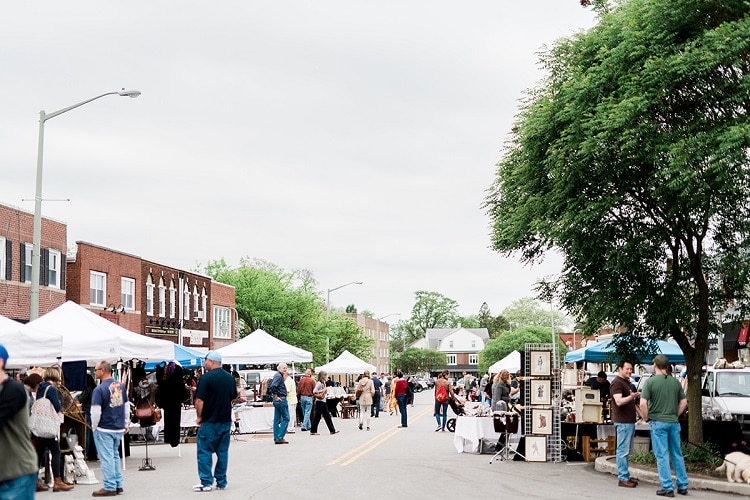 Held within the borough of Ardmore, several yearly events sponsored by local businesses and organizations have the kids' "thumbs up" stamp of approval. Here's a sampling of annual family friendly events happening in Ardmore:
Movie Pop-Up Nights

sponsored by

Viva Video

Movies shown at dusk in the outdoor area next to the store are a popular way to spend a warm Saturday summer evening. Catch favorite kids' flicks, like

Lego Batman

,

Sing

and more. Bring a chair or blanket and be prepared to sing movie karaoke during these free events.
Zucchini 500

: Start your engines at "Cricket Speedway," where your little ones will have the opportunity to build their very own race cars using fruits and veggies. They'll also be learning about what it takes to make healthy food choices.
Ardmore Oktoberfest

turns Cricket Avenue into an authentic "fest" of food, brew and entertainment in late September. Local breweries, restaurants and businesses put on their best lederhosen and celebrate the coming of the fall season. Craft activities, face painting and on-site babysitting make bringing smaller family members easy and convenient.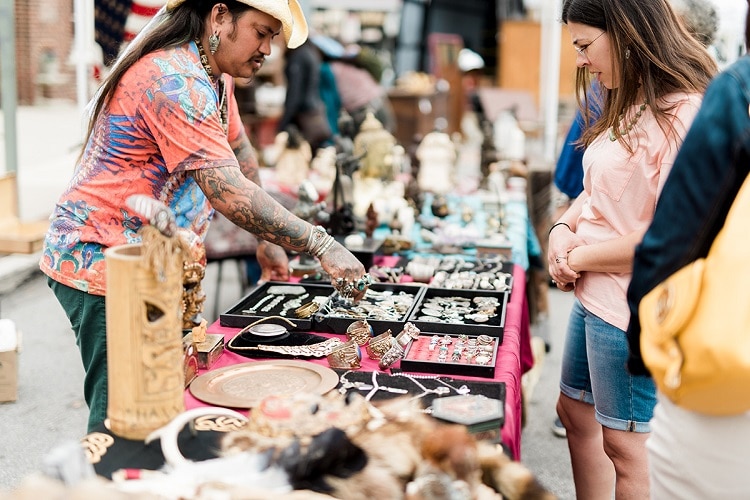 The Ardmore Antique and Vintage Market

is a biannual event that features antique vendors from the tri-state area who offer a wide variety of antiques, collectibles, vintage and estate jewelry, clothing and accessories, antique furniture, vintage home furnishings, lighting, glassware, pottery, primitives, and much more. Don't miss this great opportunity to stroll around town to experience some of the restaurants, shops and other small businesses of Ardmore. Kid-friendly activities include crafts and scavenger hunts.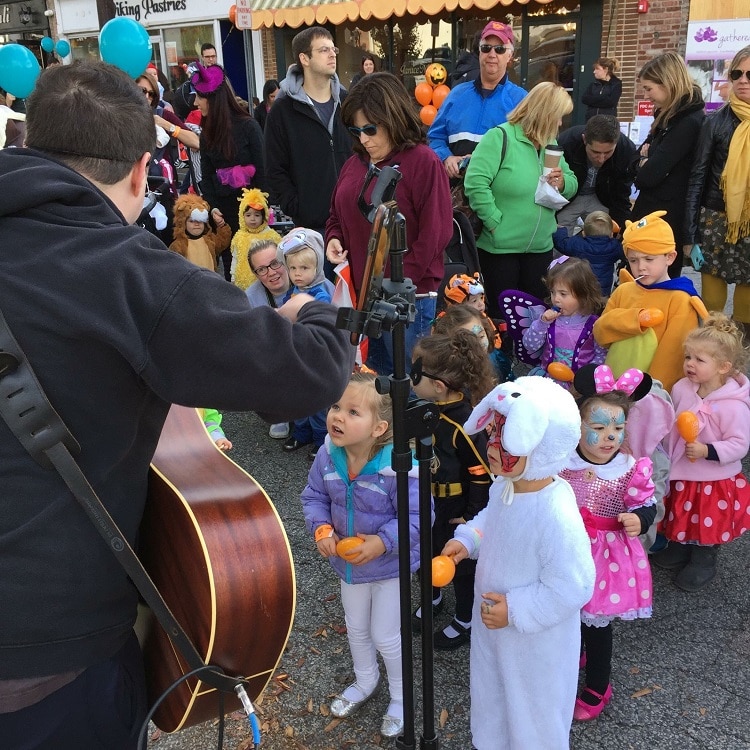 Cricket Boo

:

The ultimate annual Halloween bash includes fun things to do (safe trick-or-treating up and down Cricket Avenue) that are frightfully fun. Enjoy create-your-own treat bags, pumpkin decorating, parades, face painting and tons of ghoulish games for all ages. Cricket Boo is held annually in late October.
Cricket Cringle

: This annual December event puts everyone in a festive mood with an open-air marketplace, food trucks, restaurant specials, beer, wine and hot toddies (for the parents) and Santa Claus for the kids. Bundle up and make sure you're on Santa's good list this year!
Make Ardmore your favorite family destination this year, and follow along on the Ardmore Initiative website and Facebook page or sign up for its newsletter for the latest information on upcoming events.
Ardmore Initiative is located at 56 E. Lancaster Ave. in Ardmore; phone: (610) 645-0540.
Feature photo, Lulu's Casita photos and Cricket BOO photo:

Lulu's Casita

Ardmore Vintage Market photos:

Haley Richter Photography

Pizza photo:

Snap Custom Pizza

French toast photo:

Nudy's Cafe

Toy store interior photo:

pucciManuli

All other photos:

Ardmore Initiative