Ninety-degree weather in the height of summer is the perfect occasion for cold, refreshing ice cream to get you through the heat. We've scooped (get it?) a few of the best places in and around Harrisburg, Pennsylvania to satisfy your ice cream cravings. Here are five of our favorites:
Urban Churn is the perfect ice cream stop if you want to take your taste buds on an adventure this summer. Blackstrap molasses and cayenne, tequila and salted lime, bread and butter pickle and baklava just are some of the crazy, fun and unique ice cream flavors you'll find! Located in Broad Street Market, one of America's oldest markets, this company makes our all-time favorite treat a little more interesting. Keep in mind that this ice cream sells quickly, so wake up early for some delicious Urban Churn ice cream to start your day! 1233 N 3rd St., Harrisburg; (717)-884-9396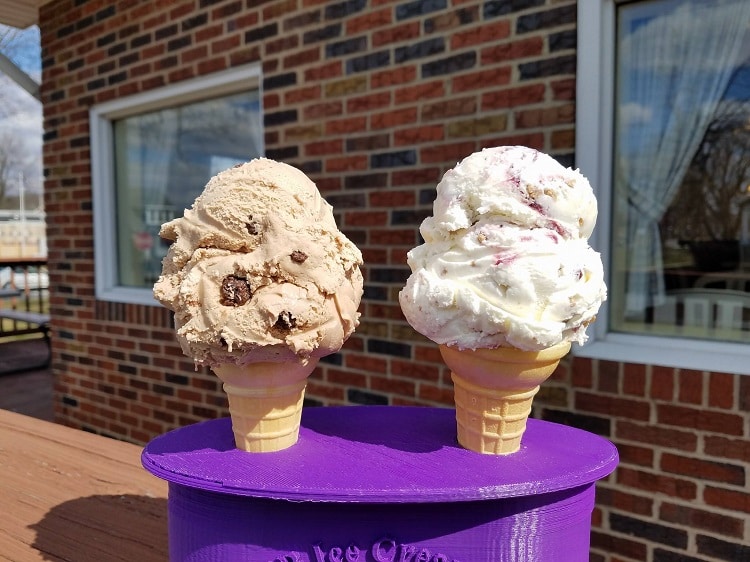 3B Ice Cream serves fresh, rich and delicious ice cream, with over 30 flavors, sundaes and milkshakes to choose from! Trust us when we say that every flavor is worth trying: Butter brittle, raspberry truffle, sticky bun and lemon blueberry crunch are just some of the creative and drool-worthy flavors 3B Ice Cream has to offer. Watch out: the portions are huge! But then again, no one is complaining about more ice cream! 4701 Derry St., Harrisburg; (717) 564-2271; 2199 Colonial Rd., Harrisburg; (717) 545-6355; 1430 Peters Mountain Rd., Dauphin; (717) 921-2057; 521 N. Market St., Duncannon; (717) 834-4528
Massey's Frozen Custard may be a tiny shop in the center of Carlisle, but the scoop sizes at Massey's are delightfully generous, and the custard is a whirlwind of rich, aromatic flavor in your mouth. We recommend the butter crunch in a cone or in an ice cream sandwich, if available, but you really can't go wrong with anything. Come with friends or family on a summer evening to sit on the benches outside and finish your day in the warm, setting sunshine with some cold, smooth custard. 600 W High St., Carlisle; (717) 249-2258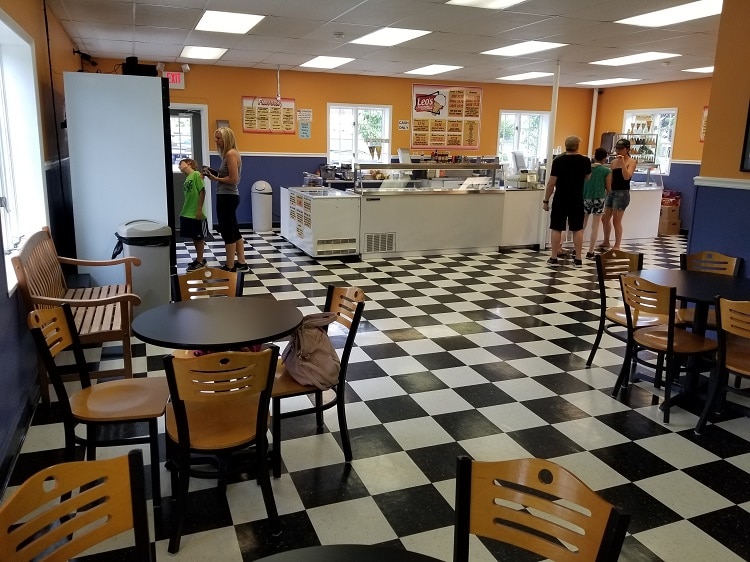 When you walk into Leo's Homemade Ice Cream, you are greeted with a sweet aroma, welcoming you to the store and amplifying your ice cream craving! All of Leo's ice cream is homemade and absolutely divine. Waffle, cookie and pretzel cones are all made on-site, so you simply cannot leave without trying a scoop in a freshly-baked cone enjoyed on the outdoor terrace. The menu ranges from traditional flavors, like teaberry and eggnog, to wild experimental flavors, like jalapeño cornbread and cake batter and brownie. If one or two scoops is just not enough, Leo's has pints and ice cream pies so you can have plenty of its heavenly ice cream on hand. Keep in mind, Leo's is cash only, so come prepared. 816 W. High St., Carlisle; (717) 960-0000
If you are looking for a fun family outing, The Meadows Original Frozen Custard in Harrisburg has all the key ingredients for an entertaining experience: an arcade, mini golf, batting cages, a pavilion for parties, and most importantly, creamy and flavorful frozen custard. We suggest the Oreo custard crunch sandwich, it is pure bliss! Feeling wild? Try the Monster Challenge: Eat a Brownie Blackout, a banana split, an apple dumpling sundae and a strawberry shortcake sundae all within 20 minutes to win a t-shirt and be honored with your picture in The Meadow's Hall of Fame! Pro tip: If you're coming for the games, arrive early because it can get very busy. But, if frozen custard is your only desire, there's always the convenient drive-through. 4636 Jonestown Rd., Harrisburg; (717) 412-4095
Where's your favorite scoop shop in or around Harrisburg?
Feature photo:

3B Ice Cream

Leo's interior photo:

Leo's Homemade Ice Cream