Community gardens are immensely important spaces, especially in cities where green space is scant. In many urban communities of color, it's not just the greenery about community gardens that is nourishing. It's also the strength they give to communities, the access they create to fresh produce (in areas that are often food deserts) and the education and discovery they provide. Food justice — communities being empowered and able to grow, sell, and eat nutritious food — and racial justice cannot be separated.
According to a 2019 report from American Progress, "at the height of Black farming in 1920, Black farmers operated 925,710 farms, about one-seventh of all farm operations in the United States. As of 2012, Black farmers make up less than 2 percent of all farmers." This, of course, is tangled up with historical and current systems of oppression, like access to land, bank loans and racial discrimination by the USDA. In the face of ongoing exclusion from farming institutions and economies, communities of color create urban farms and gardening co-ops to share the valuable skills of growing food and to fight food insecurity among their neighbors.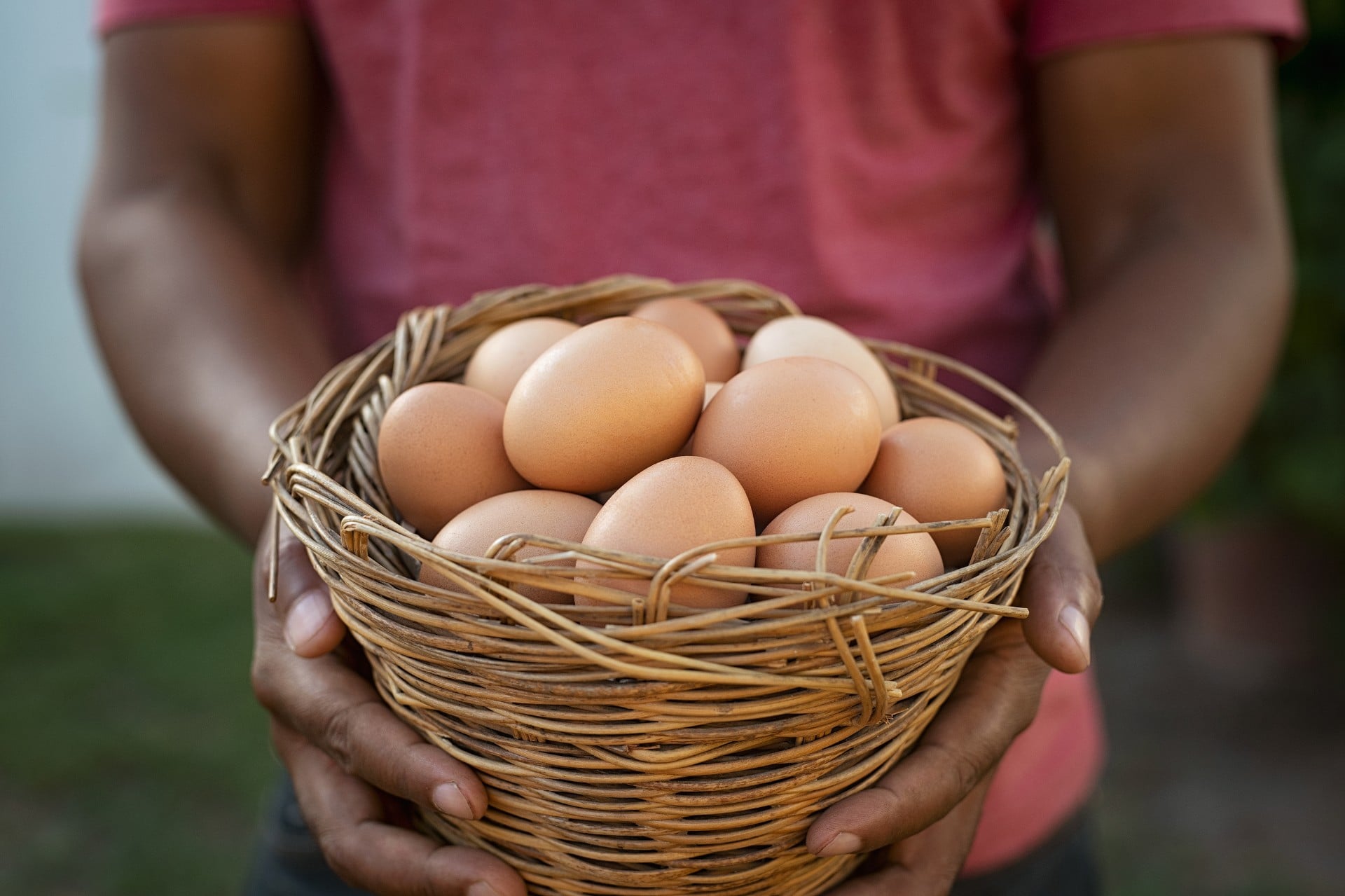 As First Lady Michelle Obama created a garden on the White House lawn, she made the following clear and powerful observation. To us, she sums up the profound importance of community gardens:
Some kids have never seen what a real tomato looks like off the vine. They don't know where a cucumber comes from. And that really affects the way they view food. So a garden helps them really get their hands dirty, literally, and understand the whole process of where their food comes from. And I wanted them to see just how challenging and rewarding it is to grow your own food, so that they would better understand what our farmers are doing every single day across this country and have an appreciation for … that American tradition of growing our own food and feeding ourselves.
– Michelle Obama
Here are six Black-owned or -led farms across Pennsylvania that are doing amazing things in their communities:
Black Urban Gardeners and Farmers of Pittsburgh (BUG) was founded by Raqueeb Bey, an urban agriculturalist, community activist, and mother. As a dynamic team, this organization confronts systemic lack of healthy food in the city's Black neighborhoods where many have lacked access to healthy food. BUG works with these communities to grow food and share Black cultural traditions. At the Homewood Historical Farm, a 31,000-square-foot teaching farm in Homewood, they grow tons of vegetables, including African-American staples, like collards, kale and okra. Children and families are welcome to learn about growing food, and youth are able to heal their mental and physical traumas with herbs, plants, meditation, yoga and reiki. Fresh produce and hot meals are distributed every Tuesday from 5 to 7 p.m. at the House of Manna.
BUGs members also advocate for their neighbors by meeting with Pittsburgh officials and leaders to acquire land, discuss projects, and shape policies regarding urban agriculture. Check out BUG's Facebook page for more info, including upcoming volunteer days, workshops and events.
DECA City Farms was founded by Hawa Lassanah, a Lancaster City-based artist and activist. The project began as Discerning Eye Foundation for the Arts, branching out from the Arts to Wellness for Yoga For All, and evolving into Discerning Eye Community Agriculture (DECA). With the help of Director of Operations Elliot Martin, DECA consists of three branches of action, each with the aim to strengthen the community, provide food security and create accessibility to nutritious food.
During COVID-19, DECA City started Backyard Farming Coop, a city-wide mobilization to empower home gardeners, connect neighbors, and pursue food justice in Lancaster. Member-farmers, who must be growing on less than one acre of land, are able to sell a designated amount of produce they grow and receive a quarterly benefit as a percentage of revenue. Membership includes educational opportunities, where backyard farmers/gardeners can access discussions, workshops, discounts, tips and tricks. Green space supporters are neighbors who want to offer up land for farming in exchange for vouchers for produce or quarterly benefits. Others living in the community can sign up for inexpensive CSA boxes ($10 for a bag of produce) and can choose $5 delivery on Saturdays. The project is still in its beginning stages, so check out its website and social media channels for more info and updates!
Mill Creek Urban Farm in West Philadelphia was founded in 2005 as an urban farm led by people of color. Its team of volunteers and employees grow and sell fresh, chemical-free produce at affordable prices for their surrounding community and nearby neighborhoods. During non-pandemic times, Mill Creek also hosts programming, like farm-based learning programs, farm tours for schools, colleges and companies, and ecological technology demonstrations.
Mill Creek's value statement really encapsulates what this amazing farm is all about:
We value:

The neighborhood in which we farm. We work with our neighbors to strengthen our community.

Experiential education. We provide hands-on, farm-based learning opportunities.

Our environment. We demonstrate innovative ways to foster sustainable living.

Community and collaboration. We work with and exchange ideas with others.

Urban food production. We foster the connection between people and the food they eat.

Equity and justice. We believe healthy, affordable food is a basic human right.
Neighbors can buy Mill Creek's fresh produce on Saturdays from 11 a.m. to 2 p.m. at the farm on 49th and Brown Streets, and on Wednesdays from 1 p.m. to 5 p.m. at the Haddington Farmers Market at 52nd Street and Haverford Avenue. Farmers' Market Nutrition Program (FMNP) vouchers, ACCESS cards and "Philly Food Bucks" are accepted!
Along the Schuylkill River n Southwest Philadelphia, you'll find The Sankofa Community Farm at Bartram's Garden, part of Bartram's commitment to food sovereignty. The project, led by co-directors Chris Bolden-Newsome and Ty Holmberg, is powered by 20 paid local high school interns. The project brings an African focus to the work to sustain youth development, community health, and food sovereignty. Providing increased access to fresh produce, Sankofa, a word that is derived from King Adinkra of the Akan people of West Africa, means, "It is not taboo to go back and fetch what you forgot." This act of remembering is the guiding principle that drives the farm to strengthen and nourish community ties in order to "developed an identity that reflects and confronts our history and, ultimately, embraces the healing power of Sankofa and the land."
The farm is active and abundant. Each year, it produces and distributes over 15,000 pounds of food, manages weekly neighborhood farm stands and grocery partnerships, distributes over 80,000 vegetable transplants to over 130 farms and gardens around Philadelphia through the PHS City Harvest Program, and hosts more than 1,500 volunteers each year. Fifty local families also work in Sankofa, and the farm welcomes neighbors to enjoy the green space on the edge of the city. Sankofa's produce is for sale at markets running from June through November: Thursdays from 3:30 to 5:30 p.m. at 5400 Lindbergh Boulevard, and Saturdays from 10 a.m. to 2 p.m. at the Clark Park Farmers Market at 43rd Street and Chester Avenue. Learn more, including how to volunteer and donate, on Sankofa's website.
Across the state in Pittsburgh, there is a similar organization with a similar name: Sankofa Village Community Garden. In 2015, founder and CEO Vikki Ayanna Jones found two lots on North Braddock Avenue and Susquehanna Street, and with the help of Western Pennsylvania Conservancy (WPC), Grow Pittsburgh, and G-TECH, she developed the sites into gardens. These green spaces grow so much more than veggies; they help to eradicate the Food Apartheid in local Black communities, and "to rekindle the intergenerational atmosphere that has long been a touchstone of our communities."
Sankofa Village's Gardening Program teaches Black people how to grow food, provides education about the historic significance that agriculture has had, and still currently has, in Black culture. The George Washington Carver "Peanut Butter" Farmhouse is being developed to help expand community access to the farm, and Sankofa's Food on the Fence program provides fresh produce to the garden's neighbors, and farm stand days. The Senior Gardening Program invites elderly neighbors to work in the garden alongside younger volunteers, and the Bara Makona Summer Camp instructs campers on African drumming, art, dance and gardening. 
Urban Creators, a "grassroots platform for radical and collaborative imagination" manages a vibrant, off-grid urban farm in North Philadelphia called Life Do Grow. In addition to operating as an urban farm, the three acres of land are also used as a public park, outdoor classroom, community space, venue for artistic and cultural expression, and co-working/co-creation space small local businesses.
Founded in 2010 by a diverse group of students, artists, activists, organizers and entrepreneurs, Urban Creators has also helped to start three community gardens and nine school gardens, which have provided produce to local families throughout the surrounding neighborhoods. Life Do Grow produces culturally relevant crops, as well as medicinal herbs. They've also been able to engage thousands of students and volunteers, employ and provide leadership development opportunities for 75 youth, and have organized and curated dozens of events that have engaged thousands of Philadelphians and helped amplify the work of local artists and businesses.
In its second decade, Urban Creators is shifting away from the traditional nonprofit model to a collaborative model that "incubates and supports the emergence of radical new ideas and social enterprises in our neighborhood." Memberships are available to like-minded small local businesses, organizations and artists. Memberships include access to co-working/co-creation space at Life Do Grow, Urban Creator assets, tools and equipment, consultation and business support, coverage under the organization's insurance, collaborative marketing opportunities, and fiscal sponsorship and administrative support, if needed. It's a truly community-centered approach, and we can't wait to see how it grows and evolves as more members join in!
Are there other Black-led farms and community gardens that we need to know about? Please let us know, either in the comments here or on the PA Eats Facebook page!
Feature photo:

BigStock

Sankofa videoa:

Mediasmith