We live in a world where we crave knowing where every morsel of our food comes from, and in some instances, how it was rasied, what it ate and how happy it was before meeting its ultimate fate. Were the vegetables sprayed with pesticides, and if so, was it an organic pesticide? And, of course, we're looking for non-GMO everything, all the time.
In addition to all of that, we also have been taking into account the flavorings and spices we're adding to your carefully chosen foods.
Enter Calicutts Spice Co., a Pennsylvania-based company that creates freshly ground, small-batch spice blends to showcase the purity and the clarity of flavors. The process starts with responsibly sourcing single-origin spice crops from partner farmers. Each spice blend is meticulously crafted from freshly sourced, toasted and ground spices in Calicutts' shop in Hershey, Pa. Calicutts' approach to superior-quality products is something you'll want to bring into your home, over and over again.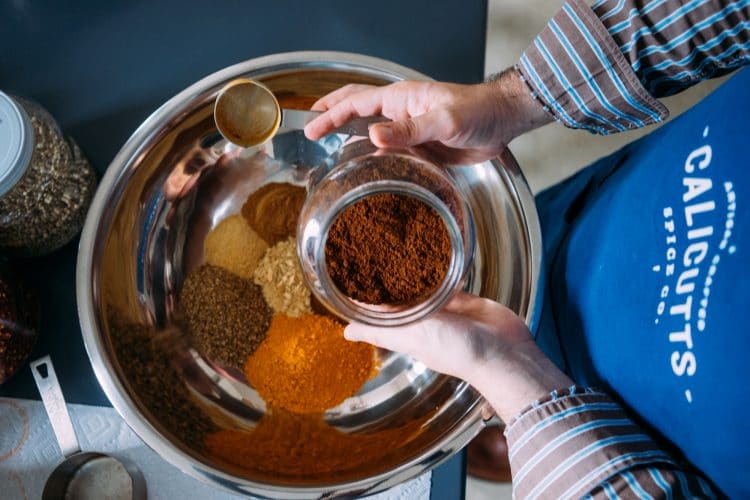 We recently connected with Calicutts' co-owner, Rob Orth, to learn more about how he and his mother-in-law worked their way into the spice world, and what we should know about their company.
PA Eats: How did you find a career in spices?
Rob Orth: Calicutts Spice Co. was born from my passion for cooking and creating flavors. We piloted our products on Etsy in early 2013, and were surprised to see strong sales and positive reviews. That same year, we started vending at local farmers markets in the Hershey area and really began to cultivate a loyal customer base. In 2015, Calicutts Spice Co. needed a place to call home and it also needed an extra set of hands.

Later that year, I brought my mother in-law on board to help run the business — easily the best decision I've ever made — and also opened our brick-and-mortar shop near Harrisburg. Currently, and after 2.5 years at our previous location, we are transitioning our shop to downtown Hershey and anticipating opening in late spring.
When and why did you decide to take "the leap" into opening Calicutts?
It was something that came about rather organically. Part frustration with grocery store spice offerings, part intellectual curiosity as to if it was something that was viable, and part excitement in rolling the dice and betting on myself to succeed.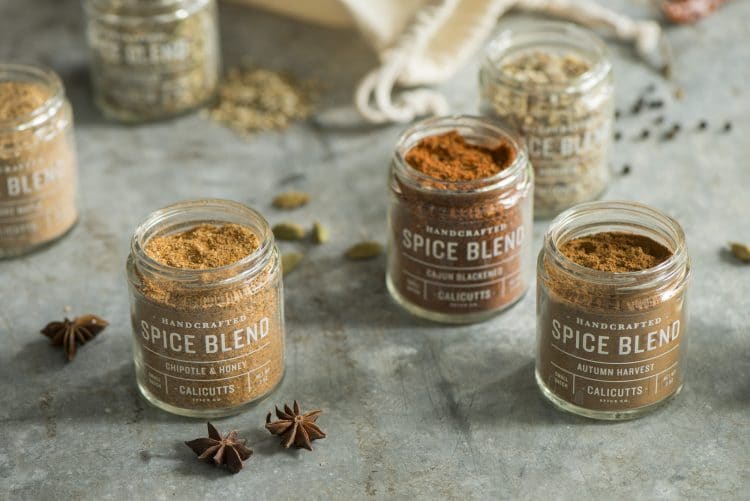 Is this a full-time thing for you both now?
Yes, my mother in-law runs our day-to-day operations full-time, which has allowed me to balance owning and running a business and also continuing my career. I'm a full-time research professor and criminal justice consultant. I still routinely work upwards of 80 hours per week between both of my business interests. On any given day, you might find me discussing an issue related to crime and prison, just as easily as I might discuss Madagascar's most-recent vanilla crop harvest.
What sets Calicutts' spices apart from the jars I might pick up at my supermarket?
All of our spices are sourced from a partnering farm, which means we can tell our customers where our spices are coming from. Once the spices reach us, we freshly toast, grind and blend them in house to handcraft our products, and we do this every week, so that all of our products are freshly made within a few days' time.

By controlling the production process, we control the ingredients in our products, which is why you won't find any chemicals, glutens, fillers, etc. in our products. If you come into our shop, we can tell you the locale where our spices were harvested, when we grounded and blended them, and what ingredients are in them. Ours is a process of transparency, quality and taking a meticulous approach to handcrafting flavors. It's why we call ourselves an "artisan crafted spice company."
What's one of your favorite products that you make, and how do you like to use it?
Our Chipotle & Honey spice blend occupies a special place in my heart because it was the first product I created, and in a sense, it's the spice blend that started our business. Coincidentally, it also happens to be our best-selling product every year, so we always recommend this spice blend to new customers as a good entry point into trying our products. The blend is inspired by Mexican flavors and balances elements of sweetness, earthiness and a gentle, smoky heat. It's great on pretty much anything, but we really like it on pork, salmon, and believe it or not, as a seasoning to flavor cream cheese-based dips.
What was an early challenge as you started up? And a victory?
Switching from being a specialist in manufacturing the products to becoming a generalist as the business began to grow. It was no longer about simply making, selling and shipping products. Every single facet of the business needed to be addressed. One hour I was an accountant, the next hour a marketer and, by the end of the day, I'd be on a phone calling overseas to shore-up our spice supply chain. It was the very definition of being the owner of a small business. You either paid someone else to do it, or you learned how to do it yourself.

An early victory for us was when we signed several new wholesale accounts in a single day. We just decided to hop into a vehicle and stop at various places throughout the Harrisburg and Lancaster areas and give out samples of our products. The owners really got a sense of our passion and also the quality of our products. By the end of the day, we had signed all of the accounts (and still service them today) and it served as the turning point in our business where we decided to be all-in on making a go of it.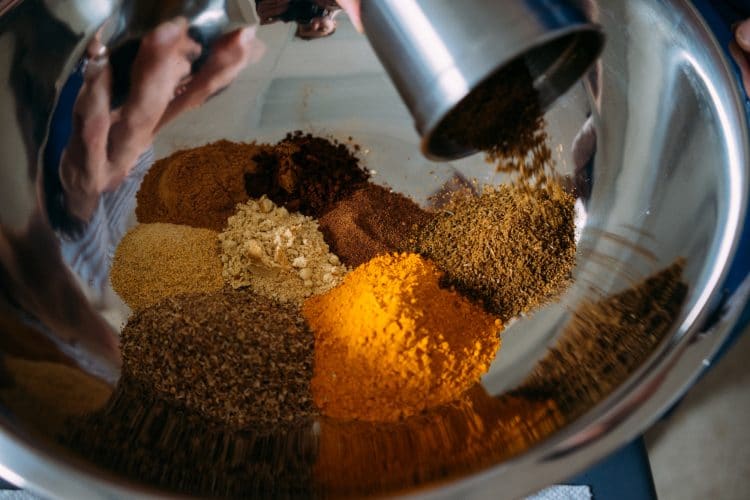 What have been some of your biggest learning moments?
It took awhile, but we learned to be selective in our wholesale partnerships. When we first started out, we'd work with anyone that expressed interest, however that bred an awful lot of headaches. We entrusted retailers to be good stewards of our products, and that simply didn't happen all the time. Payment would be severely delayed, the products would be thrown on a bottom shelf with no signage, etc.

We finally realized that our goal should not be to work with every single retailer, but to partner with those that value what we do and share our business principles. We cut our wholesale accounts in half, rid ourselves of the headaches and now work closely with retailers that have a parallel passion and actively promote our partnership, brand and products.
What's the best/trickiest part of working together? A mother-in-law/son-in-law duo would NOT be some peoples' first pick for a work partnership …
Ha, yes, we do have quite the unique partnership, and I imagine when others think about working with one's mother-in-law/son-in-law each day, they might cringe. But, for us, it's been very beneficial. Her strengths tend to be my weaknesses, and vice versa, so there has been a great skill-set and work ethic complement that Autumn has brought which really has enhanced our business. Aside from that, I very much enjoy seeing the contagious passion that she brings to the business. She truly is the "heart" of the business, and is constantly injecting energy and life into it.
Shop Calicutts Spice Co.'s products online or at its shop at 130 W. Chocolate Dr. in Hershey; phone: (717) 480-2146.
Photos:

Calicutts Spice Co.