We're not the only ones staring dejectedly out the window at yet another day of grey skies, cold drizzle and bare trees, right? This time of year can make a tropical getaway sound even more attractive than usual — the idea of getting onto a plane and stepping off somewhere warm, humid and sunny is just so enticing!
When we need to tap into that vacation state-of-mind, we like to spend a few minutes scrolling through the Instagram account of Beach Graze, a culinary-minded travel service that promises to whisk food-lovers away to gorgeous islands, and to make sure they are fed and wined properly. Beach Graze's IG photos feature vivid cocktails, gorgeous food, stunning ocean views and all of the other telltale island trappings that make us want to immediately start packing our bags.
We wanted to learn more about this travel service, as the idea of culinary-centric tourism is really appealing to us. Turns out, Beach Graze is the brainchild of Caroline Coral, a longtime food writer who's been an editor at Zagat, food editor at Philadelphia City Paper and a regular contributor to national sites like Eater, Food Republic and Tasting Table.  She knows food and beverage inside and out, and she loves to travel, and we can't think of anyone more trustworthy to book your next food-focused getaway with!
We had a chat with Coral and we enjoyed learning more about Beach Graze and its island-travel services.
PA Eats: First, can you just give us a little background on Beach Graze? When did you first start discovering the Caribbean islands, and what made you want to share the experience with others?
Caroline Coral: My first visit to the Caribbean was a four-night stay at an all-inclusive in Punta Cana more than ten years ago. The palm-lined beaches were gorgeous and unlimited access to frozen cocktails and cold beers didn't hurt, but the food left a lot to be desired. I was looking forward to freshly caught fish and locally grown plantains, but the reality of the buffet situation was closer to a Sizzler with better views and zero local flavor.

It was a real head scratcher considering the bounty of the region: The Caribbean is a place where the waters are rich with amazing seafood, tropical fruit trees flourish and cultures come together, creating fascinating dishes that speak to years of history.

From then on, when booking trips to the Caribbean, it was all about experiencing the unique personality of each island through food and drink. I dug deep, talking to everyone from cab drivers to island-born and expat resort chefs, farmers and hospitality pros, in an attempt to circumvent the curse of the tourist trap.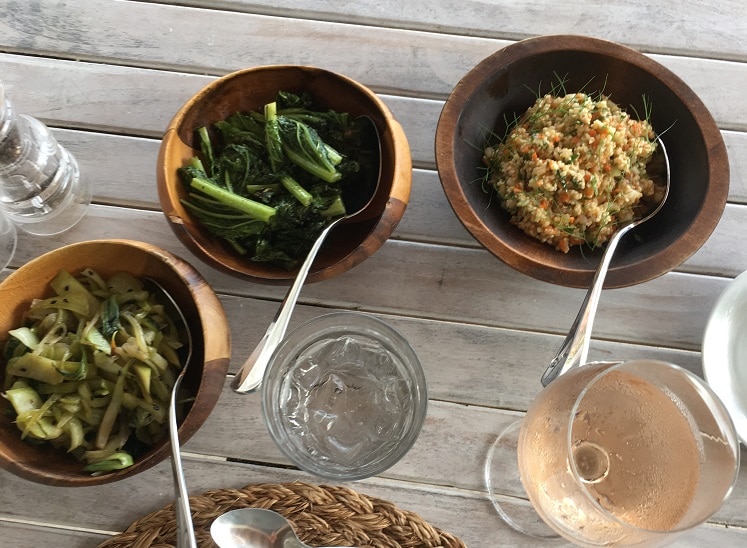 So, how you do help clients who want to explore beautiful islands and eat and drink fantastic things?
Having spent so many years writing about restaurants and bars, I've found that there's lots to learn when people talk about their preferred places to eat and drink at home. And that those preferences can often speak to what sort of vacation a client would enjoy.

For example, if a client is always up for checking out the latest well reviewed spots, a destination with a buzzy restaurant scene is going to please.

For those who aren't enamored with formal service and white tablecloths, there are plenty of destinations where the majority of meals can be enjoyed barefoot on the beach.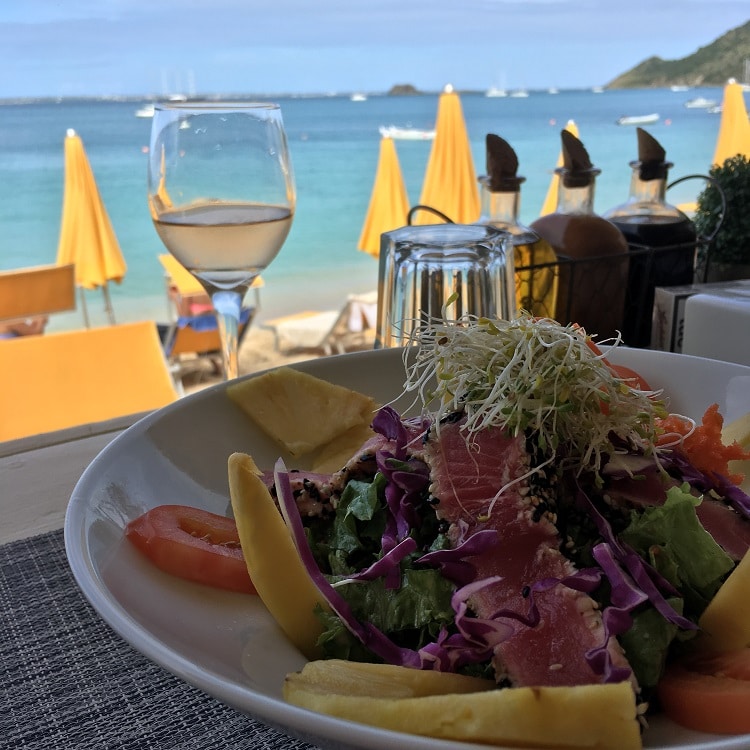 Avid farmers market shoppers and farm-to-table enthusiasts might enjoy a resort with onsite farms and orchards that offer hands-on cooking classes.

Eating well in the Caribbean is easy. It's really all about pinpointing the culinary experience that you're looking for.
How is booking a trip with you going to be or feel different than booking with a traditional travel agency, or going DIY?
You know how everyone has that friend who they go to for restaurant recommendations? Think of me as that friend! Along with all of those great restaurant recommendations, I can also help you find the easiest flights, book the most beautiful hotel rooms and be there to assure that every aspect of your trip is as comfortable (and tasty!) as possible. I'll also be there to troubleshoot, just in case.

When you go DIY, there's not a whole lot of recourse. Stuck in the last row of the plane next to the restroom? Room with a scenic view of the hotel's generator? Those are the kind of avoidable situations that booking with an agent can easily prevent.
What are some common misconceptions that people have about island travel?
Most people begin their discovery of the Caribbean at an all-inclusive or large hotel property. And while that's a sunny introduction to beautiful beaches and frozen cocktails, the dining options at these properties are not representative of what each island has to offer.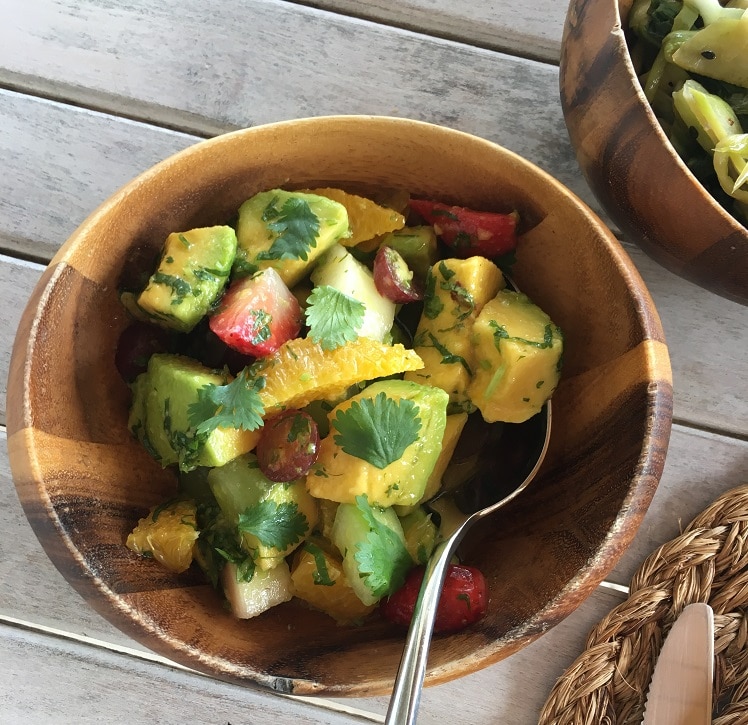 In other words, why settle for a middling hotel burger and beer when you can enjoy spiny lobster from local waters, and a cocktail made with tropical fruit juices and rum distilled just a few miles away?
Most people are familiar with Jamaica and other "touristy" islands … What are some lesser known destinations that you love turning people on to?
The Caribbean is made up of 7,000 islands and thousands of miles of Central and South American coastlines. Within the region, there is an absolutely incredible amount of diversity.

Personally, I have a soft spot for the French islands where Caribbean flavors ingredients are married with French techniques, like foie gras complemented with pineapple compote. And it doesn't hurt that the wines cellars are fantastic.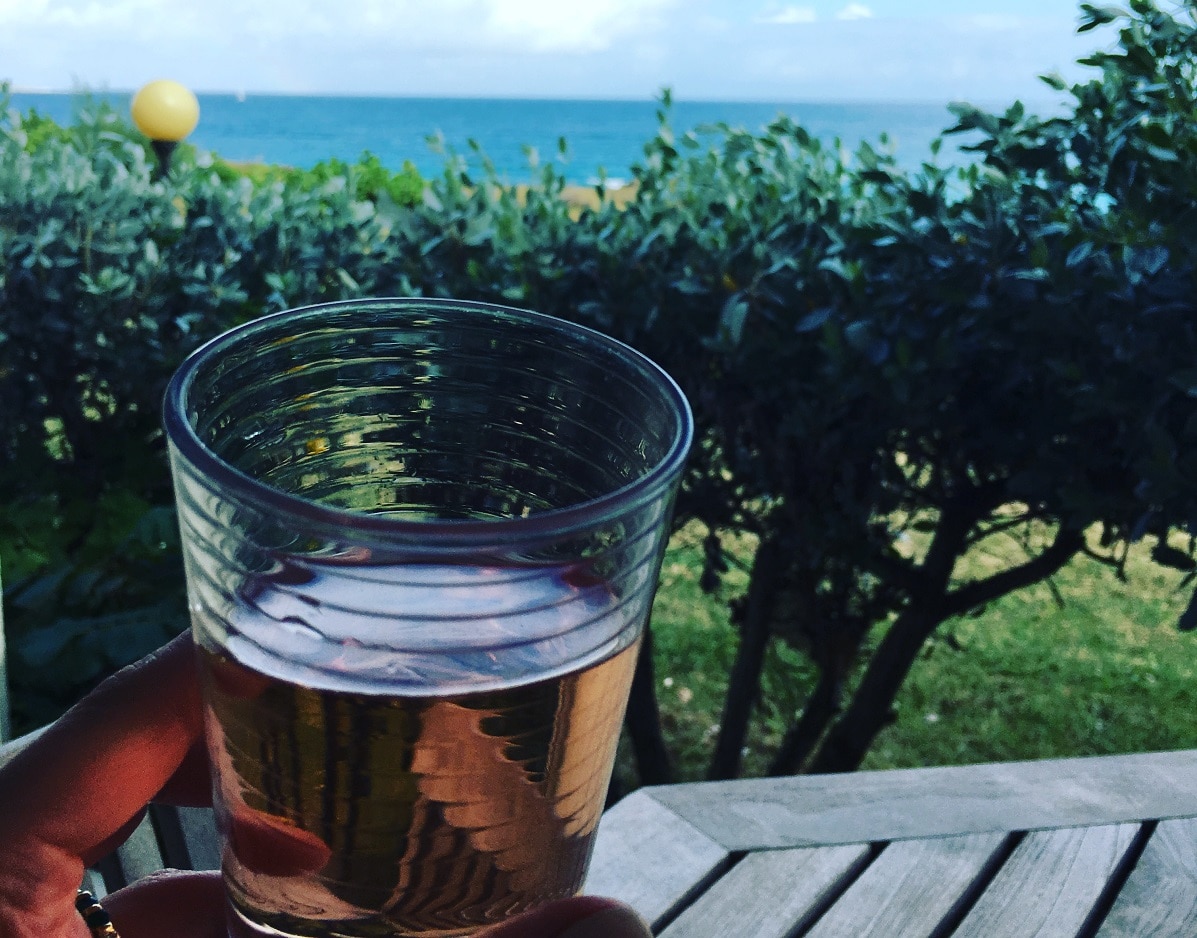 Isla Holbox is an exciting up-and-coming destination that feels like Tulum ten years ago. It's got all of the chill, beach-y vibes and the added advantage of incredible seafood offerings due to its island positioning northwest of crowded Cancun.
What other kinds of culinary getaways can you help people with?
For better or worse, what's on the menu is always the first thing on my mind. So, when I'm booking travel, putting together itineraries where my clients are sure to be eating and drinking well is a top priority. Planning vacations with a culinary lean can mean anything from booking a couple of choice reservations to planning days filled with market tours and hands-on cooking classes. More and more, those are experiences that are available throughout the world, and I can help you find them.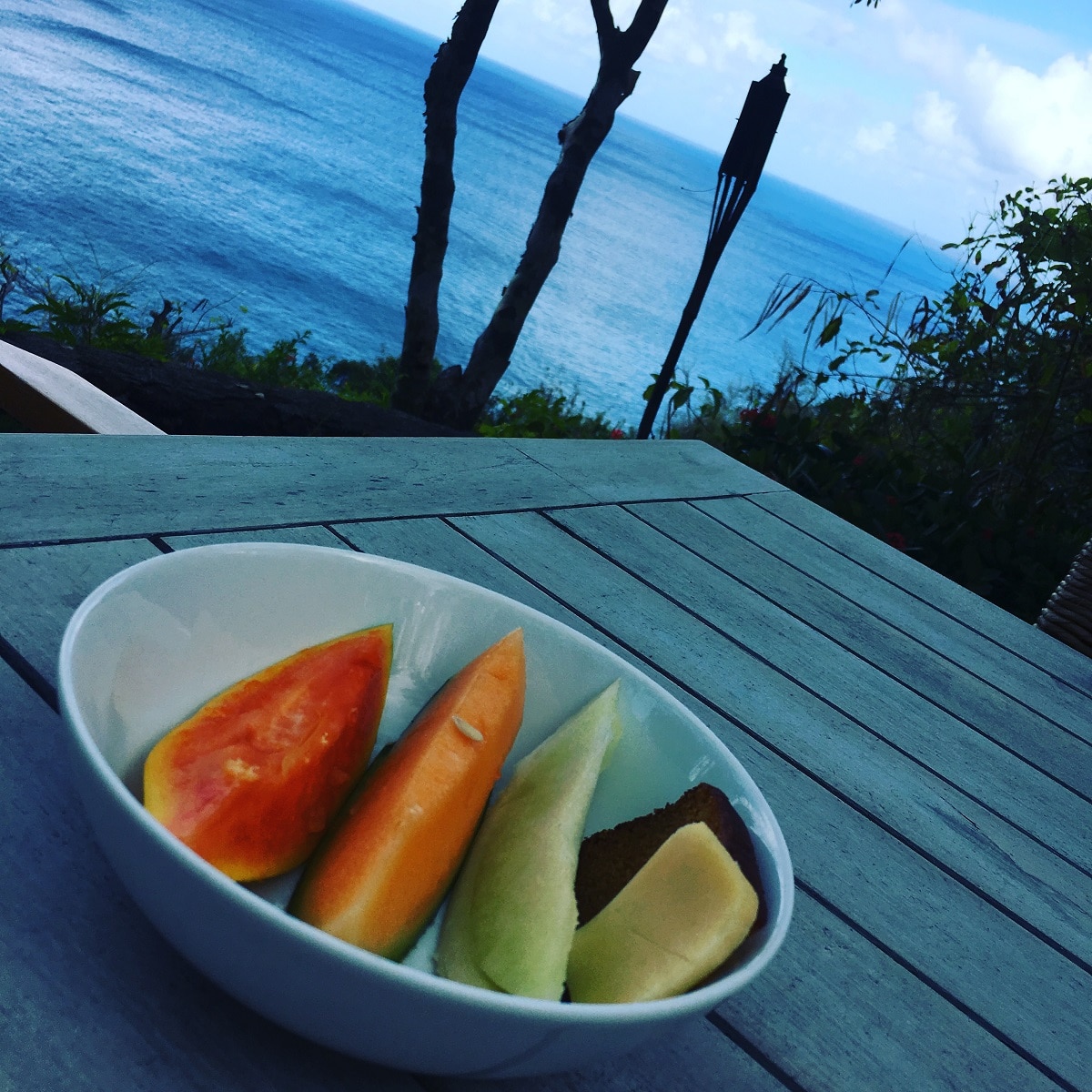 Beach Graze operates through Liadis Travel in Newtown Square, which is part of Virtuoso, a network of luxury travel specialists with close ties to the world's best hotels, cruises and on-site experiences. Guests who book through Virtuoso agencies have exclusive access to all sort of extras, including upgrades, spa treatments and other amenities. Give Coral a call at (267) 217-3084 to learn more or to start booking your East Coast escape (jealous!).
Liadis Travel is located at 3129 West Chester Pike in Newtown Square; phone: (610) 353-8330.