Skip jet-setting to the West Coast for your next wine-tasting weekend adventure. Instead, escape in your own backyard, as a whole region of picturesque vineyards is within your reach in the Lehigh Valley.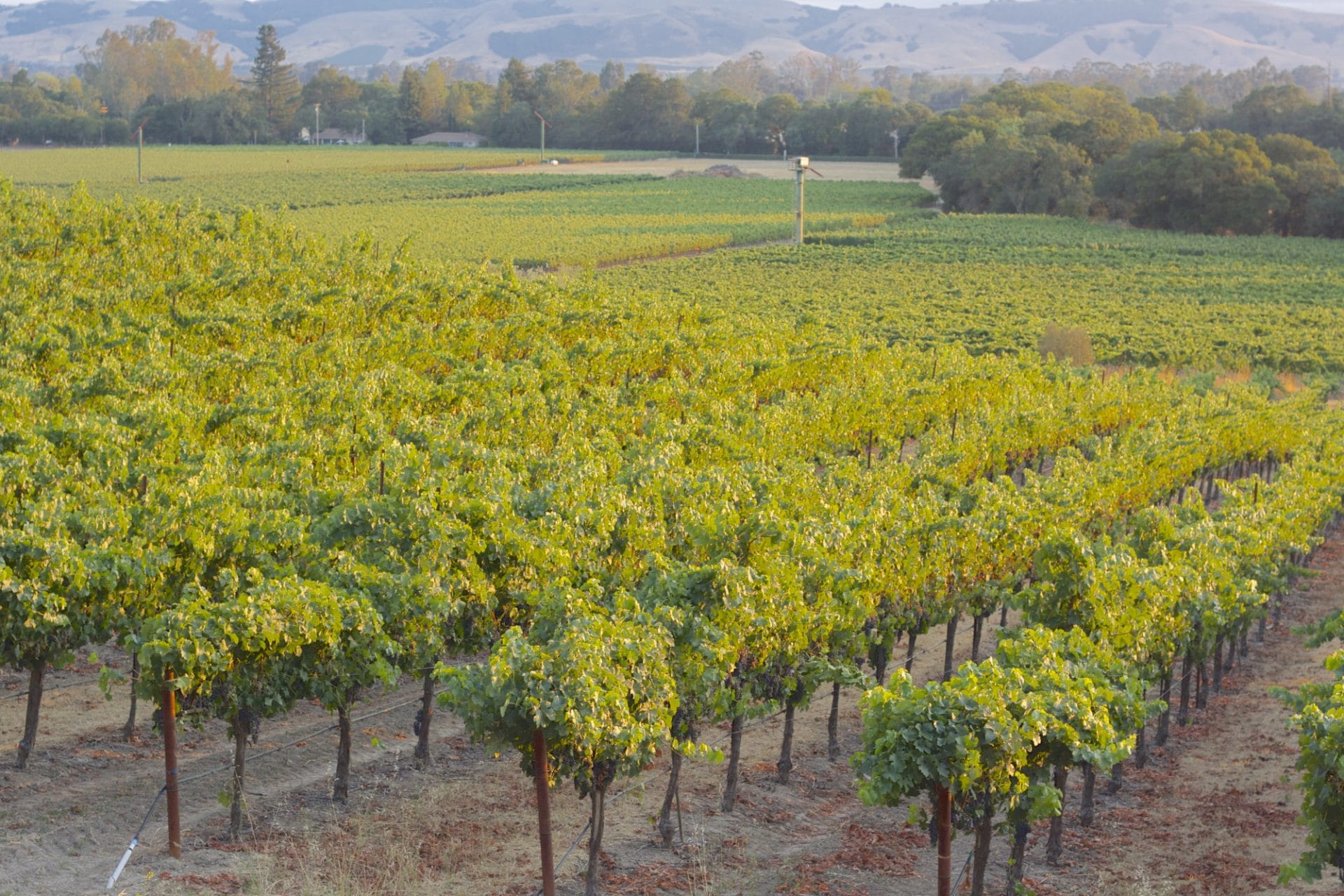 Collect your girlfriends, your guy friends and your significant other and explore the eight family-owned member wineries of the Lehigh Valley Wine Trail (LVWT). Backed by award-winning recognition, with hordes of national and international medals under their grape-stomping belts and nearly 50 achievements for wines crafted with the Lehigh Valley's signature grape—Chambourcin, the esteemed band of vintners deserves serious time in the spotlight.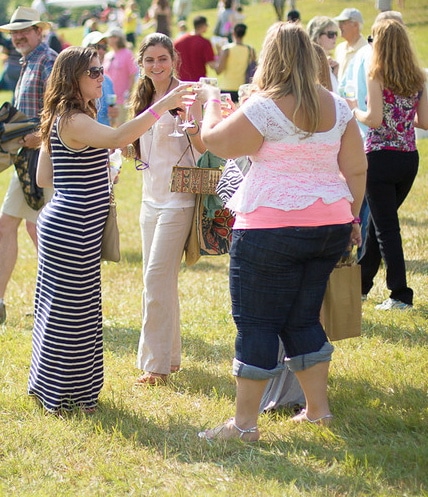 Together, the LVWT produces a wide range of products, from classic reds like Maréchal Foch and unique blends dreamed up just last year to homestyle cherry wine and cutting-edge acai berry add-ins, but one small grape ties them all together—the mighty Chambourcin. The bold and beautiful red grape is so powerful in the Lehigh Valley that it covers a total of 40 acres and is crafted into approximately 150,000 bottles each year.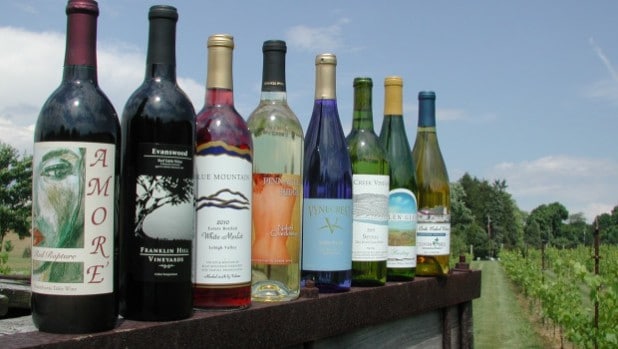 Now hop in the car with a designated driver and conduct a scientific Chambourcin experiment of your own, with a side of whites, sweets, sparklings and drys. Follow our visiting guide and tasting sheets below, and sip through the magic that lays at the foothills of the Pocono Mountains. And, be sure to stay on top of the LVWT's just-pressed agenda to sample the latest wine releases as they hit the market.
Wine Tasting Primer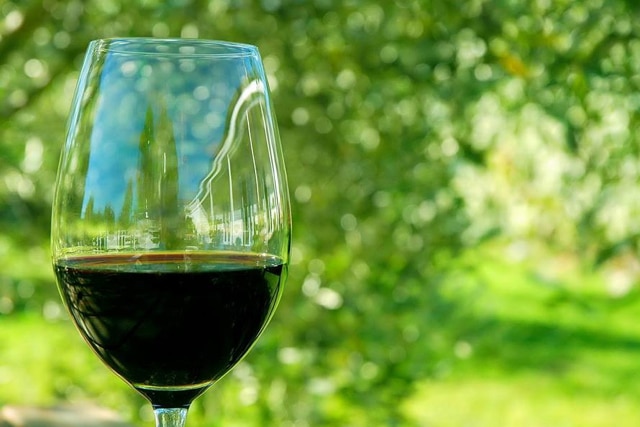 It's not just about the wine. It's about the entire experience: from the first deep inhale of the very first taste to listening to the passion winemakers have for the grapes and the land; then taking in each tasting room's unique décor and ambiance; and finally soaking up beautiful eastern Pennsylvania's breathtaking scenery. Savor every minute.
It's also not about trying as many wines as you can in one day, which is why we recommend at least a two-day visit. And while each winery pours a controlled, delish taste, you need to be mindful of the cumulative effects of multiple samples. A designated driver is a great idea and a great excuse to come back again: you can drive next time.
Sophisticated wine tasters take their time and use all senses: tilting and swirling the glass to see how the wine behaves, a healthy "in glass" sniff for the aroma, swishing just a bit "in mouth" to gauge the sensations and forward and middle tastes, as well as noting the "finish" or aftertaste. At this point, most enthusiasts will gently "expectorate" the wine into a spittoon. That keeps the palate keen for the next taste.
But this is your mini-vacation: sip and enjoy as it suits you!
Nothing goes better with wine than … water. You thought cheese? Chocolate? A great meal? Yes, yes and yes, but when you're tasting you need to hydrate with good ol' H20. The amount is your call, but at the very least you'll want to drink plenty of water between wineries. Some do so between tastes, but don't do so out of your wine glass; it taints the next wine poured. That's why wineries sample from lightest to heaviest, if you will: it doesn't dilute the tasting experience. If the expert pouring the wine believes your glass should be "rinsed," it's likely a tad of the next wine up will be used. So BYO water bottles or ask for a separate glass of water.
We suggest snacking too, and make several suggestions below. Many wineries offer mild crackers as a palate cleanser; some sell snacks such as cheeses, crackers, chocolates and other delights. You may consider packing along your favorite snacks, just in case.
Because hours vary at the wineries and restaurants noted, sometimes by the season, we suggest you check websites and, particularly in inclement weather, call ahead to confirm. You can check out any upcoming events and specials that way to make the most of your trip.
Packing a carload or two? Great idea, but it's prudent to call ahead to make sure each winery can accommodate the number in your party. Giving a quick ring to arrange for a group tasting ensures the winery is willing, ready and able. It also will enhance, perhaps even personalize, your experience.
Ready? Set? Off we go.
Travel Map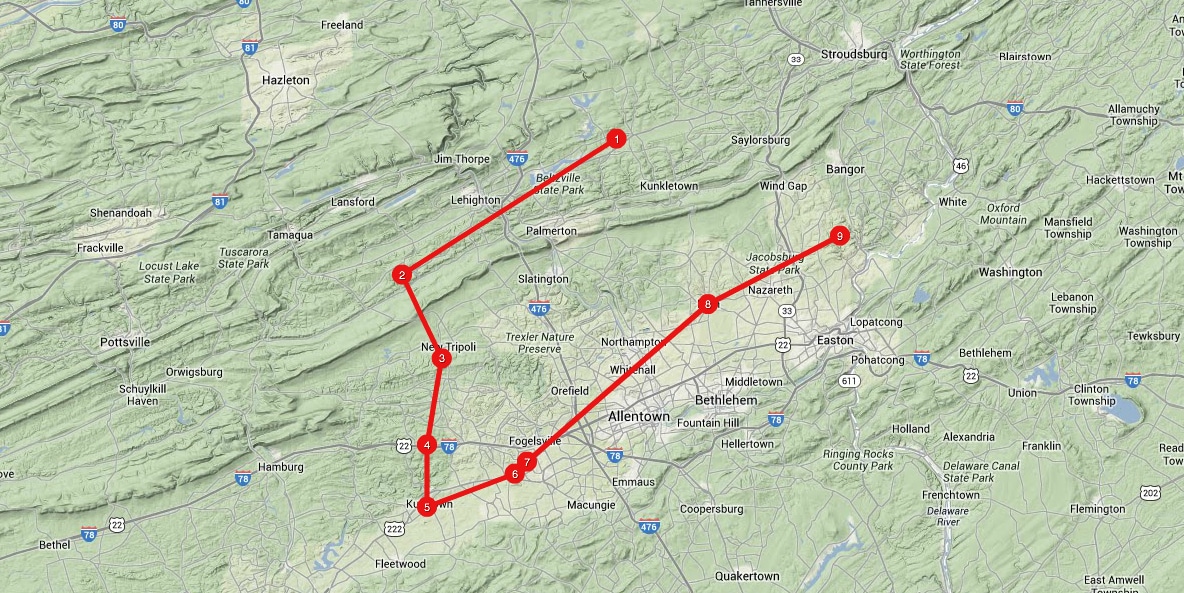 See here for the full stop-by-stop map.
DAY 1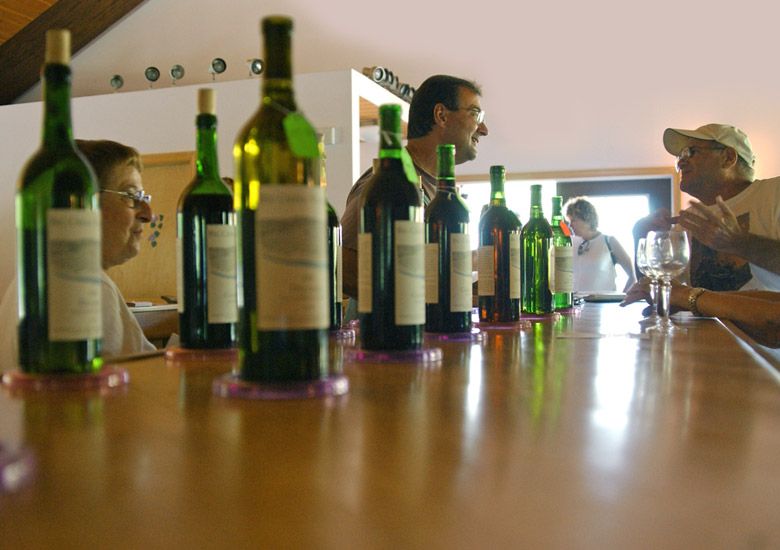 Consider the Strohlein family's vineyard the perfect place to first dip your tasting toes into Lehigh Valley's wine region. Quietly tucked in the valley staring at the southern face of the Pocono escarpment, this petite operation is the northernmost of the trail's eight members, specializing in wines that are "simple and subtle, but not without great effort." With strong beliefs that wine has its proper place on the table, aside food, its mighty selection spotlights a global collection, with Euro and American hybrid vines being the most successful of its catalogue.
Big Creek's tasting room deserves acclaim for its handsome, airy setup dressed with high wooden ceilings and white stucco walls, and we suggest you never skip the premium white, Carmé (light and smoky on front, flinty in the backbone). For a fun-filled, less-serious respite, mosey on to the rose-style Vin di Pasqualina (great social sipper or aperitif, bright with bursts of grapefruit), or wander over to the full-bodied, mellow Maréchal Foch (old-world red grape hybrid from the Loire region of France; naturally fail-proof food pairing).
Big Creek Vineyard also has a retail shop in Jim Thorpe, found at 27 Race Street. 120 Keller Rd., Kresgeville; (570) 325-8138
Distance to next destination: 30 minutes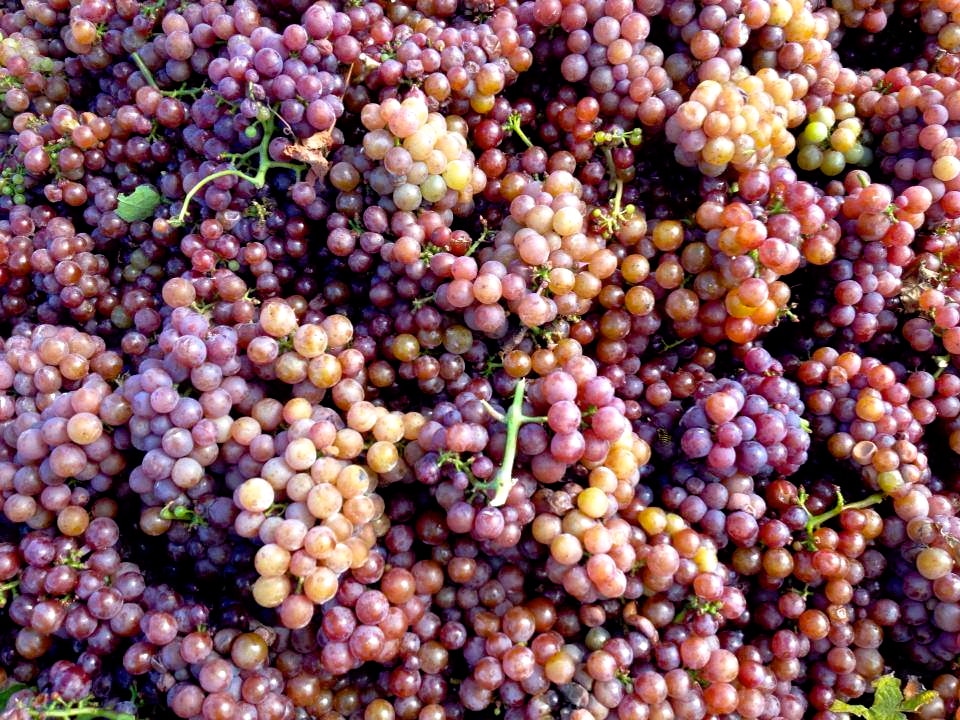 Just 20 scenic minutes from Jim Thorpe, nestled between the Appalachian and Mahoning mountains, you'll discover the breathtaking, panoramic landscape of Sarah and Galen Troxell's pioneering, Germanic-inspired vineyard. With over two decades of vintages under their belts, aside much nationwide acclaim for establishing the first domestic planting techniques for Gruner Veltliner (spicy white grapes grown primarily in Austria and Germany), we suggest you become quickly acquainted with this white wine house. For more on its winemaking process, see here!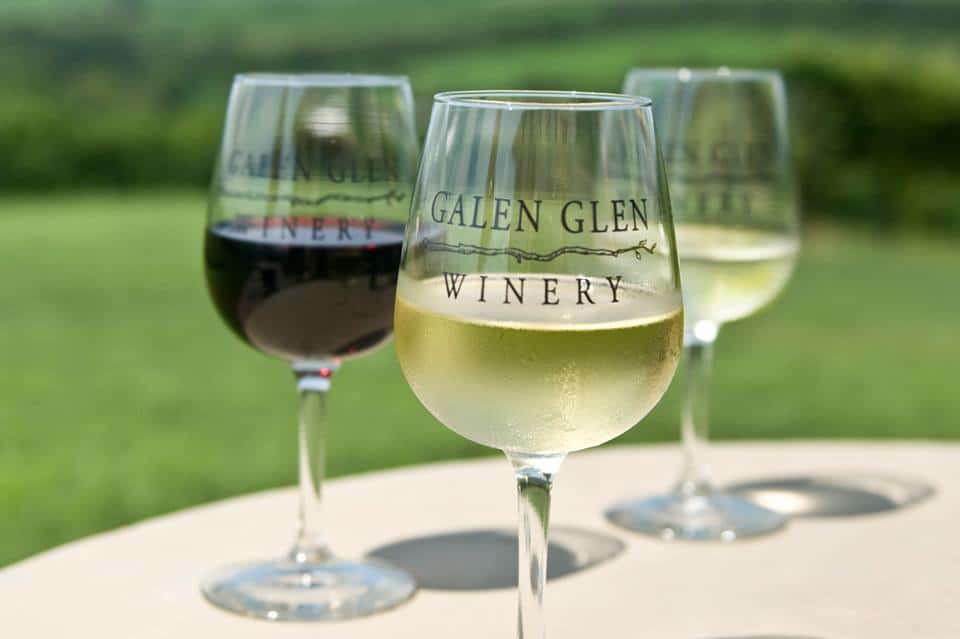 With the spotlight on the vineyard and growing high quality fruit, versus aging in the cellar, we suggest you give these award-winning, all-natural wines a try: the double gold-winning Stone Cellar Riesling (Rheingau-inspired with hints of orange peel and wet slate), the Gewürztraminer (Alsatian-influenced with honeysuckle and lychee) and the Stone Cellar Grüner Veltliner (apple and white pepper mingle and fade into a breathtaking, crisp candied citrus).
Stay abreast of upcoming events here, which include quarterly winemaker dinners. Clemens, the winery's Lab, even blogs. Click here to read the latest of his adorable four-legged adventures. 255 Winter Mountain Dr., Andreas; (570) 386-3682.
Distance to next destination: 25 minutes
Stop for eats in New Tripoli:
Olde Homestead Golf Club: The Conestoga Cafe has prime outdoor seating at the public golf club, featuring upscale soups, salads and sandwiches. Sally's Sweets bakery is also on site, crafting cupcakes and candies, PA Dutch specialties, cookies and cakes. 6598 Route 309, New Tripoli; (610) 298-4653.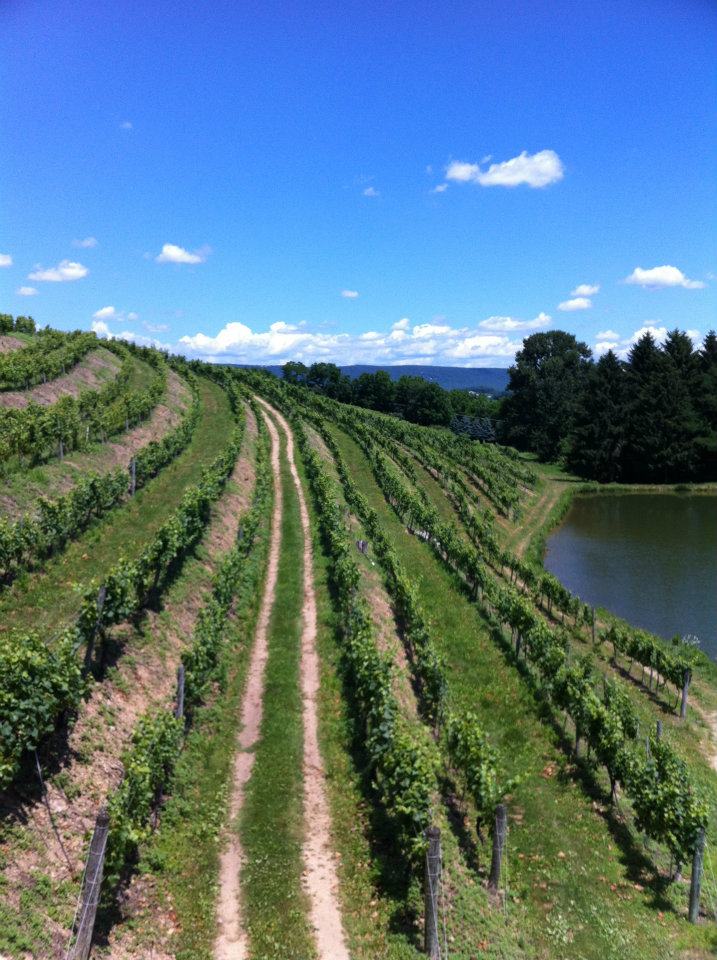 History buffs' interest will be piqued upon learning that a parcel of Joe and Vickie Greff's sprawling 50-acre vineyard is accepted into the National Register of Historic Places catalog, dating back to pre-Revolutionary War times. But even without a history lesson, the Greffs' estate proves breathtaking in itself, as the property is speckled with enchanting ponds and exceptional mountainous views — observation area included.
Escape inside the California-styled tasting room and encounter Blue Mountain's excellent wine, crafted with French hybrid and European varietals. What started nearly 25 years ago as just five acres of Chambourcin, Vignoles and Vidal Blanc grapes has grown to encompass a wide range of premium reds and dry whites. Those of their collection we certainly encourage you not to miss include the 2008 Merlot (soft on the palate, menage a trois of cherry, plum, vanilla), the 2011 Petite Syrah (full-bodied with lingering finish, dark fruit-focused), the 2006 Blue Heron Meritage (aged in oak for nine months, blend of Cab Sauv, Cab Franc and Merlot), and the 2011 White Merlot (soft and semi-dry, packing a berry ripeness and sharp backbone).
Full scoop on weekly Sunday jazz nights, an upcoming German-themed soiree, Chambourcin weekend and much more here. 7627 Grape Vine Dr., New Tripoli; (610) 298-3068.
Distance to next destination: 18 minutes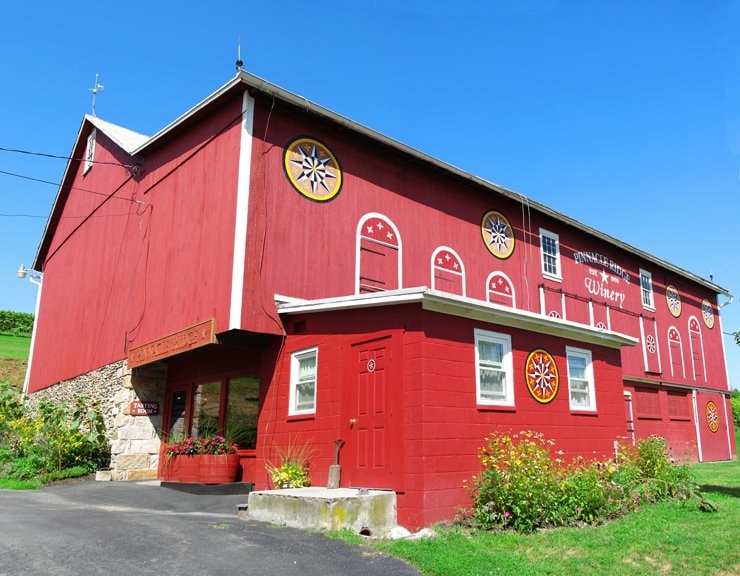 If you're lucky, you can catch a glimpse of the winemaking process live during your visit to this 1851 bank barn-based winery. The Knapp family-run winery purposefully positioned their tasting room on the edge of the vintner's operations, allowing you to encounter the full-blown experience of local wine in the making (as you sip, of course).

The family grows French-American and European Vinifera grapes and specializes in sparkling wine hand-crafted using the traditional method ("Methode Champenoise"). To fully experience the beauty of Pinnacle Ridge, be sure to sample the following: a Dry Vidal Blanc (similar to a Pinot Grigio; aged in stainless steel, which contributes to crisp, dry finish), the Blanc de Blanc (smooth bubbly bursting with Cayuga's sweet fruit juices) and the Chambourcin (a 2013 PA Farm Show silver medal winner, aged for 10 months in PA oak).
Concert series and charitable tasting weekends ahead. Full details here. 407 Old 22, Kutztown; (610) 756-4481.
Distance to next destination: 13 minutes
Rest Up for Day Two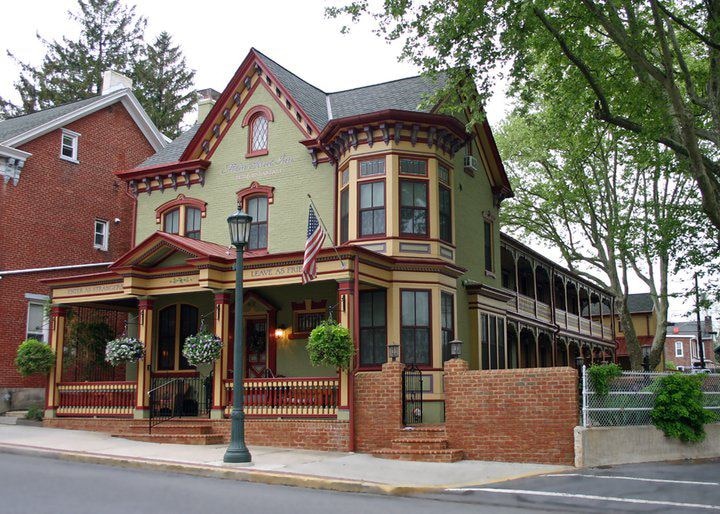 Stay at The Main Street Inn, a historic, Victorian-style inn situated in the center of the hustle and bustle of downtown Kutztown featuring eight warm and welcoming themed rooms equipped with all the necessary amenities, fireplaces and even several with breezy balconies. Each stay concludes with an impressive new-American breakfast spread with must-try made-to-order options (the creme brulee French toast is a hit!). The original building dates back to the late 1870s and was constructed by Daniel Wanner. The charming exterior now greets guests with whimsical greens, reds, golds and purples that perfectly complement the gorgeous garden of Sycamore trees and other lush florals surrounding the building.
"We've had several guests stay at the inn with plans to explore the Lehigh Valley Wine Trail and they're always so pleased to find comfortable accommodations, conveniently located and at a great price," shared Pam Corrado, owner/innkeeper. "One of the trail's wineries even has a tasting room a couple blocks away [referring to Vynecrest on Main, 227 W. Main St., Kutztown], plus our courtyard and Main Street location make for a perfect place to enjoy your wine trail purchases at the end of the day."
Packages are available. Rooms are available at an off-season discount during the winter season. More details here. 401 W. Main St., Kutztown, (610) 683-0401.
Additional location attractions include a Pennsylvania Dutch hex sign tour (for inquiries, email [email protected] or call 1-800-hextour), Crystal Cave and Hawk Mountain Sanctuary.
Distance from inn to next winery: 12 minutes
DAY 2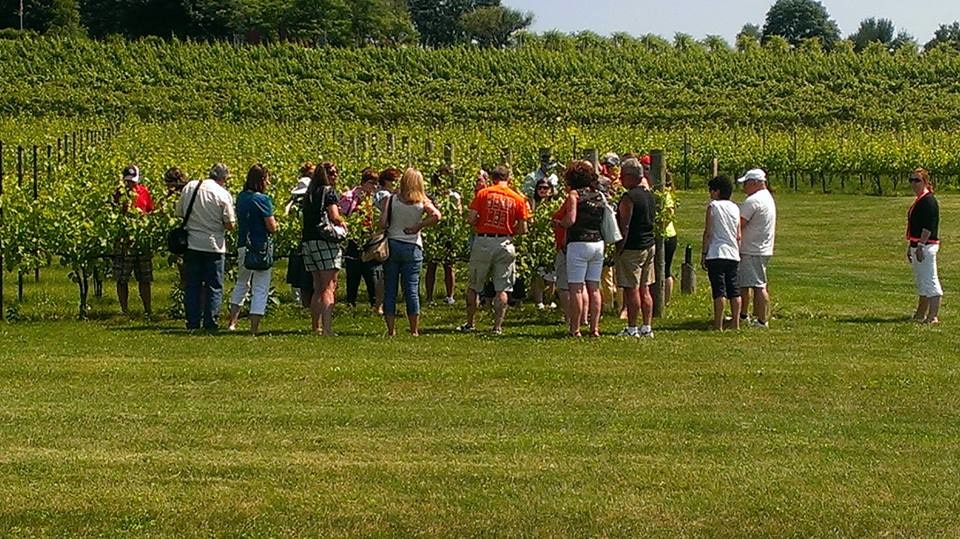 What started as a nearly impossible operation in 1985 has transformed into the state's largest wine producer (nearly 80,000 gallons annually) and the second largest in size in Pa. (over 60 acres of vineyards!). Clover Hill has been over 30 years in the making, now a second-generation business of brother and sister John Skrip III and Kari Skrip. Their philosophy is to make a broad spectrum of styles, ranging from the Chardonnay and Riesling (which Kari thinks is "well suited to this area") to hybrid varieties like Vidal Blanc and Chambourcin. The siblings have even expanded the Clover Hill repertoire with a signature line, Generations, allowing them to put out something different, fun and exciting.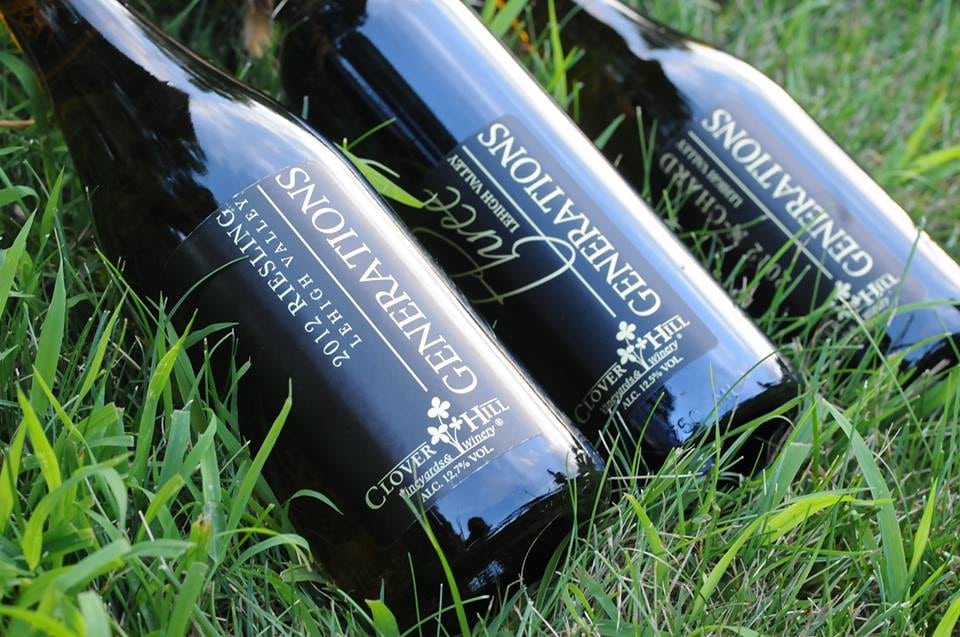 Escape to the majestic HQ for a true CH experience, where the tasting room lays adjacent to the winery's production and the property is home to the largest of their vineyards. Acclaimed releases include the 2012 Three (of the new Generations line; a meritage red blend with silky tannins, oak undertones and hints of spice), the Riesling (mix of mineral and peach; clean, crisp finish) and the 2009 Sangiovese (a medium-bodied red with cherries and plums dancing with toasty American oak).
Keep track of upcoming events here. 9850 Newtown Rd., Breinigsville; (610) 395-2468.
Distance to next destination: 4 minutes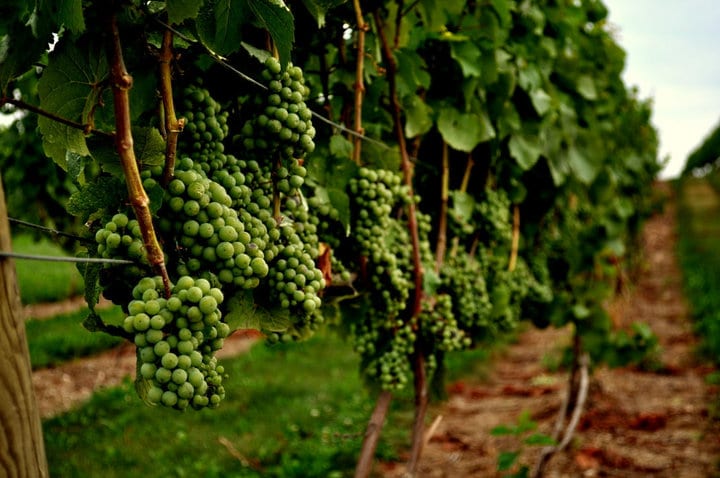 The Landis family's sprawling 80-acre, picturesque vineyard wasn't just a breathtaking walk through the country. In 1974, owners Jan and Jon Landis contemplated ways to utilize their extensive land and even considered flipping the property into a potato farm before debuting their premium PA winery. Eventually, they built their specialization into European vinifera and hybrid grapes and increased production to an impressive 20,000 gallons of wine per year. But, their real pedigree arrives with the fact that they have become one of the few East Coast producers of acclaimed Lemberger (a dark-skinned, late-ripening German grape) and continue to spotlight varieties that fair well with Lehigh Valley soil and its chemistry.
Like fellow wine trail members, the tasting room arrives by way of a restored barn—here, a nineteenth-century Swiss structure that elicits "oohs" and "aahs" from visitors, especially since it provides sweeping views of the property. Don't skip prancing down to the cellar, the Vyneskeller, which bears breathtaking original stonework, exposed beams and oak barrel staves. During weekends, wine is available by the glass at the cellar's bar.
The Landis' son, Sam, successfully heads the winemaking operations these days, with award-winning releases of his roster including 2010 Chambourcin Reserve (cherry and blackberry notes, velvety finish), 2011 Traminette (floral bouquet with hints of spice) and 2011 Cherry DiVyne (blissful pairing with chocolate; made of 100% Montmorency sour cherries).
Keep an eye on events here. 172 Arrowhead Ln., Breinigsville; (610) 398-7525.
Distance to next destination: 25 minutes
Break for good eats:
As you trailblaze through the Lehigh Valley, you'll breeze through the Allentown and Bethlehem culinary scene that boasts an eclectic mix of gourmet grab-and-go cafes, innovative indie restaurants, brewpubs packing serious grub and even high-end fare. The choices are endless and worthy of your visit. Devour our recommendations below.
Allentown Brew Works & Bethlehem Brew Works: Award-winning brewpub with two locations specializing in craft beers with a German bent. Menu celebrates hearty, Bavarian fare with a local influence. Explore your edible options here. 812 Hamilton St., Allentown; (610) 433-7777; 569 Main St., Bethlehem; (610) 882-1300.
Bolete Restaurant: Chef Lee Chizmar's garden-to-table creative bistro housed in a 200-year-old country house features unforgettable Sunday brunch and nightly dinner. Chef's tasting menu is available at $75 (six courses) or $125 (six courses with wine pairings). 1740 Seidersville Rd., Bethlehem; (610) 868-6505.
Mint Gastropub: Innovative snacking options with a fun twists, served in a modern, sleek setting. Options include barbecue squid, pork belly lettuce wraps, chickpea fries and fried cuddlefish. 1223 W. Broad St., Bethlehem, (610) 419-3810.
Saucon Valley Farmers Market: Open every Sunday, 9 a.m.–1 p.m., May 5–Nov. 24, featuring nearly 50 vendors ranging from farmers, canners and bakers to olive oil purveyors, soap makers, apiaries and so much more. Full list here. Water St., Hellertown.
Tapas on Main, Spanish small plate restaurant that's perfect for sharing snacks among friends. Prime location in downtown historic Bethlehem. Explore interesting menu choices here. 500 Main St., Bethlehem; (610) 868-8903.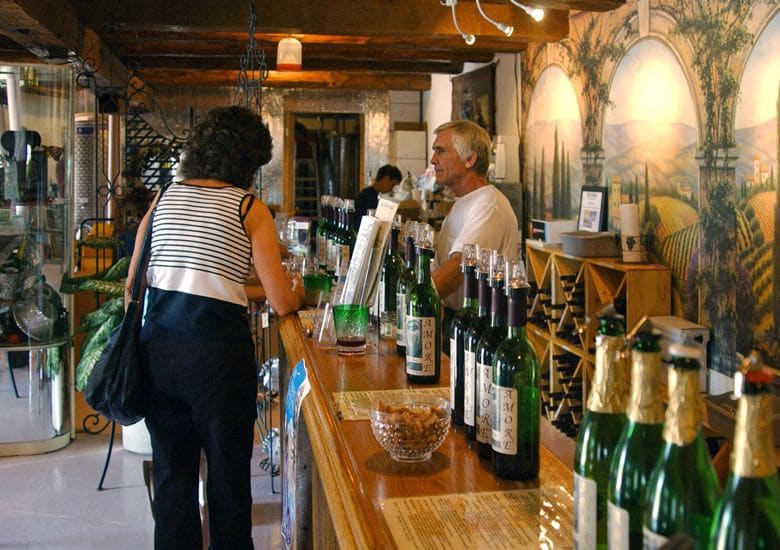 Centrally located along the Lehigh Valley Wine Trail, Gregg Amore's family-opened and -operated winery arrived in the Nazareth's countryside in 2000, with the tasting room flooding a rehabbed 200-year-old barn, as styled with old-world, Italian-inspired murals. What started as 5.5 acres of grapes now lends to the creation of a wide range of 30 varieties (red, whites, fruit wines and after-dinner drinks featured).
With the extensive selection, don't be afraid to get adventurous as you taste. Interesting varieties include the Red Rapture (a Chambourcin with a touch of sweet), the Spiced Apple (serve steamy for a classic warmer-upper; an adult mulled cider), the Rosé Amore (blend of three estate varieties; like a Zin with a kick) and the Chardonnay (an oak-aged variety, with buttery complexities and elegance).
If you visit tip: Gregg also owns Amore Farms, growing nearly 100 acres of fresh fruits and vegetables and four acres of greenhouses. During autumn months, catch activities like hayrides, a pumpkin patch, haunted houses, a petting zoo, pony rides, a corn maze and more. During winter, Amore features a large selection of Christmas trees, wreaths, roping and arrangements.
Stay on the pulse of events here. 7054 Beth-Bath Pike, Bath; (610) 837-1334.
Distance to next destination: 30 minutes

As the oldest winery in the Lehigh Valley, Elaine Pivinski's Franklin Hill took initial roots in 1976 as an experimental winery taking chances on Pennsylvania soil. Since then, the secluded winery at the foothills of the Pocono Mountains has evolved into a state-of-the-art facility — one taking eco-conscious strides and backed by a green promise. Their mission is simple: from root to bottle, they "make the best wine possible," and its specialties ride on the sweeter side of fruit wines.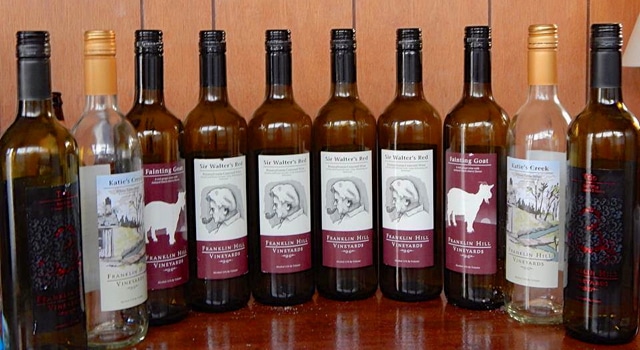 Bonnie Pysher has been paving Franklin Hill's way since 1985, when she joined the team as chief winemaker. Now, she's crafting 15,000 cases per year, with Simply Red (a medium-dry Chambourcin with subtle nose and smooth finish) as the best seller. Other notables include the Harvest Berry (a sparkling wine crafted with a Vidal Blanc base and with raspberries), the Evanswood (dry, oak-aged red made from DeChaunac grapes; best vintage to date) and the Thin (semi-sweet red blended with acai berry).
If you purchase tip: the mango-flavored Desire moonlights as one terrific martini ingredient. Mix even parts of chilled wine with your preferred vodka, shake and you have yourself a dangerously delicious cocktail.
Keep an eye on events here. 7833 Franklin Hill Rd., Bangor; (610) 588-8708.
After a two day-spin through this wine traveler's guide, we're certain you'll be placing the Lehigh Valley Wine Trail on a pedestal. Be sure to circle back to this post and share with us your wine-infused adventures in the comments! As always, be safe and drink responsibly.
Wine Lineup, Big Creek, Amore Photo:

Discover Lehigh Valley

Remaining photographs:

corresponding wineries

Feature photo:

Vynecrest Vineyard and Winery