From a young age, Ben Weiss considered himself an environmental activist. But conventional efforts spent pursuing his ideals, like taking college classes, writing letters to politicians and attending marches, never felt to him like proactive solutions for really tackling environmental issues. He found that sense of action by becoming a farmer and herbalist: tending to the land, by growing, cultivating and working with plants.
Weiss, a Lancaster native, is the founder of Susquehanna Sustainable Enterprises, an umbrella organization that includes Ditchweed Craft Hemp, Susquehanna Apothecary and Urban Edge Farm. Ditchweed is a high-quality hemp brand, sourcing from a small farm in Lancaster County, and named after the feral hemp plants that can be found in the area, which was once a major hemp-growing region. Susquehanna Apothecary specializes in herbal remedies, formulas and products made from responsibly foraged plants, like mushrooms, roots and herbs. Urban Edge Farm is a small farm located in the city limits of Lancaster, in the Sunnyside neighborhood, in the floodplain of the Conestoga River.
Weiss has a lot going on, and as we learned in our conversation with him, he's just getting started.
PA Eats: Can you tell us a bit more about how you discovered farming? Were you exposed to agriculture when you were younger?
Ben Weiss: I grew up in Lancaster County, which is really an incredible agricultural area, but I didn't have any connection to, or interest in, that when I was a kid. My uncle lives on an intentional community in Tennessee called The Farm. When I was in college, he encouraged me to visit and take classes at the permaculture training center, and I did. I instantaneously fell in love with permaculture and off-the-grid living. In 2004, I left college and went to The Farm and spent 2 years, off and on, taking programs there, learning permaculture design and all kinds of other things like natural building, wild-land management and foraging.

But what I was most interested in was the organic garden. Simultaneously, I was part of this effort going on in Lancaster in a community garden that was quickly becoming an urban farm called Dig It (2008-2010). In 2008, they hired me the next year to be their farm manager. The farm was focused on educational programming for urban youth, and though the nonprofit running it kind of fell apart, through that I got interested in educational programming around sustainability and sustainable agriculture. I managed organic vegetable farms for the next five years, and was also studying herbalism and foraging. I also got a permaculture teaching certification and started teaching permaculture classes, which I still do.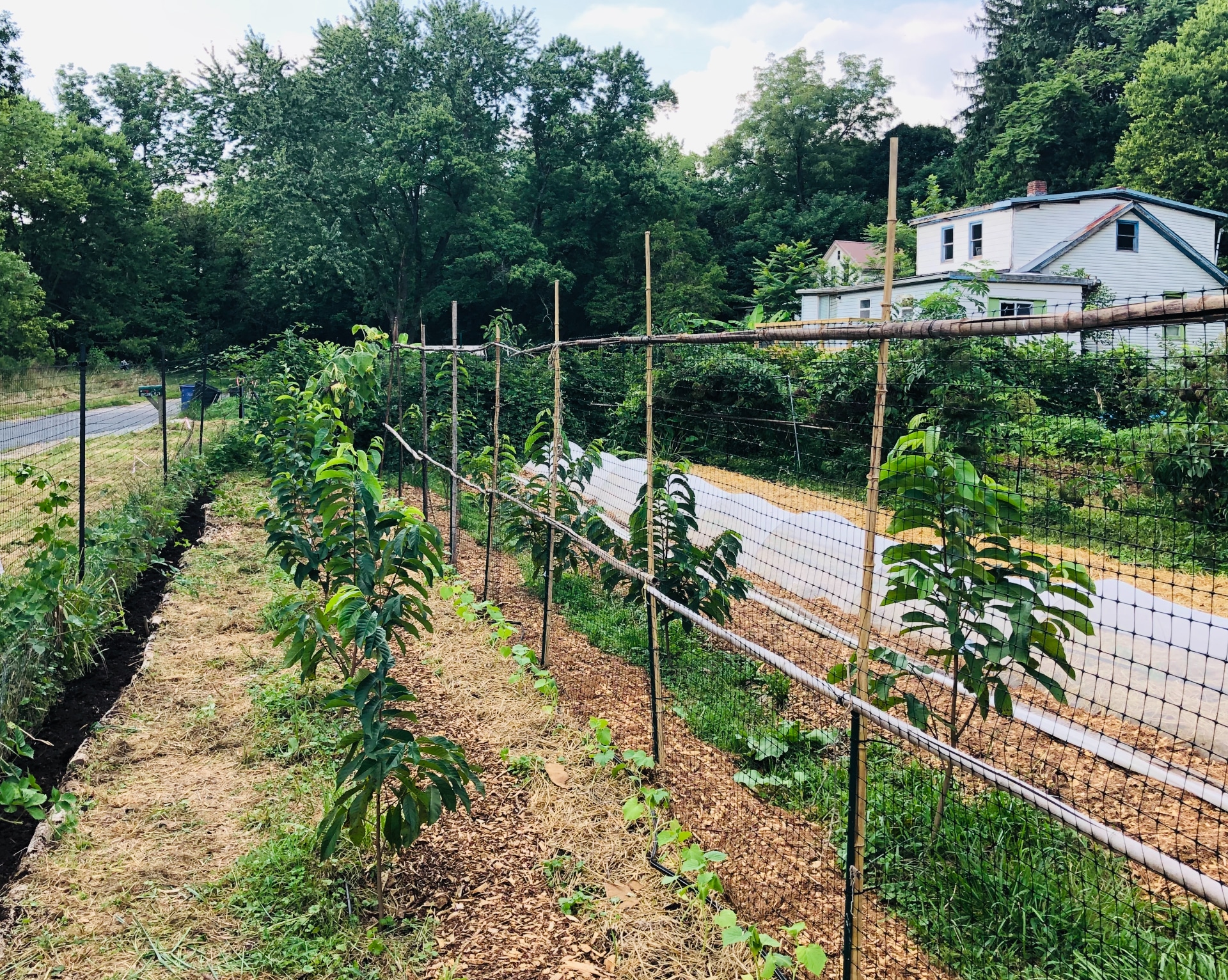 What guided you toward starting your own business and your own urban farming project?
Eventually, I got tired of growing vegetables commercially. Lancaster County is an extremely difficult place to be successful growing vegetables. The competition is really intense, and to be successful, you really have to get your produce out of the county, which pretty much means joining Lancaster Farm Fresh Co-Op. So after that, I started a permaculture landscape design company, which I also didn't enjoy that much. The whole time, I was studying herbalism. And eventually, I launched my current businesses, Susquehanna Sustainable Enterprises.

The main money-making endeavor is Susquehanna Apothecary. It started because I've gotten Lyme Disease a million times because I'm always out in forest and fields. [To help with the disease's symptoms] I started using the Buhner Protocol, a system developed by a famous herbalist. I was able to do it because I'd been following herbalism, but for a lot of my friends who were interested in it, it was overwhelming to gather the herbs and figure out the doses. I started selling herbs to follow the protocol. That was in 2016.

Since then, we've grown significantly beyond the herbs for Lymes. We work with holistic health practitioners to make custom herbal formulas. One of these doctors is a surgeon in New York City. He is of Dominican descent, and his family members have been doctors and pharmacists and herbalists for many generations. He inherited all of these Caribbean herbal formulas that his family has been developing for generations, and we can manufacturer them, and then he prescribes them to patients.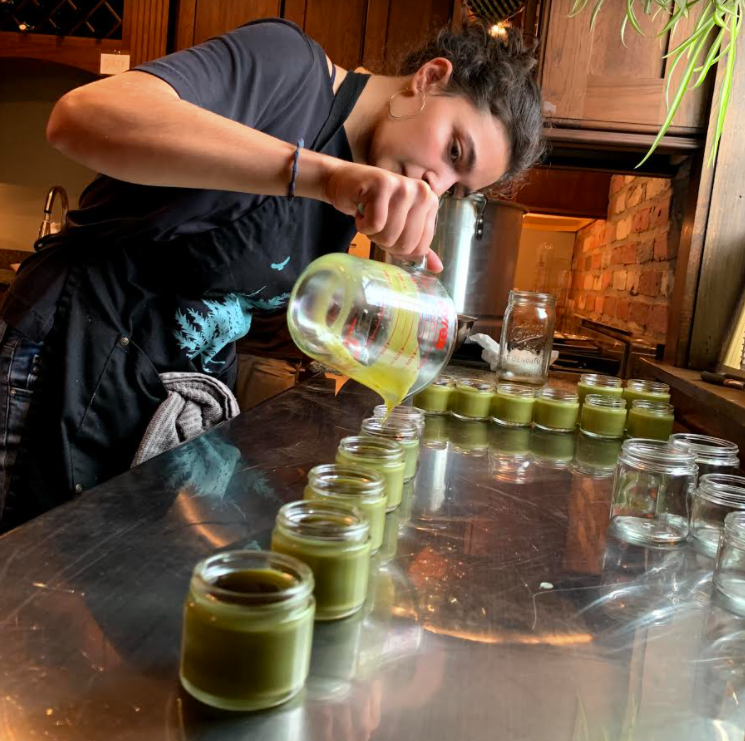 Are you growing all of the plants for these products?
Urban Edge Farm is entering its fourth season, and we have grown some of the herbs we use there. We forage a lot of them, too, and a lot are from other parts of the world, so we buy a lot of what we use. This year we'll be growing much more. My long-term goal is to gradually bring the percentage of what we grow and forage to 75%.
I have a pipe dream to start a Caribbean farm to grow tropical herbs. Over the past few years, I've been learning a lot and making connections and traveling to Jamaica. I've made friends there, and we've been talking about setting up a farmer exchange program. There's sadly no tradition or organic agriculture there.
Amazing! Does Urban Edge grow food, or just medicinal plants and herbs?
We also grow food there! We are supplying a new restaurant, Blade & Spade, with produce. It's a "Coffee Apothecary," a little cafe that sells a bunch of herbal products and all of their food and beverages feature foraged and local ingredients. We grow veggies and forage mushrooms for them.

The farm also grows native tree crops, so we got a grant from Lancaster City to set up a multi-functional riparian buffer. In the fall of 2018, we planted 105 trees in a very dense planting along the river. Eventually, it will be a food forest and underneath the trees we'll be able to grow shade-loving medicinal herbs. That system will take about 10 years, but some of the trees, like pecan trees, take 25 years to fruit. The trees help prevent erosion and the root structure encourages healthy soil with fungal life that filters and cleans run off before it reaches the waterway. Ideally, the buffer also partially shades the waterway to lower the temperatures, provides wildlife habitat and drops food into the water to support wildlife.

This is something that's popular in PA right now, and over the past few years the Chesapeake Bay Foundation and several other NGOs have made huge grants available to farmers to reforest areas around water. Riparian buffers are multi-functional barriers that serve not only as an ecological buffer but potentially can also grow crops. But the trees have to be native, which creates potential for an exciting effort to develop markets and products around native products like hickory nuts, black walnuts, juneberries, elderberries and paw paws.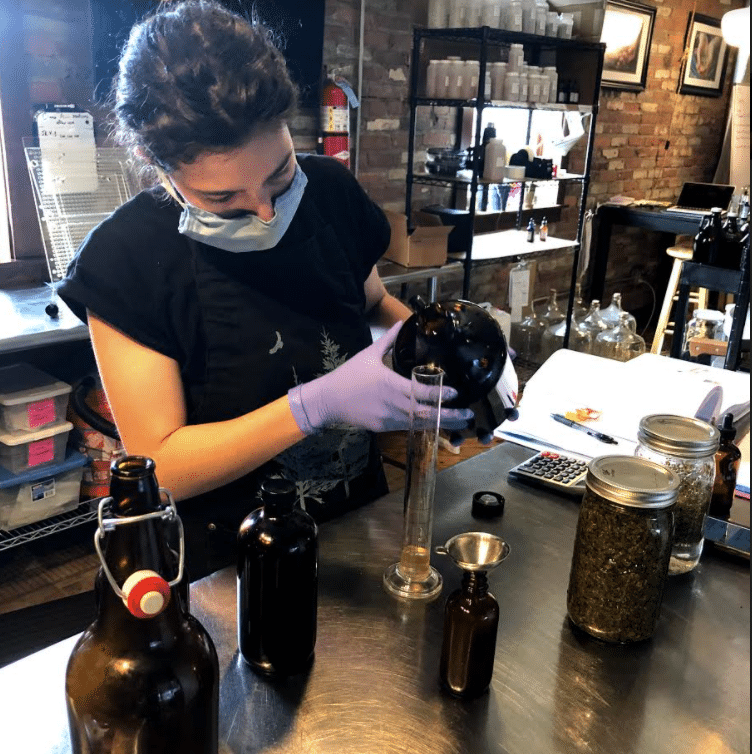 Let's talk about Ditchweed. How did you get into the hemp business?
I've always had an interest in the medicinal value of cannabis. For me, as an herbalist, the amount of hype both positive and negative around cannabis is absurd — it's just another medicinal plant. I've also had a personal interest in medical marijuana because I was diagnosed with a really rare form of Leukemia six years ago, and medical marijuana was extremely helpful for me then.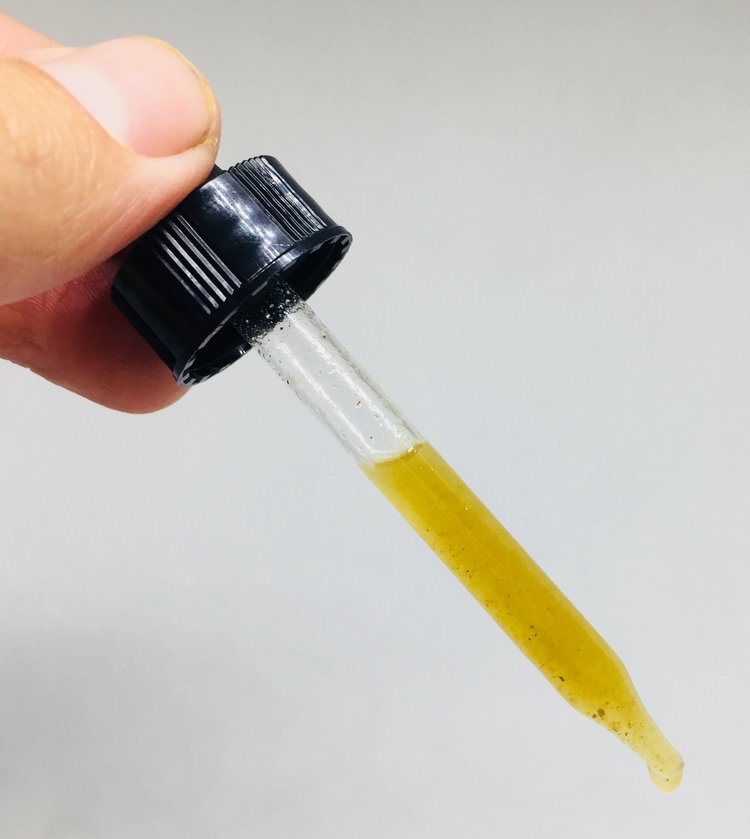 I'd been watching the initiative in Pennsylvania to legalize hemp for a long time. I was waiting to be able to incorporate hemp or any kind of legal cannabis into the apothecary's operations. Then, the law that was created really put the medical marijuana industry in PA into the hands of big pharma. But with hemp, it was the opposite. The law was really geared to small growers. During the first few years, the big growers failed. There was way too much planted, there was pretty widespread oversight … farmers had the know-how and the machinery and the technology to grow the plants, but very few people knew how to harvest, dry and process.

Plus, hemp is a plant that uptakes pollutants from soil, and so the aspects of the market that are medically inclined very quickly started rejecting industrial hemp because it was testing outrageously high in heavy metals. You can't be pumping people full of heavy metals. A lot of states out west are passing legislation to test hemp. Industrial hemp growing will be obsolete soon and most hemp will be organically farmed.
Where do you source the hemp for Ditchweed from? Do you grow that, as well?
The hemp we source all comes from one farm in Lancaster County, an Amish farm, but the growers aren't Amish. At the PASA Conference a few winters ago, I met a woman who was financing a business and launching this hemp brand, and she introduced me to her farmers. I really liked the way they were doing everything. The hemp they grew ended up being pretty exquisite; the CBD content is off the charts. A lot of hemp is terrible, it has no flavor and tastes like smoking dirt. These folks were hyper-concerned with growing product that would be smokable.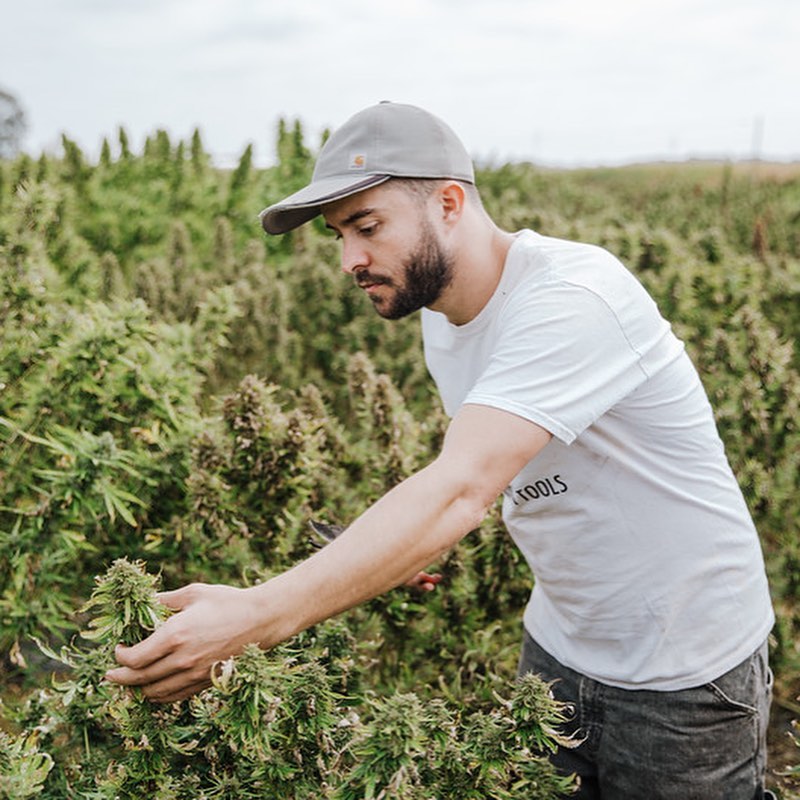 Even though we don't grow it, we get to participate in harvesting, drying and curing. We sell two diff strains of flower, pre-rolls, a tincture and a salve. The apothecary has a line called Forager's Formulas, and five of those contain hemp. The blends are geared toward specific issues, like a pain and sleep. We have to be super-careful about how we market them, because in the world of herbal supplements, you can't make any medical claims. They've become some of our most popular products.
How has COVID-19 affected or changed things for your businesses?
The pandemic has been a huge boost. All of the doctors and health practitioners we work with say they're overwhelmed with new patient requests. And, there's no doubt that the pandemic has caused a huge amount of interest in holistic health, and gardening and farming. We also sell a line of gardening tools. I can't keep most of them in stock, there's just been this huge surge in gardening and self-reliance.

Will this stick around? I don't know. I have been anticipating that surge as a result of an ecological crisis that probably already is, and will continue to lead to economic strife. I didn't see a pandemic being the reason for that surge.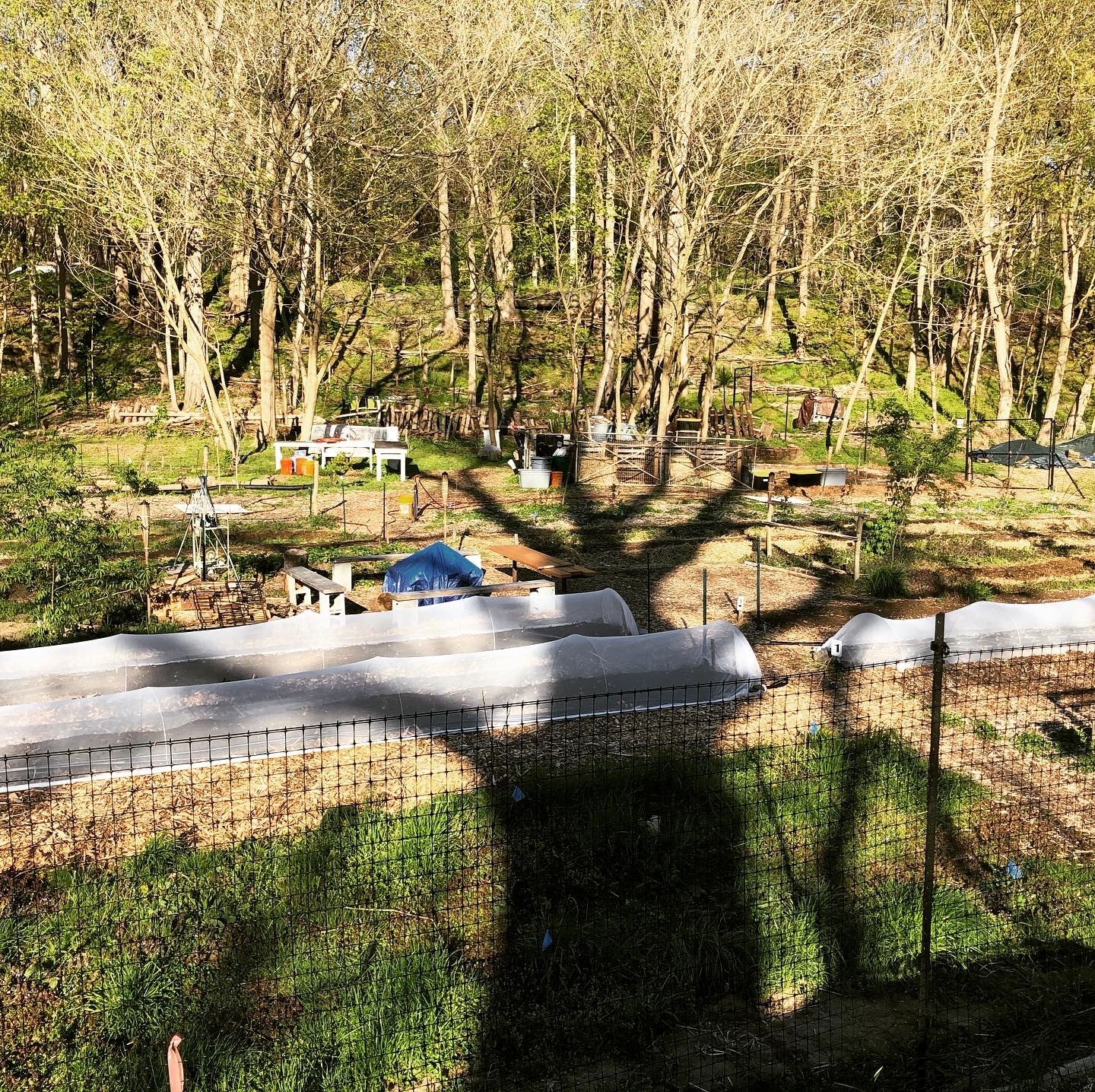 What do you see for Susquehanna Sustainable Enterprises when you dream of the future?
The company is still fairly young, and I'm still working hard on getting it to be financially sustainable. I'm just hoping to be able to employ people to contribute to industries that are making a positive impact, both socially and environmentally.

One thing is that I'm launching a nonprofit to take over the management of all of this vacant land that's near Urban Edge farm that's owned by Lancaster City. It's probably 150 acres of woodlands and some fields. The idea is to get access to this land and gradually more land in the area, and train people to do agroforestry, a combination of conservation and woodland-based agriculture. People would go through training for several years, and at the end of it, they would be leased a plot of land where they could set up a forest farm to grow things like tree crops, timber and woodland-raised livestock. It's a pretty radical, huge idea but I've been working up to it for a long time.

I've been in conversations with people in City Hall for a few years about how this could be done. I initially got a lot of push back from the city government, because it was such an alien concept. But, gradually, I've built up a solid core of allies, including the mayor, through meeting and incessant talking about these ideas. It's an approach that none of these bureaucrats have never heard of, but it doesn't take that long for them to see how it would be helpful to the community, and even save the township money. But my main goal is to take better care of the land.
To keep up with all of Weiss' projects and innovative future plans, follow along with Susquehanna Sustainable Enterprises on Instagram and Facebook. Order Ditchweed's line of high-CBD hemp through its website, and find Susquehanna Apothecary's products through its Etsy shop.
Urban Edge Farm is located at 117 Reedy Lane in Lancaster, PA; phone: (717) 288-7058.
Photos:

Susquehanna Sustainable Enterprises