There are a lot of places to buy food these days: indoor and outdoor farmers markets, delivery services, online retailers, tiny corner stores, huge supermarkets, and everything in between! A different  model, which has been a staple in many local communities since the 1960s, is the food cooperative (co-op).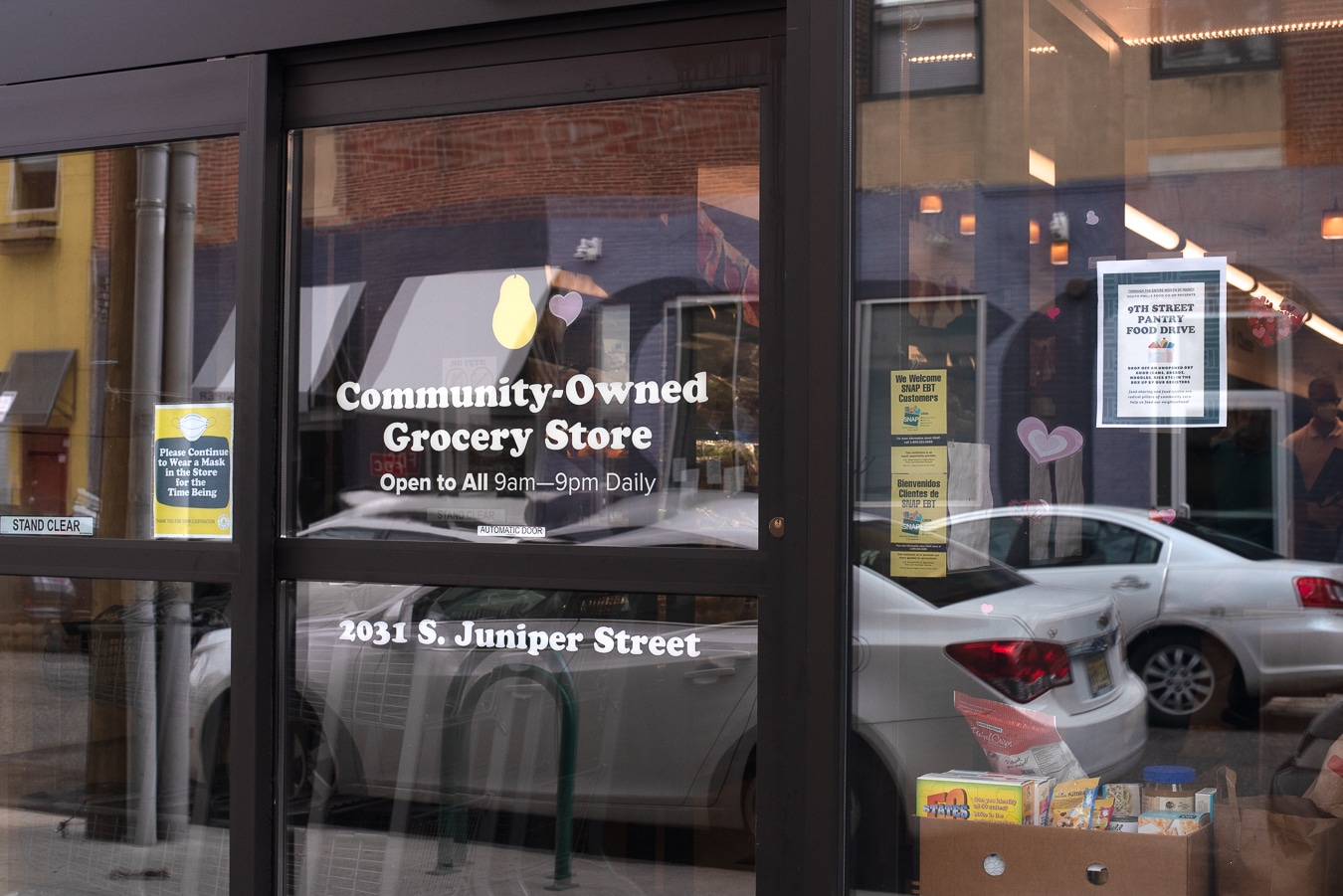 What is a co-op, and what sets it apart from natural food stores or smaller independent markets? Great questions. The International Cooperative Alliance defines a co-op along these guidelines:
People-centered enterprises owned, controlled and run by and for their members to realize their common economic, social, and cultural needs and aspirations.

Cooperatives bring people together in a democratic and equal way. Whether the members are the customers, employees, users or residents, cooperatives are democratically managed by the 'one member, one vote' rule. Members share equal voting rights regardless of the amount of capital they put into the enterprise.

As businesses driven by values, not just profit, cooperatives share internationally agreed upon principles and act together to build a better world through cooperation. Putting fairness, equality and social justice at the heart of the enterprise, cooperatives around the world are allowing people to work together to create sustainable enterprises that generate long-term jobs and prosperity.
Food co-ops are member-owned establishments, many of which allow non-members to shop, but offer more ownership perks, including discounts and voting and decision-making rights, to their shareholders. There is usually a strong priority placed on local and organic food and products, as opposed to products made by multi-national corporations. A deep connection to the community, as well as the network of food cooperatives across the country, is another defining aspect of food co-ops.
There are 10 food cooperatives in Pennsylvania (including the third-oldest food co-op in the US!); get to know them all!
Founded in 1981 and member-owned by thousands of people, this flourishing co-op operates two locations in Erie! Both are natural foods grocery stores, which offers healthy groceries, as well as wellness and body care products. A strict product policy governs what is stocked; some requirements include Fair Trade, non-GMO and cruelty-free. The Erie Food Co-op is also home to a community center, which offers members and non-members classes (including cooking classes in a demo kitchen), and space to gather for meetings, yoga, celebrations and more. A cafe and bakery provides another space for neighbors and shoppers to gather, with a menu of soups, salads, wraps, sandwiches, smoothies, juices and baked goods. Both Erie Food Co-op locations are open to both member and non-member shoppers. 1341 W. 26th St., Erie; (814) 456-0282; 34 North Park Row, Erie; (814) 636-6887.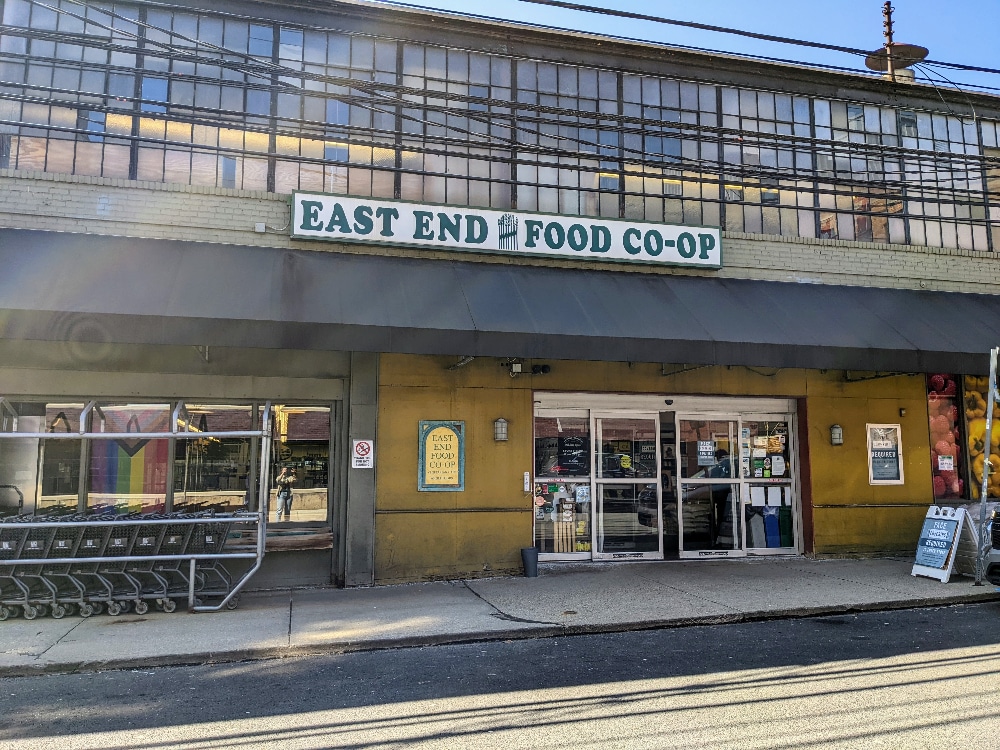 East End Food Co-op has been essential part of Pittsburgh's Homewood neighborhood for over 40 years. Members and non-members are welcome to shop for produce, meat and cheese sourced from within 250 miles of the store, as well as dry goods staples, unique locally produced artisan products and bulk foods. The co-ops product guidelines ensure that everything you're buying is supporting sustainable regional food infrastructure, fair labor and is not exploit people, animals or the environment. Curbside pick up and local delivery mean there are lots of ways to shop and engage with the East End Food Co-op. For membership details, head here. 7516 Meade St., Pittsburgh; (412) 242-3598.
For years, community members in West Chester, PA have been organizing to open a co-op to serve the area. Currently, they are still striving toward their goal of a community-owned market that's also a sustainable community hub, and they hold monthly Zoom planning meetings. They also offer a sort of mini-market that's open online and in-person every Tuesday from 1 to 7 p.m. and every Thursday from 2 to 6 p.m., with a relatively extensive selection of produce, dried goods, meats and dairy. A local CSA box is also offered. To become a member on the ground floor of this exciting new project, check out more info here. 142 East Market St., West Chester.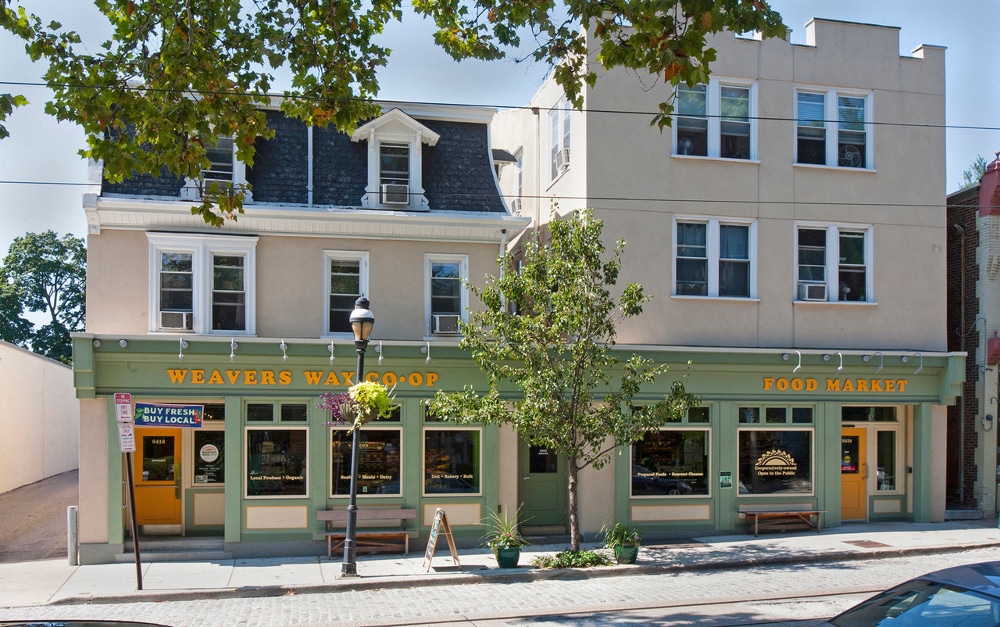 Weaver's Way operates not only one, but three, locations in and around Philadelphia. The original location in the Mt. Airy neighborhood of Philly opened in 1972, and from there it has grown and evolved to become one of the most robust cooperatives in the region. Weaver's Way also operates two working farms in Northwest Philadelphia, which each have CSAs that off their locally grown produce with neighbors. The Ambler and Chestnut Hill locations both have prepared hot and cold food bars, in addition to fully-stocked grocery stores; in Mt. Airy, find the storefront where Weaver's Way has been for 40 years, plus a pet and wellness supply store at Weaver's Across the Way (just down the street), and Weaver's Way Mercantile, a few storefronts down, which sells vintage furniture, handmade pottery, jewelry, artwork and candles. Memberships are always open, including working memberships. 559 Carpenter Lane; Philadelphia; (215) 843-2350; 608-610 Carpenter Lane, Philadelphia; (215) 843-2350, ext. 6; 542 Carpenter Lane, Philadelphia; (215) 843-2350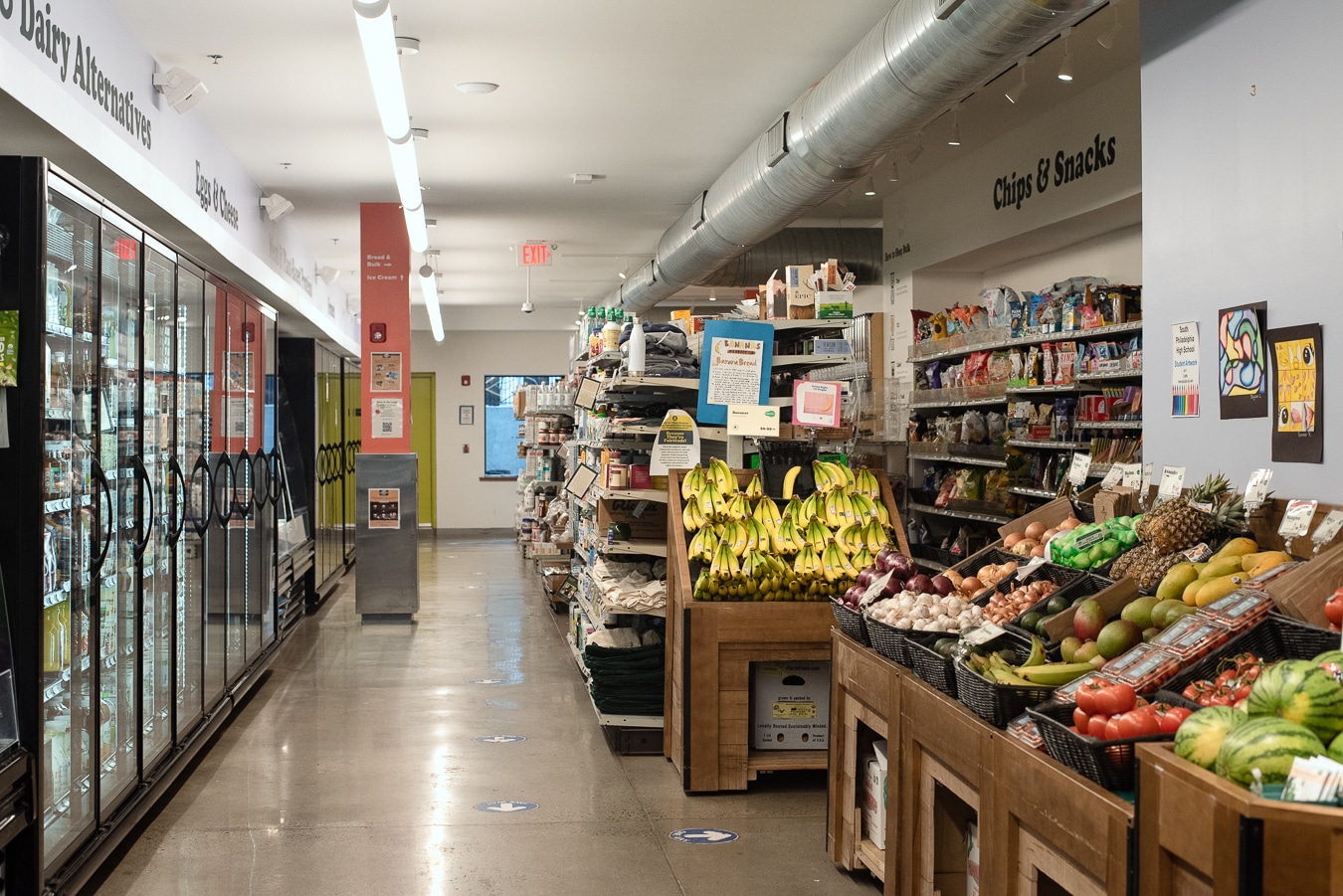 In April of 2020, a group of neighbors held their first meeting, with the shared vision of founding and opening a food cooperative in South Philadelphia. After many more meetings, fundraising initiatives, member drives and plenty of COVID-related setbacks, the South Philly Co-op opened its doors in December of 2020. This charming co-op, which is open to members and non-members for shopping, is tucked into a bustling corner of the neighborhood, just off the intersection of Broad Street and Passyunk Avenue. Its fridges and shelves are stocked with a great selection of items, which all adhered to its product guidelines, which include locally and regionally produced whenever possible, and organic and sustainable. Find membership info here. 2031 S. Juniper St., Philadelphia; (215) 920-1100.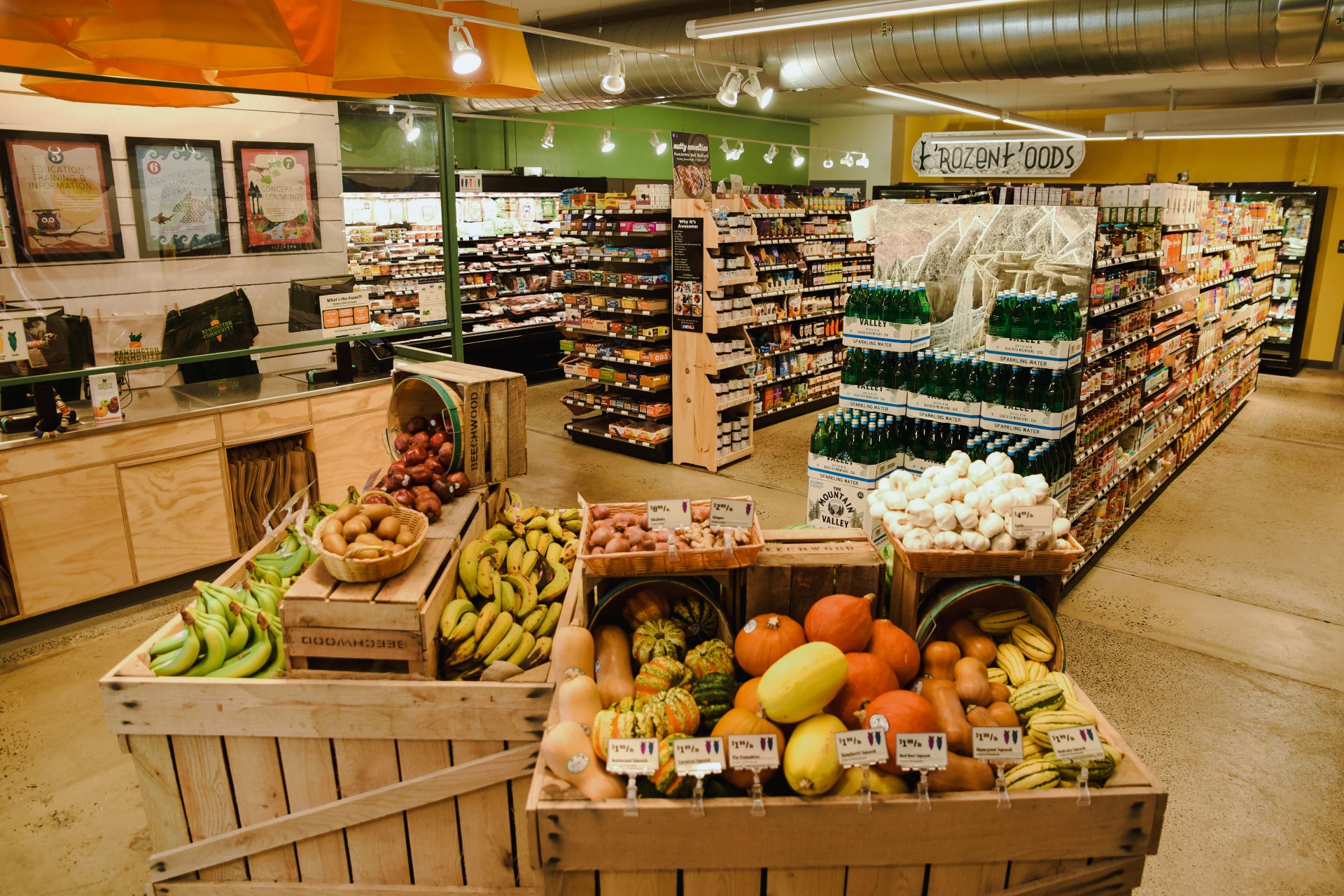 Another recent newcomer to Philadelphia, Kensington Community Food Co-op is member-owned and open to all. It carries a wide selection of dried goods, local and regional produce, proteins and more! Bring a reusable container to enjoy its bulk section, or pop over into its cafe for prepared foods, as well as beer and wine to-go. Community-minded efforts, like the Coral Street Community Fridge, Flexible Memberships and its Food for All program are progressive acts that show how committed KCFC is to its cause. 2670 Coral St., Philadelphia; (215) 515-7887.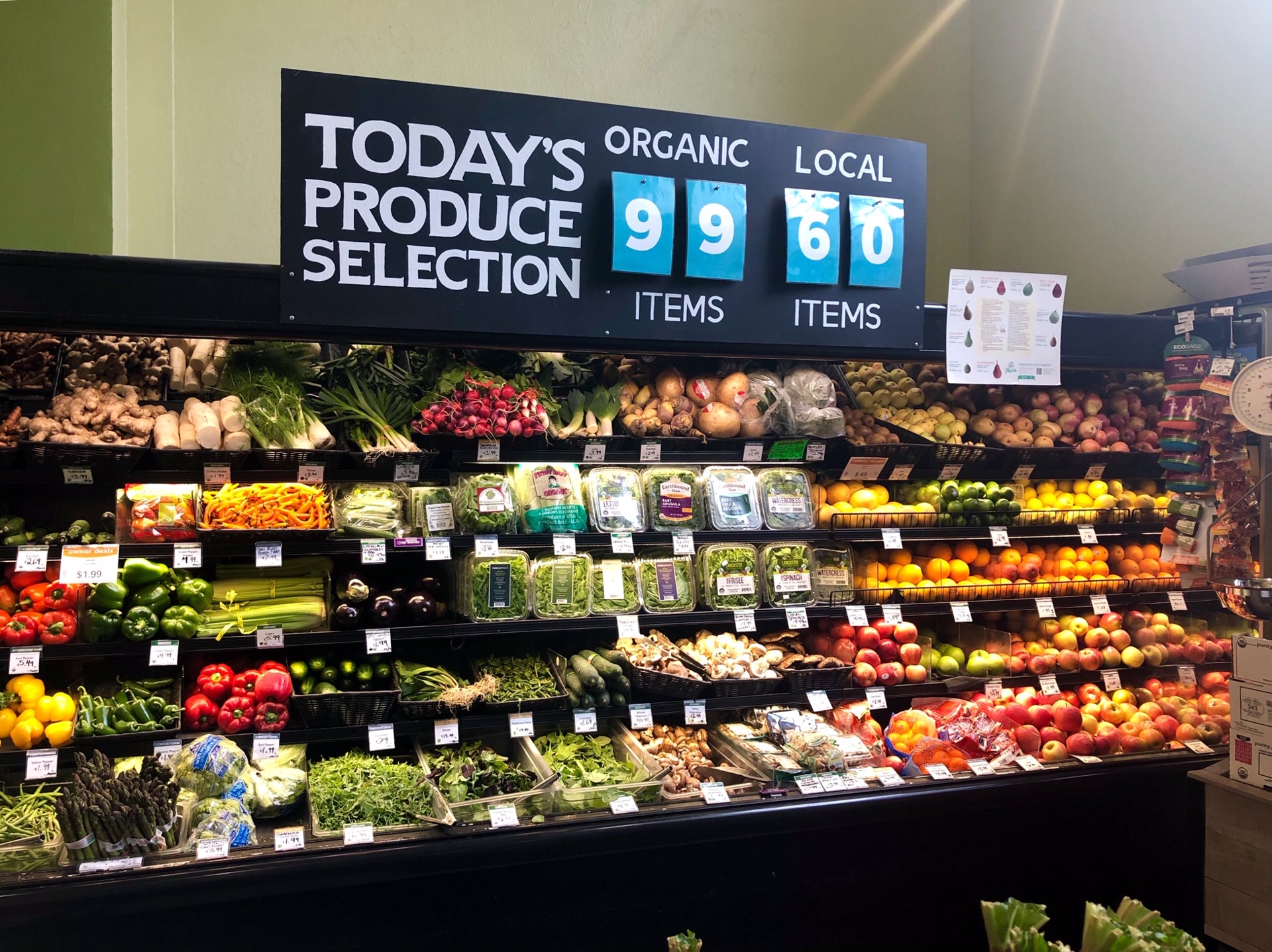 A West Philly institution, Mariposa Food Co-op has a long history of serving the community. It started up in 1971 as a buying club, with food distributed out of basements and garages, then moved to a small storefront in 1972. In 2008, members began the massive undertaking of fundraising for a larger space, and that dream was realized in 2012, when Mariposa's new location opened its doors (right down the street from its old spot). This modern, airy space is five times larger than its original location and is open to the public for shopping. There is a wide selection of local produce, meats and plant-based protein, dried goods, body care products, baked goods and so much more. Membership applications are always open. 4824 Baltimore Ave., Philadelphia; (215) 729-2121.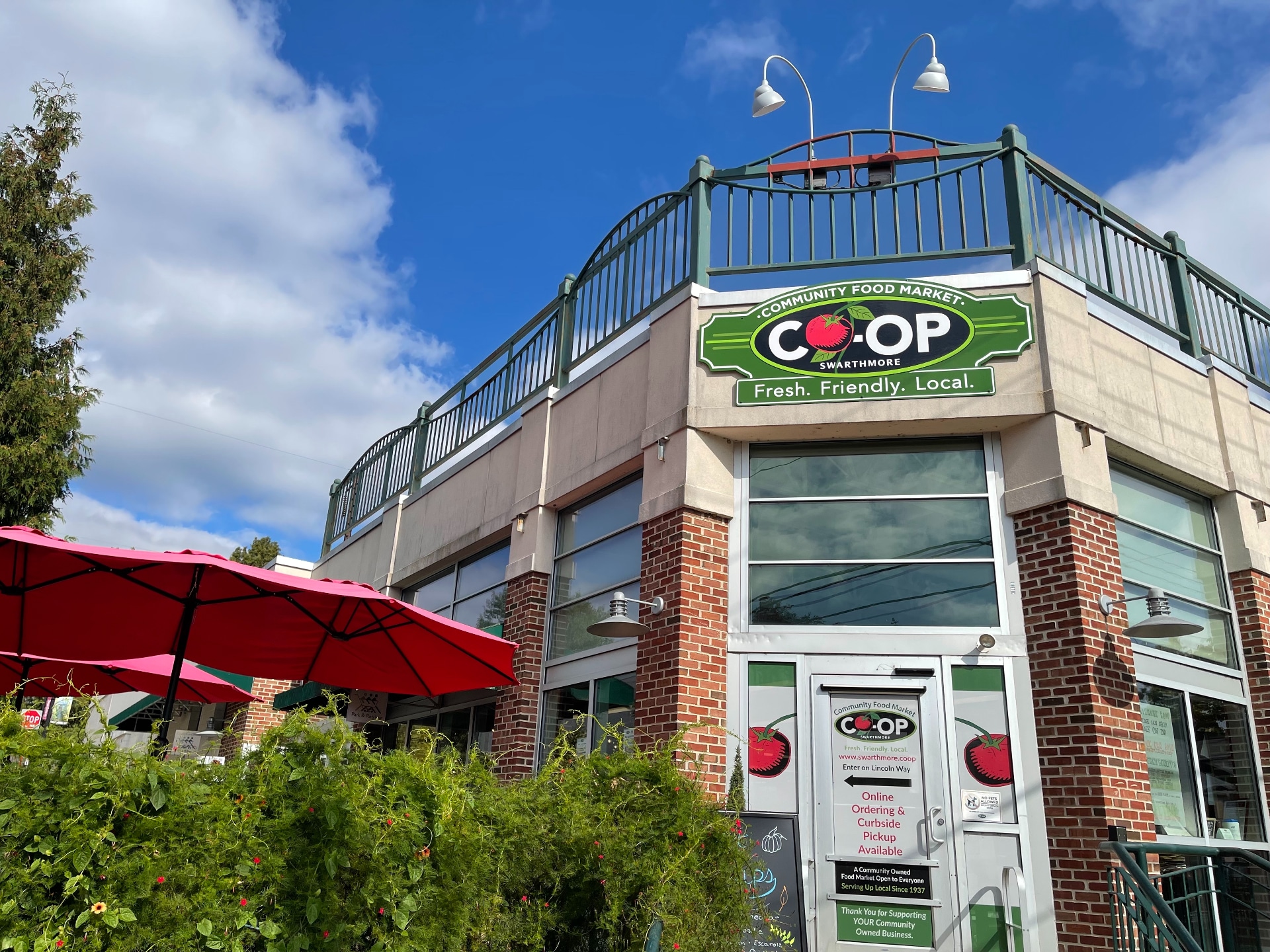 The history of this stalwart co-op stretches all the way back to 1937 (not a typo!), when the Swarthmore Fruit and Vegetable Buying Group started up in the basement of a local family's home. This makes it the third-oldest food cooperative in the country! In the late 1930s, the Swarthmore Co-op moved into a storefront, where it operated until 2004, when a new storefront opened. Supported by over 1,800 members, this bustling market offers high- quality products, including local produce, full-service meat and seafood counters, specialty and grocery products, as well as beer and wine. Home delivery and curbside pick up are offered; head here for membership info. 341 Dartmouth Ave. Swarthmore; (610) 543-9805.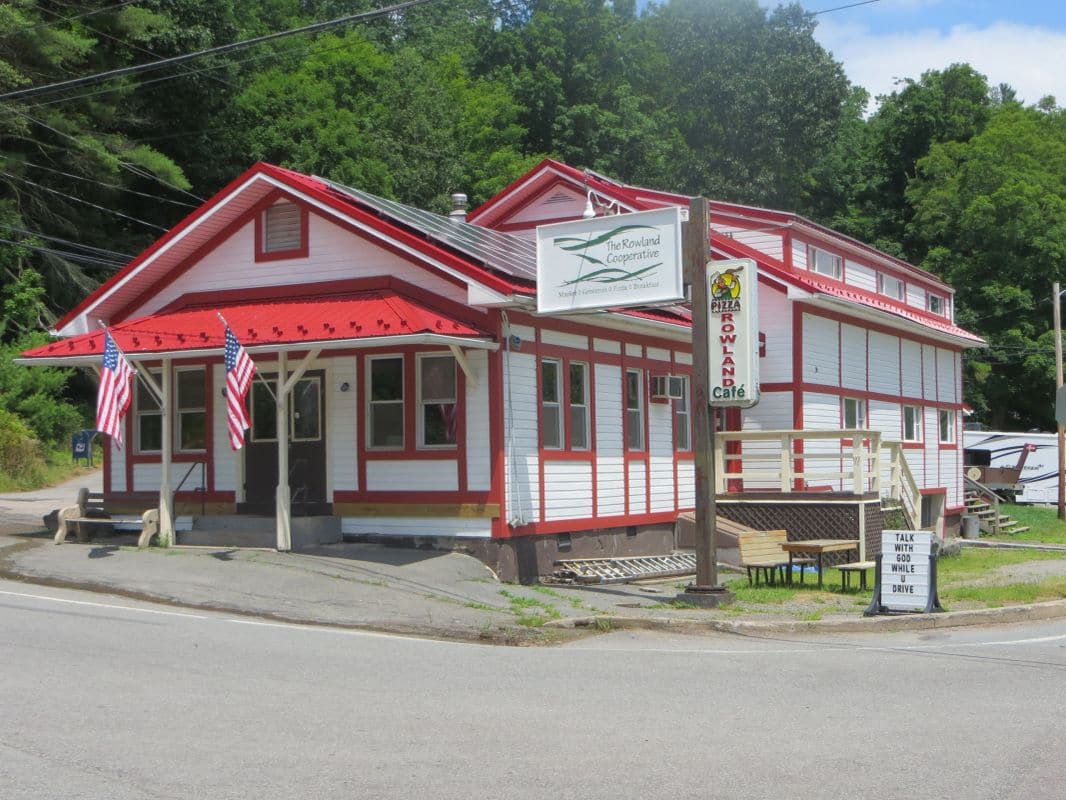 The Rowland Cooperative opened in April of 2020, right in the beginning of the pandemic, as a small market in the historic Rowland Corners General Store. Since then, membership has grown to over 50 households, and the selection has expanded to include produce, dairy, meats, baked goods and more, including bait and tackle for folks fishing in the nearby Lackawaxen River. Plans are the in the works to eventually add breakfast and pizza, as well as a small live music venue. 101 Solversen Rd., Rowland; (570) 685-9500.
The Bethlehem Food Co-op is still in its planning phases, but it's already 1,100 members strong in the shared vision of bringing a new grocery store to downtown Bethlehem that will offer healthy, affordable food. A location on East Broad Street has already been secured, and in July 2021, a $2.9 million grant was announced by Congressman Susan Wild to the City of Bethlehem, on the co-op's behalf. So, things are well underway for this group! Memberships are open! 250 E. Broad St., Bethlehem.
Are you a member of a food co-op? Do you ever shop at them? Let us know your experiences with food co-ops in PA on the PA Eats Facebook page!
South Philly Co-op photos:

Sydney Seifert-Gram for Butterfish Studios

All other photos:

Courtesy of the respective co-ops