For food justice advocate and wellness entrepreneur Jiana Murdic, tackling issues of health and nutrition in Black communities is about systemic racism, and it's also about joy.
"For me, it's always about fun, uplifting, energizing experiences, and oh, by the way, everything we're eating here is healthy. We're dancing and talking kindly to each other," she says. "It's about community and connection, and being more connected to nature and earth."
Rooting that positivity is Murdic's passionate belief that for Black communities, healthy eating is a radical act of resistance, and that the challenges to healthy eating in those communities are baked into the vast inequalities present in America.
"We're inundated with unhealthy foods and predatory marketing our neighborhoods — people don't have a lot of spending money, and it's intentionally set up so that you can have a dollar and fill a bag, but there's nothing healthy there," she says. "You have to be extremely strong to fight that on a regular basis. We shouldn't have to take all these extra steps [to find healthy foods], but us deciding to take that step is a revolutionary act, it's working against a system that's set up for us to not be well."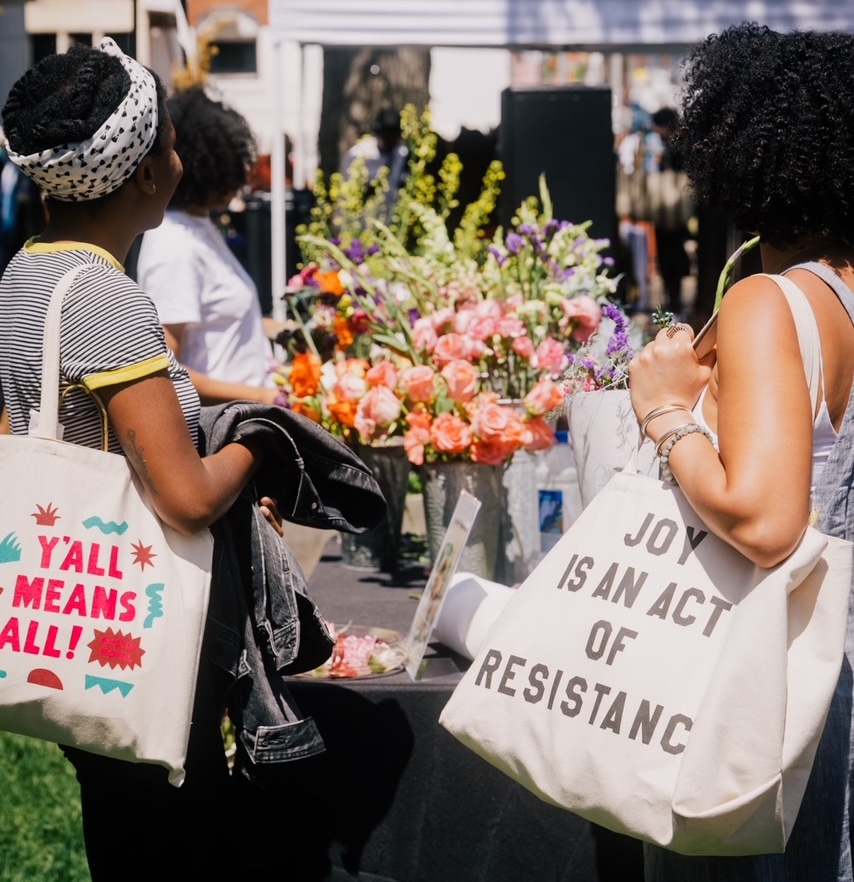 Murdic is the founder of Philadelphia-based Get Fresh Daily, self-described as a "plant-based wellness community for the culture." A lifelong educator, she started the organization in 2017, after years of working as a school teacher and observing the connections between what kids were (or weren't) eating, and their behavior and ability to participate in the classroom.
"Eventually, I stumbled upon the work of food access, and soon I decided to shift careers and dedicate my life and career to getting to the bottom of more access to food to communities of people of color," Murdic says.
Her first job in the field was with The Food Trust, where she began working in 2010. There, she combined her educational background and marketing skills to create a program called H.Y.P.E. (Healthy Youth Positive Energy) to help influence people's eating behaviors and lifestyles. The experience reinforced her theory that, in order to compete with the expert marketing of industrial food corporations, nonprofits and food access organizations needed to reach kids on their level.
"I saw that you need to be reflective of the community you're talking to. As a person of color, some of this [healthy eating] marketing just wasn't resonating," she remembers. "There was space for it to be better. HYPE was a double entendre on healthy lifestyles, about feeling and looking better and being your authentic self."
After a few other jobs in the food access field led to a consultancy with Global Leadership Academy, a charter school in Southwest Philadelphia, where she helped to start a community garden on the campus.
"There, I was really able to see what it's like to talk to parents and staff and really build a community of wellness," Murdic says. "In 2017, I founded Get Fresh Daily so I could be less of a consultant and more of a fully focused organization, and an entrepreneur in my own business space."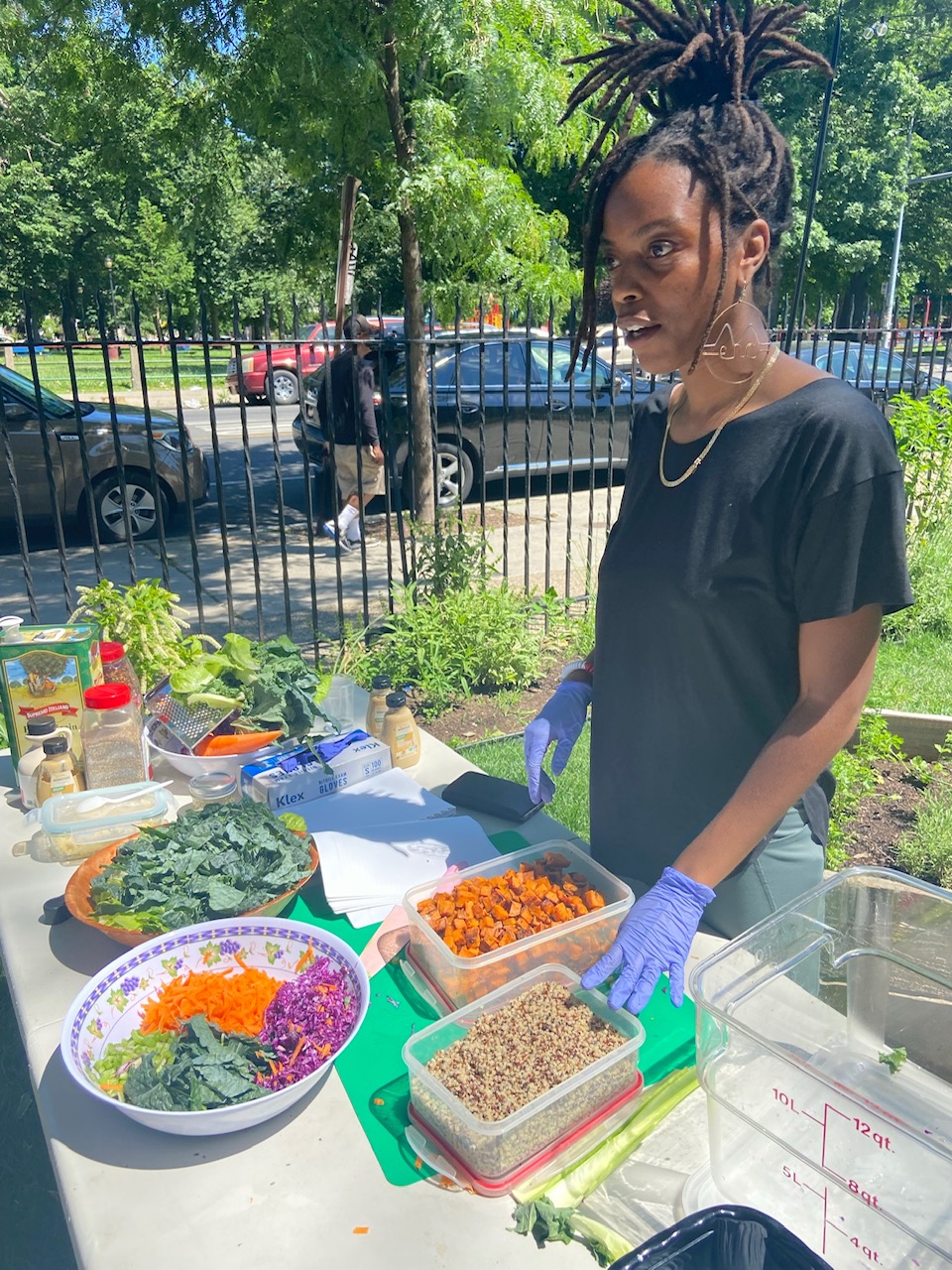 By leveraging connections and relationships she'd built across the city, Murdic began hosting events and gatherings through GFD. Her first even was a screening of the documentary film The Invisible Vegan, which was held at the Perelman Building at the Philadelphia Museum of Art. It was a successful, high-profile event that launched the organization.
"That event really embodied what I wanted to do: build community with other people of color who are plant based and live a healthier lifestyle," she says. "Right now, the highest demographic of people going vegan are Black folks — we need to get on top of our health because we can't count on anyone else to."
From 2017 to 2019, Murdic and GFD were busy growing and reaching new communities through events and camps, but Covid required a rapid pivot to online and virtual outreach. One of the successful components of the organization's virtual programming was weekly Zoom cooking classes, which connected Murdic to the families of the kids she knew from working at schools.
"The online classes provided an incredible opportunity to meet families, like now I'm now in their homes," she says. "It was an aha moment, like this was the key, you can do things with kids all day but you need to reach them at home."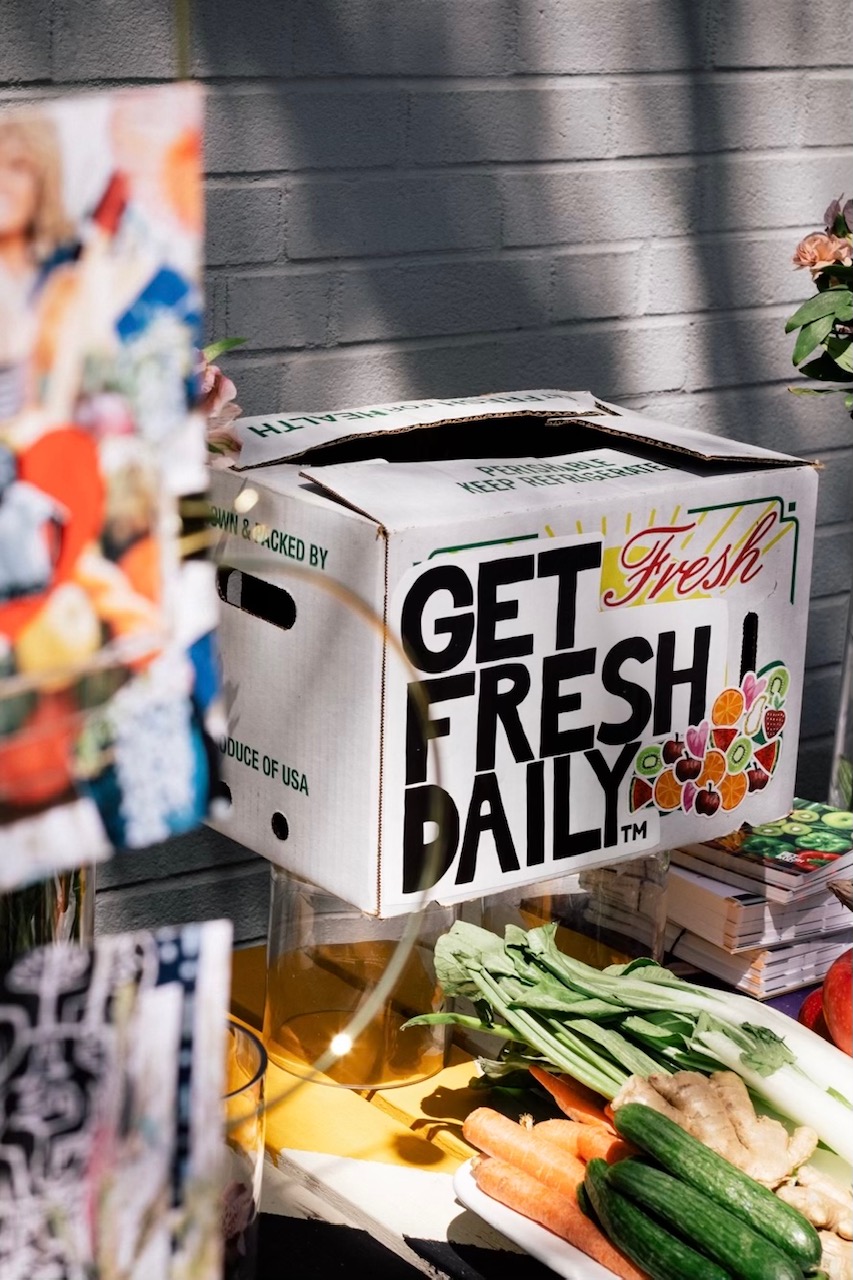 GFD also began doing food distribution to families in West Philadelphia through a program called Freedom Greens + Gardens. In partnership with Philly Foodworks, these produce boxes bring nutrient-dense, locally grown food to people in neighborhoods where it can be hard or impossible to find fresh fruits and vegetables. One of the most important components to the outreach are the plant-based recipes that Murdic includes with each box. Whether the recipes come from chefs she's friends with or online resources, Murdic always takes the time to "decolonize" the recipes so that they're accessible to all.
"A lot of plant-based recipes call for a Vitamix or immersion blender, or ingredients like nutritional yeast and almond milk, and a lot of folks don't have access to those things," she says. "We update the recipes so there's 10 or less ingredients and, if you don't have a whisk, you can just stir something with a fork."
Another major component of GFD's current programming is that it's now fully running the community garden that Murdic started at Global Leadership Academy. This beautiful green space, which is right across the street from the busy Malcom X Park, is open on evenings and weekends to the community and provides a peaceful, lush gathering place.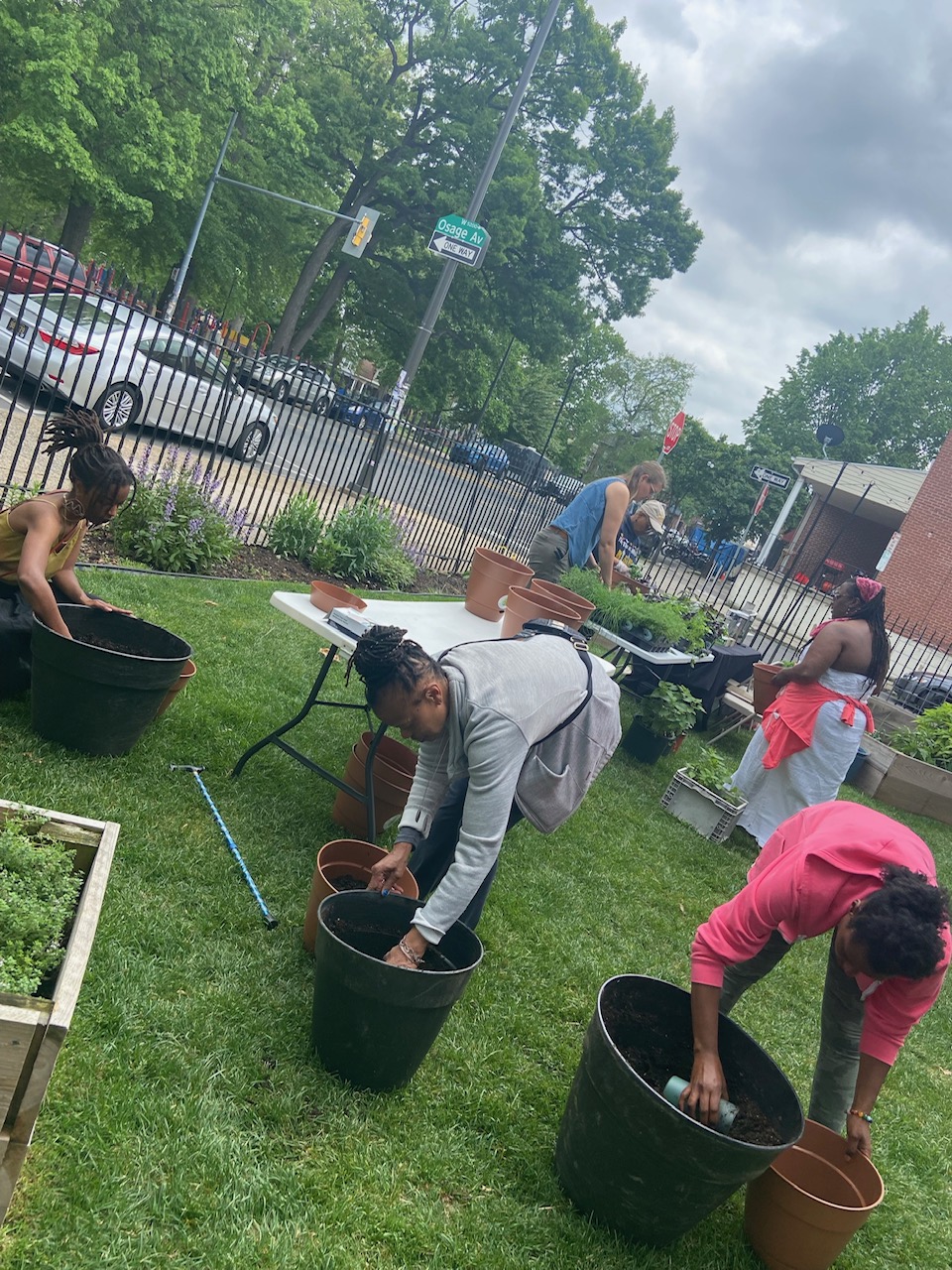 It opened on Juneteenth in 2021 with a big community barbecue that featured plant-based foods, like black bean burgers, vegan baked beans and hibiscus tea.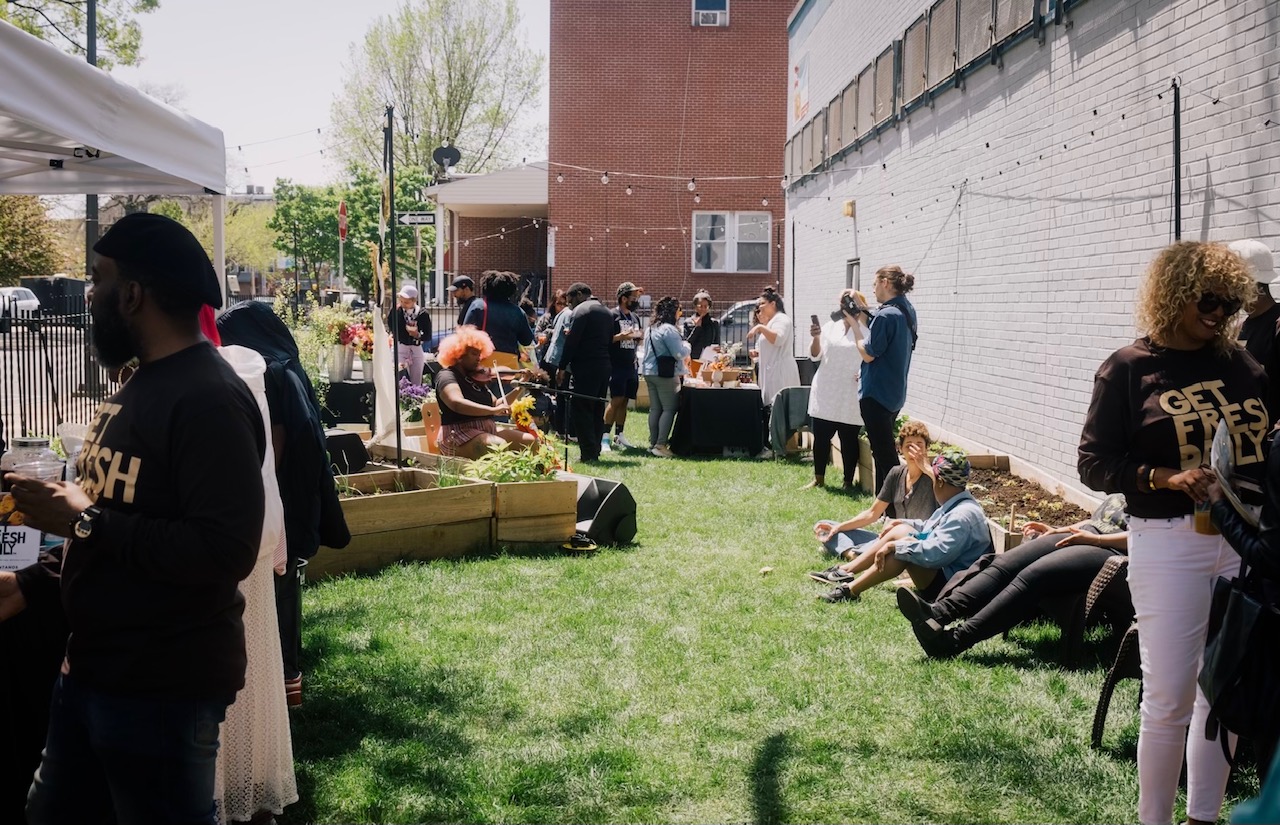 "With my background in marketing, this is an elaborate marketing campaign selling thriving lifestyle and joyfulness," she says. "It's connecting with people who have been resonating with plant-based diets. I want people to have a positive experience and come back, then we can go deeper and deeper into holistic wellness."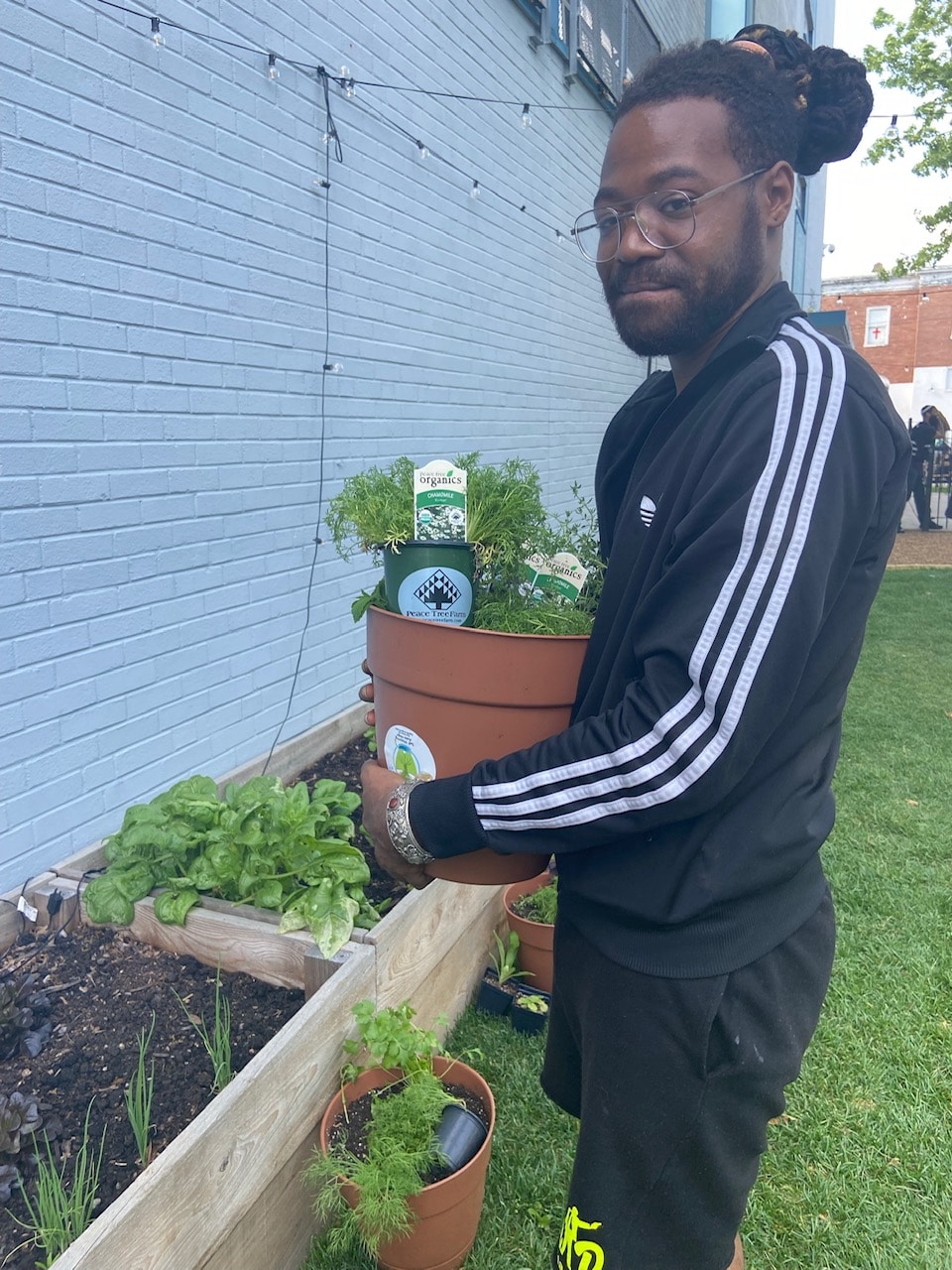 Murdic is also quick to say that GFD's garden is an inclusive space.
"GFD is definitely very intentionally centered on the Black community but I'm always saying all are welcome, because I really mean it," she says. "Our culture is so infectious, it's for everyone."
For more on Get Fresh Daily, visit its website, check out its events calendar and follow along on Instagram! Find the Freedom Greens + Garden space at 5200 Pine St. in Philadelphia.