Without juniper berries, there's no gin. Brandywine Branch Distillers knows this, but the distillery is out to break a few barriers by letting juniper take the backseat in a new take on gin that produces some wild and delicious results.
All of Brandywine's New American gins are crafted at its distillery in Elverson, Pa. Grains are brought into the 19th-century stone barn where everything is fermented and distilled in-house — something not every distillery does. Looking to differentiate themselves further, the distillery decided on a philosophy that the botanicals that grow together, go together.
With that in mind, Brandywine crafts a series of four gins, or what its team refers to as "expressions," designed to take people through a journey of the seasons. Each one demonstrates just how different gins can be, just like the seasons. The distillery also crafts a fifth gin, a one-of-a-kind fiery jalapeno infused spirit.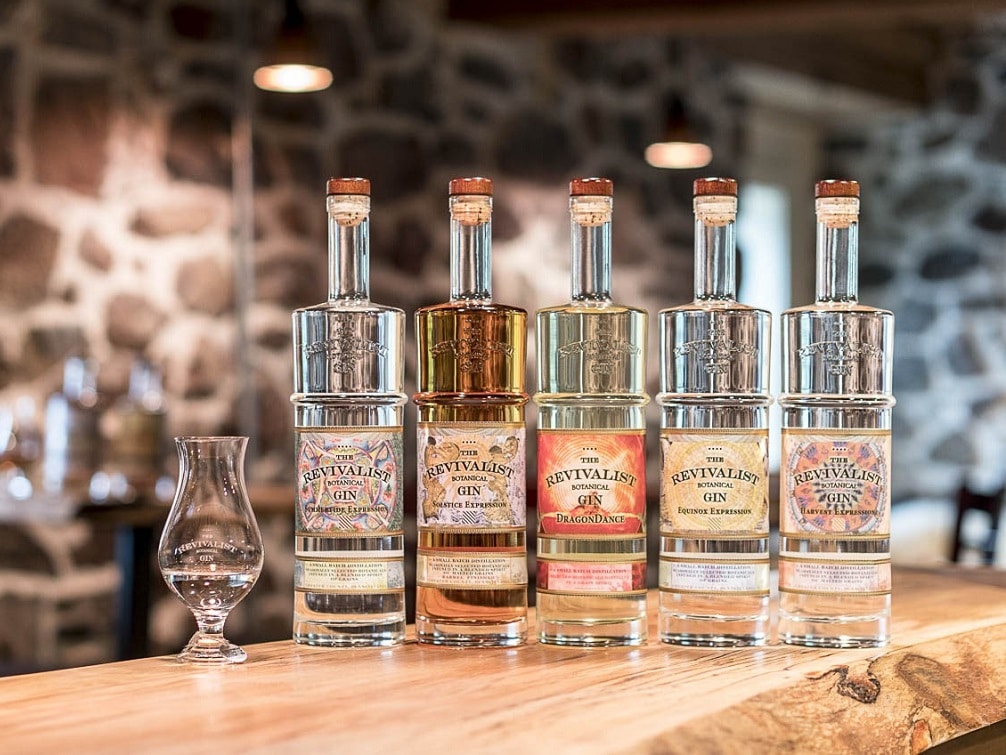 Across all five expressions, juniper, coriander and angelica are the consistently present botanicals. Then, things gets creative. Each expression has anywhere from 13 to 20 different botanicals than the next, and each one has a unique flavor profile.
During the distilling process, the distillery isolates a bag of juniper berries in what is essentially a giant tea bag. In another "tea bag," they layer a variety of botanicals so that no one flavor overpowers the other.
We sat down with Scott Avellino, vice president of sales and marketing at Brandywine Branch Distillers, to talk about the flavor profiles of each of the expressions. He also offered some tips on what cocktails you should be making with the different gins.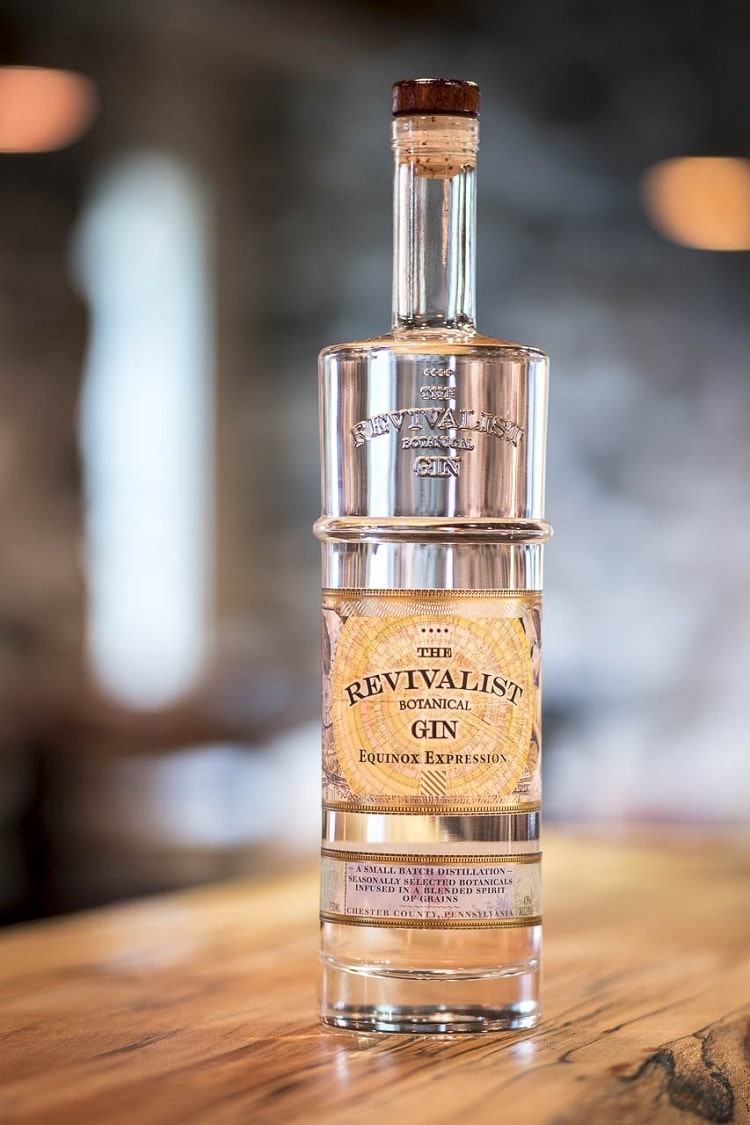 Who doesn't love spring? It's just starting to get warm out, the grass is growing, there's green on the trees and it's time to break out some Equinox gin. Equinox is a clean, bright gin with flavors of lemon, chamomile, hisop and mint. It's light, grassy and just a little bit citrusy.
Scott's recommended cocktail: You can't go wrong with a classic gin martini. But, if you want something a bit more lively, he recommends making a cocktail with Equinox, plus chamomile iced tea, lemon and simple syrup.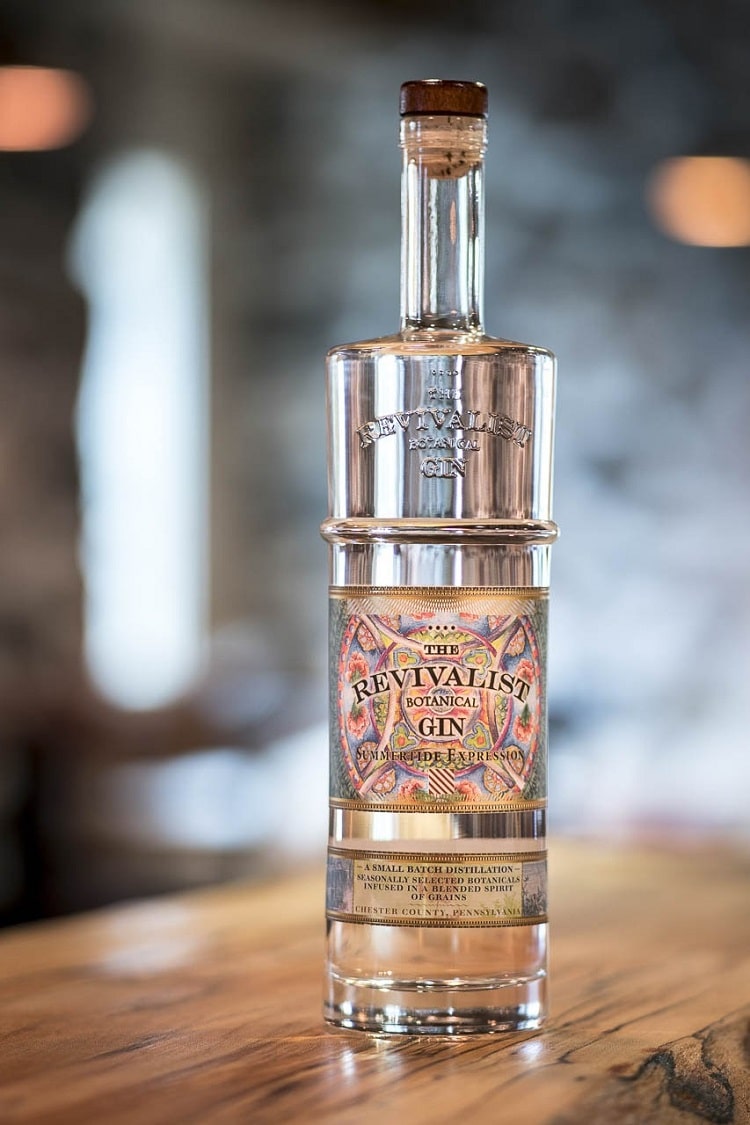 Gin might just be the official spirit of summer. All the botanicals are in full bloom, the grass is a deep green and the trees and flowers have blossomed. That's when you'll want to grab a bottle of Summertide, a slightly sweeter and refreshing gin. With each sip, the essence of rose petal, jasmine, honeysuckle and lime come through. It has a touch of anise on the finish, which rounds it out perfectly.
Scott's recommended cocktail: You'll want to use Summertide to mix up the most iconic of gin drinks: the gin and tonic. This expression can also be used to make the best cosmo you've ever had!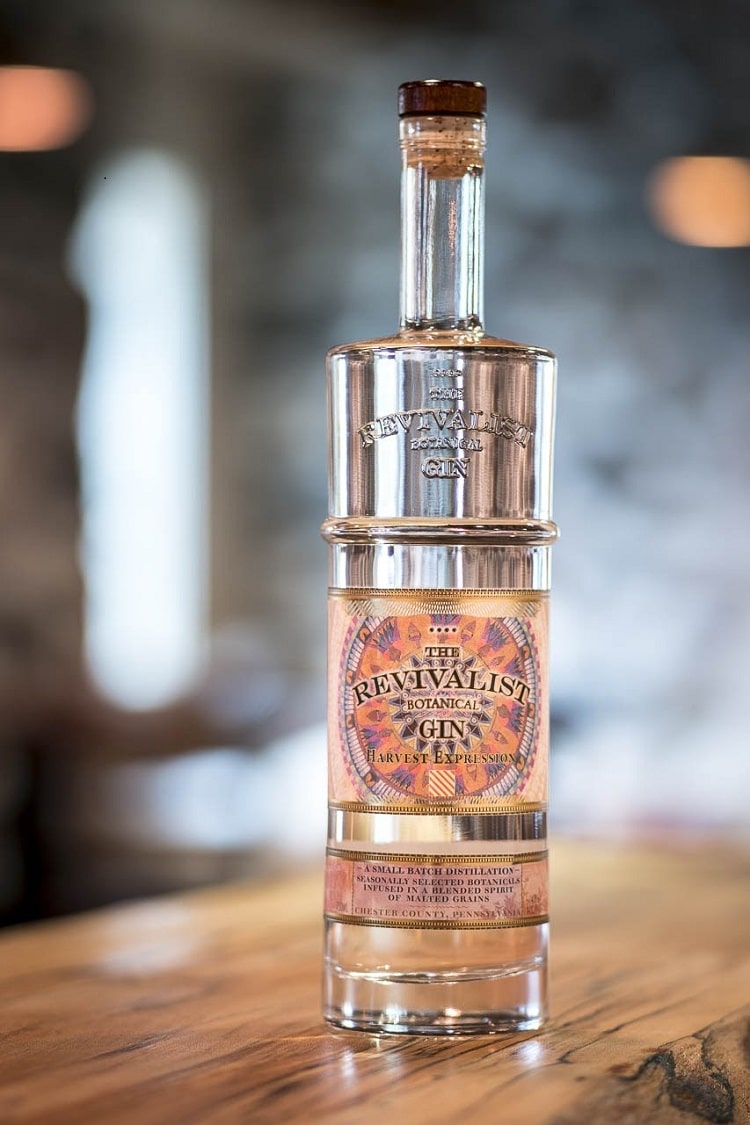 In autumn, there's a chill in the air and the leaves are starting to turn. That's when you'll want to look for Harvest, which features botanicals like cinnamon, nutmeg, clove and fennel. It's basically fall in a bottle! Scott says this fun spirit is his go-to gin for people who don't drink gin.
Scott's recommended cocktail: The negroni, where the bitter Campari plays beautifully off the warm and comforting botanicals in Harvest.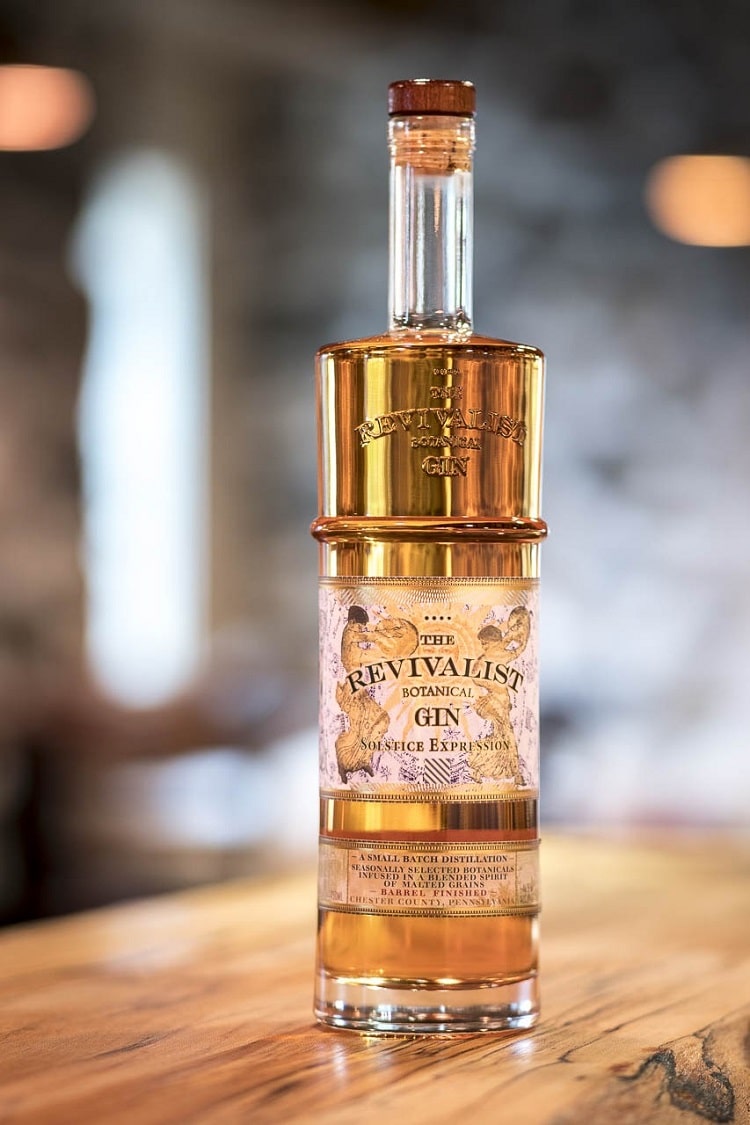 Winter time calls for hearty libations that warm the belly. That's where the Bordeaux barrel-rested Solstice comes into play. For this gin, Brandywine alters the base spirit with a mixture of raw red wheat and malted barley, making for a more complex spirit. Then, botanicals like dried cherry, anise, ginger and orange peel are added. Solstice is rested in a Bordeaux cask for around 30 days, which gives it a brownish-rose color and a hint of woodiness from the barrel. This unique gin is lauded by spirits critics and was just named one of the top 100 spirits of 2017 by Wine Enthusiast.
Scott's recommended cocktail: This gin was meant for sipping, but it also works very well as a whiskey stand-in for an old fashioned.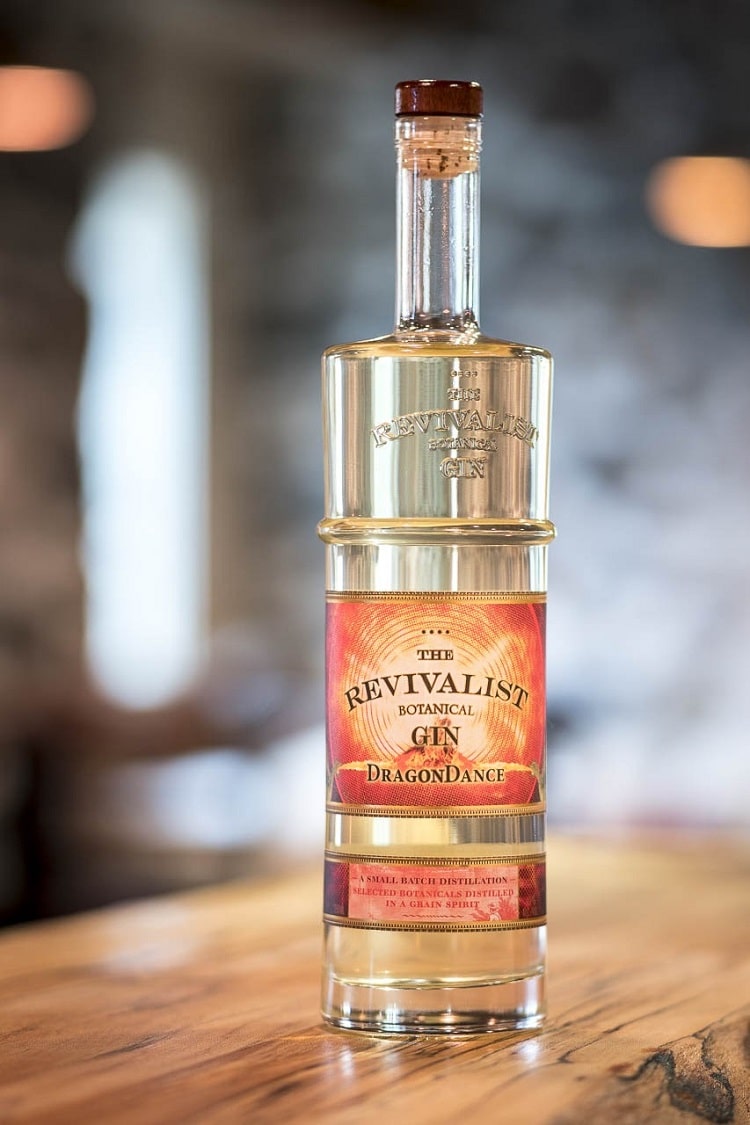 For the only jalapeno-infused gin in the country, look no further than DragonDance. The base spirit is bright and grassy, similar to Equinox. The essence of jalapeno comes through on the nose, and the vegetal flavor — as well as a heady dose of heat — emerges, sip after sip. Its spiciness is present but subtle; you don't have to be a "chili head" to enjoy drinking DragonDance.
Scott's recommended cocktail: If you like your bloody mary spicy, this gin will take it to a new level. Scott also recommends making a Spanish gimlet with Aperol, simple syrup, lime and cucumber juice for a balanced, spicy and refreshing cocktail.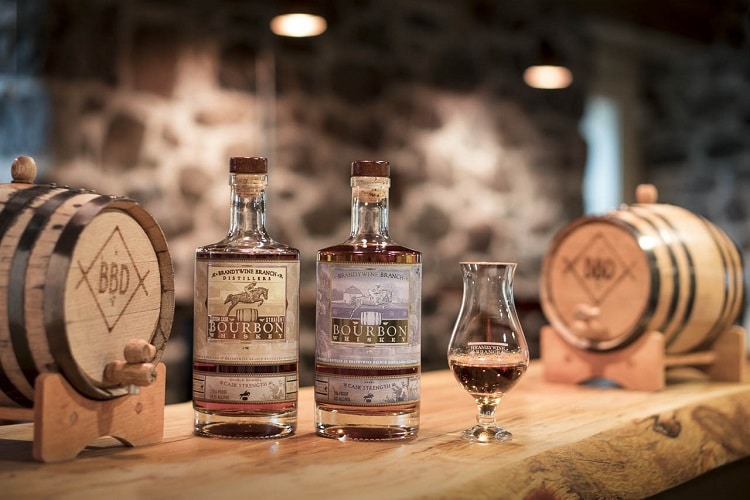 While Brandywine's focus is on gin, it also crafts two excellent bourbons, the soft and approachable Brandywine Branch Bourbon and the exclusive Custom Cask Bourbon. The latter is only available at the distillery, and once it sells out, it's gone.
Brandywine Branch Distillers gins are available in select PLCB stores, except Harvest and Solstice. For those, you'll need to get yourself to the distillery, which is definitely worth a visit for a tour and to sample chef Natasha Yruel's menu of delicious, farm-to-table dishes in the cozy on-site bistro. Pair your meal with a cocktail, or a flight of Brandywine's incredible gins, and see for yourself how its distillers have elevated a simple spirit to new heights.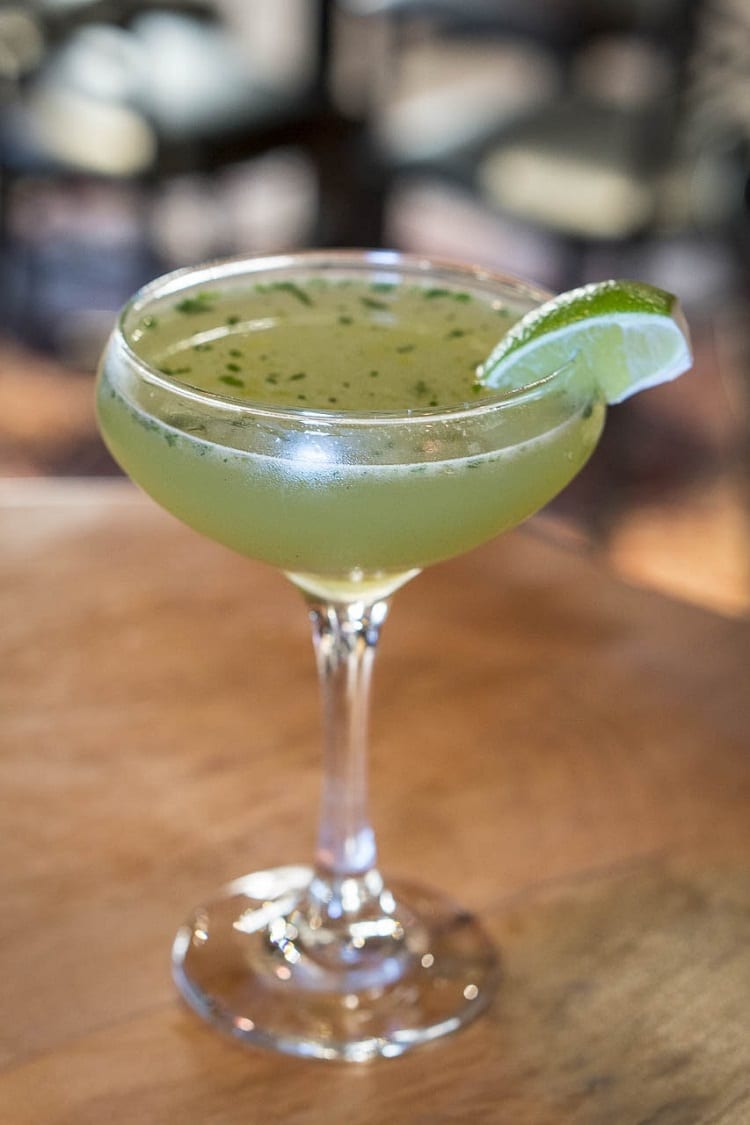 Find Brandywine Branch Distillers at 50 Warwick Rd. in Elverson; phone: (610) 901-3668.