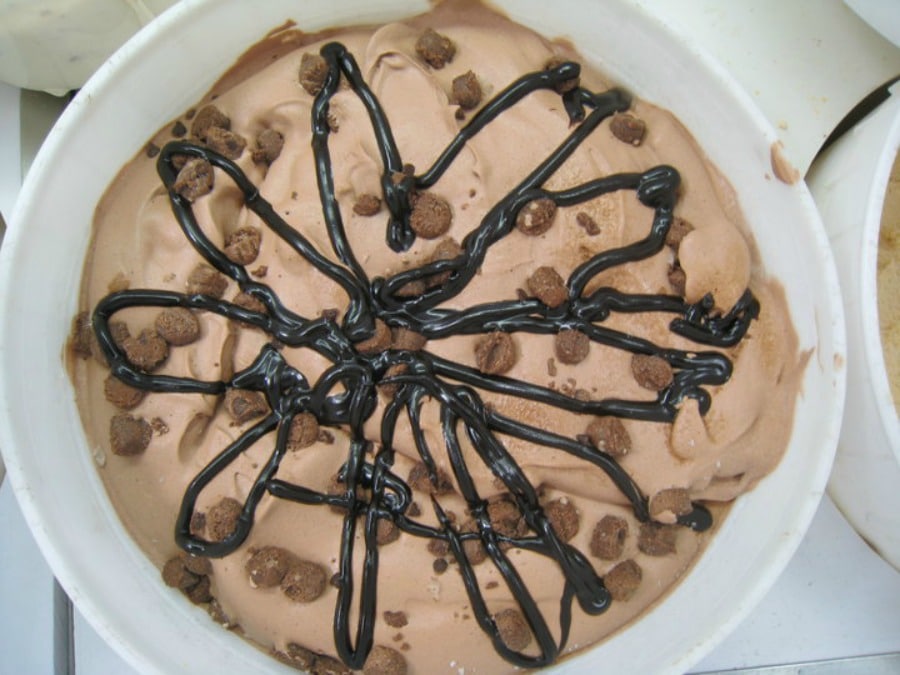 Smooth and creamy homemade ice cream isn't hard to find in the Lehigh Valley, but these five shops have it down to a science. Check out the freshest ice cream at these local parlors the next time you're craving a cool treat.
Nazareth residents have probably heard of Emily's Ice Cream at one point or another. This parlor has been around since the late 1980s and serves up homemade ice cream and customized ice cream cakes. Over 24 flavors are made right at the parlor, including vegan and sugar-free options. Whether you're in the mood for classic vanilla or mint chocolate chip or something different like Leprechaun Crunch, Emily's is the best place for a treat. We've heard the banana boat item is a must-try! Sit inside to take a break from the heat or enjoy Emily's outside tables and people watch on Main Street. 100 S. Main St., Nazareth; (610) 759-4682.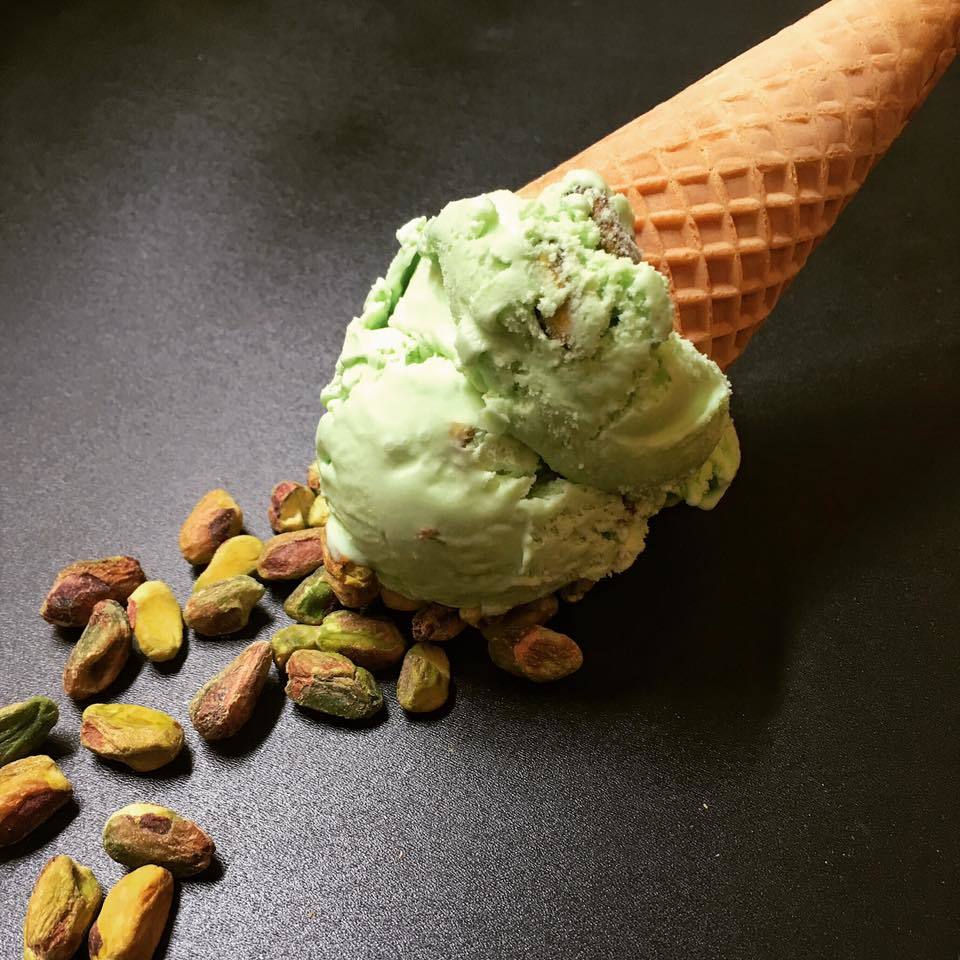 Enjoy a colorful outside seating area at Bank Street Creamery in Easton while you snack on some delectable desserts, including handcrafted premium ice cream or an awesome gelato treat! Top your ice cream or gelato with some gummy worms, cookie dough bites, caramel drizzle and much more. You can even order a mini scoop size if you just want a few bites! Bank Street also offers vegan flavors made with coconut cream. Right now you can try mango, black currant and chocolate, but stay on the lookout for more to come. 15 S. Bank St., Easton; (610) 252-5544.
When you're in the mood for soft ice cream, Dinky's is the place to go. There are over 24 flavors to choose from so you won't leave empty-handed, and if you're hungry for more savory treats, Dinky's has some scrumptious grub, too. Choose from a hot dog, a chili cheese or bacon cheeseburger, homemade chili, mozzarella sticks, pierogies and more! While you wait for your food, enjoy your ice cream inside the parlor with its black-and-white checkered floors, red bar stools and chairs. It's a perfectly quaint space that offers welcoming service and tasty treats. If you don't make it to the parlor, chances are you'll still see Dinky's booth set up at a festival, farmers' market or local charity event. 103 Broadway, Bangor; (610) 588-1131.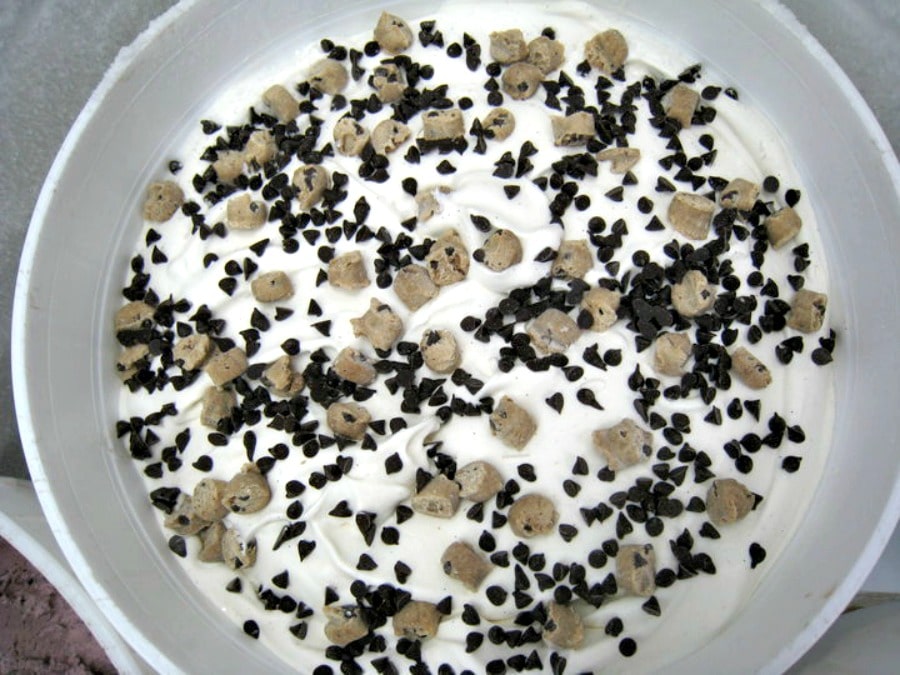 The ice cream makers at this Bethlehem parlor have taken their skills from school, travels and family recipes to bring you the best dessert out there. Customers will find specialized ice cream, yogurt and sorbets unlike any other at this location. For example, try the mint chocolate chip ice cream made with pure mint extract and high-quality mint chocolate truffles, or some salty caramel or dark chocolate and saffron almond ice cream. Nuts About Ice Cream thinks outside the box when it comes to flavors and uses only the highest-quality ingredients. Try the cherry vanilla ice cream made using dark Bordeaux cherries and pure Madagascar vanilla. We bet your mouth is watering already! Checkered floors, wooden tables and silver and red chairs emit a classic, old-fashioned diner feel just right for a scoop of ice cream. 1124 Linden St., Bethlehem; (610) 861-7733
Come over to Easton and visit a truly unique establishment. For over 20 years, Faouzi's has been a town staple, serving hard and soft-serve ice cream and homemade Italian ice. But this specialty ice cream house offers more than just delicious frozen treats—it prepares and caters Lebanese food available by phone order, such as hummus, garlic sauce and tabbouleh, a vegetarian dish. If you're swinging by for a scoop, try a freshly made pita wrap or fried delicacy. With over 50 flavors to choose from, you'll have to visit Faouzi's more than once. Try the cinnamon, black licorice, bubble gum or even pear ice cream! Make your own sundae with all your favorite toppings or go for a milkshake. Whatever you choose, Faouzi's Talk of the Town has you covered. 1019 Northampton St., Easton, (610) 438-5830
Photos, top to bottom:

Nuts About Ice Cream, Bank Street Creamery, Nuts About Ice Cream

Feature photo:

Bank Street Creamery