Mike LaRosa, co-owner and head brewer at New Trail Brewing Co., has been making beer before he could even legally drink alcohol — he learned to homebrew with his dad when he was just 17 years old! And though he didn't necessarily intend to pursue a professional career in brewing (he studied environmental sciences, business and sociology at Albright College in Reading, PA), when it came time to find a job, LaRosa started ringing up local breweries. That was back in 2010, and he landed an internship at Rock Bottom Brewing in King of Prussia and was promoted to assistant brewer within just a few months.
In the years between then and 2018, when New Trail Brewing Co. opened, LaRosa racked up serious brewing experience at well-known Pennsylvania breweries, such as Saucony Brewing Co., Manayunk Brewing Co. and Tired Hands Brewing Co. In fact, it was because of all this experience that, after working as a consultant with the original founders of New Trail, LaRosa was asked to come aboard as a co-owner of the outdoorsy Williamsport-based company.
We were able to chat with LaRosa about his career, starting New Trail, and some of the ways that the brewery is fulfilling its mission to support organizations that are protecting local natural resources.
PA Eats: During your career as a brewer, did you always assume that you'd open your own brewery eventually?
Mike LaRosa: Yes, from the time I started brewing, opening a brewery was always my goal. My dad owned a hardscaping business for almost my entire life, so owning a business didn't necessarily scare me. I left Tired Hands to start a brewery consulting company, and I thought it would be a stop gap while I worked on generating capital and buzz toward building my own brewery.
How did you get connected with New Trail Brewing?
New Trail was one of my first clients, and my now-partners were restaurateurs from North Central PA who hired me to come up and build their brewery and help envision the business plan and ethos. It was called Williamsport Brewing at the time.

By the time our work together ended, they offered me equity. It was a no-brainer for me! They had 20+ years of experience in opening businesses, specifically in food-and-beverage. To me, it felt like I'd found a home with people who knew more about the business side of stuff. I knew the brewing side really well, but my partners provided me with understanding finances and day-to-day management.

What was the vision for New Trail? How did you and your partners set out to differentiate yourselves from the numerous other breweries in PA?
During our first year of operation, the goal was to create really great beer that can be enjoyed by everyone doing their favorite activity, whether that's kayaking, hiking or biking. I was in the scouting program my entire life, rock climbing is one of my passions, and the other partners mountain bike, hike, ski — the ethos comes from the four of us founders being avid outdoorsmen. Williamsport is a town of about 30,000 people and we're smack dab in the middle of some of the best hiking, fly fishing and kayaking in the area, and we have a good deal of eco-tourism.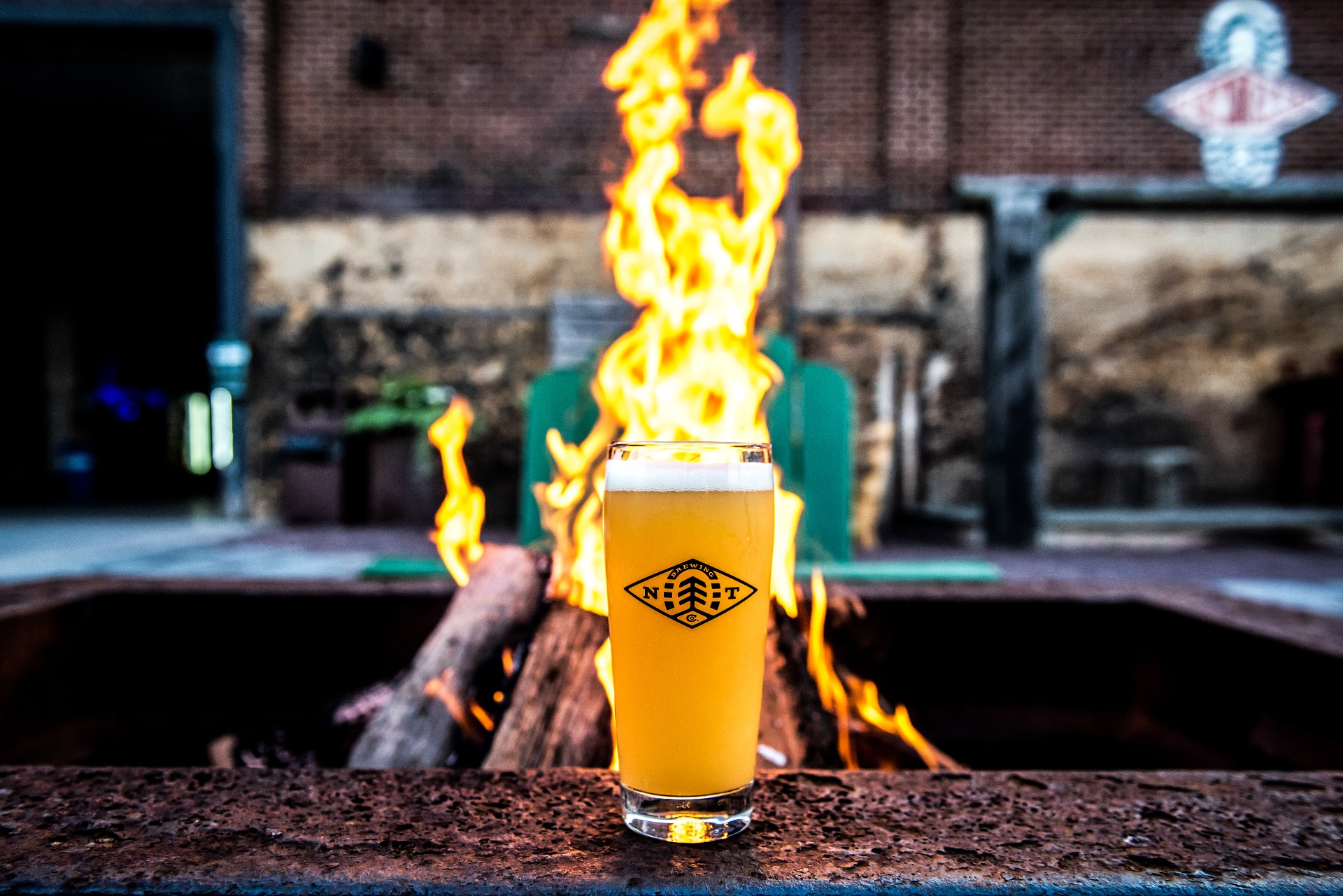 When the company started, our earliest business model was a bit more traditional. We wanted to have a pilsner, amber ale, American IPA, Belgian beer, and every once in awhile a hazy IPA. As the business grew, so did the boom of hazy IPAs, so we shifted and focused much more on getting our people what they wanted with our Broken Heels IPA. Hazy IPAs are one of the fastest-growing categories in beer, and has been for awhile. 
Can you tell us a bit more about the brewery space?
We operate on both a 15-barrel brewhouse and a 60-barrel brewhouse, they're all in one location. The bigger one is for our flagship beers, and the smaller one is for seasonal and special releases. The goal with the bigger brewhouse is to make the same beers the same way every time, and improve efficiency. At the littler one, we get to have fun and don't necessarily have to follow the same rules. We get to try different processes that I wouldn't get to try in the larger brew house.

What can people expect when they visit your tasting room?
Our tasting room is located at our brewery, and we're open Wednesday through Sunday. You'll find 12 beers on draft, a mix of Pennsylvania wines and cocktails, and always a food truck on site. We're right next to the river. The area is pretty industrial, as Williamsport used to be the lumber capital of the world. We're in an old brick building with high vaulted ceilings and iron beams. It's a community space that's pretty relaxed.
Even though you've been brewing for awhile, are there still ways to learn new things?
I learn every day, still! I've gotten to learn about the different aspects of growing a business, like managing people, or 'cat wrangling' as I call it, implementing new processes and finding ways to be more efficient. I've made a lot of friends who are doing really cool stuff, and we share info with each other. My job is more management now, but I'm still heavily involved in the brewing process. The way we make beer is derived from when I was a bit more boots-on-the-ground.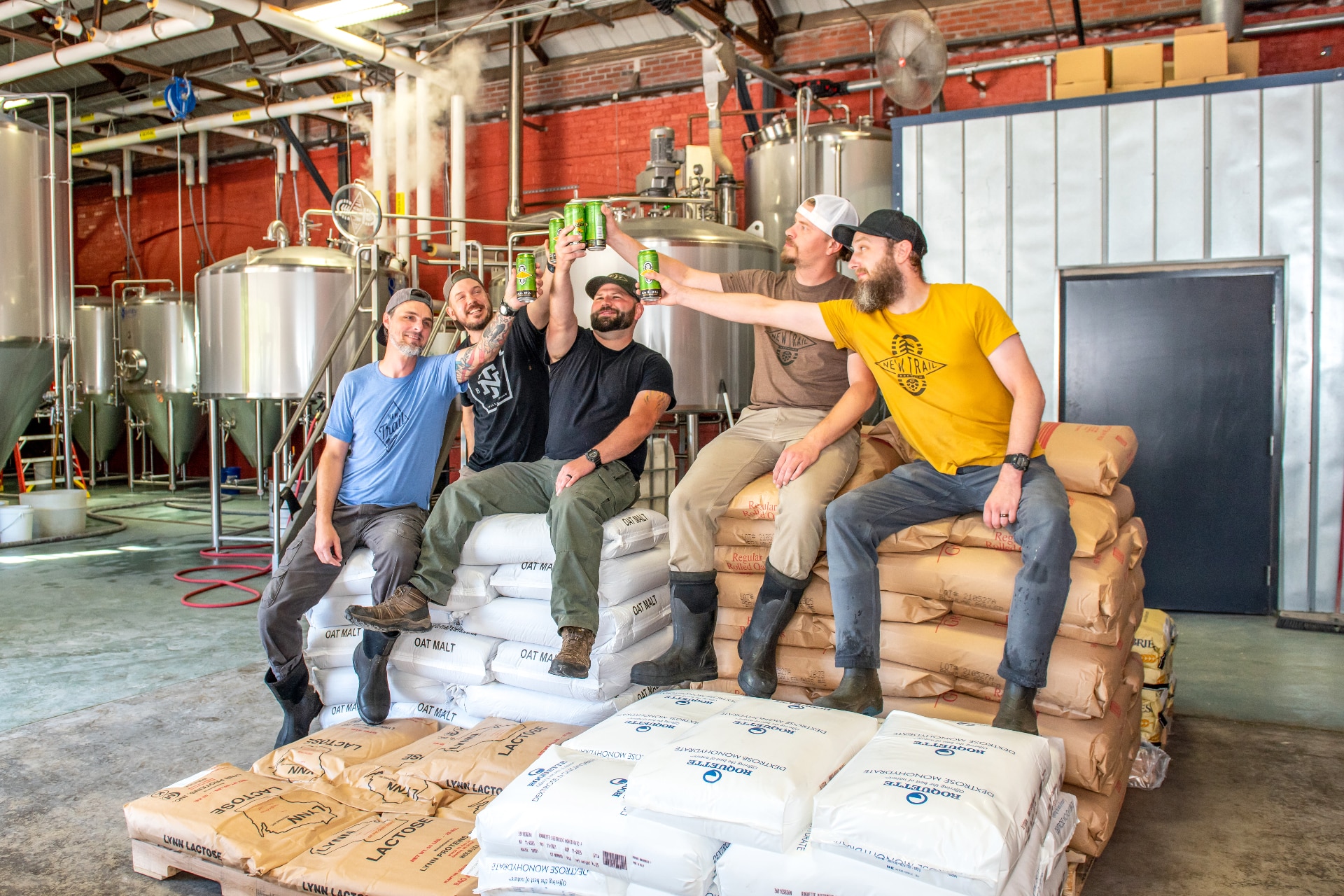 New Trail supports organizations that are involved with ecology and natural resource management. Can you share more about that?
One of the larger initiatives we're working on is with Replenish, our modern West Coast IPA. It has all of the aroma you want from an East Coast style, backed up with malty characteristics and light-to-moderate bitterness. We're donating a dollar from every case sold to replenish native trees in Pennsylvania, and as this initiative grows, we're extending that into the other states we're distributing to, like New Jersey and Maryland.

In Pennsylvania, the money is going to the PA Parks and Forests Foundation. We've worked with them for a few years now, brewing 1 or 2 beers a year as part of our PA State Parks beer series; basically, we brew a beer for a specific state park and donate a dollar from every case sold to that park or a specific project at that park. One of the ones that comes to mind is Presque Isle State Park in Erie, PA. They needed money to work towards rebuilding some sand dunes for a native bird species that resides in that area.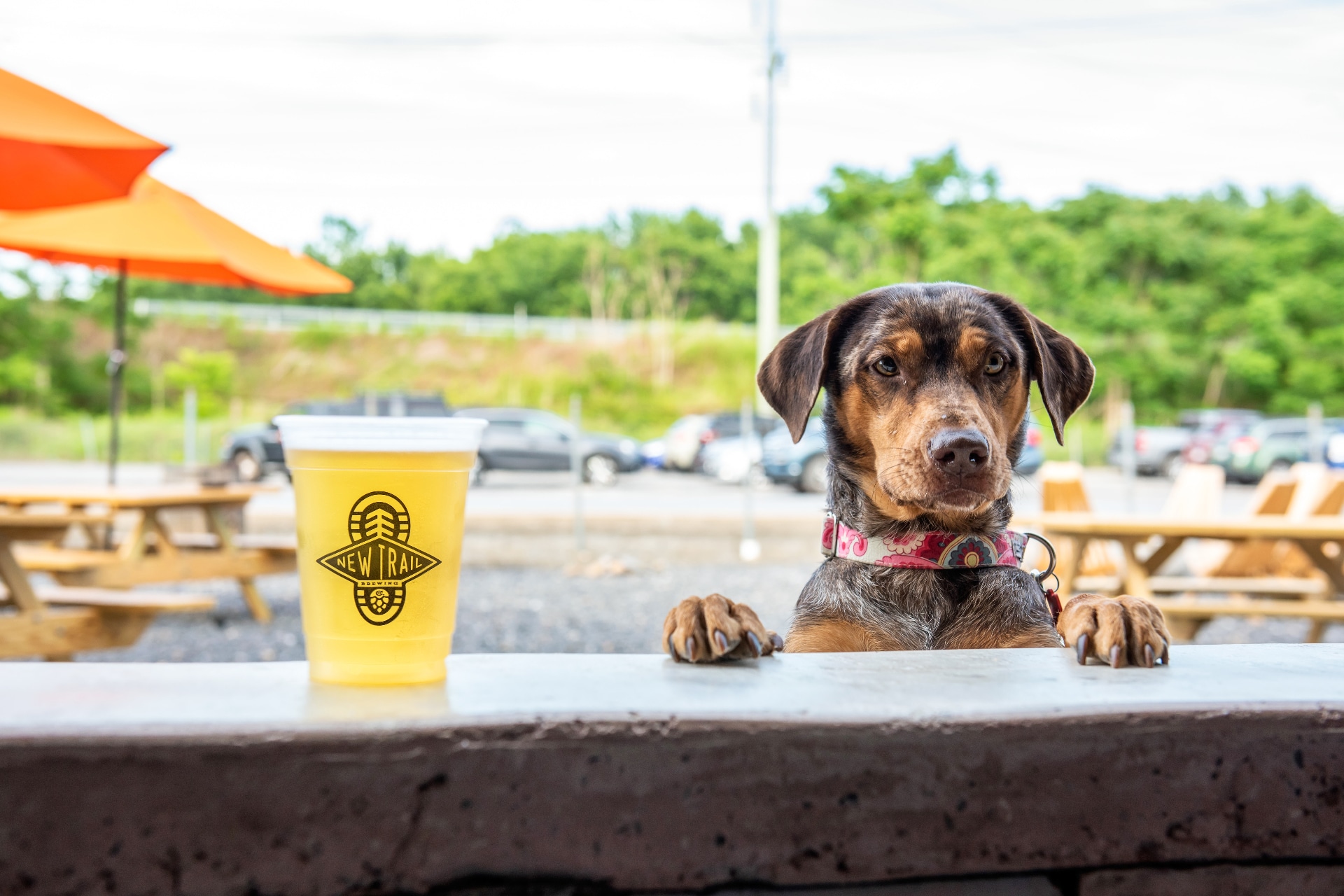 For more info on New Trail Brewing Co., visit its website and follow along on Facebook and Instagram.
Find New Trail Brewing at 240 Arch St., Building 18 in Williamsport, PA; phone: (570) 980-9295.
This series is made possible by support from the Pennsylvania Malt and Brewed Beverage Industry Promotion Board and grant funding from the Pennsylvania Liquor Control Board.
Photos:

New Trail Brewing Co.