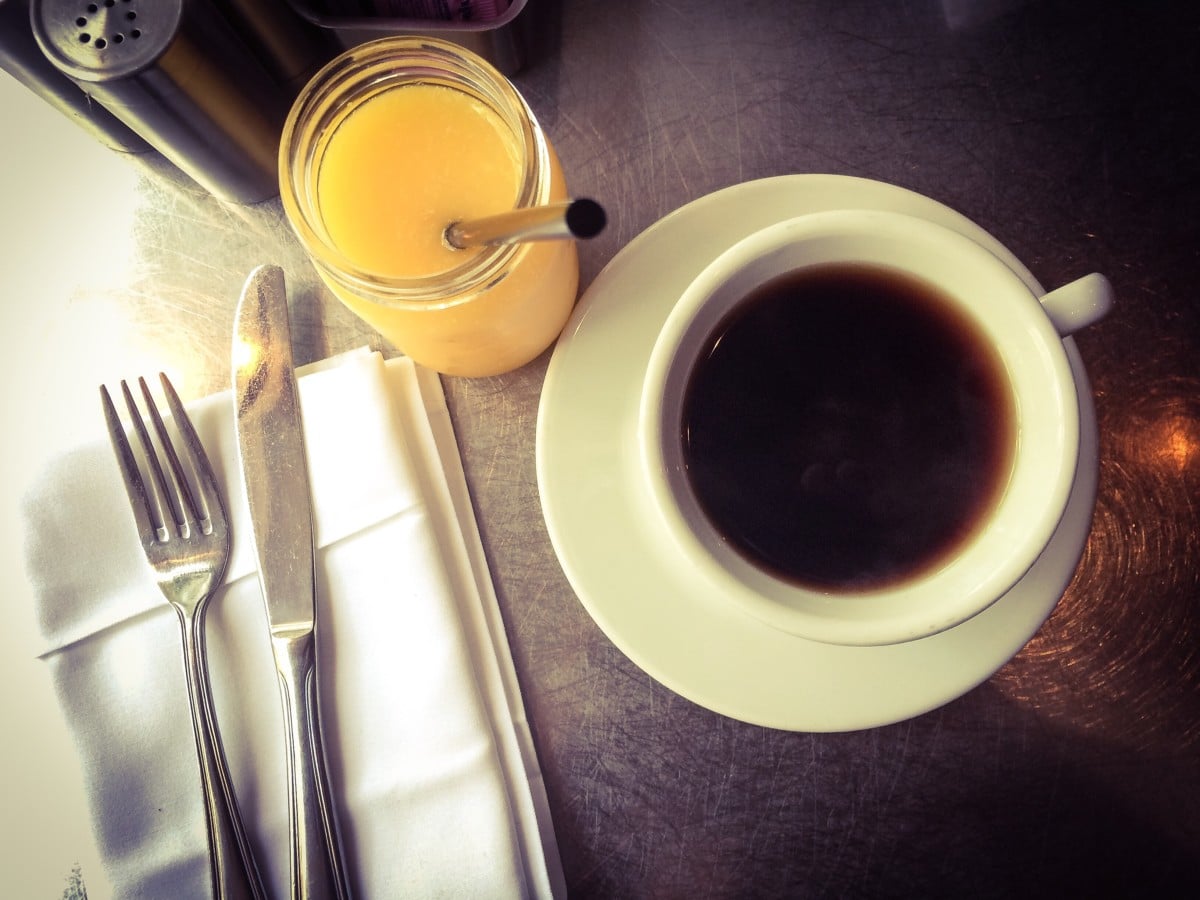 New Year's Eve plans are always top-of-mind this time of year. But what about your plans for New Year's Day? Let us help you curate the perfect start to 2018, whether it be a healthful brunch or an over-the-top hangover cure and "hair of the dog."
Check out our New Year's Day brunch roundup to plan the first day of your New Year:
With so many liquid menu items to choose from, take your pick of mimoas, manmosas, bloody marys, plus six special craft drafts and an extensive bottle list. Lucky's in-house hangover-curers (a.k.a. bartenders) will help you get through the first day of 2018 – because we all know the first day can be the hardest. Pair your beverage with a full brunch menu from 11 a.m.–2 p.m. 4421 Main St., Philadelphia; (215) 509-6005
To kick off the new year, Heritage is hosting a "Healthy vs. Hangover" brunch menu from 11 a.m.–8 p.m. The Healthy Menu will feature yogurt, blackberries and toasted oats, a salmon plate, quiche, vegetarian hash and a cabbage Caesar salad. The Hangover Menu will have green chili with chicken, a gooey croque madame, hearty red flannel hash, lobster bisque and biscuits and gravy. The TVs will have the game on, and due to the potential for hangover-induced headaches, there will be no live music. You're welcome! 914 N. 2nd St., Philadelphia; (215) 627-7500
On New Year's Day, "bite the hair of the dog" with Suburban's first-annual Pajama Brunch from 10 a.m.–3 p.m. Choose dishes from the brunch menu, plus specials. Add in all you can drink bloody marys and mimosas for an additional $14. Guests are encouraged to arrive in their pajamas (sounds pretty good, right?). Suburban will be closed for dinner. 570 Wellington Sq., Exton; (610) 458-2337

Join Garces Events for its annual Broad Street Bash at 11 a.m. and get a bird's-eye view as the Mummers strut by! Tickets include food and drinks (read: bloody marys), exclusive access to The Kimmel Center's balcony overlooking Broad Street, and easy access to the daylong family-friendly activities hosted at The Kimmel Center. Enjoy brunch classics such as assorted pastries, muffins and danishes, fresh fruit and quiche, and Garces' favorites like Village Burgers, crispy fries, pizza and a dessert station featuring assorted cookies, cupcakes, tarts and brownies. After 3:30 p.m., the balcony will be open to the public with a cash bar available. Ticket prices: adults $80; designated-driver $50; and kids 12-and-under $25. 1500 Walnut St., Philadelphia; (215) 790-5800
Make your New Year's resolution for more pajamas, pups and partying! And White Dog Cafe is here to help with its 30th annual New Year's Day brunch. All three White Dog Cafe locations have partnered with Bucks County-based Justin Jean Pajamas to help raise funds for Alpha Bravo Canine, which provides trained service dogs to U.S military veterans suffering from Post-Traumatic Stress Disorder (PTSD), traumatic brain injury and other combat-related disabilities. Reservations are strongly encouraged. 379 Lancaster Ave., Haverford; 610) 896-4556 or 200 W. Lancaster Ave., Wayne; (610) 225-3700 or 3420 Sansom St., University City; (215) 386-9224.
Make your way to Vintage starting at noon on New Year's Day, as it's the perfect option for people who want to get away from the big crowds while viewing the parade near City Hall. Order a cheese plate and a bottle of wine to start your New Year with a mellow vibe. 129 S. 13th St., Philadelphia; (215) 922-3095
Get ready to party at TIME, only a block away from Broad Street! Stop in starting at noon, and from 2–9 p.m., there'll be live music — rock, funk and soul — from a few bands. 1315 Sansom St., Philadelphia; (215) 985-4800
Be sure to stop in to Garage Fishtown on your way to or from The Mummers Parade. Warm up with a Pickle Back, frozen boozy slushie or a Hot Hottie starting at noon. 100 E. Girard Ave., Philadelphia; (215) 515-3167
All-day brunch is going down at Mission Taqueria from 11 a.m.–8 p.m. on New Year's Day. If you haven't checked out its brunch menu, take a peek and get ready to celebrate New Year's Day the Mission way. 1516 Sansom St., Philadelphia; (215) 383-1200
Say goodbye to 2017 (and get a jump on those New Year resolutions) with a workout! Join your Y2B family (and bring a friend) for a barre class followed by brunch at the Mt. Airy studio on New Year's Eve morning. This class is free for members who have passes for 8 classes/month or unlimited classes/month, and the class is $20 for everyone else. The barre class starts at 10:15 a.m. and will wrap up around noon with brunch to follow! 7101 Emlen St., Philadelphia; (267) 278-6251
Start making your New Year's Day plans now, and be sure to start the year with a tasty meal and relaxing hangs with friends!
Feature photo:

Pexels

Coffee photo:

Ed Williams