Did you know that some of the best Asian pears in the world are grown right here in Pennsylvania? It's true! Tucked into the northwest corner of the Lehigh Valley in Kempton, PA, is the Subarashii Kudamono farm, growing special varieties of Asian pears that can only be found in our state. These Asian pears have a bit of a cult following, beloved for their unique individual flavor profiles and glorious crisp, juicy texture. There's a reason that Subarashii Kudamono translates as "wonderful fruit" in Japanese.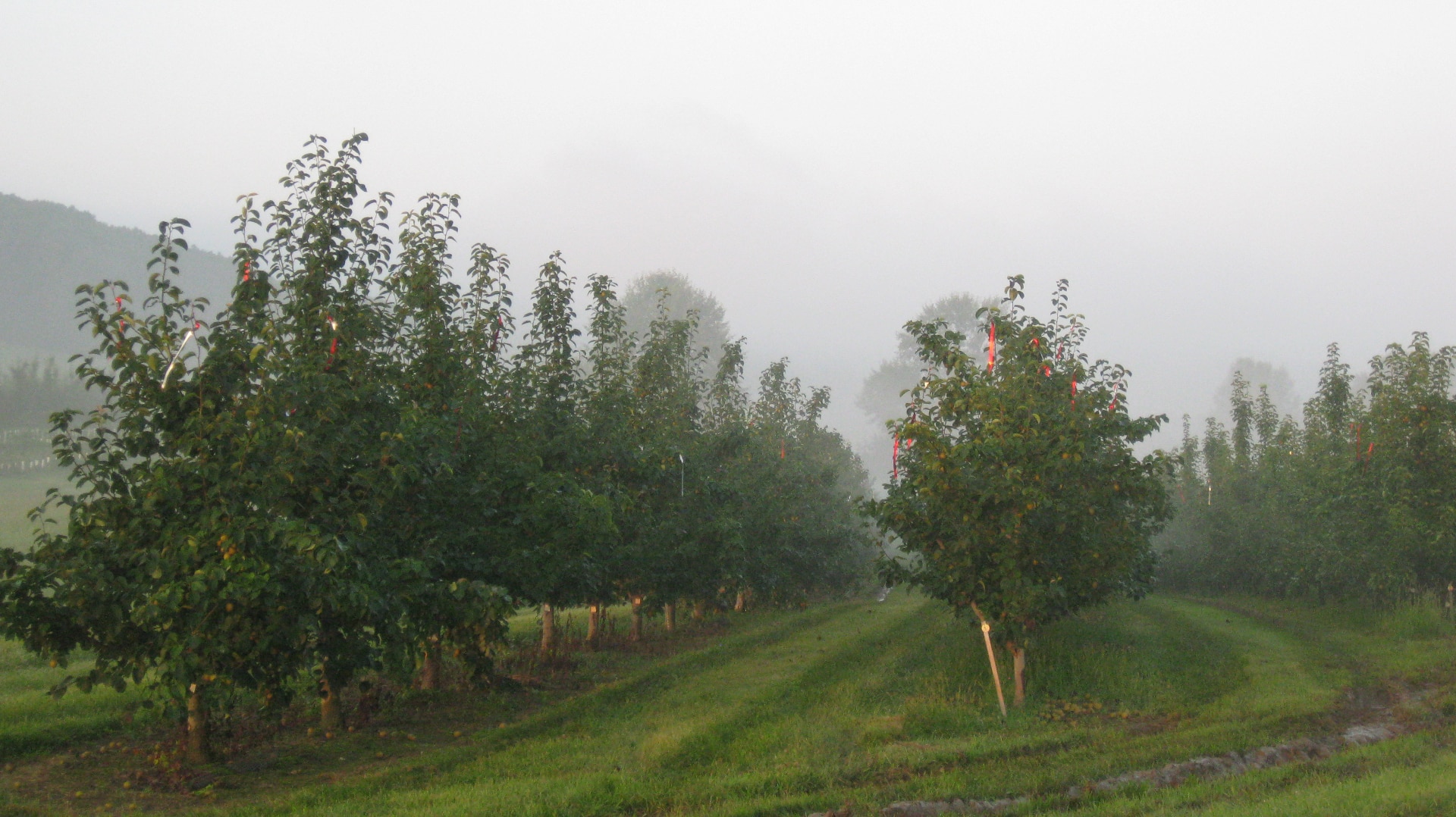 This local orchard has been in operation since the 1970s, when it was founded by Joel Spira, an inventor and the founder of Lutron Electronics Co., and his wife, Ruth Rodale Spira, a trained botanist. After traveling to Japan and trying Asian pears there, the couple was determined to figure out how to cultivate and grow them in their hometown in Pennsylvania. In the decades since, their successful experiment has blossomed into a successful brand of gourmet Asian pears, available only via online sales.
We spoke with Holly Harter, who handles marketing and sales for Subarashii Kudamono, about the legacy of these locally-grown Asian pears, and the love that goes into packing each one up.
PA Eats: Can you bring us back to the beginning and share more about how Subarashii Kudamono got started?
Holly Harter: This is all the vision of the late Mr. and Mrs. Spira who fell in love with Asian pears in the 1970s when there were doing business in Japan. When they came home to the Lehigh Valley, they were shocked that they couldn't find any Asian pears here. Joel Spira was an engineer, and Ruth Rodale Spira was a botanist, and they were suddenly on a mission to grow Asian pears — not any old Asian pears, but the best. They also wanted fruit that would appeal to the American palate which is different from the palate mostly associated with Asian pears. A traditional Asian pear grown in China or Japan is crisp and juicy but kind of bland; there's usually more of a focus on the fruit being perfectly round and blemish-free. They wanted to create a sweeter Asian pear to appeal to consumers here.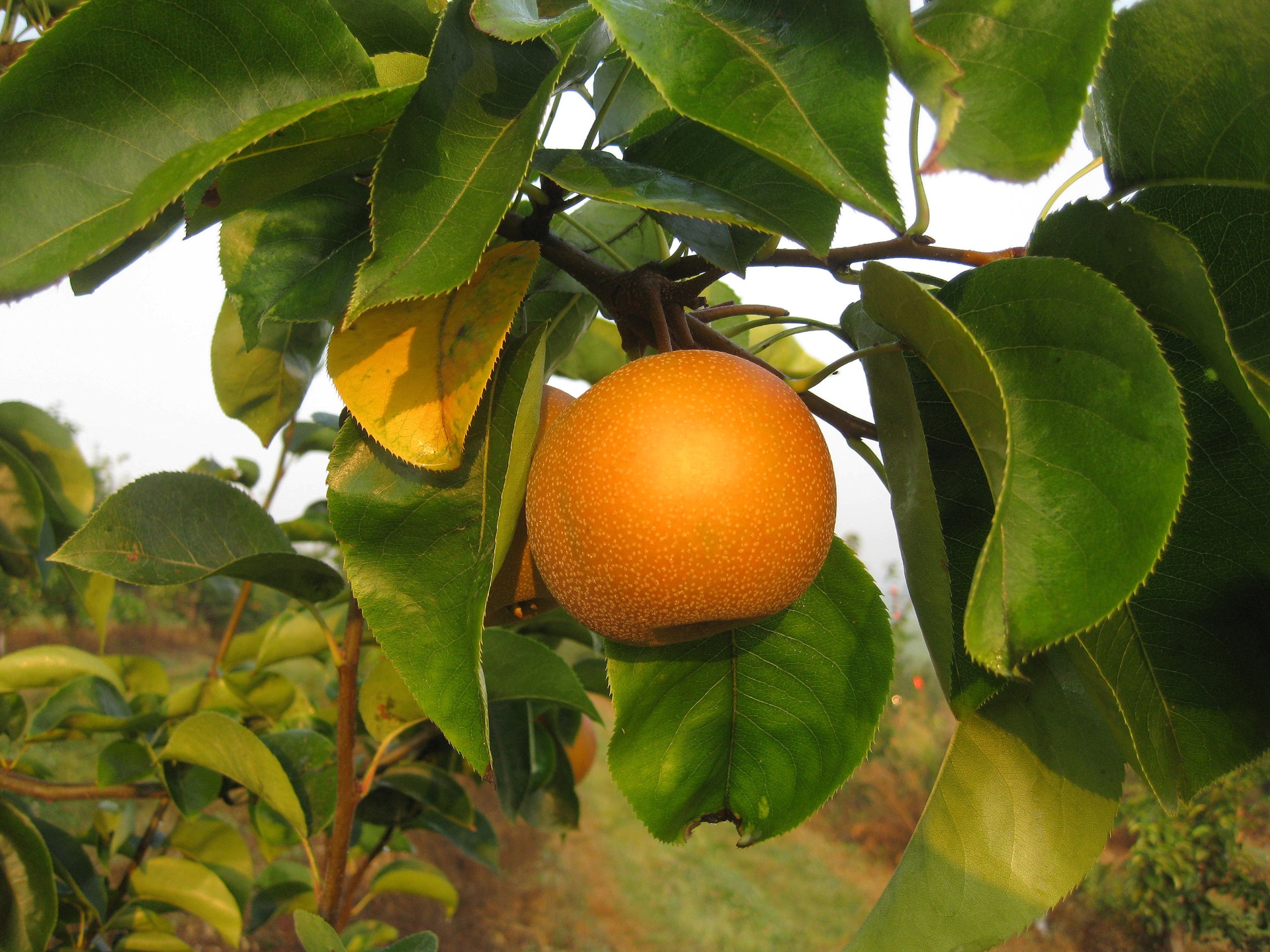 Did they come across specific challenges to growing Asian pears in PA?
Yes. The Spiras had to cultivate their own varieties of Asian pears that could tolerate the humidity, pests, blights and mold we have here in Pennsylvania. They made several attempts at growing home, which evolved to buying a farm. From there they planted and grafted trees, and worked on cross pollinating and testing. One great thing about our area is that the mineral content in the soil creates great flavors!

By the late 1990s and early 2000s, the Spiras had patented the first several varieties of their Asian pears, which they named them after their daughters. They started propagating these varieties and planting more and more of the trees. Now, we have six main varieties of pears that we sell from our farm via our website.
How are the varieties of the Asian pears different from one another?
They each really have diverse flavor profiles! There are really unique flavors in each pear, ranging from notes of kiwi to melon to green grass to bubblegum. The roots of the trees go deep into our shale soils and pull out many flavors. The orchards are run like an estate vineyard: we prune the trees, and grow for flavor versus volume! They're quite extraordinary, especially when you get the larger sizes. It makes a lasting impression because they're so juicy.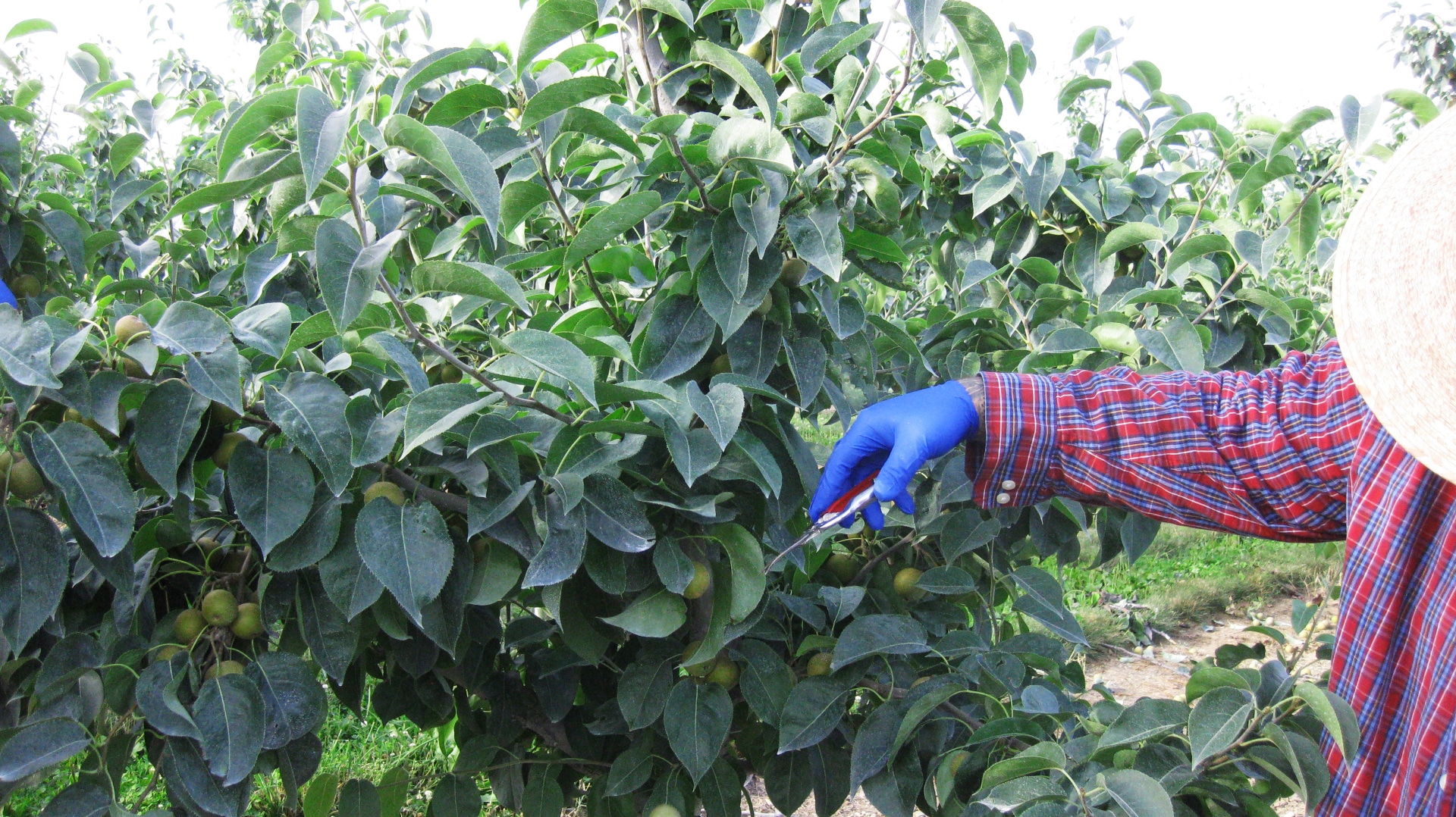 What is the orchard like?
We're a working farm. There are rows and rows of trees, with a backdrop of beautiful farm land, with our neighbors growing soy, corn and alfalfa. Sometimes our neighbors call us "the sparkly tree people" because we put thin Mylar streamers on the trees to ward off birds from pecking fruit. It's a very passive pest preventive measure. We have a nice view of Hawk Mountain, and it's a very lovely setting at sunset, with lots of forest land and meadows, too. We're a big proponent of making sure that natural forest and wetlands remain intact, it's good for the pollinators and local wildlife. We start the annual harvest around Labor Day, though it's been closer to mid-august recently because of climate change.
Why did you make the decision to sell online only?
What makes us unique from other farms is that we sell pretty much everything on our website, largely because we're such a small staff of people, and doing fulfillment of those orders is how we can handle it. There's also the premium quality of the fruit, it's really special like a fine wheel of cheese or bottle of wine. It's a higher price point, and requires proper shipping and storage. We did start a farm-to-kitchen program, where we direct ship to various chefs. And we do lots of corporate gifts. We do well on the website; usually we go to late December in terms of shipping, and sometimes get to New Year's before we sell out!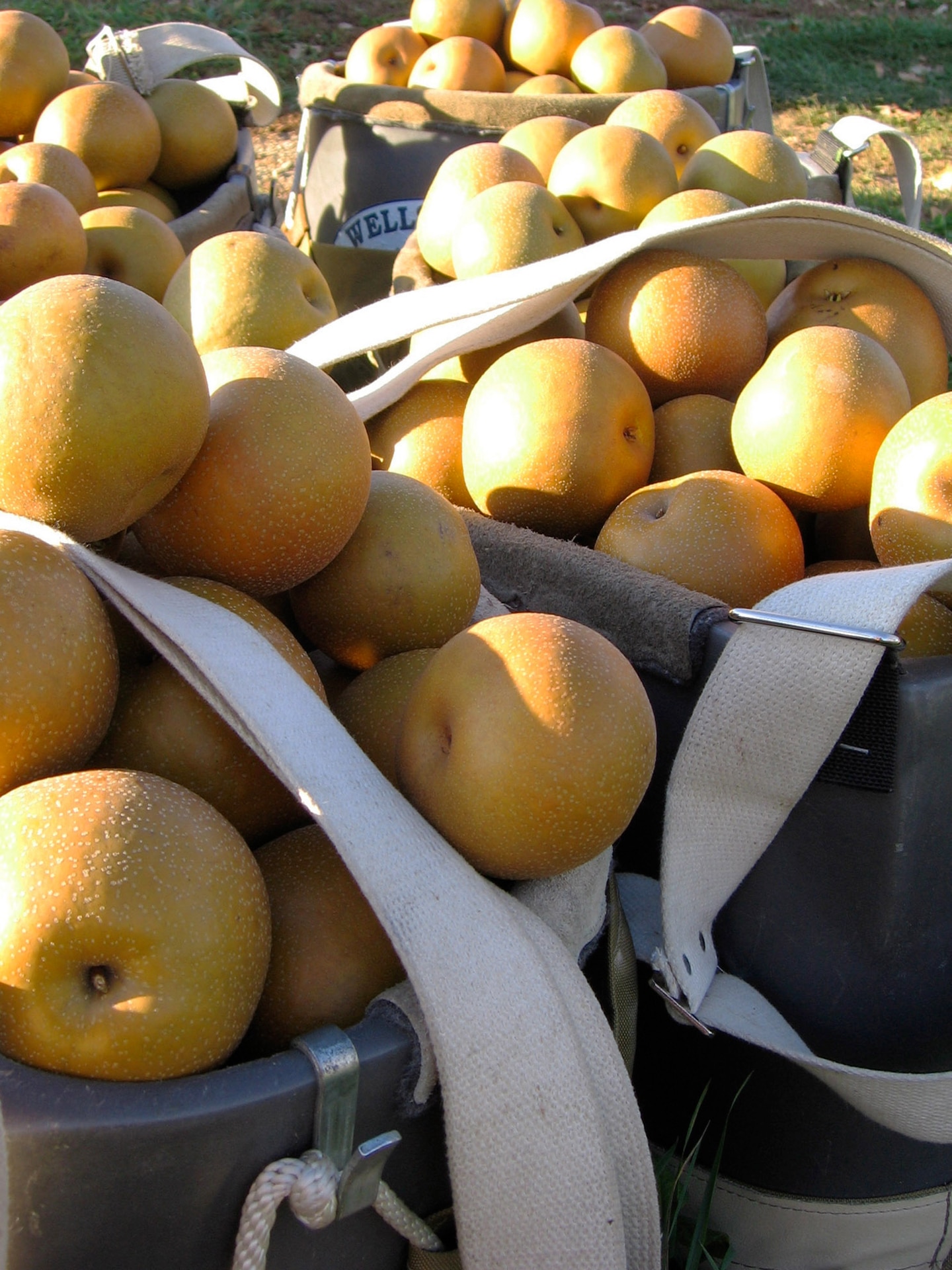 For more info on Subarashii Kudamono, including a deeper dive on its special varieties, check out its website. You can shop there for Asian pears, as well as pantry staples made with Asian pears, like vinegar and spreads. To enjoy a behind-the-scenes look at life on the orchard, follow Subarashii Kudamono on Instagram and Facebook.
Photos:

Courtesy of Subarashii Kudamono