It's been well over 50 years since the first Pennsylvania winery opened its doors after Prohibition ended, yet the world of Pennsylvania red wines is still largely unknown to many wine enthusiasts in the state. How is that possible? Read on to learn more about the wonderful world of PA reds!
Old World vs. New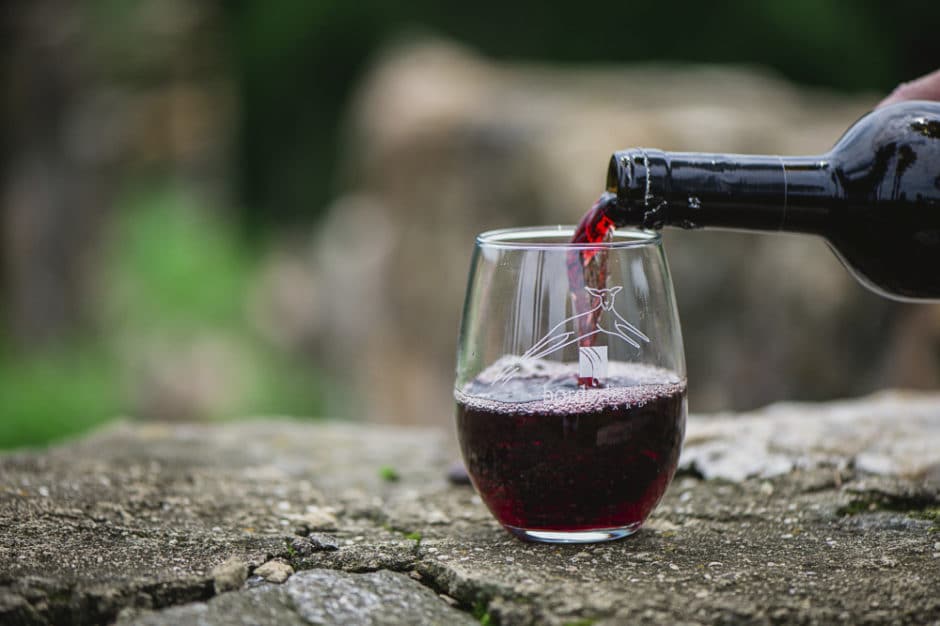 Unbeknownst to many wine consumers, Pennsylvania red wines are generally considered an "Old World" style, while the western United States is primarily considered a "New World" producing region. New World wines tend to be higher in alcohol, more fruit-forward in their flavor profile and less sour, and they reflect the increasing use of technology used to produce wines. New World wine regions tend to be more arid in their climate and consist of regions like California, Australia and Argentina.
In contrast, Old World wines tend to be lower in alcohol, have less emphasis on overly fruit flavors and more sourness (due to an increased acidity) and are completely, 100% food-friendly. Old World wines tend to be at the mercy of a growing season's climate, as many Old World regions have varying annual climatic pressures like rainfall, hail and even hurricanes during harvest season. Therefore, some years of production ultimately end up better than others.
Mother Nature Matters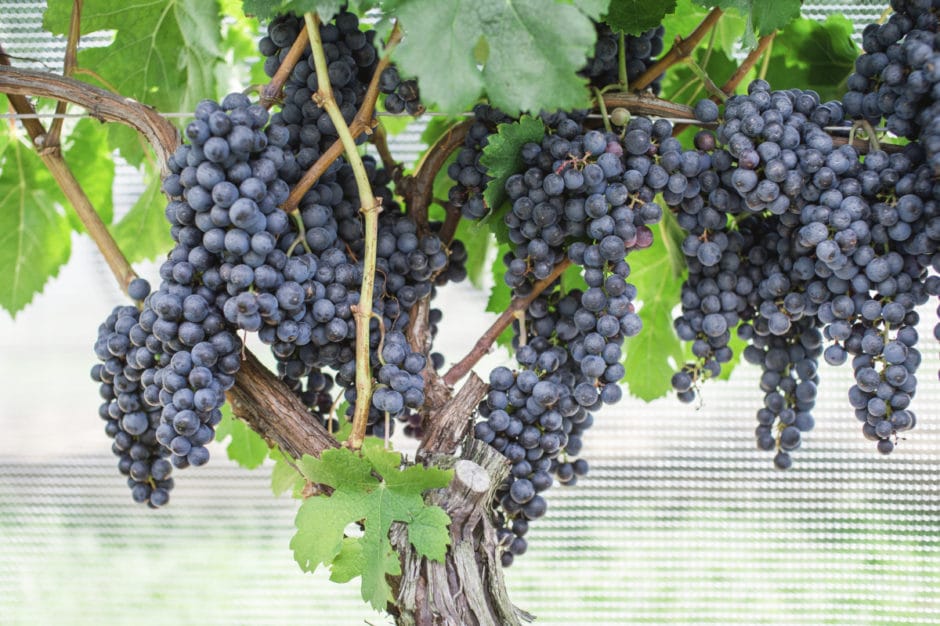 For example, in 2010, most of Pennsylvania experienced a very hot, dry growing season and dry harvest, which led to higher alcohol and jammy, black fruit-flavored red wines that consumers have grown to love. In contrast, 2011 brought a series of hurricanes and tropical storms, which led to more grape disease. Wines were a lot blander, due to the constant and heavy amount of rainfall.
So, what does this mean for Pennsylvania wine drinkers?
First, the same variety (e.g., Cabernet Sauvignon, Merlot, Pinot Noir) can have multiple expressions in terms of flavors. Remember that grape flavors and taste characters reflect where the grapes were grown. The growing conditions, often referred to as terroir, and the growing habit of the vines ultimately alter the flavor of the grapes that will be used for wine making. So, a Merlot produced in Pennsylvania is going to taste different than a Merlot produced in California. California Merlot grapes grow in a more arid environment, free of extensive humidity and within soils that drain quickly. Merlot vines in Pennsylvania may endure a summer of extensive rainfalls, soils that tend not to drain readily and have a lot of vegetative growth.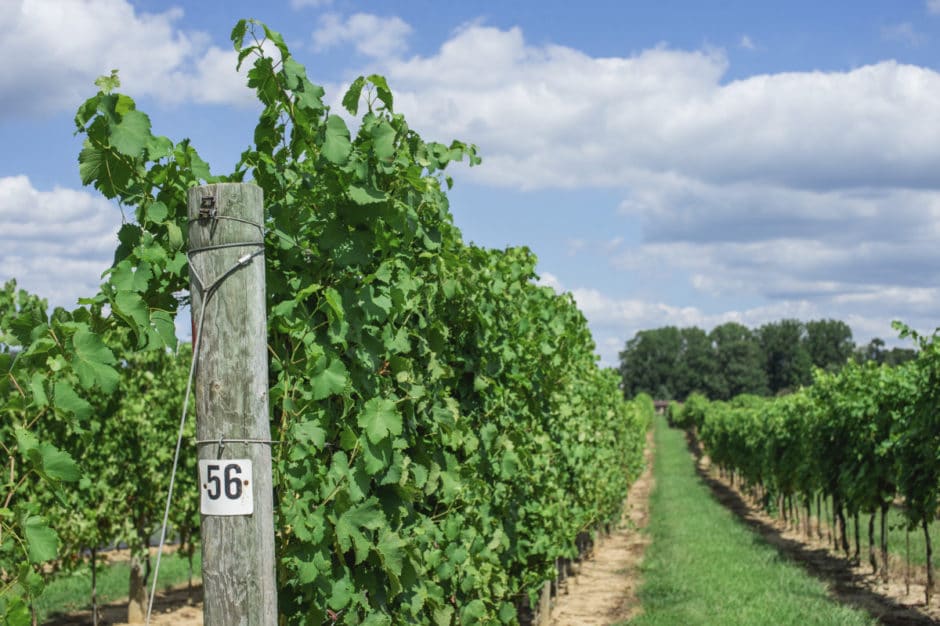 Red wines produced in Pennsylvania tend to have different flavors and tastes than what consumers are used to, especially if they are frequently drinking California wines. A Merlot produced in California's Central Valley tends to have dried plum, black cherry and mocha flavors that many consumers have come to recognize as quintessential Merlot. However, Pennsylvania Merlot has more pronounced licorice, sour cherry and fresh pressed herb flavors. Same variety, but the two different flavor profiles emphasize the effect of New World vs. Old World styles.
Second, the taste and quality of red wines produced in Pennsylvania are going to depend on the growing season and its weather. If you are a fan of higher alcohol red wines, look for the years in which the growing season (when the vines are producing fruit) was drier. Most tasting room employees or winemakers in Pennsylvania can rattle the best vintage years off the top of their heads. For Pennsylvania, 2010 and 2015 were very good, dry years. 2012, 2013 and 2014 were more "average" years with some rainfall during the harvest season, and 2011 was not a good vintage for red wines because of the intense amount of rainfall.
It's All About Variety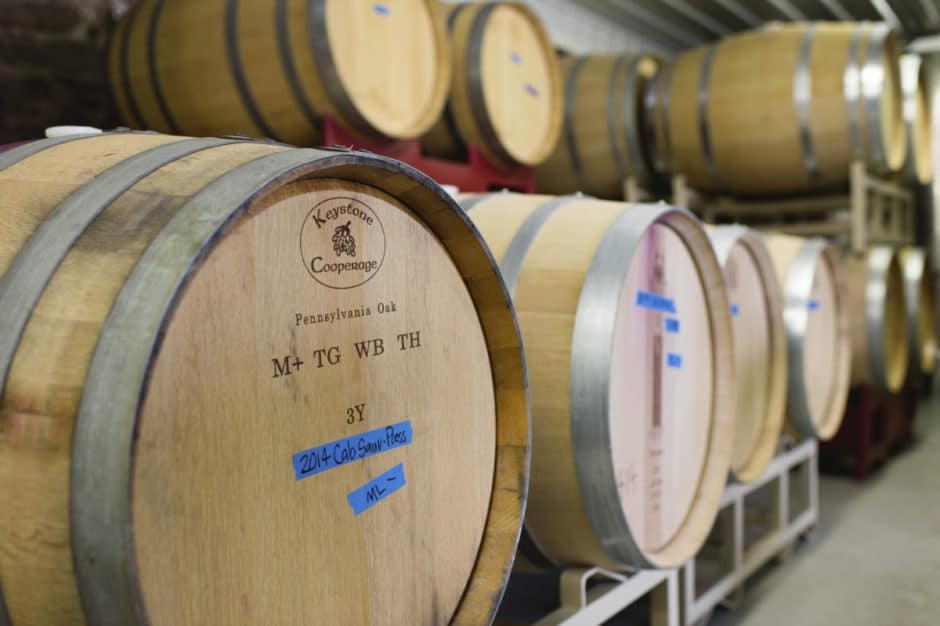 Third, there are many red wine varietals produced in Pennsylvania that you will not see on the West Coast. Varieties like Chancellor, Zweigelt, Chambourcin, Noiret and Lemberger (Blaufränkish) are quite popular throughout Pennsylvania, as they are better adjusted to the local climate. Do not be afraid to try these! They can be made in a number of different styles: from a dry or semi-sweet rosé to a dry, sparkling red wine. Some may be oaked, and others may not. The possibilities are endless, and you'll never know if you like them until you give them a taste. The best part about many of these varieties is the price tag. As they are more affordable to produce, their price range tends to fall under the $25 mark.
Finally, Pennsylvania red wines are meant to be consumed with food. Because of their higher acidity, they can really make a meal come to life. Based on how most wineries produce Chancellor, Noiret and Chambourcin, these wines can almost always be paired with red pasta dishes or grilled hamburgers. Pair a Pennsylvania Cabernet Sauvignon or Merlot wine with aged Parmesan cheese, and you'll fall in love. You will likely find there is a whole world of wine exploration yet to be discovered!
Photography:

Alexandra Whitney Photography