Many of us think of herbs as a way to enhance the flavor of food, or perhaps steep into a cup of tea. But this class of plants, which ranges from flowers to roots to leaves, can contain powerful healing properties. At the Wild Cherries Herbal Studies program in Pittsburgh, participants take a deep-dive into the healing power of plants and how to make medicines with them, with a curriculum based on a foundation of social justice and decolonization. Each year between March and November, the students enrolled in this herbal intensive spend one weekend engaging in topics ranging from plant identification to how to make tinctures to addressing cultural appropriation. By the end of the program, they'll put in over 125 hours both in the field and in the classroom, and emerge with a holistic skill set.
Wild Cherries was founded in 2015 as part of Stonefruit Community Herbalists, a project started by three friends: Michelle Soto, Jocelyn Kirkwood and Vilde Chaya Fenster-Ehrlich, herbalists and growers who met while studying at the Northeast School of Botanical Medicine in Ithaca, NY. After making their separate ways back to Pittsburgh, the three friends decided to join together to start their own herbalism practice.
"I don't think starting our own things was a goal for any of us," says Soto, who is also the owner of Cutting Root Apothecary and Farm, a medicinal herb and flower farm in Butler, PA, as well as a trained doula, reiki level one master and community organizer. "We just find a lot of joy in plants and herbs, and we wanted to share that with people."
Stonefruit Community Herbalists provides free and sliding scale herbal consultations, with a focus on providing accessible, empowering health care to strengthen the surrounding community in the fight for social, racial and environmental justice. They're also part of the Three Rivers Clinic for the People, a free holistic health service in Pittsburgh offered on the first Wednesday of each month, a project which started in 2015 [Ed. note: This clinic is currently on hold].
Wild Cherries, a way to share their collective knowledge and experience with other curious herbalists-in-training, was a natural outgrowth of the goals of their community-centric practice. When they debuted Wild Cherries, there was an immediate and enthusiastic response to the program. Sign-ups take place each September for the following year, and Soto says they make a great effort to make the program work for people both in and outside of the Pittsburgh area.
"Some years we have a lot of people from out of town that commute and Zoom in, and we try really hard to make it accessible, with all of our classes on Zoom, in-person and recorded," she says.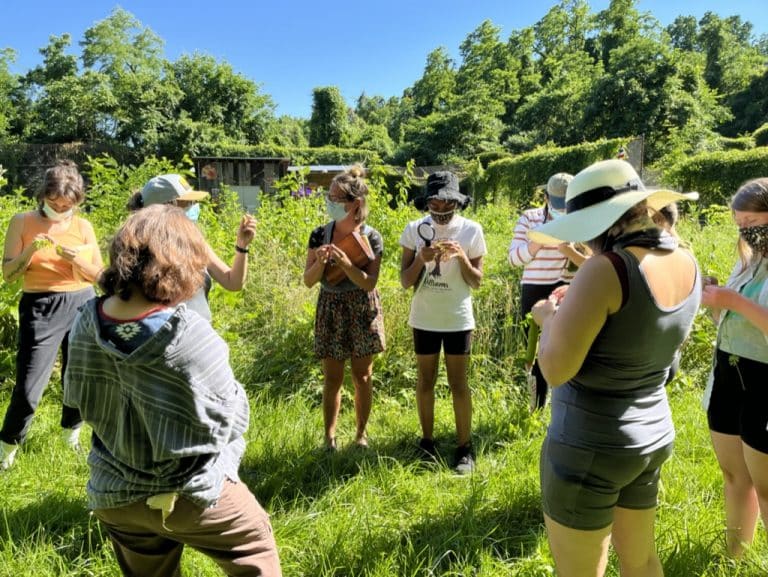 Accessibility extends to tuition and scholarships, as well. There are both work-trade positions and some scholarships for people of color, indigenous people, and trans/non-binary folks to help cover the $1,800 tuition. These are meant to address the patterns of colonization and white supremacy in many herbal practices, and to make the course accessible to more people of color and trans folks.
The cohorts each session become quite bonded over the course of the year, Soto says. Each Wild Cherries weekend is split between lectures, hands-on activities and plant walks on Saturdays, which cover topics like the immune and respiratory systems, harvesting plants from the student garden, and making skullcap tinctures for anxiety or calendula oil as a bug bit salve. Sundays are reserved for social justice discussions, where they look at healthcare as an issue related to the collective community and culture, and examine different intersections of identities and health.
"Those discussions are always really powerful and transformative, especially for building the kind of community that we want to see in Pittsburgh, which is a place I love so much," Soto says. "For me, it's such a dream to be not just wild-crafting and taking these medicines from the land, but cultivating grassroots connections."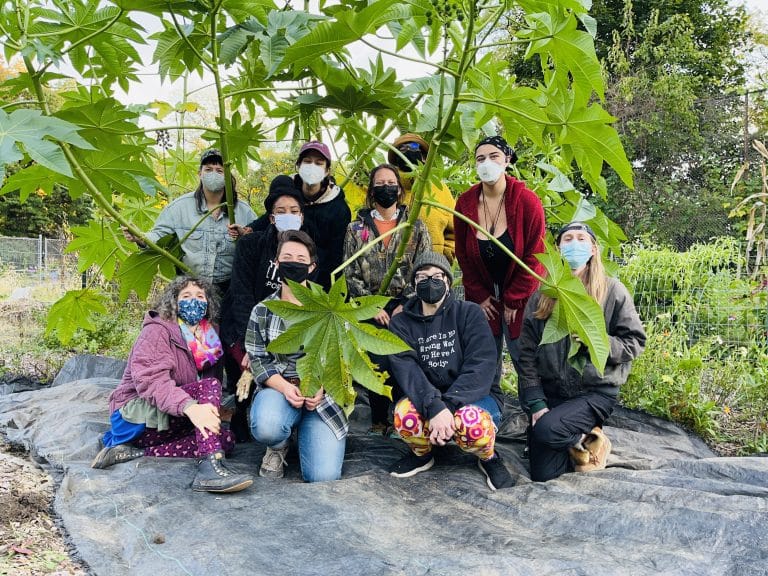 The Wild Cherries students come to the program with various goals. Some want to start their own businesses, or learn to take better care of themselves and their families. All through the program, each participant works on a big project, and over the final weekend, they present their work to each other, as well as personal takeaways from what they've learned. Some past projects have included children's books and Pokeman-style trading cards but for herbs.
"I'm a farmer now, but prior to all this I taught Special Ed. in public schools for 10 years, so I'm really dorky about the education and really love it," Soto says. "We still put so much work into planning every Wild Cherries weekend, and  every year we grow more, make more, do more interactive things."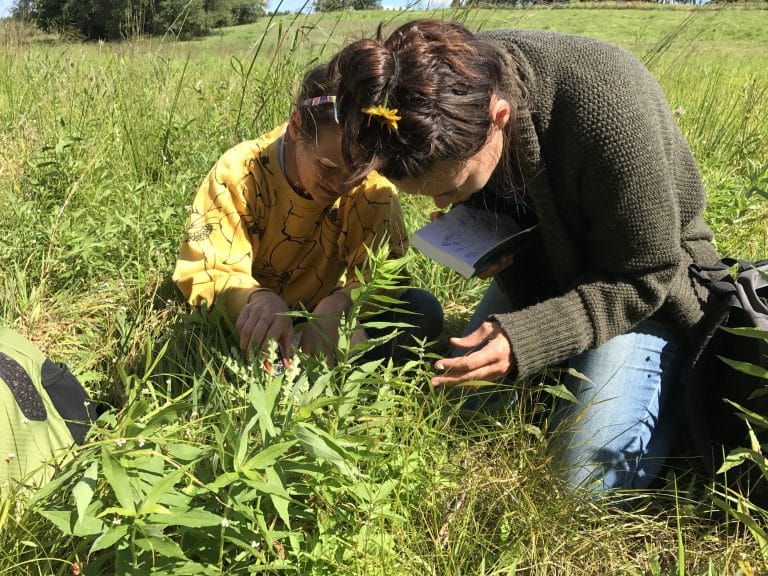 For more information about Wild Cherries Herbal Studies Program, visit its website. Applications for the 2024 session will go live this September!
Photos:

Courtesy of Wild Cherries