There's a common saying in Sweden, where the winters can be super brutal: "There's no such thing as bad weather, only bad clothes." That is, if properly dressed, you can get outside just like any other time of year! After a few days of being cooped up inside, we tend to feel the same. Yes, the temperatures may not be balmy, and winter winds may blow, but with smart layering, warm socks (this is essential), hats, scarves and mittens, you can free yourself from being stuck inside all season long.
In York County, Pennsylvania, there are plenty of ways to stay active and enjoy nature's beauty, all close to home. So, head up to the attic to dig out some more warm clothes, or stop by your local outdoor goods store, and gear up for some fun in the winter sun!
Skiing, Snowboarding and Tubing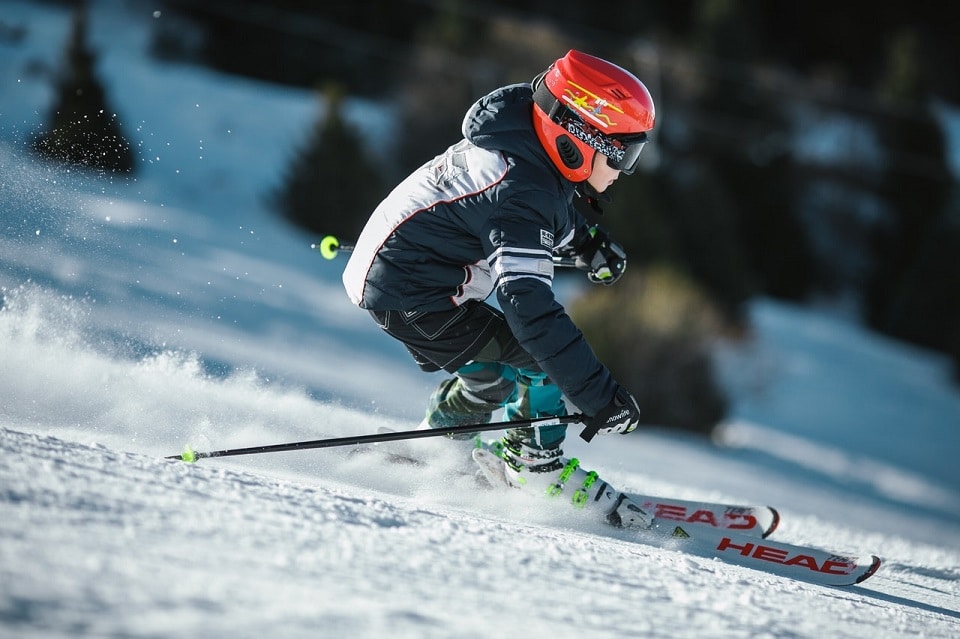 Calling all snow bunnies! Roundtop Mountain Resort is one of the region's premier destinations for skiing and snowboarding. Even if there hasn't been a snowstorm for awhile, there's always fresh powder at Roundtop! Its snowmaking team produces all-natural, fresh snow every day using state-of-the-art equipment — for more on this fascinating snowmaking process, see here. Various levels of slopes are available at Roundtop for everyone, from novices to experts, and first-timers can get the hang of it with lessons taught by friendly instructors. Snow tubing is available, too!
If the little ones aren't into skiing yet, or they want to call it quits before you're ready to stop, take advantage of Roundtop's Play Care, an on-site day-care for kids ages 18 months to 12 years old. When everyone's ready for a break, enjoy the food and drink options at Roundtop, including the Fireside Pub & Grill.  
Skip the lines and explore your options for lift tickets and equipment rentals online. 925 Roundtop Rd., Lewisberry; (717) 432-9631.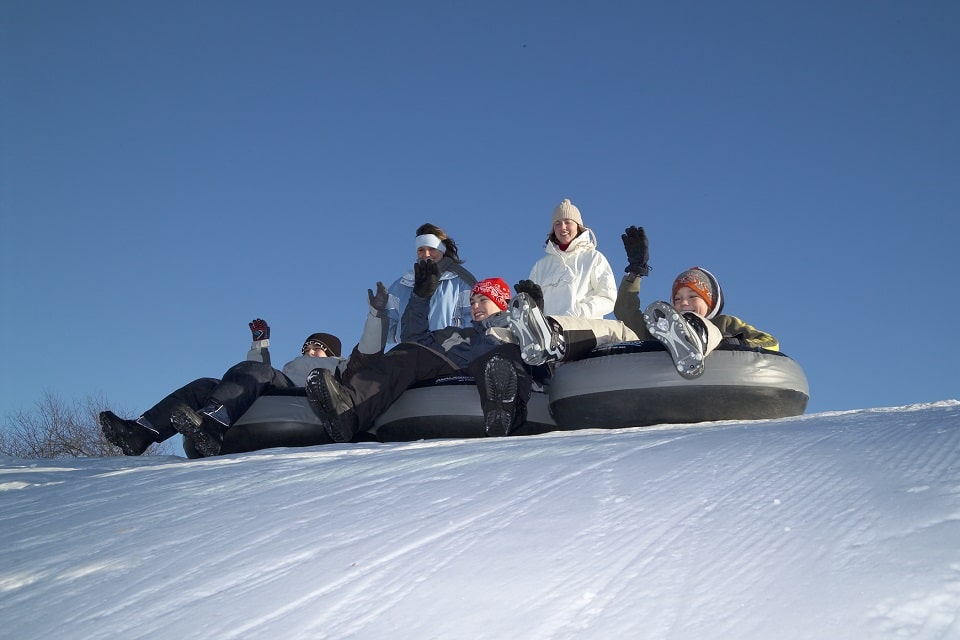 Snow tubing is the name of the game at AvalancheXpress at Heritage Hills Resort. This family-friendly fun zone includes 10 lanes for snow tubing, with two powered lines to get tow tubers back up the hill so you can whiz down over and over! If there's no snow in the forecast, no problem! AvalancheXpress makes its own real snow with water that is pumped from its irrigation ponds on the nearby golf course. And there's no need to bring your own tube, as all tube rentals are included in the price of your lift ticket.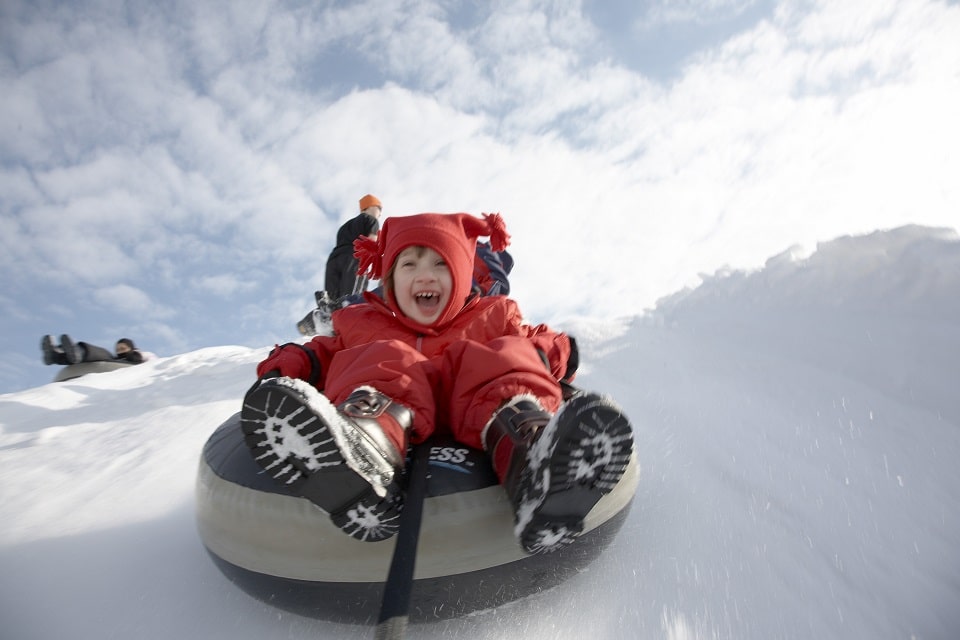 There's also an outdoor ice skating rink, fire pits to warm up by, and incredible fine dining at Oak Restaurant at Heritage Hills. Season passes and group rates are available. To extend your visit, book an overnight stay! 2700 Mount Rose Ave., York; (717) 755-0123.
County Parks Pastimes
Codorus State Park is a beautiful, 3,500-acre park that's open every day of the year, from sunrise to sundown. Its two main hiking trails, the 3.5-mile Mary Ann Furnace Trail and the 1.5-mile LaHo Trail, are open for hikes year-round, and Lake Marburg is available for ice fishing. Popular fish caught during ice fishing season include catfish, bluegill, yellow perch and largemouth bass. Be safe: When going out onto frozen bodies of water, safety is paramount. Please review the park's safety tips before ice fishing. 2600 Smith Station Rd., Hanover; (717) 637-2816.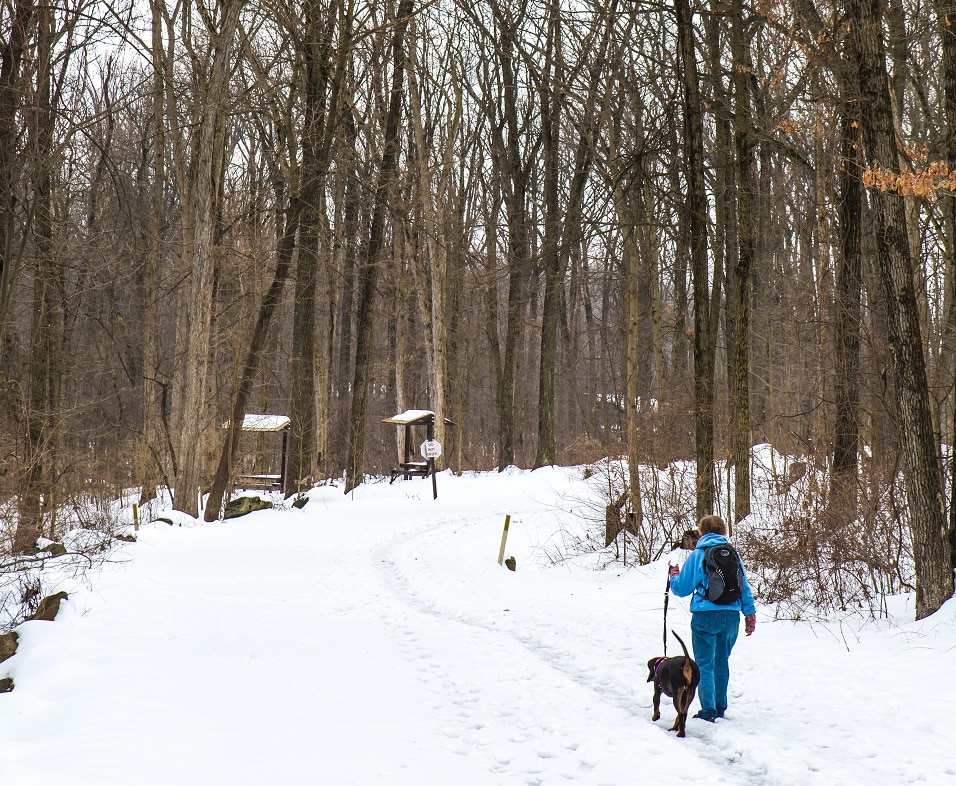 Gifford Pinchot State Park is another serene, lovely place to get immersed in nature. The 2,338-acre full-service park, located in northern York County, is open every day of the year. While some activities are seasonal, there is still plenty to explore and do in the winter, like hiking or mountain biking through farm fields and wooded hillsides. After a snowfall, the same trails make for amazing cross-country skiing. And when Pinchot Lake is frozen, people are permitted to ice skate and ice fish on the 340-acre lake. 2200 Rosstown Rd., Lewisberry; (717) 292-4112.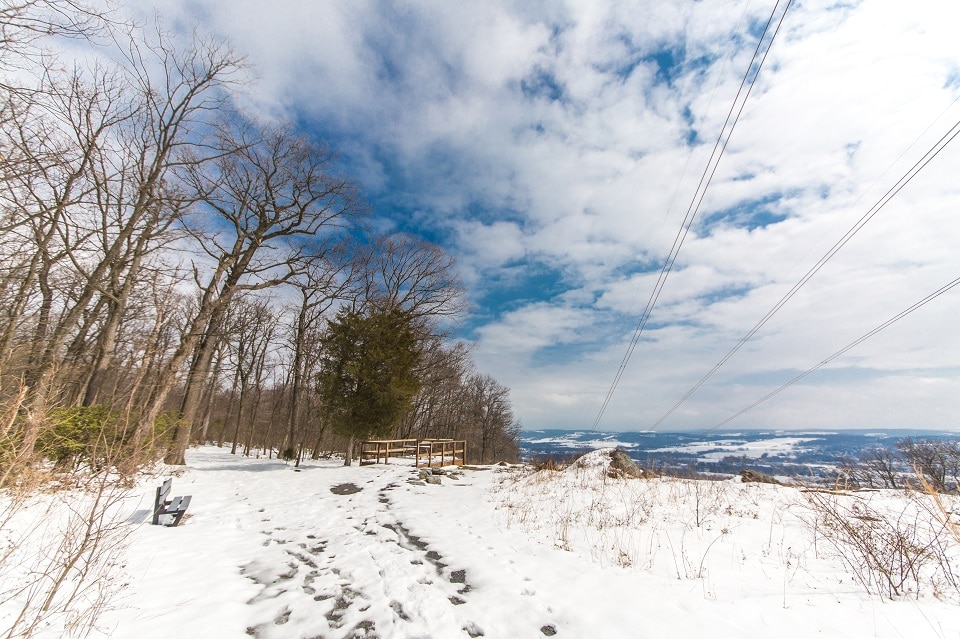 Another place to enjoy the outdoors is Samuel S. Lewis State Park in York. The hiking trails here are especially well-suited for beginners or younger hikers: The Hilltop trail is one mile and the Short Cut and Back trails are 0.2 and 0.4 miles, respectively. Though on the easier side, the hikes still offer beautiful sights, like pine plantations, interesting rock formations and scenic panoramic views of the surrounding Susquehanna River Valley. Because of its elevated position on 885-foot Mt. Pisgah, this park is a popular destination for sledding, with descents of 100 feet over a 600-foot-long run on the south and east faces of the mountain. 6000 Mount Pisgah Rd., York; (717) 252-1134.
Fight off cabin fever and get some fresh air this winter in York County, PA! Why not turn your outdoor adventure into a weekend getaway and take advantage of packages and special offers at one of York County's premier hotels or bed and breakfasts? Stop into one of the Visitor Information Centers or call (888) 858-YORK.
Stay informed of all the latest happenings year-round and visit York, PA on Facebook and Twitter, or download the handy Travel Guide here.
Skiing photo:

Pexels

All other photos:

York County Convention & Visitors Bureau