You know when you and a friend or your partner are trying to figure out where to get dinner and you have to ask each other a thousand questions to narrow down what kind of cuisine you're both after? Buying your first home is a bit like that — asking lots of questions, listening to the other person's needs, trying to figure out what feels right — but it's exponentially more complicated. The first step for most first-time homebuyers is to get pre-qualified for a mortgage, a process which, understandable, can feel daunting.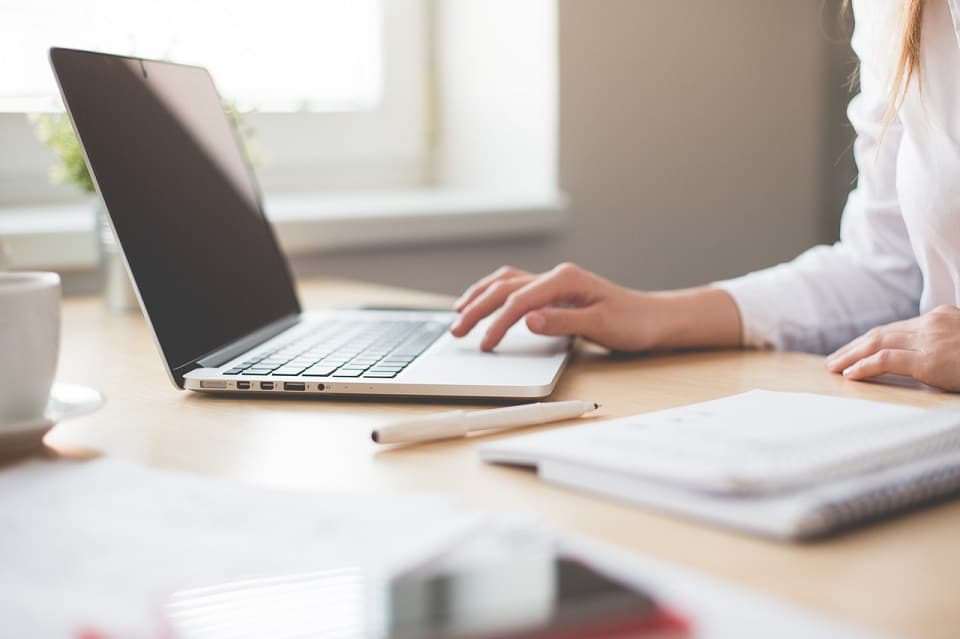 It's important to remember that you're not alone on this journey. If the whole concept of mortgages is new to you, one great way to get started is to explore WSFS Bank's Mortgage Resource Center. The knowledgeable folks at WSFS have pulled together everything you need to know about finding the right mortgage for you. There, you'll find links to get connected with a WSFS Mortgage Loan Officer to get pre-qualified, you'll learn about special mortgage programs for doctors and military veterans and get info about refinancing. There's even a whole section dedicated to first-time home buyers.  
A house is so much more than walls and a roof; it's the place you're going to call home and make your life happen. And while identifying the type of house you want, prioritizing amenities and calculating your budget are all important, you must first decide where you want to shop for a home.
Each community in Pennsylvania has its own personality — which one is a good fit for you and your partner or family?
Are you a forever-city-dweller, who would feel totally adrift without the convenience of the corner store, new restaurant openings, cozy dive bars and supreme walk- or bikeability? You probably want to look in Philadelphia or Pittsburgh, considering that even within these large metros, each neighborhood has a certain vibe. In the Steel City, you could enjoy pretty different experiences living in the bustling, foodie heaven of the Strip District, hipster Lawrenceville, or bucolic, leafy Squirrel Hill. In Philly, some people love the lively atmosphere in South Philly near the sports stadiums, while others prefer the downtown feel in Center City, or the artsy community of Fishtown.
If a smaller city is more your speed — still walkable, but a little quieter and sometimes less developed — Lancaster, Harrisburg or Erie might fit the bill. Or, do you love the feel of a small town, with a charming Main Street and corner bars where everyone actually does know your name? Many towns in America have experienced major revitalization in the last two decades, and the boroughs and townships in PA are no different. Phoenixville, West Chester, Media, Lititz and Braddock are just a few of the places that are now high in demand for their walkability, arts, culture and dining scenes and tight-knit sense of community.   
And if you need space, or want to live closer to nature, there is so much beautiful land in Pennsylvania. An old farmhouse in Chester County, a cabin in Jim Thorpe, or a bungalow in the PA Wilds might be just where you need to be. Keep in mind that living in the woods can have its "downsides," though: One food-lover we know wanted to be somewhere quiet and remote but insisted that it had to be in the pizza-delivery zone from the nearby town.
But whether it's closer to town or closer to nature, once you've narrowed down the place you want to live, we suggest taking a drive or walk around different parts of the area to get a feel for the place. Try it on a Saturday morning and then again on a Saturday night and take note of the patterns of the place: Are there kids at the park? Is that cute brunch place worth living near if it's on a long wait every weekend? As you become more familiar with the lay of the land, your needs might become even clearer. People with small children might want to be within walking distance to the local library and playground, while younger couples might want a cocktail bar or coffee shop nearby.
Of course, the entire time you're weighing all of these factors, you must keep your finances in mind. The thought of saving enough money to put a down payment on a house, and also to cover the expenses of moving, can be daunting. Check out some solid strategies for saving in this article on the WSFS Bank website, including setting up an automatic transfer from your checking to savings account on payday (not at the end of the month when things can feel tight).
Another cool thing WSFS offers is its Mortgage Calculator, an easy-to-use online tool that estimates the rates available for home-buying loans. In just a few minutes, and with simple info like the amount of the loan, your annual income and your average credit score, the calculator can crunch different interest rates and show you what your monthly mortgage payment might look like.   
Everything you need to feel confident in the home-buying process is at WSFS Bank. Now, it's just up to you to decide which of Pennsylvania's blossoming towns, vibrant cities or beautiful rural areas is the perfect place for you!
Ready to make the move? The next step is putting yourself in a stronger home-buying position with a pre-qualification from WSFS Mortgage. WSFS Mortgage makes it easy for you to find out how much you can borrow and learn about custom products. With local decision-makers and a streamlined online pre-qualification, WSFS is here to help you find a simpler way home. Get moving today by visiting wsfsmortgage.com.
Laptop and Philly skyline photos:

Pexels

Millworks photo:

Visit Hershey Harrisburg

Lititz downtown and feature photos:

Visit Lititz, PA

Chadds Cafe photo:

Chadds Cafe