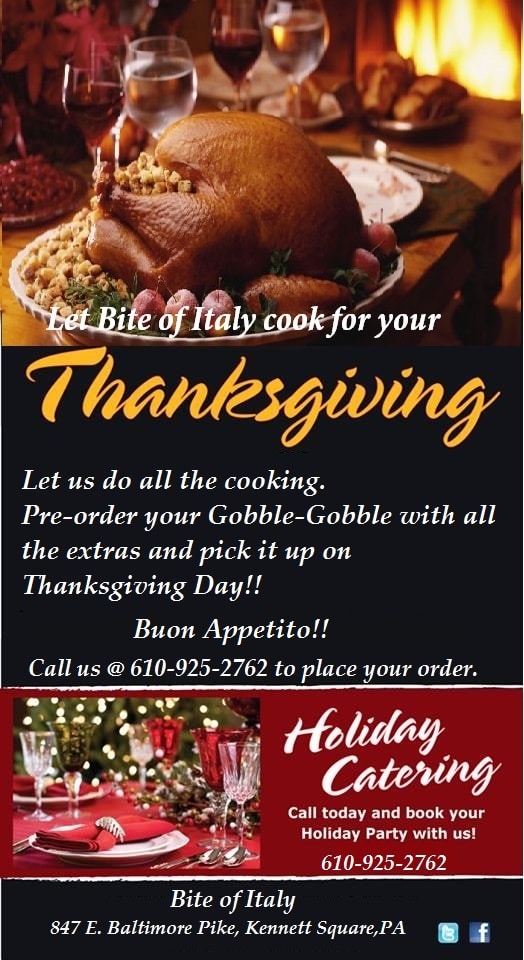 How does this scenario sound to you: Instead of slaving over the stove this Thanksgiving, pre-order your holiday turkey with all the trimmings and pick it up made-to-order on Thanksgiving Day. Intrigued?
If the answer is "yes!"—which we are sure it is—call Bite of Italy in Kennett Square and they will cook for you! All you have to do is pick up the feast and enjoy. Nice, right? The menu looks exceptional too, so much so that we just had to share it with you in its entirety below!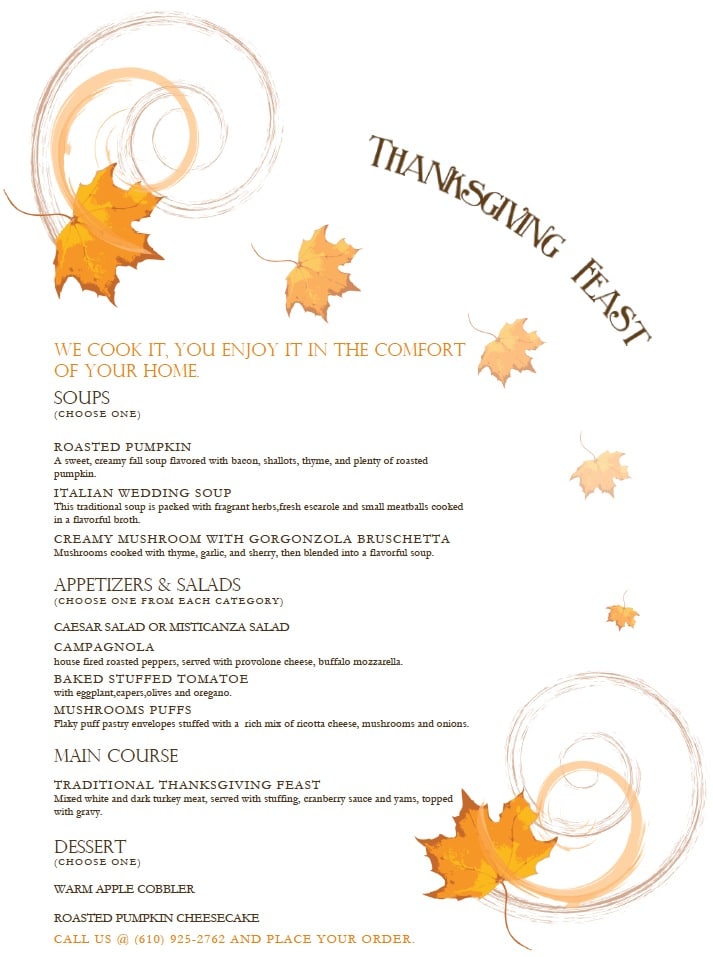 Furthermore, once you're done enjoying Bite of Italy's gourmet Thanksgiving feast, you can hit them up the next day, too, for a spectacular Black Friday Gift Card special. More details below!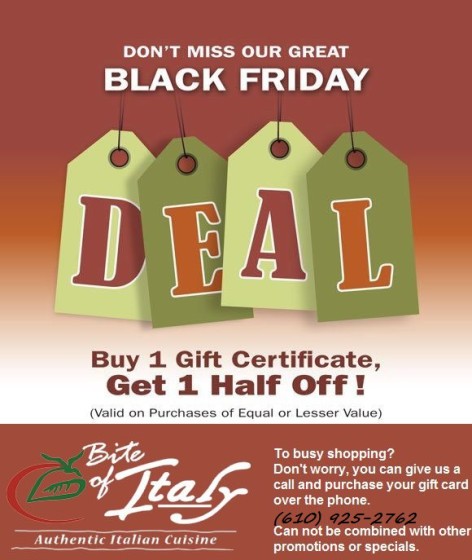 Find Bite of Italy at 847 E. Baltimore Pike in Kennett Square. Orders may be placed at (610) 925-2762.
For even more Thanksgiving options, visit PA Eats's full holiday guide here.