Talula's Table is shaking things up a bit in the new year by opening up reservations for its super-secret Chef's Table, which in the past was reserved for previous guests only.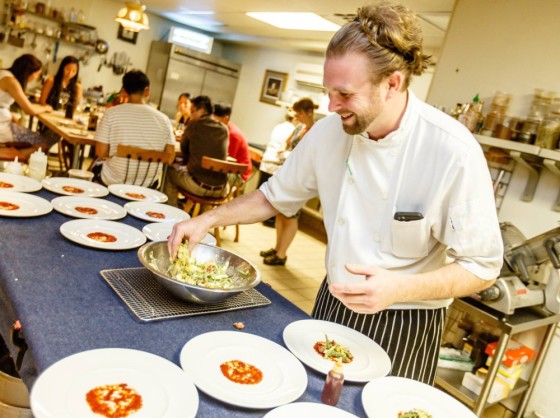 Here's the scoop: guests at the Chef's Table are seated in Talula's kitchen and can see their meal being created right before their eyes, making this a one-of-a-kind dining experience and the perfect treat for a birthday, anniversary and other special occasion. The Chef's Table is reserved up to three months in advance, and Talula's typically asks for a minimum of 4 guests, but parties of 2 and up to 8 guests are welcome. Dinner begins promptly at 7pm.
Once you've made a reservation, you'll get a copy of the Eight Course Chef's Tasting Menu that will be served to you and your guests. Talula's Table is BYOB and will gladly assist with wine selections. The Eight Course Chef's Tasting Menu is currently $108 per person, plus tax, a flat $25 corkage fee per table and 20% gratuity (the total is approximately $145 per person; cash is preferred). Be among the first to enjoy Talula's new Winter Menu:

Space is currently open at the Chef's Table on February 3, 8, 10, 18, 19, 24 and 26. Call the shop today at (610) 444-8255 to book a table or ask any questions. Everyone is also encouraged to join Talula's email list to stay up-to-date with all the latest news! Visit the website and sign up at the bottom right of the page.
Photo credit: Talula's Table.