[Ed. note: The Bottle Room is now open! Visit Sean and Kerry at 209 W. Lancaster Ave. in Downingtown; phone: (484) 593-2972. Read PA Eats's complete writeup on The Bottle Room's food and drink offerings here.]
Downingtown borough has grown into the craft brewing mecca of the Philadelphia region with pilgrims traveling from far and wide to visit the original Victory Brewing Company brewpub and the beer haven Station Taproom, located by the train tracks on Lancaster Avenue.
Station Taproom owner Sean McGettigan recently announced plans to extend the restaurant's existing liquor license into the property next door, which will soon become Bottle Room. The new bottle shop will house anywhere from 500 to 700 unique brews with a focus on curating a high-end selection. With almost the same footprint as the 1,200-square-foot Station Taproom, beer connoisseur Kerry Watson, who has written for PA Eats in the past, will manage Bottle Room.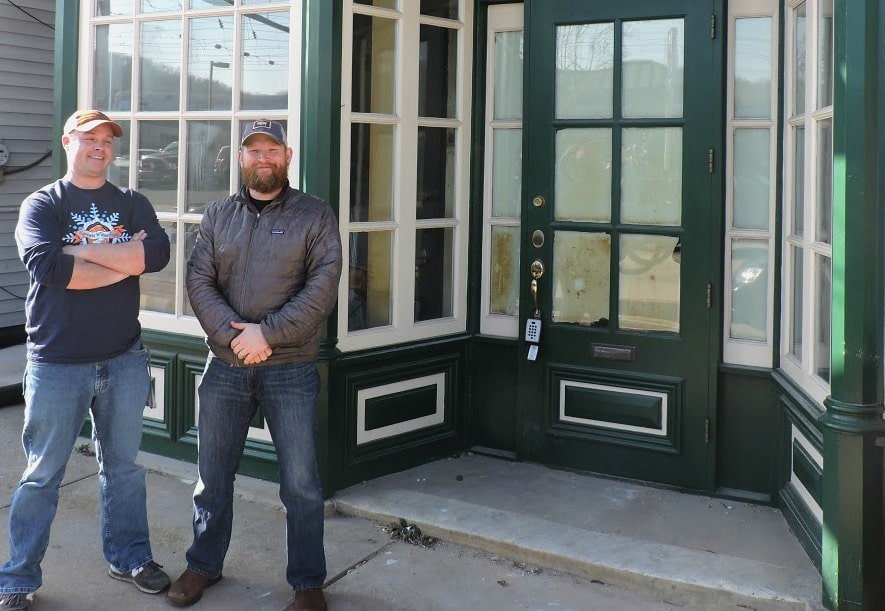 "Our vision is a unique one," said Watson. "Working on this with Sean [McGettigan] is a great learning experience for me."
Bottle Room will offer a separate guest experience from its next door predecessor with a hyper-focus on what's fresh and trending. With 10–12 taps (and a little room to expand that number), the new shop will serve pints as well as fill growlers and crowlers.
"Our 'crowler' fills will be 32-ounce cans filled from the tap and then tightly sealed with a high-speed crimping machine," said Watson. "Crowlers offer a comparable shelf life to growlers but protect the beer better with no exposure to light."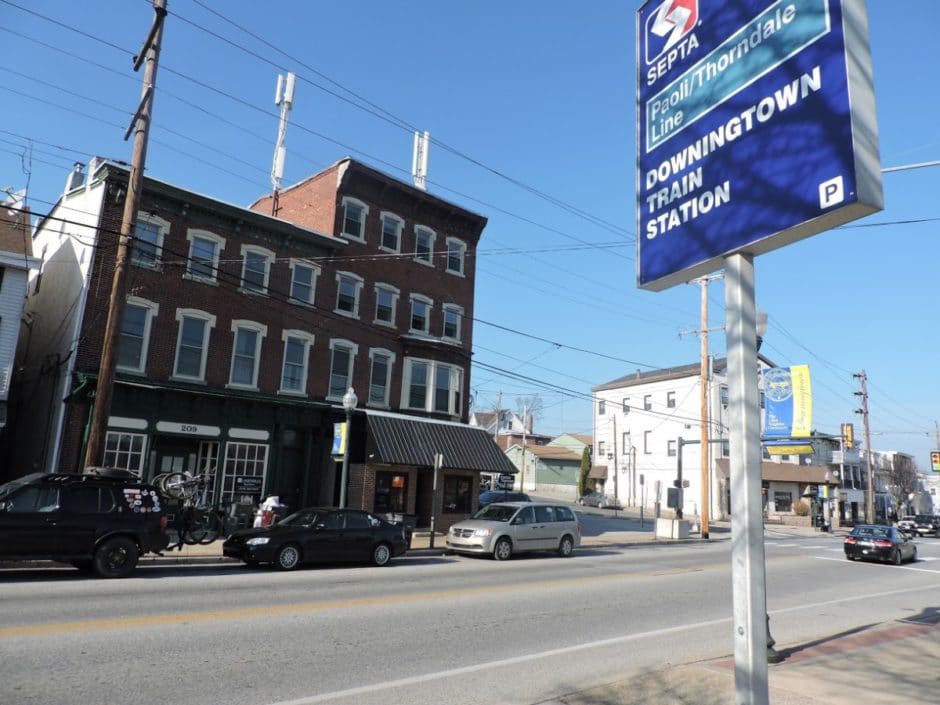 With plans for Bottle Room in the works for about a year, McGettigan purchased the previously occupied building at 209 W. Lancaster Ave. in September 2015. Renovations are currently underway by general contractor J. McGettigan LLC, owned by McGettigan's brother J. J. McGettigan. Both McGettigan and Watson are Downingtown natives and are big believers in the growth and health of the local community.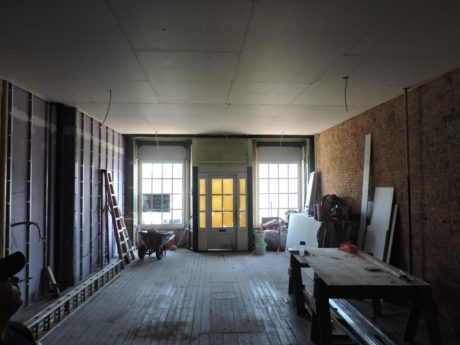 "We're happy to bring another great establishment to the borough of Downingtown," said McGettigan.
With close to 35 years of combined experience in the food and beer businesses, McGettigan and Watson have established plenty of strong relationships with local breweries and artisan cheese makers. When construction is finished, Station Taproom's kitchen will connect to Bottle Room, which will offer a small menu with plates of local charcuterie and cheese from the likes of Birchrun Hills Farm in Chester Springs and The Farm at Doe Run in Unionville.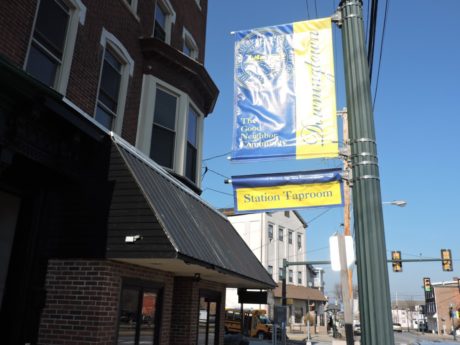 When Bottle Room launches in the coming months, McGettigan and Watson believe their new venture will differentiate itself from other bottle shops, which sometimes thrive on the build-your-own six-pack model. Customers can expect strong curation of the vast list of beer to be expertly paired with distinct food selections.
"The retail experience will not be rushed and we'll always have someone approachable on-site to serve as a guide," said McGettigan. "If the model works, we'll be interested in pursuing other locations."
Bottle Room will be opening soon at 209 W. Lancaster Ave. in Downingtown.