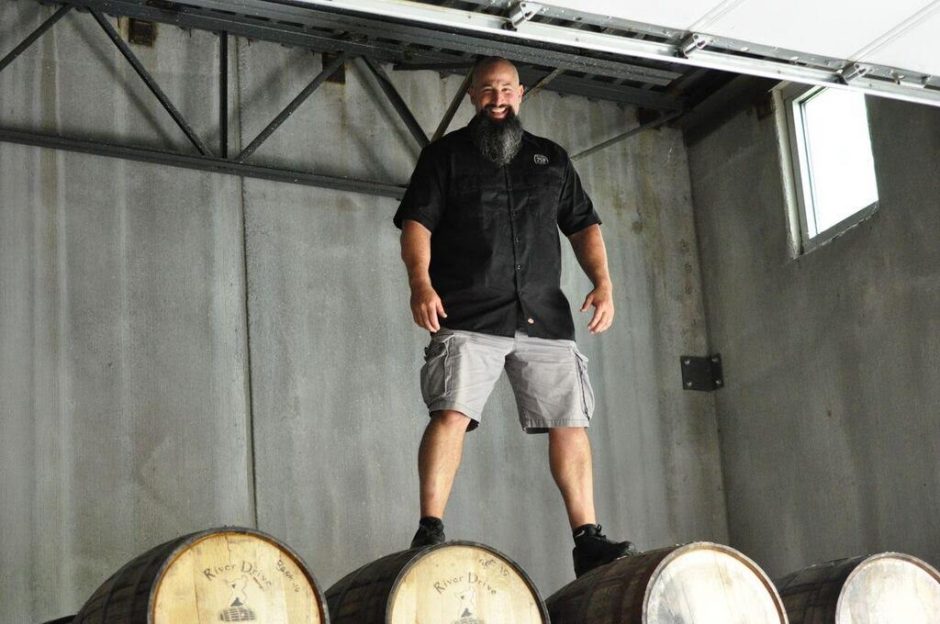 He's a man on a mission—a mission to create world-class brews for craft beer connoisseurs in Delaware County and beyond.
Delco's own Bob Barrar, head brewer at 2SP Brewing Company in Aston, is known familiarly as the "Medal Machine." With more than two decades of brewing experience under his belt, Barrar has racked up an impressive collection of hardware and accolades. He holds 19 Great American Beer Festival (GABF) medals and 10 World Beer Cups.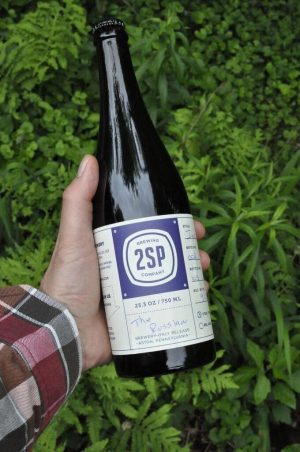 During this past fall's festival in Denver, CO, Barrar's "The Russian" took home the coveted gold in the Imperial Stout category, a first for 2SP. Barrar has surely secured his reputation as the country's dominant brewer of the Russian Imperial Stout style. The recent medal is his 11th in the category.
"'The Russian' is a 9% beer that's balanced, big and robust," said Barrar. "You'll find notes of chocolate, roasted coffee, licorice and vanilla. The flavors are complex, and it actually gets better with age."
GABF also recently awarded Barrar the bronze for Antonym, his Belgian-and French-style ale.
Prior to joining 2SP, Barrar spent 15 years perfecting his craft at Iron Hill Brewery in Media. Life was grand. His brews were winning awards, and he was passionate about his position and products.
Barrar's former colleague at Iron Hill, Michael Stiglitz, was quite familiar with the brew master's talent, and so began the recruiting process.
"It was actually a running joke. We often had a laugh about opening our own brewery," said Stiglitz, or "Stigz" as his friends call him. "Finally, our conversations became more real and it started happening."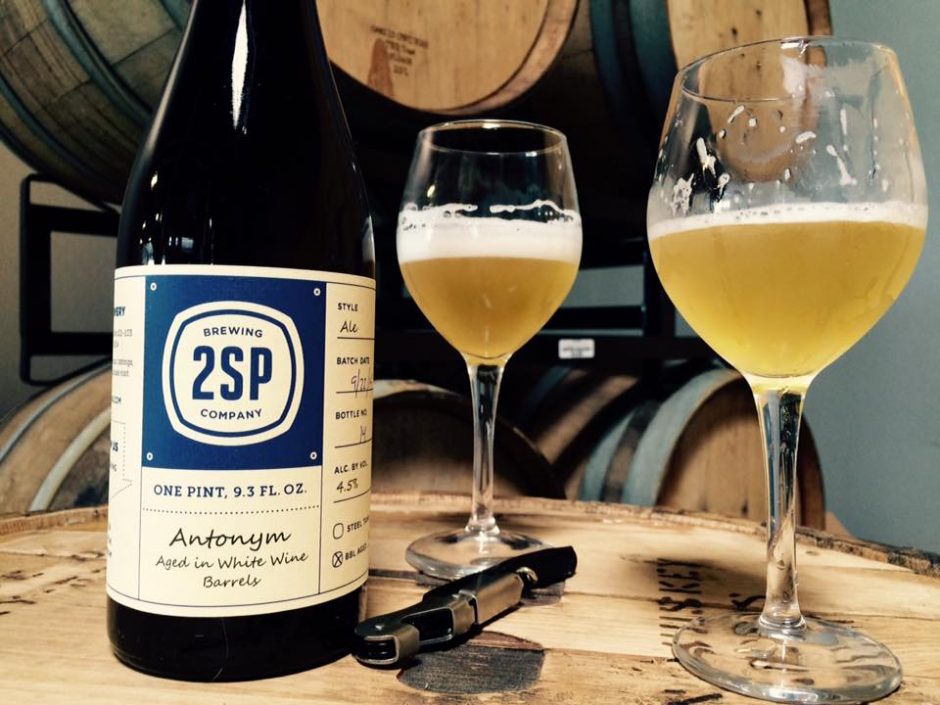 In just one year, 2SP Brewing Company has earned a remarkable reputation in Delco and the Greater Philly area. There are many reasons, but here's one: its first-born brew, Delco Lager. The American Amber Lager has a classic, crisp amber taste that pairs well with sandwiches to steaks to stadium food. Now canned, Delco Lager is flying off the shelves.
Stigz also highly attributes the success to 2SP's all-star mentality.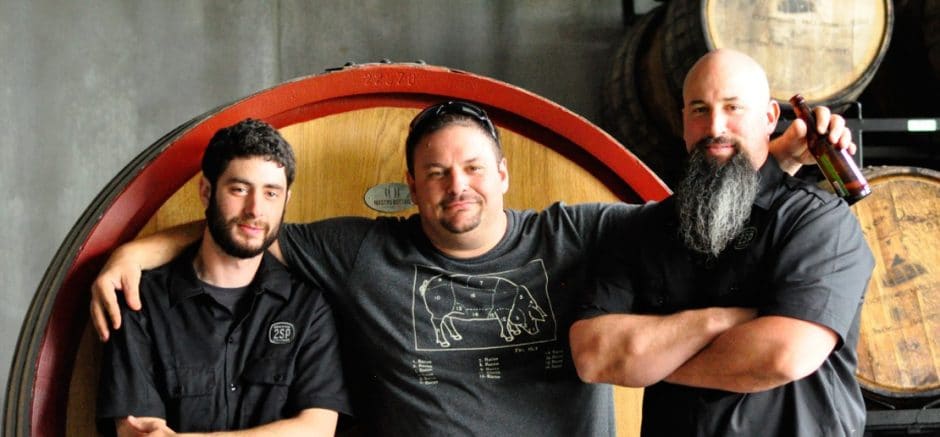 "When we put the team together, we did it very carefully, hand-picking only the best," he said. "We have a superstar brewer in Bob and an experienced sales team, led by Mike Contreras. He has great experience from working for Rogue and Dogfish Head."
2SP has capitalized on this all-star startup team mentality, though the crew says the past year hasn't been one huge celebratory toast.
"I've been brewing for about 20 years, and what it comes down to is just really hard work, and doing it the best I know how," said Barrar.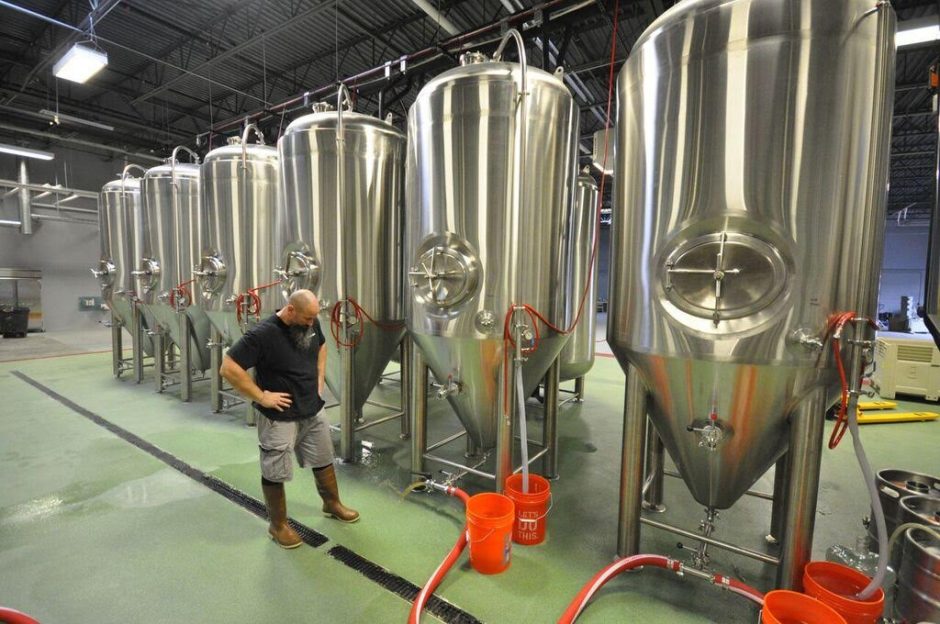 Stigz notes that 2SP is a labor of love for the whole crew.
"It hasn't all been easy for us. It's constantly an uphill battle, and we know we've fought hard for our success. But it's all worth it. That makes us even more proud of our awards and recognition," he said. "We respect each other's positions. I respect Bob for all his hard work. I often find him washing the tanks and scrubbing the kegs. We work hard, but in the end, everyone's smiling and that makes your heart fill up."
Barrar said cheers to that.
"At the end of a long, productive day, I like to kick back with the team and drink a beer," he said. "I love what I do. It's a very cool thing."
With a prosperous year in the history books, 2SP's leaders are looking to bring it up a notch.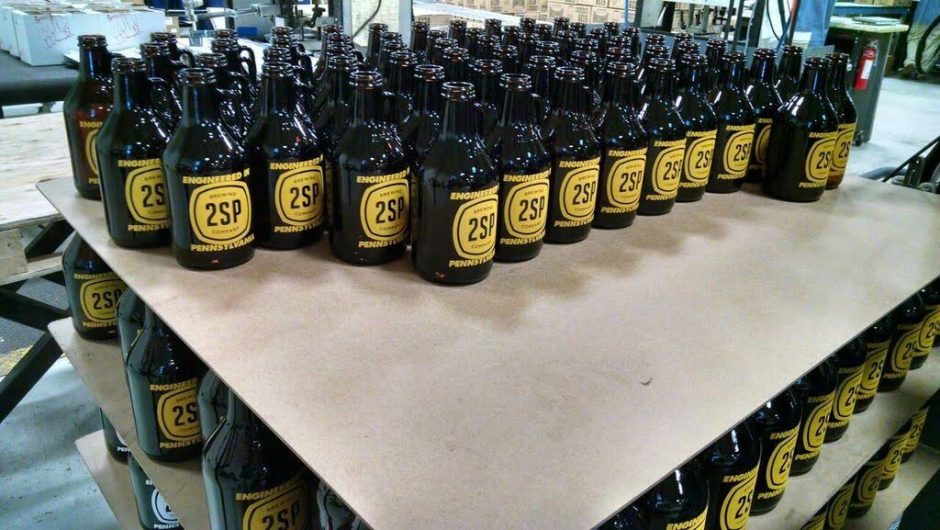 "Our fans love us, thankfully. We're on the map. Now, we're looking more into quality control, fine-tuning our processes and products, upgrading our 20,000-square-foot facility and looking forward to the next decade to come," said Stigz. "We want to make only the best in the region.
Barrar, Stigz and the rest of the 2SP family welcome everyone to the Tasting Room to have a chat, raise a pint of their award winners and learn more about their brewery and brand.
Check out 2SP on Facebook for the latest news.
Find the 2SP Brewing Company tasting room at 120 Concord Rd., Units 101-103, in Aston; phone: (484) 483-7860.