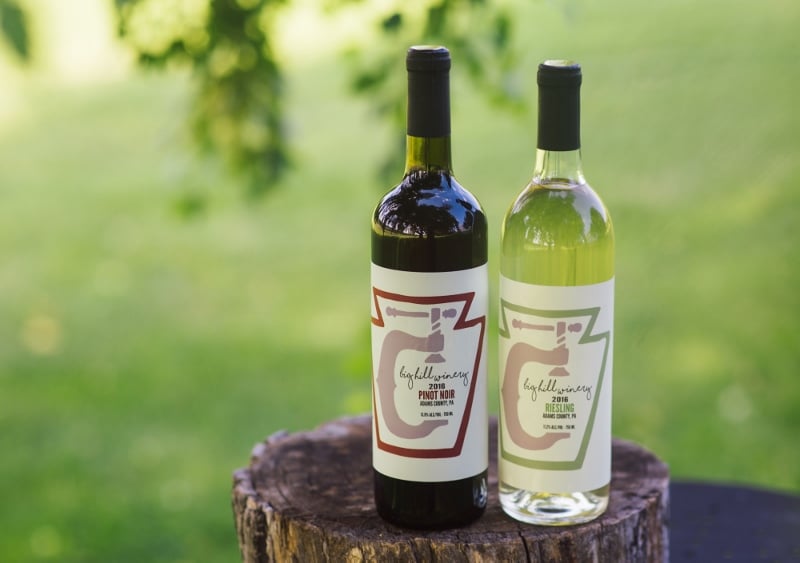 Already known for impressing cider-lovers, Big Hill Ciderworks is taking its product offerings to a whole new level and now offering wines!
Produced as Big Hill Winery, Big Hill Ciderworks recently released two of their first wines to the public: a 2016 Riesling and a 2016 Pinot Noir. Keeping it local, both wines are made from Adams County grapes and will currently be available at farmers' markets, such as Kennett Square Farmers Market, West Chester Growers Market and Broad Street Market, and also at special events.
Pick up a bottle, or two, of these new releases at the farmers' market and be sure to keep checking back to the Big Hill Ciderworks website and Facebook page for details regarding new sale locations and future wine varietal releases.