If you've been following along with Hale & True's journey and waiting for the chance to sit and sip cider in its new taproom, you're in luck! The build-out of Hale & True's cidery and taproom is well under way in anticipation of an early 2018 opening, and we have a sneak peek.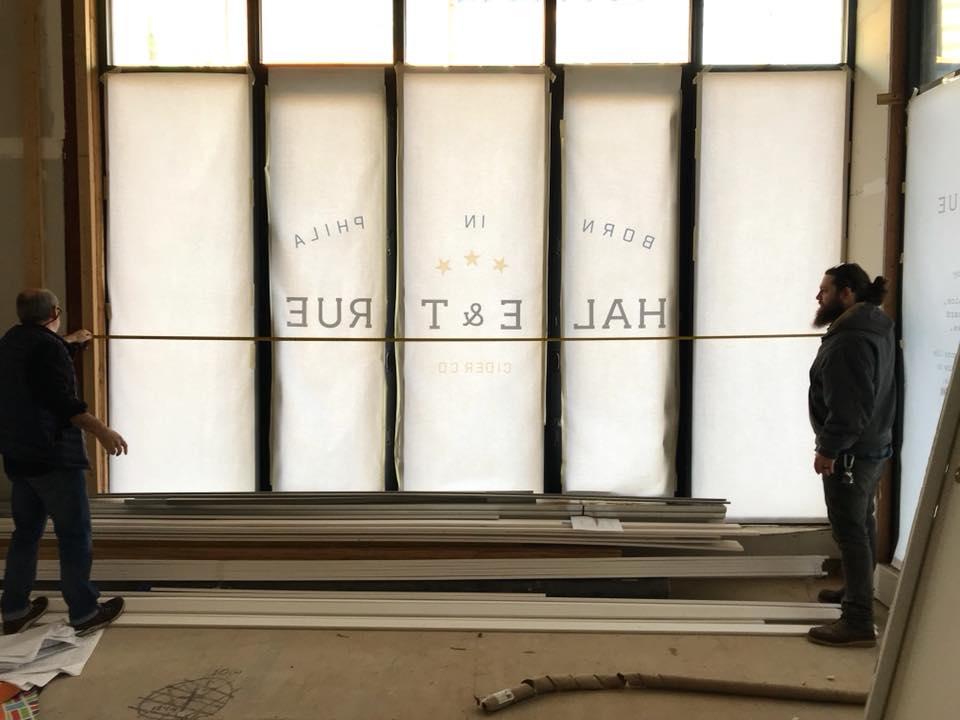 Co-owners Risa and Kerry McKenzie have just released renderings of the new taproom, which will be located at 613 S. 7th Street. As far as the aesthetic of the cidery goes, it will be comfortable yet polished, with the vision of elevating expectations for a craft production space. The warmth of layered lighting and handmade furniture will bring balance to the stainless steel fermentation tanks and towering glass windows.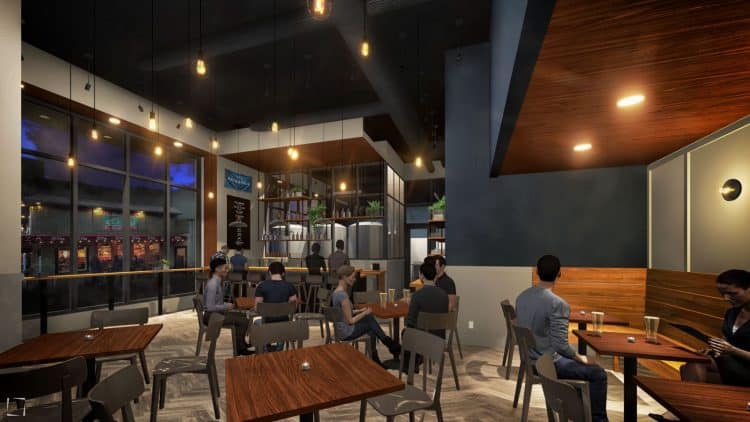 The space is turning into quite the family affair, as all the furniture is being salvaged, designed and built by Kerry's father and brother, owners of Sweetwater Wood Design. The tables are made from salvaged old-growth redwood, collected
and restored from discarded picnic tables, benches and chairs from the Jersey Shore. The bar top and banquet seating will be crafted from cypress wood, salvaged from a mushroom barn in South Jersey.
As its opening approaches, Hale & True is seeking cider lovers to join the team, including a taproom manager. Details of the position are listed on Hale & True's website.
Stay glued to Hale & True's Facebook and Instagram pages as a grand opening date will be announced after the New Year.
You can find Hale & True at 613 S. 7th St. in Philadelphia.