At The Table BYOB is celebrating its first anniversary, and the cozy 26-seat gem in the heart of Wayne is pulling out all the stops for this celebration. According to Chef/Owners Alex Hardy and Tara Buzan, the couple behind At The Table BYOB, they've added two exciting offerings: a Chef's Table experience and a Valentine's Day menu, in addition to the current a la carte menu and $65 five-course tasting menu.  
Chef's Table Experience and New Menu Items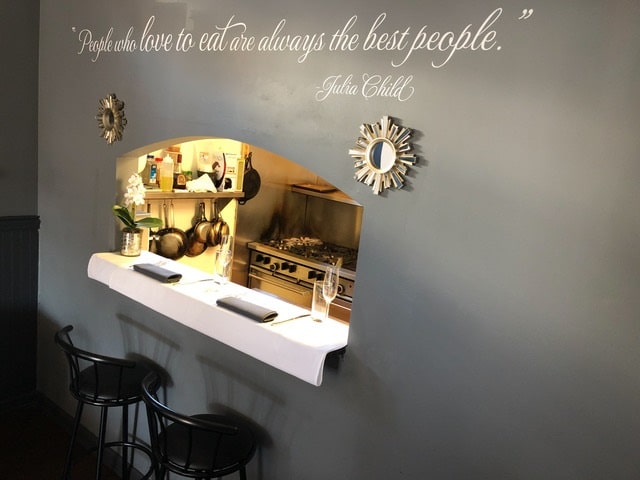 The Chef's Table experience offers the ultimate entertaining dining option, and also the best seat in the house. Dining guests who reserve the newly added Chef's Table will gain a front-row seat to watch the culinary action in the kitchen! Reservations are required for the Chef's Table, and guests may choose from either the chef's tasting menu or the a la carte menu.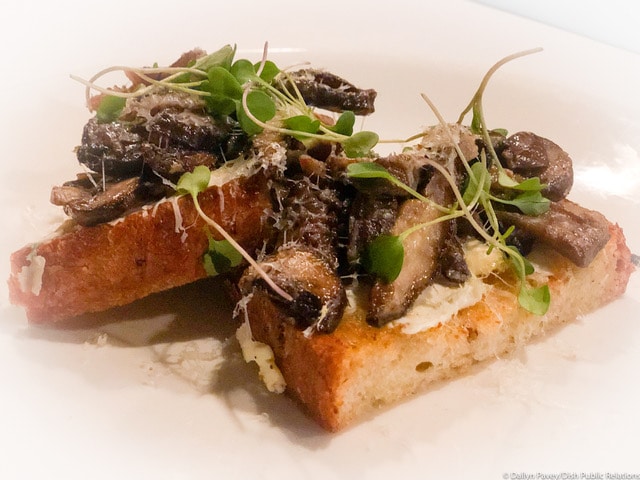 Plentiful new menu items exist, including Acadian pearl oysters with apple mignonette and remoulade; butternut squash and apple soup with aged smoked cheddar; beet carpaccio featuring grapefruit, goat cheese, dill and hazelnuts; wild mushroom toast, made with sour dough, gruyere cheese and thyme; duck confit gnocchi with goat cheese, maitake mushroom and pistachio; and, fettuccine carbonara with shrimp, crab, lobster, bacon, parmesan, chili butter and jidori egg.
At The Table BYOB regular dining hours are Tuesday through Saturday, 5–10 p.m. On Sundays, a four-course Supper ($45) is served from 5–10 p.m.
Valentine's Day Dining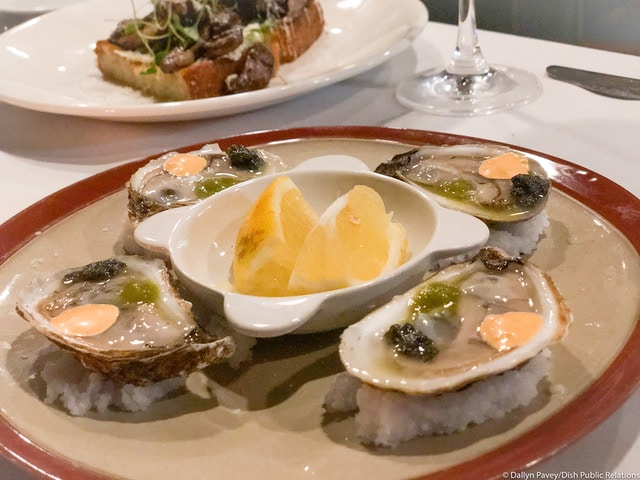 For Valentine's Day, At The Table BYOB will offer a four-course tasting menu for $75 per person and the six-course Chef's Table tasting menu for $95 per person, plus tax and gratuity. Valentine's Day menus will be offered beginning Wednesday, February 14, through Saturday, February 17. (Please note that only the tasting menus will be offered on Valentine's Day, February 14.)  
Four-Course Chef's Tasting Menu ($75) or Six-Course Chef's Table Tasting Menu ($95)
Amuse bouche and Champagne
Lobster shooter (Chef's Table amuse bouche)
 First Course (Choice of one)
Acadian pearl oysters with apple mignonette, spicy remoulade and lemon
 or
Duck rillettes "toast" with sour dough, cornichons, cognac-glazed grapes, pickled carrot rounds and mascarpone
 Second Course (Choice of one)
Four-type traditional caviar service (Chef's Table only) with diced shallot, chives, capers, jidori boiled egg and lemon crème fraiche
($50 supplement per two guests)
or
 Roasted tomato and she-crab soup with sour dough, Taleggio and shaved black truffle
 or
"Hudson Valley foie gras torchon" with cocoa nibs, onion soubise, pickled mustard seed, blackberry prosciutto and pistachio
 or
Escargot with pea agnolotti, parsley butter, shallot mousse, parsnip and dill
 ~
Raspberry sorbet
~
Third Course (Choice of one)
Duck confit gnocchi (Chef's Table only) with shaved black truffle, maitake mushrooms, truffle butter and goat cheese
 or
European stone bass with cauliflower, goat cheese crema, langoustine and Pedro Ximenez "XO"
 or
Wagyu "ribeye" with Maine lobster tail, turnips, taleggio cream sauce, pickled mustard seed and pistachio dust
 or
Pan-seared scallops with roasted red pepper and chorizo broth, chimichurri and lime oil
~
Two cheese assortment (Chef's Table only)
Traditional cheese platter
 Fourth Course
Flourless chocolate cake with white chocolate drizzle and pistachio brittle
Make your reservations today for Valentine's Day dining or to visit another day, if you like, to explore the new menu and take part in the Chef's Table experience.
Find At The Table BYOB at 11 Louella Ct. in Wayne; phone: (610) 964-9700.
Photos:

Dallyn Pavey/Dish Public Relations