There's a new restaurant in town: One that's combining fine dining with affordable pricing and innovative ingredients. Louette's BYO, which opened on January 18, is the creation of Chef Steve Howells, and the name "Louette's" is a portmanteau of Howells' children's names: Louis and Charlotte. Housed in the former Marley's space on Bridge Street, this cozy bistro serves up imaginative fare.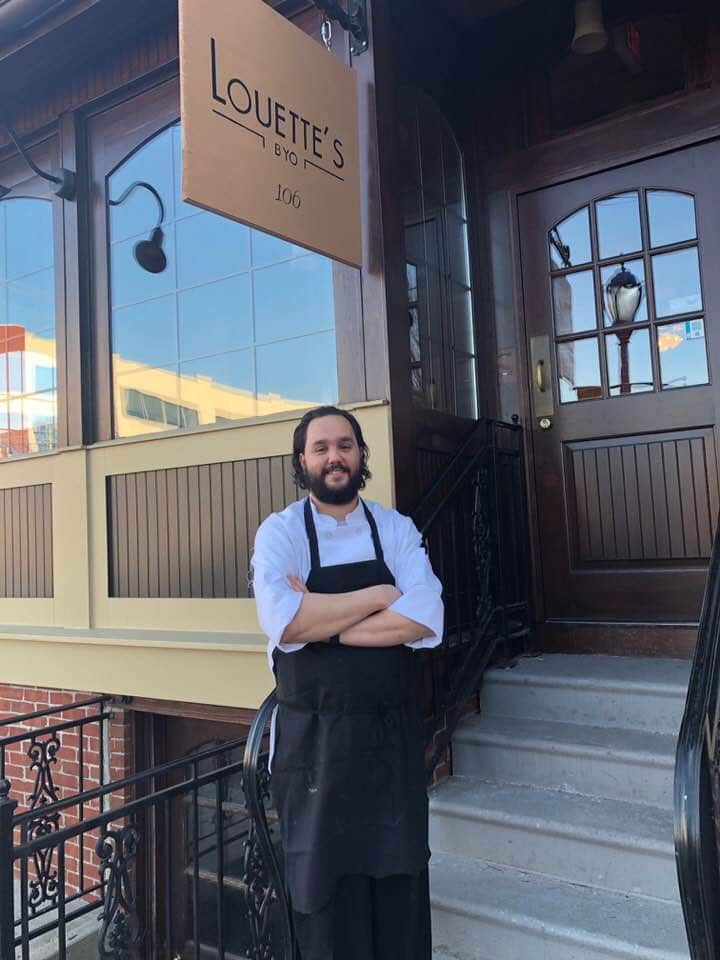 "I love tasting menus; doing small plates allows me to be creative and not feel obligated to charge $29 for a steak and try to make sure the customer feels like their getting value," Howells explains. "We keep the prices low, encourage getting a few plates and trying a little bit of everything."  
Louette's tasting menu includes four courses for $45. Small plates aren't tapas, however they are a complete dish in smaller form, with just a little less than a standard oversized entree. Having a small plate from each course allows room for Louette's heavenly chocolate and seasonal desserts.
There is nothing on the menu priced over $17, which is a creative way of encouraging people to try dishes they wouldn't normally be inclined to sample.
"Our rules are we have no rules with our menu and cuisine. We work on developing recipes until we're all happy. Then we test-run them. If we get positive feedback, then they go on the menu," Howells says. "My training is rooted in classic French, but we like to think of ourselves as a modern American restaurant. We have Asian dishes on the menu, Middle Eastern ingredients, Italian and American influences. We don't limit ourselves. If it tastes good we'll make it, like the harissa noodles with poached egg and crispy potato skins."
The tasting menu allows diners to choose various dishes from a few categories: Simple; Noodles; Conversation Starters; and Mains. Many dishes focus on local and root vegetables such as cauliflower, onions, mushrooms, cabbage, rutabaga, broccoli and mustard greens, while proteins might feature the familiar (chicken, salmon, duck, hanger steak) or something fun and exotic (mackerel or squid). The sauces are dynamic and complex, and the lovely presentations make eating at Louette's such a treat.
Louette's features fun and delicious dishes, including lobster roe spaghettini with green onion and shiitake mushrooms; wild mushroom risotto with mascarpone and truffle oil; and Spanish mackerel crudo with horseradish crème fraiche, lemon, chive, radish and crispy shallots. The slow-cooked sous-vide hanger steak is flavorful and tender, with buttered Swiss chard and heavenly smoked potato and baked onion rings — a customer favorite. Other popular dishes are the bread and butter starter, the savory potato noodles, the fascinating charred squid and the hand-torn sweet scallops.
Howells' background includes a start as a busboy at a pizza joint. "I always knew that I wasn't cut out for the 9-to-5 sitting in front of a computer all day kind of job. I need excitement and that adrenaline rush," he says. He attended the restaurant school at Walnut Hill College, and has worked in two Michelin-starred restaurants: Cortez in San Francisco, and then Hatfield's in Los Angeles.
"After Hatfield's won some awards, I came back to Philadelphia, which was always the plan. I gained experience, then brought it back home," Howells says. "I took a job at Blackfish in Conshohocken as a line cook, got promoted to sous chef, then to chef de cuisine, then head chef. I was sous chef and a big part of the team when Blackfish won 'best restaurant' in 2011 in Philadelphia Magazine."
"I feel very lucky and fortunate to say that everyone who works at Louette's really cares about the business and wants to do the best job that they can. My goal is to have a successful restaurant, quality of life, and happy people walking in and out the door. If I'm lucky, I'll get a great review by Craig Laban, win a James Beard award or two, and just have a very successful restaurant," he says.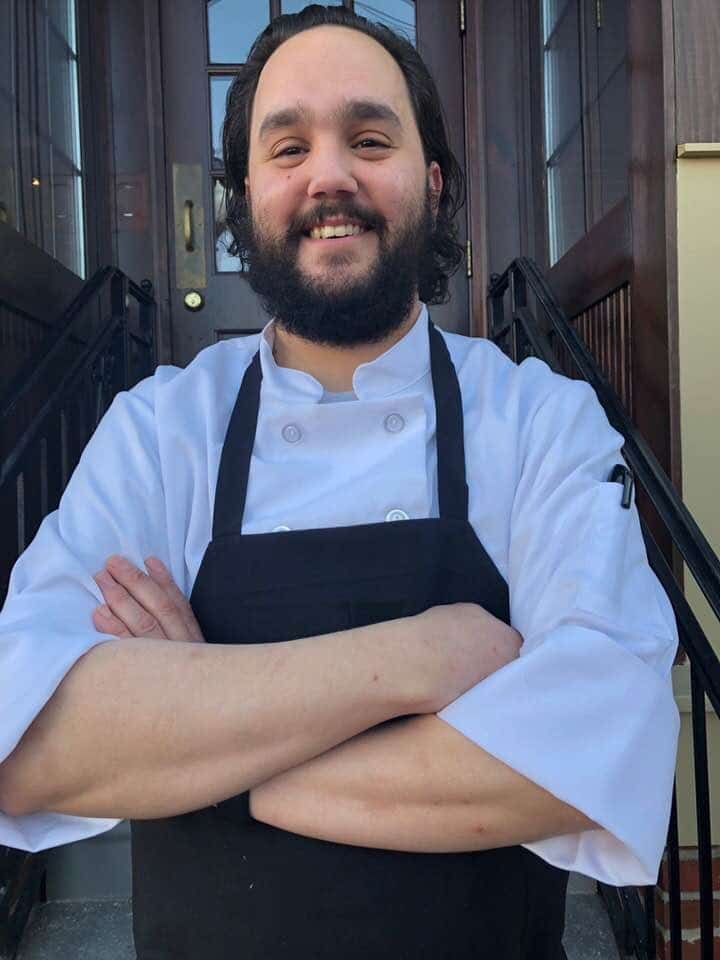 The Phoenixville community is part of why Howells loves it here. He says, "I love the vibe, I like the demographic. I love the history of the town. There's a little bit of everything. One thing that really stands out is the first time I introduced myself to Phoenixville's Facebook page and told them about myself and the plans for the restaurant. The amount of love and support that came back immediately was shocking to me, to say the least.
"I know we're very new, but I feel as though the people of Phoenixville have accepted us into their community, and we are truly grateful. It's inspiring!" he declares. Clearly, Howells and his team at Louette's want to be a part of Phoenixville and give back to the community as much as they can.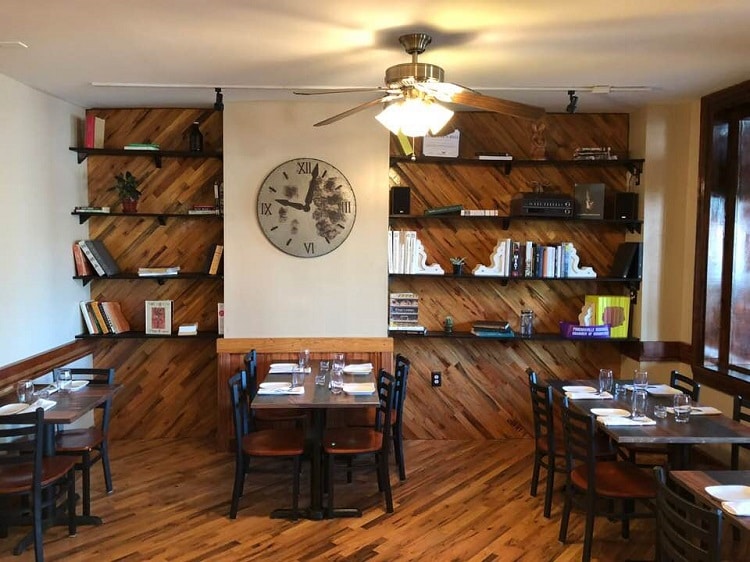 So, bring a bottle of wine, peruse the menu and settle in to this cozy bistro!
Find Louette's BYO at 106 Bridge St. in Phoenixville; phone: (484) 924-9906.
Photos:

Christine Tarlecki and Stephen Trimble