We've just learned that The Towne House, the iconic restaurant in downtown Media, Pennsylvania is soon to begin a new chapter. A lease, brokered by restaurant real estate pros Tess Scott and James Pinckney of ZMCRE,  has been signed for the legendary building, a place woven into the fabric of the community and the memories of so many of its residents.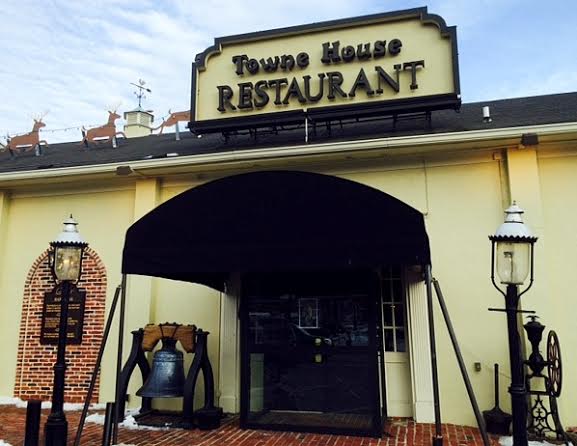 Though we can't reveal yet who the new tenants are, here's what we can divulge:
The Towne House building, which sadly has been vacant since the restaurant closed in 2015, will not be torn down. Instead, the space will be tastefully divided into five different, but very complementary spaces, featuring a pub/tavern in the former "Tiffany Room," and a more formal dining restaurant experience and catering event/performance space in the previous "wedding" area.
The only major structural change to the building will be a 3,000-square-foot section in the middle of the building that will be removed to make way for a sprawling outdoor patio, party space and beer garden. Also, an additional event space on the second floor will now overlook the open courtyard.
And, while the tenants will certainly breathe new life into the space, they've assured us that it is their solemn priority to respect how important The Towne House is to the people of Media, and they will do their best to respect the many memories that live within its walls. In fact, the space will no longer be called "D'Ignazio's Towne House," but "Media's Towne House."
A Facebook page is now available, requesting advice and ideas, and looking for local produce providers. Also posted are employment opportunities and a calendar, allowing community groups to utilize the space freely during "down" times. All this information and feedback will be used to help this institution transition from folklore to living legend.
What do you hope moves into the space? Stay tuned for more info!
The Towne House building is located at 117 Veterans Square in Media, Pa.
Feature photo:

Lauren Avellino Turton