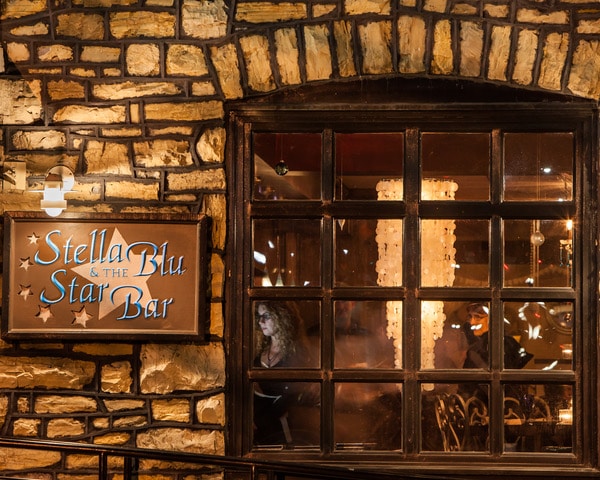 Sad news to report: West Conshohocken's Stella Blu is closing its doors on January 27 after 16 wonderful years in business. But, there is a silver lining — Stella Blu will be operating after that date as a virtual restaurant!
Current owners, Kim Strengari, Marianne Gere and Michael Golden are inviting guests to come back for one last meal prior to the closing date and experience all that Stella Blu has offered the Main Line dining crowd for many years.
"Stella Blu will always have a special place in our hearts," explains owner Kim Strengari. "We've experienced so much love and joy there over the years. We want our guests, our friends and our families who have special memories to come back one last time and share their stories with us."
After the official closing of the brick and mortar location as Stella Blu, the restaurant will return at some point in 2018 in virtual form. Guests will be able to order many of their favorite dishes and have them delivered right to their doorstep.
"So many of our regular customers would come in two or three times a week and order the same dish over and over," says partner Michael Golden. "It brought them comfort and a feeling of home. We want to be able to continue to offer these dishes, and look forward to launching a virtual reincarnation of Stella Blu. We will share more on that in the coming months."
The building where Stella Blu is currently located has been sold and the new owner, Sean Weinberg of Restaurant Alba and Biga, will be opening up another restaurant, Imbibe Food and Drink, which is slated to open in March. It will be a small-plate concept with cocktail bar.
We wish the owners of Stella Blu much luck in the future and can't wait to see the virtual restaurant concept come to fruition. We also congratulate Sean Weinberg on his new restaurant and eagerly anticipate the upcoming opening.
Find Stella Blu at 101 Ford St. in Conshohocken; phone: (610) 825-7060