Food banks, and the food pantries and programs they supply, are supposed to act as a safety net for people who are facing food insecurity. Over the past few years, due to the economic instability of the pandemic and, more currently, increasingly high levels of inflation, there has been a huge increase in the numbers of people in need. Again and again, through creative pivots, resource reallocation and non-stop fundraising, food banks have been able to meet the rise in demand.
But now, with the soaring costs of groceries and fuel, some food banks are facing an even bigger strain. The demand for their services is still at record highs, but the same sticker-shock at the supermarkets and gas pumps that is sending more people to food pantries is also affecting the food banks' abilities to provide enough resources to their communities. It's a double-whammy that is starting to take a toll.
"Demand has increased by more than 30%, yet food and financial donations have decreased by more than 25%," notes Anne Shuniak, the Senior Manager of Marketing and Communications at Chester County Food Bank in Exton, PA.
So the gap between what the food bank needs to provide, versus donations and the food bank's spending power, is widening. Chester County Food Bank also provides an amazing amount of fresh produce to its clients, much of which is grown by local farms and gardens. With the harvest season wrapping up, they'll need to turn to produce auctions and grocery stores to fill the gap. With costs as high as they are, that presents a real problem.
"Our Food Bank has spent $500,000 more on food costs in the past six months than the same time last year," Shuniak says.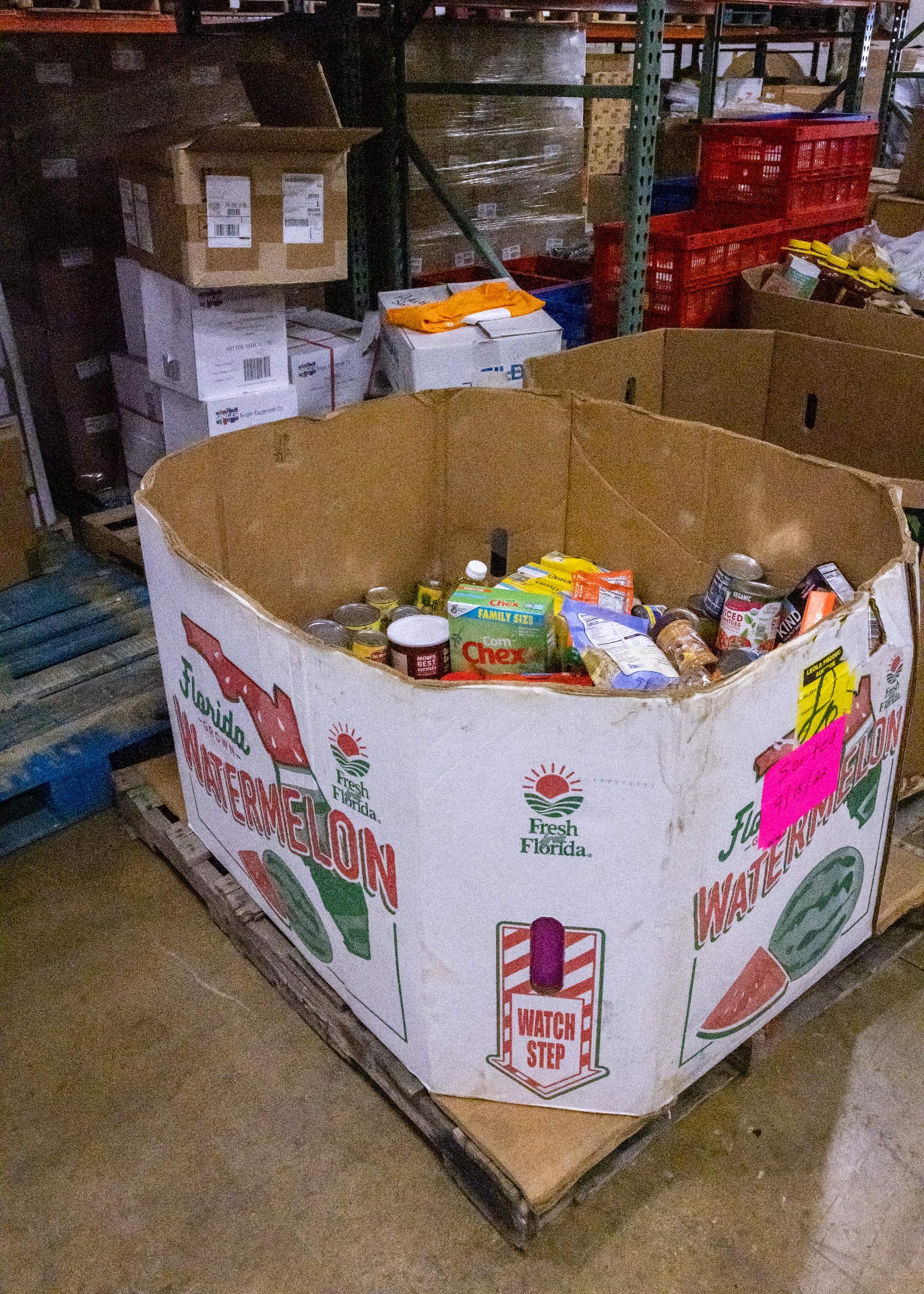 Andrea Youndt, the CEO of Chester County Food Bank, sees the financial strain of inflation having an immediate impact on the community.
"The impact of inflation on household budgets continues to intensify," says Youndt. "It's more expensive to put gas in your car; heat costs have increased. And then, of course, the prices at the grocery store are more with every trip. For many households, spending hundreds of extra dollars each month on the same necessities will likely force them to reduce their spending somewhere, and unfortunately, that is typically their food budget.
Chester County Food Bank partners with over 160 hunger relief organizations, including food pantries, schools, churches and shelters. It also oversees numerous educational programs and distributes 3 million meals a year, all of which is critical to fighting food insecurity across the county. Shuniak urges supporters who are concerned about this situation to host a food drive or, better yet, donate funds, which the Food Bank can stretch further through its bulk buying power.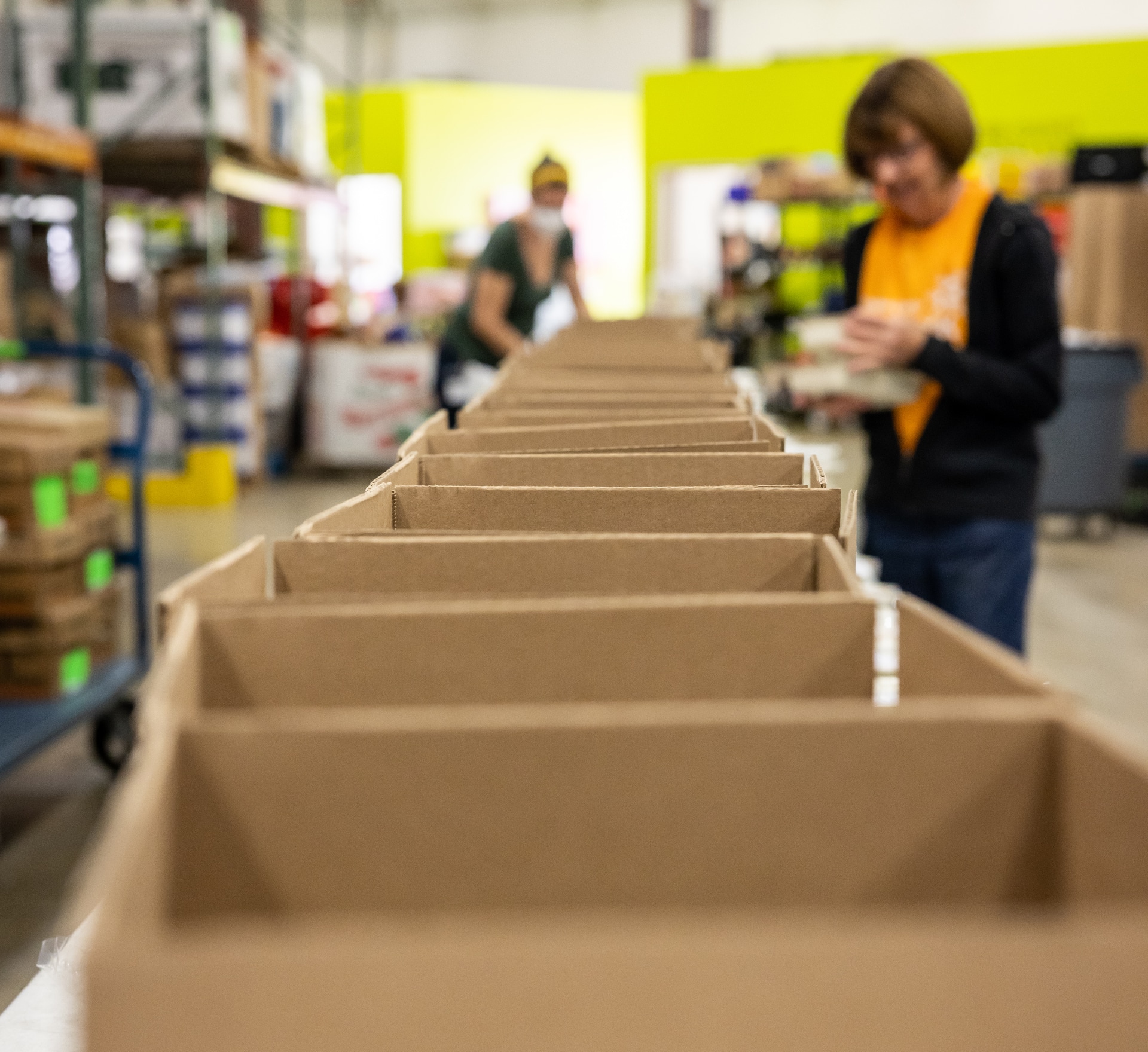 Helping Harvest is a fresh food bank in Reading, PA. In 2010, it distributed 8.2 million pounds of food to over 300 charitable food program partners, including food pantries, soup kitchens, shelters, after-school programs and more. Executive Director Jay Worrall says that while food donations from individuals haven't slowed down, it's been very hard for Helping Harvest to keep up with the increase in demand in 2022.
"We are at a very low inventory point right now, because food is hard to come by, but demand has gone up over 4 or 5 months as inflation has really set it. Food is leaving the facility faster than it's coming in."
The non-stop rising cost of food is also a major concern.
"We purchase 10 times as much food as we did before the pandemic," Worrall says. "We've purchased about 2.5 million dollars of food this year. We'll probably hit $3 million by the end of the year. Before 2019, our food-purchasing budget was around $400,000."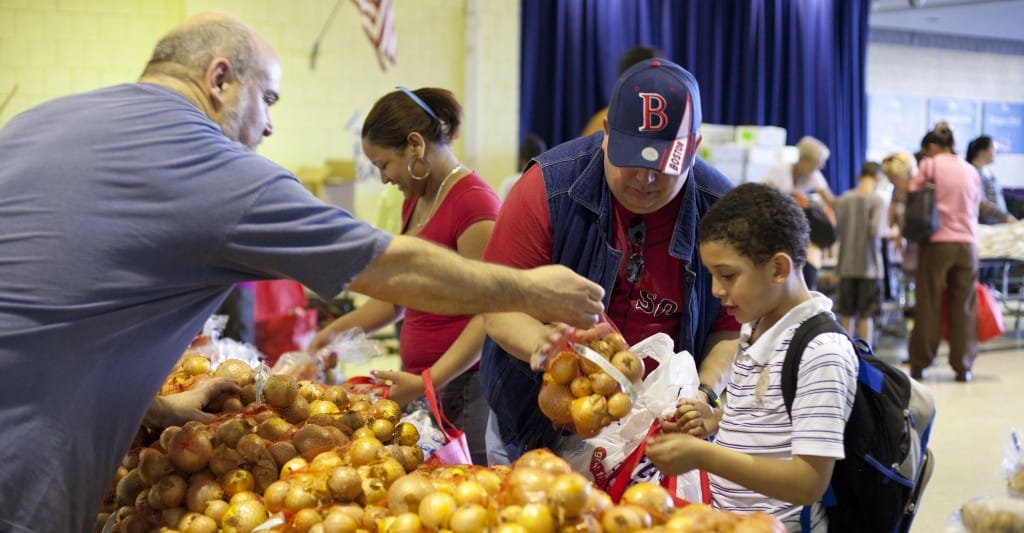 He also notes that increased distribution doesn't just mean more food — it also means more fuel and more staffing.
"Food purchases, staffing and diesel fuel are our biggest three areas of spending, and we've seen double digit inflation over the last year a half. The result of that is that we are challenged to get the food that we need for our clientele."
Worrall says that Helping Harvest has never had to turn anyone in need away, and that he and his staff are trying everything they can so that they'll never be in that position. In addition to ramping up fundraising efforts, the organization is launching new initiatives that Worrall believes will serve the food bank's constituents even better. Part of that is focusing on feeding children.
"We're trying to direct as much food as possible in ways that it will have the most impact, and we think that's by feeding children during their peak development years," he says.
Helping Harvest has been partnering with doctors and neonatal care providers to distribute weekender bags, filled with food items like mac-and-cheese, cereal, juice and snacks, to school-aged kids; last year they averaged 1,300 of these bags each month, and in 2022, that number has risen to 5,000 per month. He says to keep the program growing, Helping Harvest has invested some of its financial reserves into it.
"We'll have to gauge what we can do based on the resources that are available to us next year," he says. "If we have to provide less food in other parts of the community, the weekender program is the last thing we would reduce."
Like Shuniak, Worrall says that the number-one way people can help is through monetary donations.
"Food drives are very labor-intensive because of the necessity of sorting all of that food, and there's a fair amount of waste, because we often get expired products," he says. "We need money."
Please consider donating to your local food bank, or to other hunger-relief organizations. It is imperative that they are able to continue doing the important, lifesaving work they do while facing the same increase in prices that we're all feeling! For more information on Chester County Food Bank and Helping Harvest, please visit their websites, which you can find here and here, respectively.
First three photos:

Alan Johnson for PA Eats

Second two photos:

Helping Harvest