If you're reading this, or follow PA Eats on Facebook or Instagram, chances are that you're passionate about Pennsylvania food, agriculture and fighting food insecurity! We're so grateful for our community of readers and followers who share our values around supporting local and helping neighbors in need.
This month, we're introducing a great way to get even more involved with PA Eats: Become a Friend of PA Eats as a sustaining member! Your support means the world to us, and will allow us to maintain and grow our organization all year long. A sustaining monthly membership will increase your impact in a convenient, affordable way; starting at $10 a month, you can help PA Eats to educate, inspire and support our neighbors. 
Your sustaining membership as part of Friends of PA Eats will go toward programming that includes:
Delivering nutrition-education resources and budget-friendly recipes to the nearly 2 million Pennsylvanians facing hunger, including over 500,000 children. We do this through our

Nourish PA

video and recipe series, featuring delicious, affordable, accessible recipes that anyone can make. The videos teach basic cooking skills and empower individuals to use fresh, healthy ingredients. The recipes are designed to feature popular and seasonally available ingredients found at food pantries across the state. 

Feeding Pennsylvania

helps member food banks across PA secure food and other resources they need to reduce hunger in our state. PA Eats' Nourish PA series helps Feeding Pennsylvania meet this need, with educational videos and recipes that show food pantry clients how to create nourishing meals with the food they receive.
Creating content that highlights the diverse, beautiful, and important culinary culture throughout PA and tells the stories of the people that work within it. Through columns like

Meet the Farmer

and

The Who Behind the Brew

, we put the spotlight on small and large producers, farmers, and communities in Pennsylvania. Our

PA Food Icons

and

PA Bucket List

series, we honor both the traditional and emerging foodways of the Keystone state.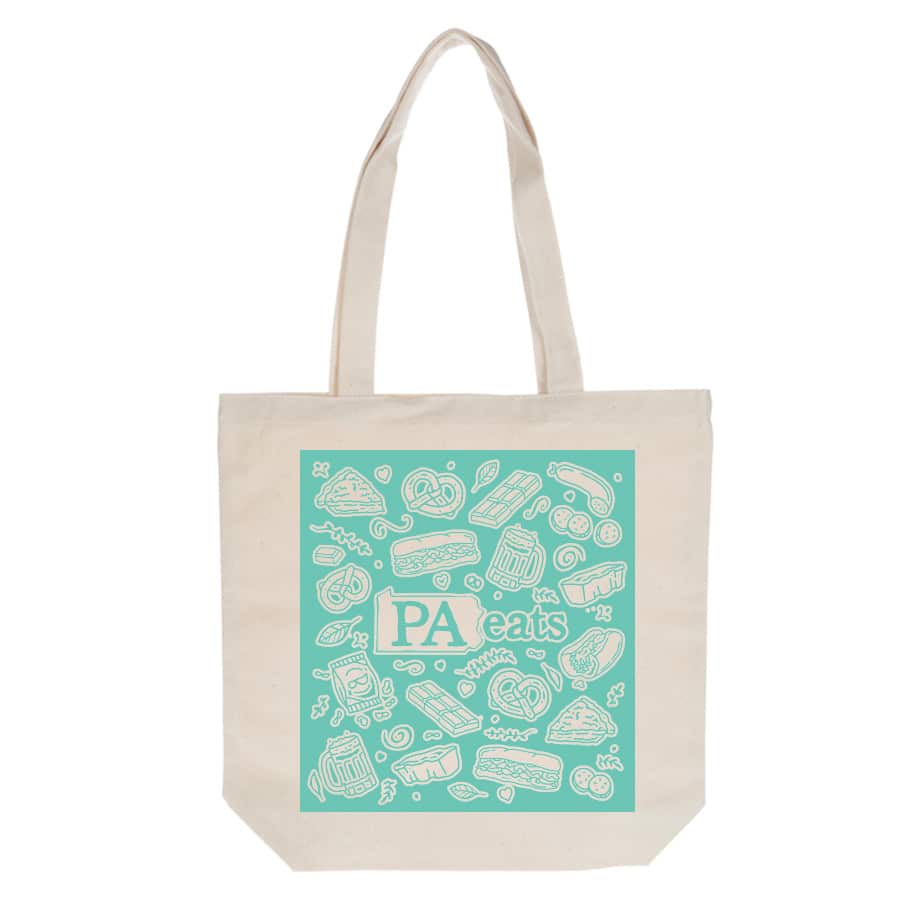 New and exciting for 2022 are our new PA-proud tote bags, featuring original artwork by local artist, Brian Barto! If you sign up for a sustaining monthly membership this October, you will receive one of these cute bag (perfect for the farmers market) as a thank you. Help us spread our mission by using the tote in your local community and representing our organization as a true Friend of PA Eats.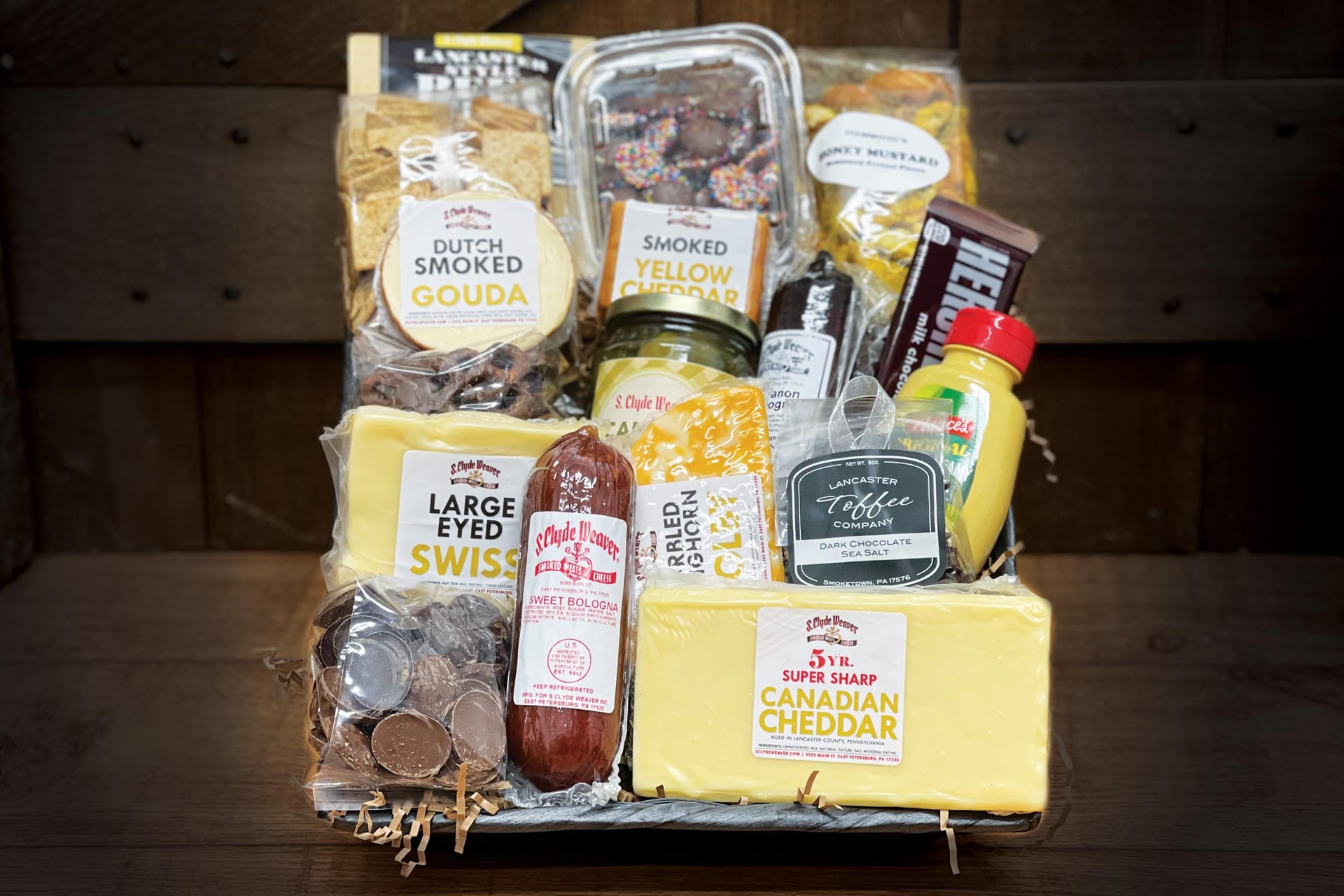 Plus, at the end of October, one Friend of PA Eats (new or existing) will be chosen to win a basket from S. Clyde Weaver, loaded with tasty treats, like Lebanon bologna, Lancaster beef jerky, pickles, mixed nuts, chocolate and more! S. Clyde Weaver has been serving and supporting local since 1920. Don't miss this chance to support PA Eats and win these delicious PA favorites! 
Sign up today for a sustaining monthly membership (select "Sustaining Membership, Monthly" at checkout) and help us reach our goals for 2023: Develop 100 Nourish recipes to support and empower those facing hunger; and publish 60 editorials showcasing the people, places, and products that make PA exceptional.
Tote image:

PA Eats

Basket photo:

S. Clyde Weaver