Mashed potatoes: They're not just for holiday meals! While mashed potatoes indeed make a lovely side dish, they can also be the star of the show, especially if they're topped with other ingredients. Pennsylvania potatoes are in season throughout the fall, and one of our favorite things to do with a nice haul of spuds is to mash them up and use them as a base for simple, tasty suppers. For best results, start with starchy varieties of potatoes, such as Russets or Yukon golds. This will yield fluffy and smooth mashed potatoes, while waxy varieties, like red bliss, can get a bit gluey. Look for potatoes as your local farmers market or seek out PA-grown taters at the grocery store from farming collectives like Sterman Masser.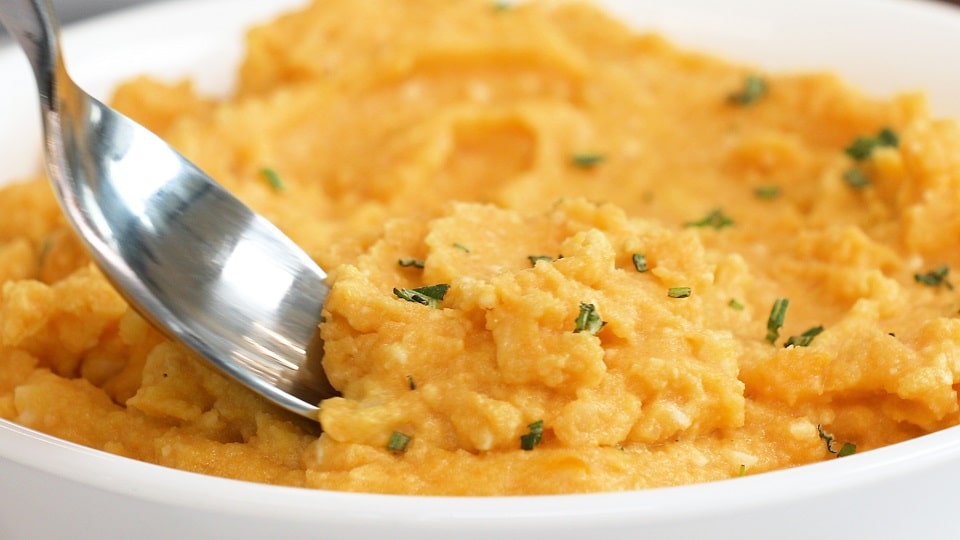 Try one of these three mashed potato remixes, courtesy of Savor Recipes, each one a creative twist on your favorite comfort foods. There's loaded baked mashed potatoes, with all the flavors of a classic loaded baked potato; poutine mashed potatoes, which channel the classic Canadian pub appetizer; and pumpkin Parmesan mashed potatoes, a perfect marriage of fall flavors.
Check out the video to see the technique, head to Savor Recipes for the full recipes!