We're in love, and we don't care who knows it! And yes, it's totally food — noodles, to be more specific.
Say goodbye to your college dorm ramen. The ramen that has made it on the scene in recent years is much more complex and, quite frankly, much more delicious! Plus, there's more than just a packet of heavily seasoned salt involved.
From the broth to the fixin's and all of the noodles in between them, we can't get enough ramen or pho — or all of their noodle-y cousins, for that matter. For us, there's nothing better than curling up with a hot bowl of creative noodles, any time of the year.
Find our favorite spots in Pennsylvania to snag a slurp-worthy bowl of ramen, pho and every other crave-able Asian noodle under the sun.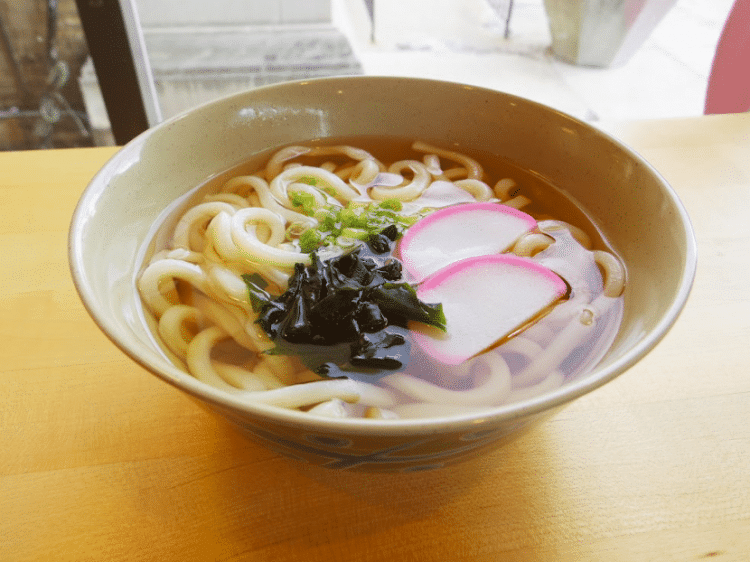 Japanese thick wheat noodles, dashi, soy sauce, mirin, sake, fish cake, wakame seaweed and scallions
Maido! is the only Japanese-owned grocer in the Philadelphia area. It focuses on bringing you the experience of visiting Japan, from the eat-in lunch counter where it serves authentic okonomiyaki, yaki-soba and other Japanese meals, to the selection of Japanese toys, snacks (the Pocky selection is out of control!), groceries and fresh produce. 5 E. Lancaster Ave., Ardmore; (484) 417-6745
Light soy sauce, vegetable broth, bamboo shoots, kikurage mushrooms, corn, bean sprouts, chopped scallion, baby bok choy, seasonal vegetables and a seasoned boiled egg
Terakawa's recipes originate from the Kumamoto region of Japan, meaning the broth is simmered for a full two days to create a depth of flavor that can only be described by experiencing it. Terakawa serves both the traditional, wavy egg noodles and the traditional Kyushu-tradition noodles, which are a straighter, lighter-colored noodle. Both are handmade and both cooked in an "al dente" fashion, as they will continue to cook in the broth when served. Two varieties of vegetarian ramen are on the menu, as well as starter snacks, like pork buns and Japanese sausage, as well as curry platters and donburi. 204 N. 9th St., Philadelphia; (267) 687-1355
Beef pho
BINTO Market & Cafe is known around Manayunk for its quick and casual Asian cuisine, like dumplings, spring rolls, noodle soups and curries. In addition to prepared meals in the market, you can pick up Chef Moon's signature curry paste, Pad Thai sauce, salad dressings, hot sauce and more. Home cooks: be sure to check out the pre-prepped meals — complete with Moon's ​proprietary recipes — to execute in your own kitchens​. 4345 Main St., Philadelphia; (267) 297-8764
Beef bone broth with rice noodles, scallions, pickled jalapeno, bean sprouts, Thai basil and choice of protein
Peculiar Slurp is a relatively new modern ramen joint, taking classic techniques and putting its own twist on them. Share a few of the small plates and noodle dishes with your table, or take your meal to go. The tough decisions start with the beverage list, with intriguing soft drinks (UCC Mango Cream Soda, Choya Yuzu Citrus Soda and more), coffee from Electric City Coffee Roasters (including maple bacon cold brew?!) and artisan teas from Mighty Leaf. The food menu doesn't make it much easier, with all sorts of bao buns, small plates — including the extremely tempting-sounding Japanese fried chicken morsels — and customizable ramen bowls. Under the careful direction of co-owners Gene and Miranda Philbin, the whole experience helps you feel transported to a gastropub in Seoul or Tokyo.  307 Penn Ave., Scranton; (570) 800-1900.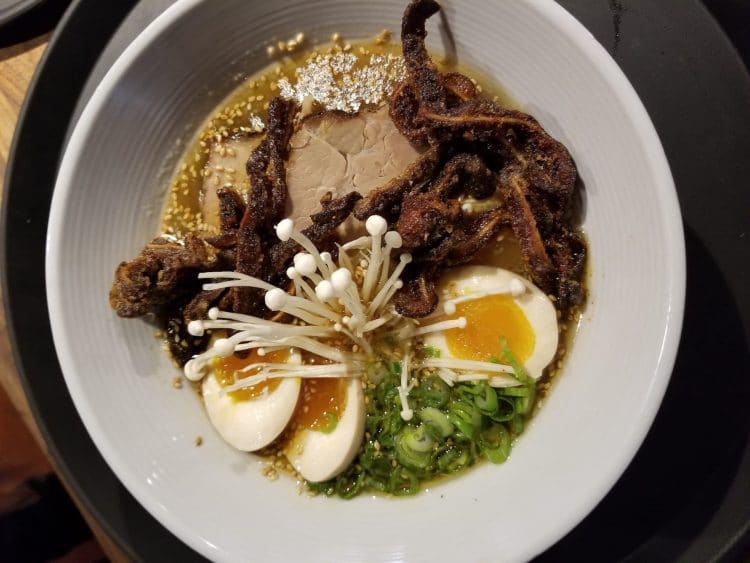 Chashu, crispy pig ears, nitamago, scallions and sesame seeds 
Ki Ramen is one of Pittsburgh's top spots for ramen, featuring a double broth, a combination of Paitan-style chicken and pork broths. The broth is then prepared with house-made noodles. Start with a basic ramen and add in goodies, like pig ears, nori or kimchi. We're digging all of the veg options here, too, like chilled miso eggplant, vegetarian bao buns and curry and miso ramen. 4401 Butler St., Pittsburgh; (412) 586-4796
Pork belly and chorizo ramen, soft egg, mâyu black garlic and fresh kimchi
1201 Kitchen is a contemporary Latin and Asian fusion spot in the heart of downtown Erie. While rooted in the traditions of both styles of cooking, 1201 Kitchen is playful and enthusiastic in its interpretations of the meals it designs. It's a unique kind of restaurant where you can order your guacamole and blistered serrano and pineapple salsa with masa chips alongside soy and wasabi-marinated Kobe beef skewers, shrimp tempura sushi rolls and pork belly and chorizo ramen! Stop in every day (except Tuesdays) from 5–6:30 p.m. for half-off ramen bowls. 1201 State St., Erie; (814) 464-8989
Ramen, ground pork, bok choy, scallions, soy, miso, sriracha and garlic oil
Mister Lee's Noodles is the Lehigh Valley's very first ramen bar, headed up by Allentown native Chef Lee Chizmar and Chef Erin Shea, also co-owners of the well-regarded restaurant Bolete in Bethlehem, Pa. Located in the Easton Public Market, Mister Lee's combines fresh ingredients, local inspiration and Japanese tradition to form unique flavor combinations. One unique aspect of the menu is a whole section of cold ramen, with dishes like The Green Machine, with marinated tofu, shiitakes, seaweed and sesame-soy vinaigrette. Hot ramen also abounds, in some unexpected flavors, like bacon and fried chicken. Gluten-free rice noodles make almost every dish suitable for those avoiding wheat! 325 Northampton St., Easton; (610) 829-2799
Rice vermicelli with grilled pork, chicken, shrimp and eggrolls
Phở La Vie is on a mission to use fresh ingredients and light flavors to create a perfect comfort food that won't weigh you down. Traditional beef phở with rare steak, brisket or meatballs are fan favorites, but don't miss the souped up (sorry, had to) house specialties like Tiếu Nam Vang, Phnom Penh noodle soup with shrimp, ground pork, quail egg and barbecued pork. Rice vermicelli, stir fry and bánh mi sandwiches round out the extensive menu. Give Phở La Vie a try and bring a taste of Vietnam into your home! 6003 Alentown Blvd., Harrisburg; (717) 888-9671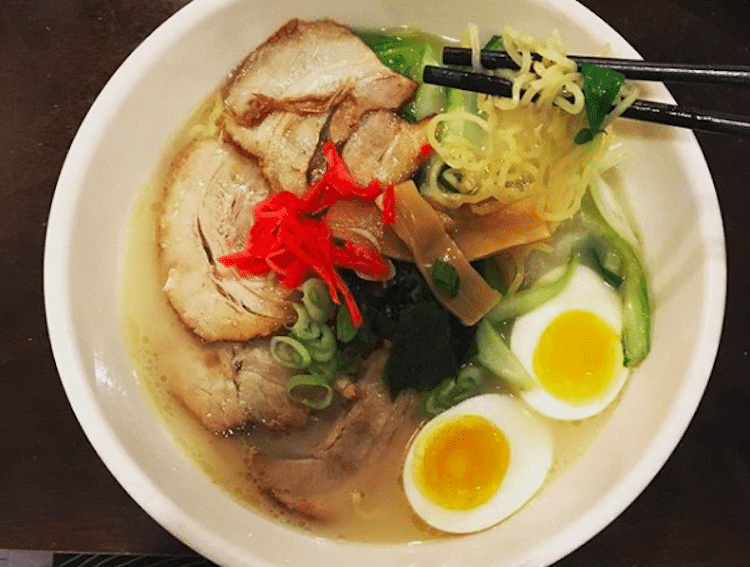 Japanese ramen noodles, pork broth, hard-boiled eggs, roasted sliced pork, bamboo, Japanese wakame seaweed and green onions
Issei Noodle continues the age-old tradition and art of cooking fresh forms of ramen, Vietnamese phở and other Asian-infused noodles from the Pacific Rim. Always ask for the daily special and recommendations if you can't pick between a few menu items. Whether it's a hot, brothy bowl (we love the Spicy Tan-Tan Ramen) or the cool, crunchy vermicelli salad sampler, everything looks amazing! Bonus points for tons of vegetarian options and a decent kids' menu. 44 N. Queen St., Lancaster; (717) 449-6800; 54 W. High St., Carlisle; (717) 243-7826.
Where is your favorite spot for noodz? Let us know in the comments or on the PA Eats Facebook page!
Feature Image:

Maido!

Ki Ramen Photo:

Ki Ramen

Issei and Sprout Photos:

Marisa Rosemellia