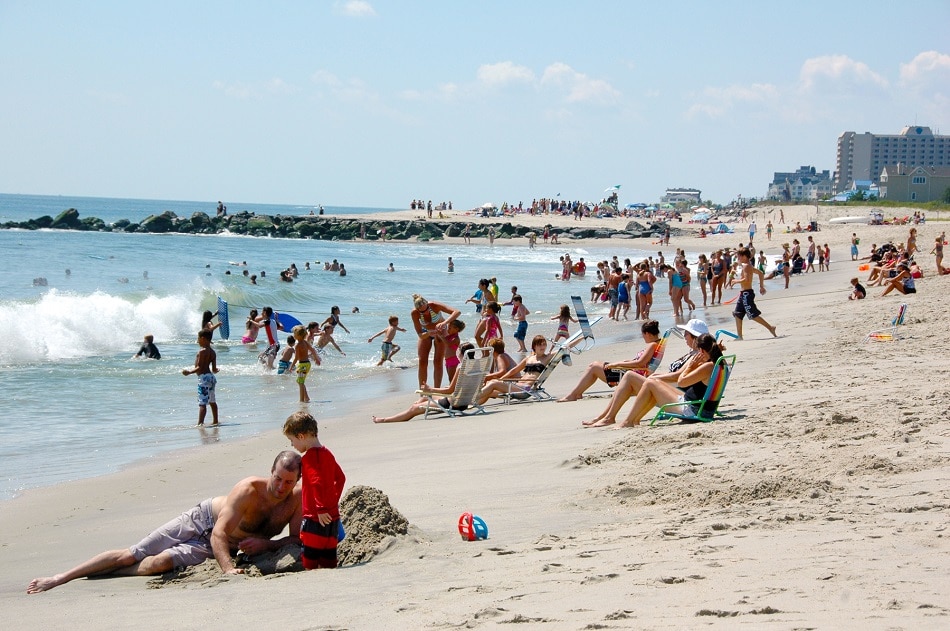 Whether you go down the shore every weekend, or for that one special week in the summer, when it comes to dining options, it's time to try something new! And we've selected a few restaurants for you to savor, no matter which shore city you favor.
Find our six favorite spots below: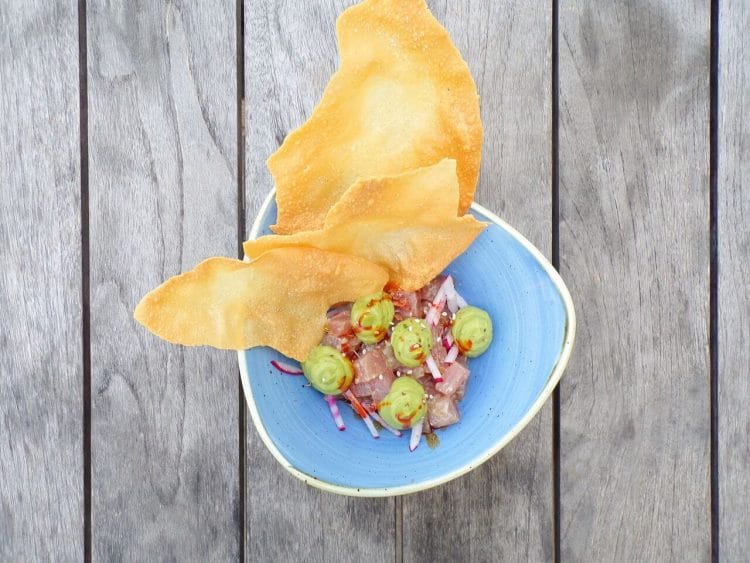 Summertime favorite The Diving Horse is back in action in Avalon with a seasonal menu of local fare. The new-for-2018 menu includes an abundance of New Jersey and Pennsylvania products, from fresh-caught seafood to delicious produce, creating a snapshot of the summer season at the shore on every plate. The menu, which will continue to evolve throughout the season, includes steamed yellowfin tuna tartare, Chesapeake clams, Cape May Point scallops and soft shell crabs. 2109 Dune Dr., Avalon; (609) 368-5000
Mike's Seafood, located right on the dock in Sea Isle, is a classic summer favorite. And it's definitely suited for the whole family, as there's something for everyone on the menu. Depending on the weather, start with the lobster bisque or the fresh calamari rings. Obviously, order clams for the table. Everything on the menu is crave-worthy, but we suggest ordering a special, where you can get a little bit of everything! The steamed lobster stuffed with fresh sautéed jumbo crab meat with baby red potatoes and corn is a favorite. And, don't forget: Mike's is BYOB, so bring a cooler of wine and beer to share! Mike's doesn't take reservations, but you're more than welcome to crack open a little something you have stored in your cooler to enjoy as you wait in line. 4222 Park Rd. Sea Isle City; (609) 263-3458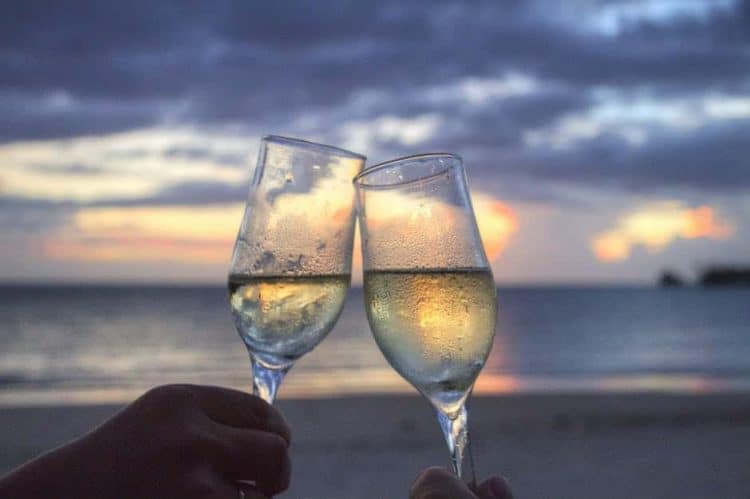 You know summer is here when Beach Creek is in full swing! Known for its beautiful views and equally as beautiful happy hour options, Beach Creek is the place to be for fine dining in Wildwood. Sharing the Prussian pearls, which are fresh shucked oysters with chilled vodka, sour cream, red onion and caviar, is perfect for a date night down the shore. You can't go wrong with the sesame seared tuna or the surf-and-turf as your entree meal. Pro tip: Sip on a Beach Creek margarita as your watch the sunset. 500 West Hand Ave., Wildwood; (609) 522-1062
Dine with a view of the Cape May beaches this summer at Iron Pier Craft House. Order the Kung Pao cauliflower to start, which features cashews, a Thai chili mayo and candied kumquats. We also have the hots for the crab and ricotta gnudi with sun-dried tomato pesto, shiitake mushrooms, peas and a truffle cream. And, whatever you do, don't forget to order prosecco mussels to share with the table and say "cheers" to a beautiful week in the nation's oldest seashore resort! 429 Beach Ave., Cape May; (609) 884-1925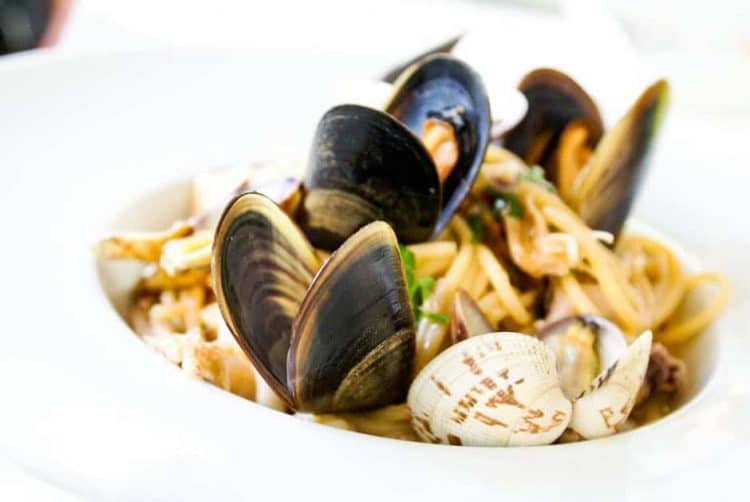 While Spadafora's may look like an unassuming seafood spot, don't be fooled! This summer marks its 38th season in Ocean City providing the largest and freshest selection of fish and shellfish on the island. You really can't go wrong with anything on the ocean-fresh menu: sea scallops, fried oysters, flounder or shrimp. You name it; Spadafora's has it. And as OCNJ is a dry town, if you like to enjoy your seafood while sipping on something refreshing, order your meal to go and enjoy it on the deck of your beach house. Whether you dine in or take out, catch the flavor of the shore this summer at Spadafora's. 9th & Atlantic Ave, Ocean City; (609) 398-6154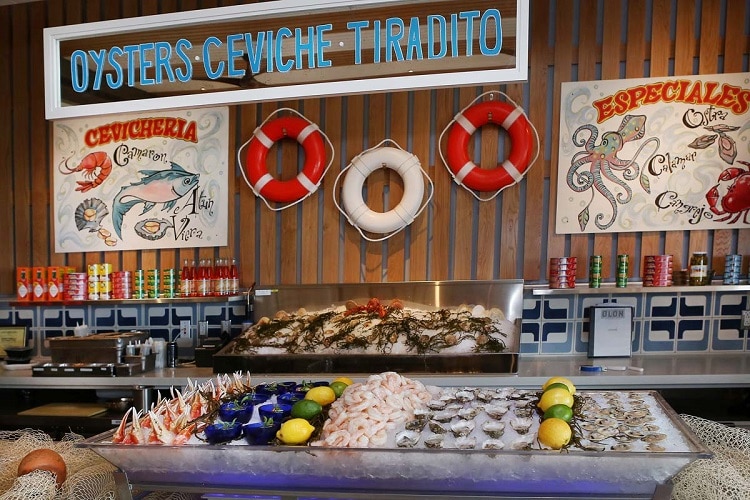 Atlantic City casinos aren't always known for having great food, but the Tropicana — right in the middle of everything on the Atlantic City Boardwalk — has stepped up its dining game with the addition of two Jose Garces restaurants. Olón, a spacious and glamorous seafood-focused restaurant, is the best place in town for craft cocktails, raw bar fabulousness and grilled delights. Stop by for a wallet-friendly happy hour, prix fixe brunch with an awesome bloody mary bar, or an elegant dinner. Garces' other spot in the Tropicana is Okatshe, an izakaya speakeasy hidden behind a Japanese candy storefront. Stop by when your sushi craving strikes, or for late-night yakitori and cold beers.
Where will you be dining down the shore this summer?
Feature Image:

VisitNJ.org

Raw bar photo:

Olón at the Tropicana

Other Images:

Pexels

Ceviche photo:

The Diving Horse