If you eat as much toast as we do, we'll bet you're often on the lookout for new toppings to remix your breakfast-on-bread creations. Sliced fruits, jams, fancy cultured butter and cream cheeses and — of course, avocado — are great choices, but there's nothing quite like a hearty swipe of almond butter or peanut butter to bring in those new-school health food vibes.
Blind Spot Nutbutters, based in York, Pennsylvania, is a delicious local option, if creatively-flavored nut butters are up your alley. Owned by Amy Gladfelter, who was born and raised in Maryland and Delaware, but now lives in Shrewsbury, PA, Blind Spot Nutbutters is an artisan company that makes unexpected and irreverent nut butters, like Cinnamon Roll, Oatmeal Chocolate Chip Cookie, Thai Peanut, and Blueberry Pancake!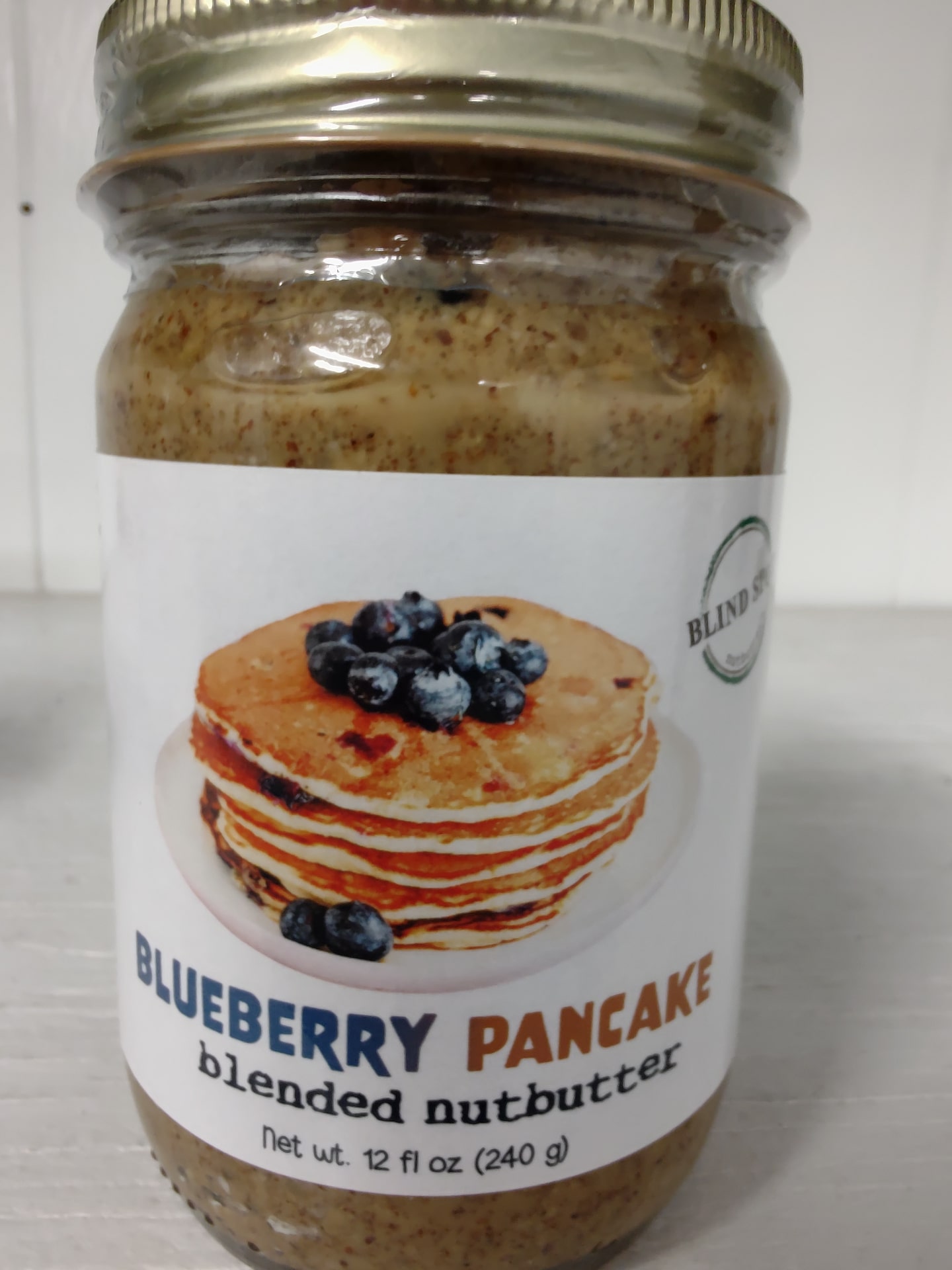 More familiar varieties, like Sea Salt Peanut Butter and Nut'n But Almond Butter are available, as well. But we can't help but be tempted by Blind Spot's more out-there flavors, which, with one swoop of a spoon, could turn a regular banana into a fabulous snack!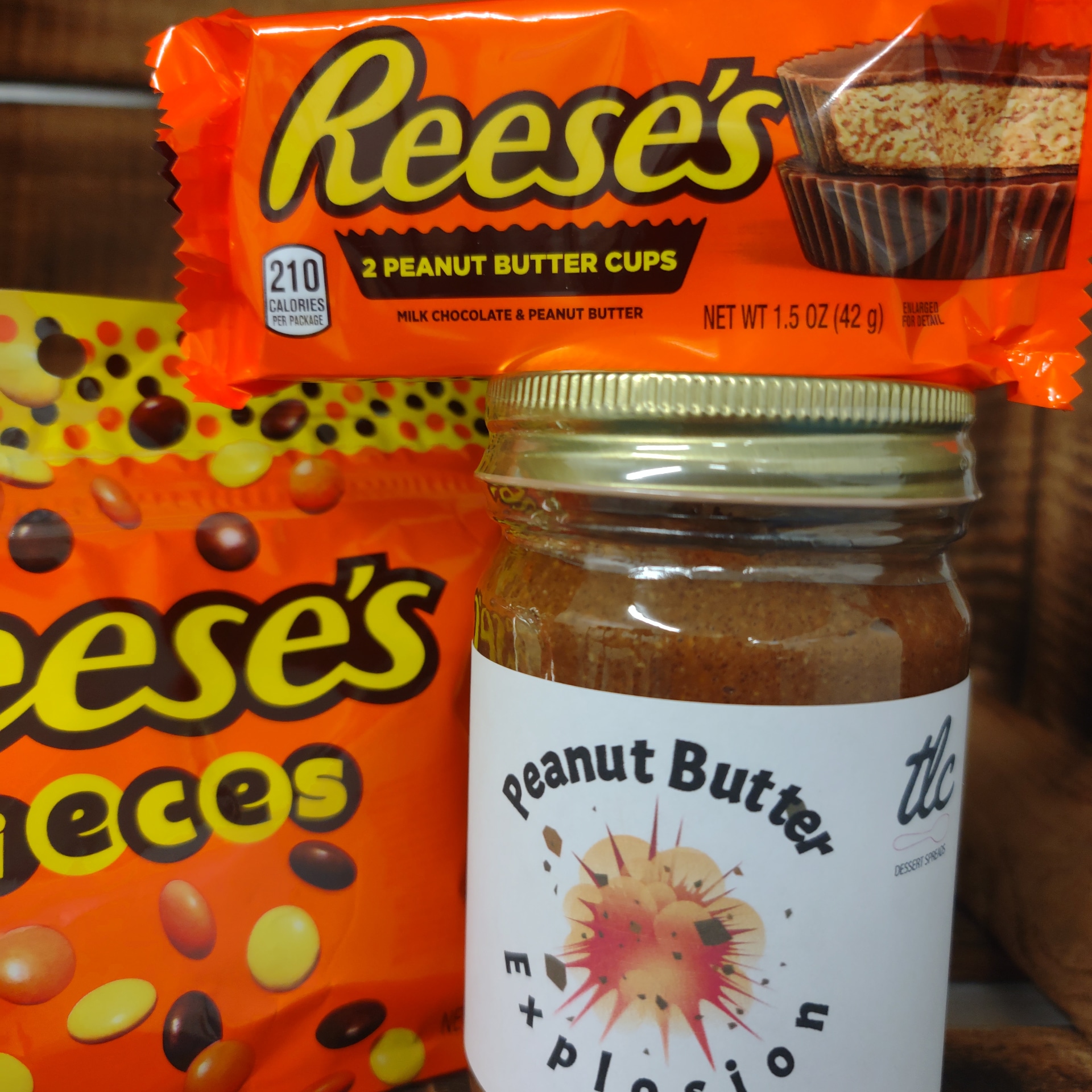 We were able to chat with Gladfelter about her small business, and we're excited to share more of her story with you in this PA Maker Q&A:
PA Eats: We saw on your website that you took over Blind Spot Nutbutters in 2019. Can you tell us about how that came to be?
Amy Gladfelter: I knew the previous owner, Jeanean, from the gym and we had mutual friends in the York area. I heard from another friend that she wanted to sell the business. At the time, I was teaching science in a middle school in Baltimore County, Maryland. I thought about it for a couple of weeks, and I messaged Jeanean to see if what I was told was true, and sure enough it was. We met in February of 2019 and moved forward from there.
Were you already a fan of Blind Spot Nut Butters? Were you looking for a career change anyway?
Yes, I loved the product! I would drive to

Brown's Orchard and Market

in Loganville, PA, and pick up flavors when she released them. And yes, I wanted a change. I was commuting over an hour to work every day.
Did you have a culinary background? If so, how did Blind Spot fit into your career? If not, what was the learning curve like for you?
I had no culinary background! I have a BS in Agriculture Science, and a Masters in education. I think this connects with my Agriculture background. I would love to be able to grow all the nuts, harvest them, and make all the nut butter, but peanuts are not a commodity produced in PA. I have never owned my own business [before]. I do love challenges though!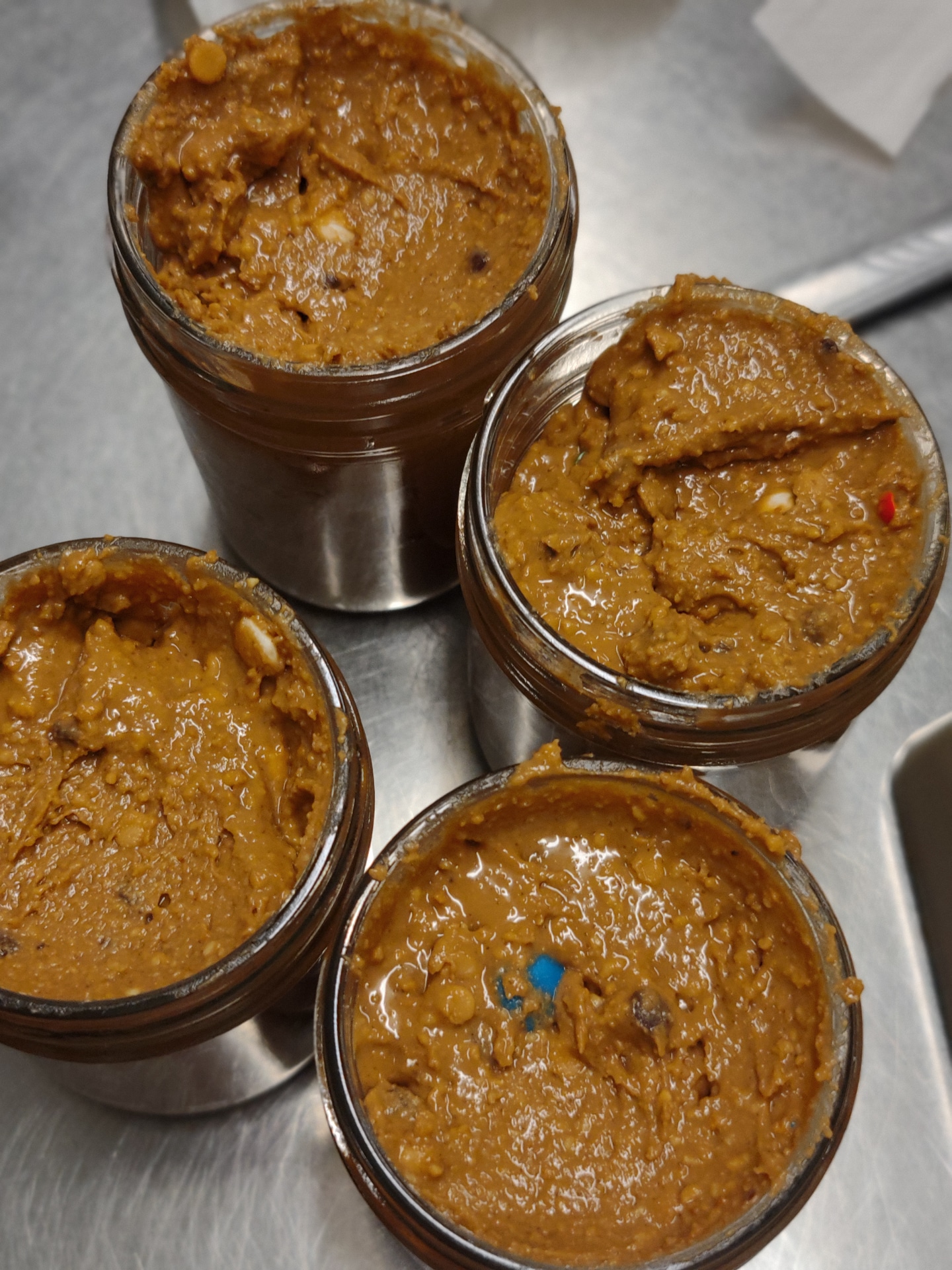 Where is your production space? Can you describe it for us?
I rent a building and kitchen in York, PA. I have the actual kitchen facility, storage area for product, a room for labeling all the jars, and a room to do all the packaging of online orders.
Why are your products different from other nut butters out there?
Blind Spot Nut Butters have a unique texture and crunch, unlike any other nut butters out there! This is from the way we grind the nuts and mix the butters. Also, my nut butters have no additives or preservatives. I also started making nut butters with monk fruit, for those following a keto diet who wanting less sugar.
How do you come up with your creative flavors? Are there any fan-favorites?
The recipes were handed down to me when I bought the business. I have tried experimenting with some flavors. Ideas will come to me when I see or taste something, or friends and family are like, "You should make this flavor!" Halloween is my favorite holiday, so I made a nut butter with candy corn and another called "Goblin Goo" filled with lots of candy bars.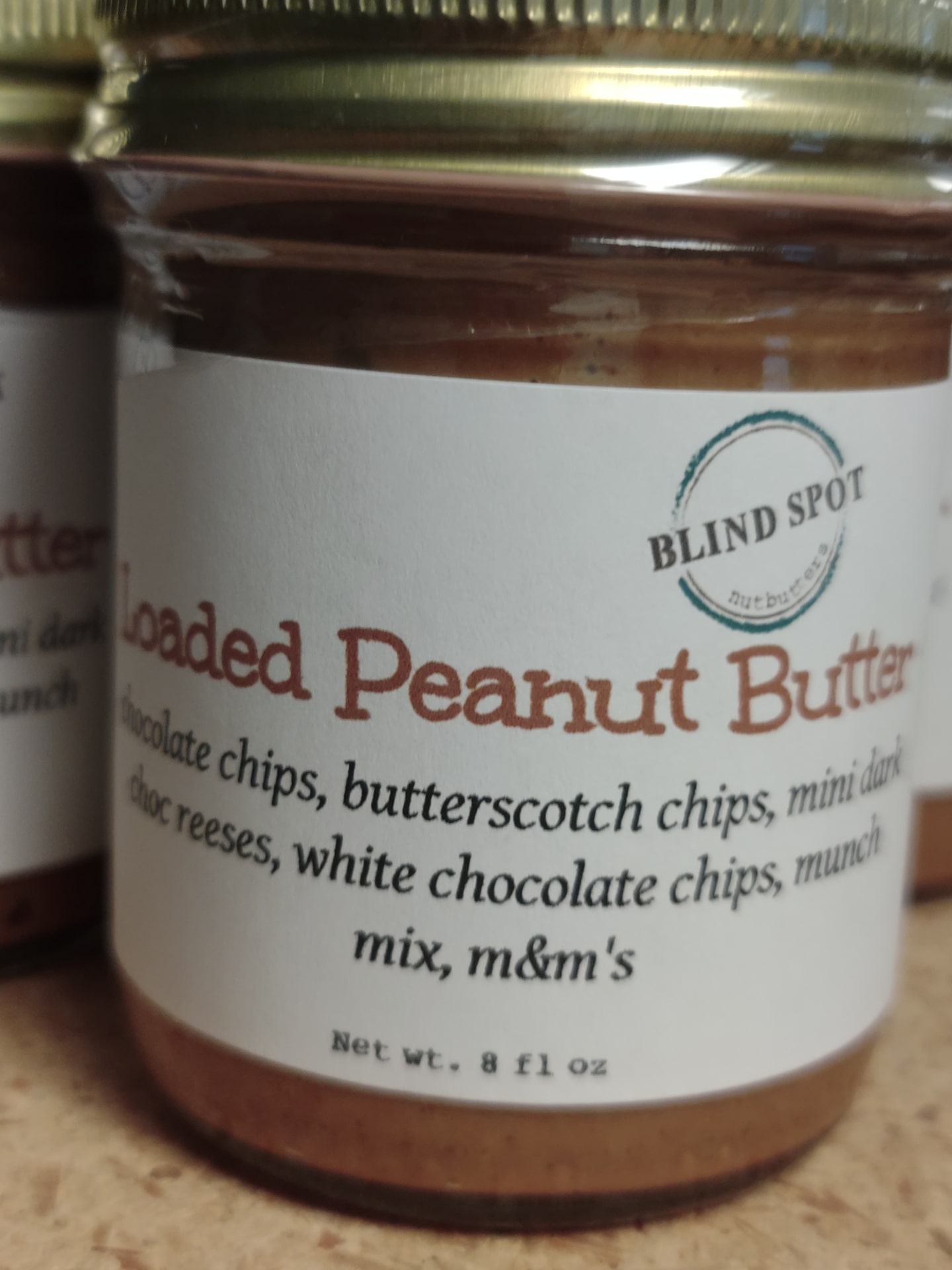 Recently I have made Loaded Peanut Butter and Key Lime. Sea Salt, Peanut Butter Brownie, Cinnamon Roll, and Pumpkin Pie are fan-favorites. My favorite is Blueberry Pancake.
Do you source any PA ingredients? If so, from where?
I do source anything I can from Pennsylvania. Honey, pretzels and Hershey's chocolate would be the most common. If I can purchase anything from local markets and small businesses, I will!
Where can folks find your products?
Our products are located at various markets in York County, Adams County and Dauphin County. On the website, there is a page titled "

Find Us.

" Check that out to see if any retailers are near you. And you can order online for delivery or do contact-less pick up, if you choose.
Any plans for the future?
The future plans are to hopefully get into some local grocery stores, like Karn's, and keep growing the online business. I think the only state I have not shipped to is Hawaii. I just sent an order to Alaska, which I think is pretty cool!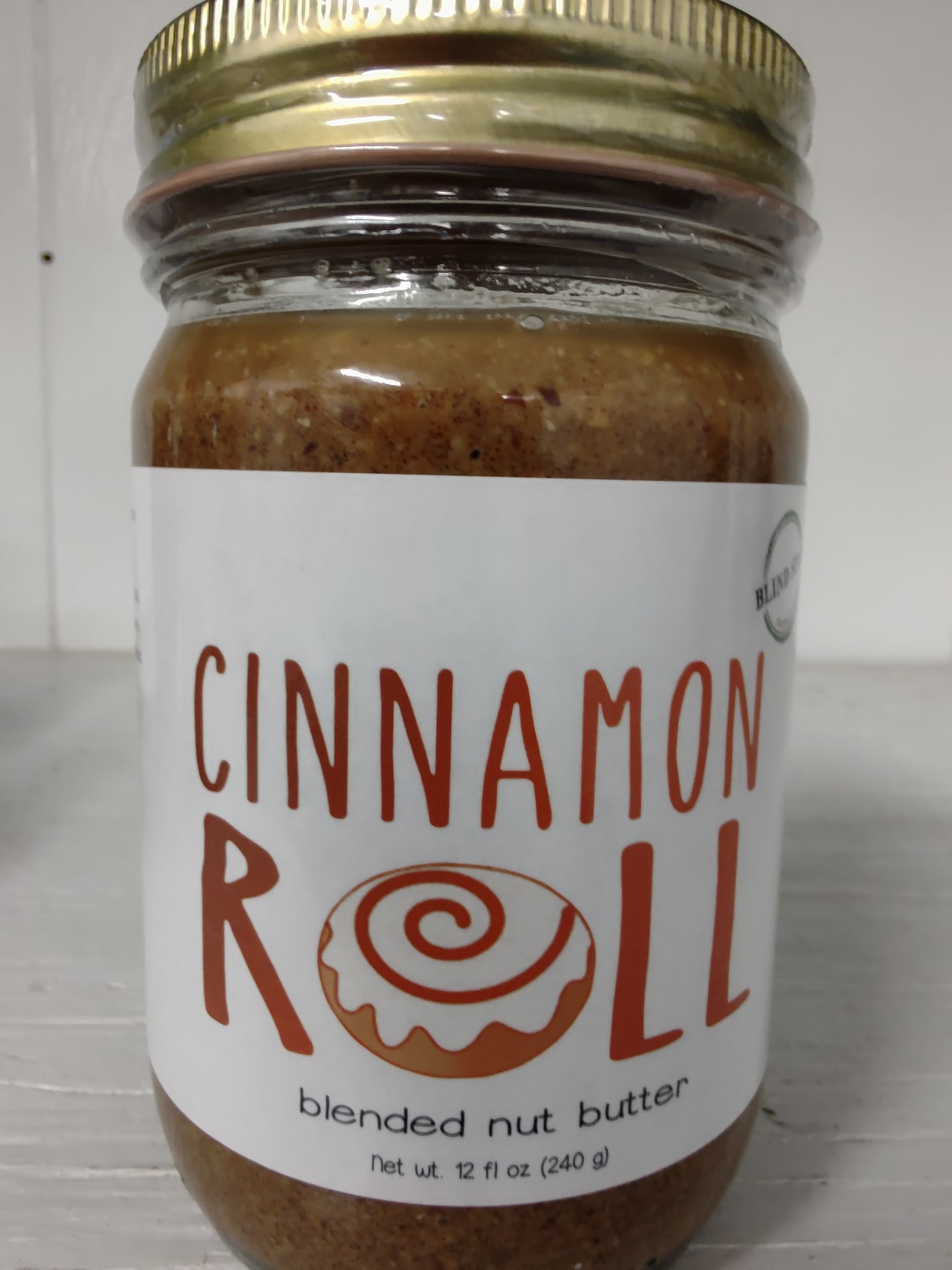 For more on Blind Spot Nutbutters, check out its
Instagram
,
Facebook page
and website, including an
online shop
. Please keep supporting our local PA makers and culinary artisans!
Photos:

Blind Spot Nutbutters