At its essence, beer is just a handful of ingredients — water, hops, grain and yeast — spun into a delicious beverage through the magic of fermentation and the skill of makers. Where and how those ingredients are sourced varies from brewery to brewery, and for many Pennsylvania breweries, there is a growing interest in using local products to make their products. This shifting focus is building and deepening relationships between PA brewers and PA farmers and, to us, that is a beautiful thing!
One such relationship that's formed is between Sam Masotto, the owner and head brewer of Bonn Place Brewing in Bethlehem, PA, and Scott Murphy of Murphy's Hop Yard in Effort, PA. Over the past five years, these two have forged a symbiotic connection that's helped to strengthen both of their businesses.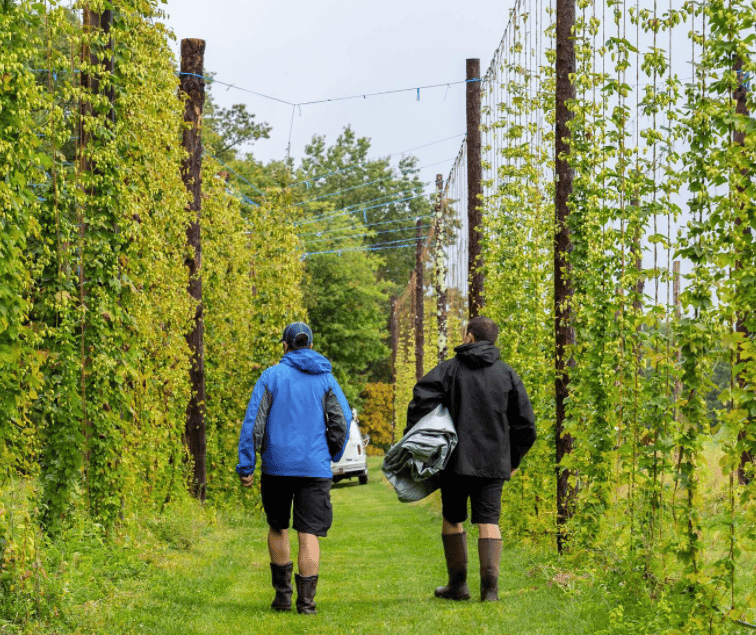 Sam Masotto opened the doors to Bonn Place in 2016 after relocating to Pennsylvania from New York, where he'd also worked as a brewer. In his former jobs, he'd noticed that more fermented malt beverage manufacturers were starting to promote New York-based suppliers in their beers; in one of his jobs, he'd even take field trips to nearby hop farms to help harvest and process hops. Masotto knew that expanding on that ethos would be a crucial part of Bonn Place's mission. 
"Economically, sourcing local products isn't always as beneficial to the bottom line, but the beautiful thing about running your own brewery is that you make responsible decisions based on your priorities!" he says. "It's not in our DNA to compromise quality for the bottom line."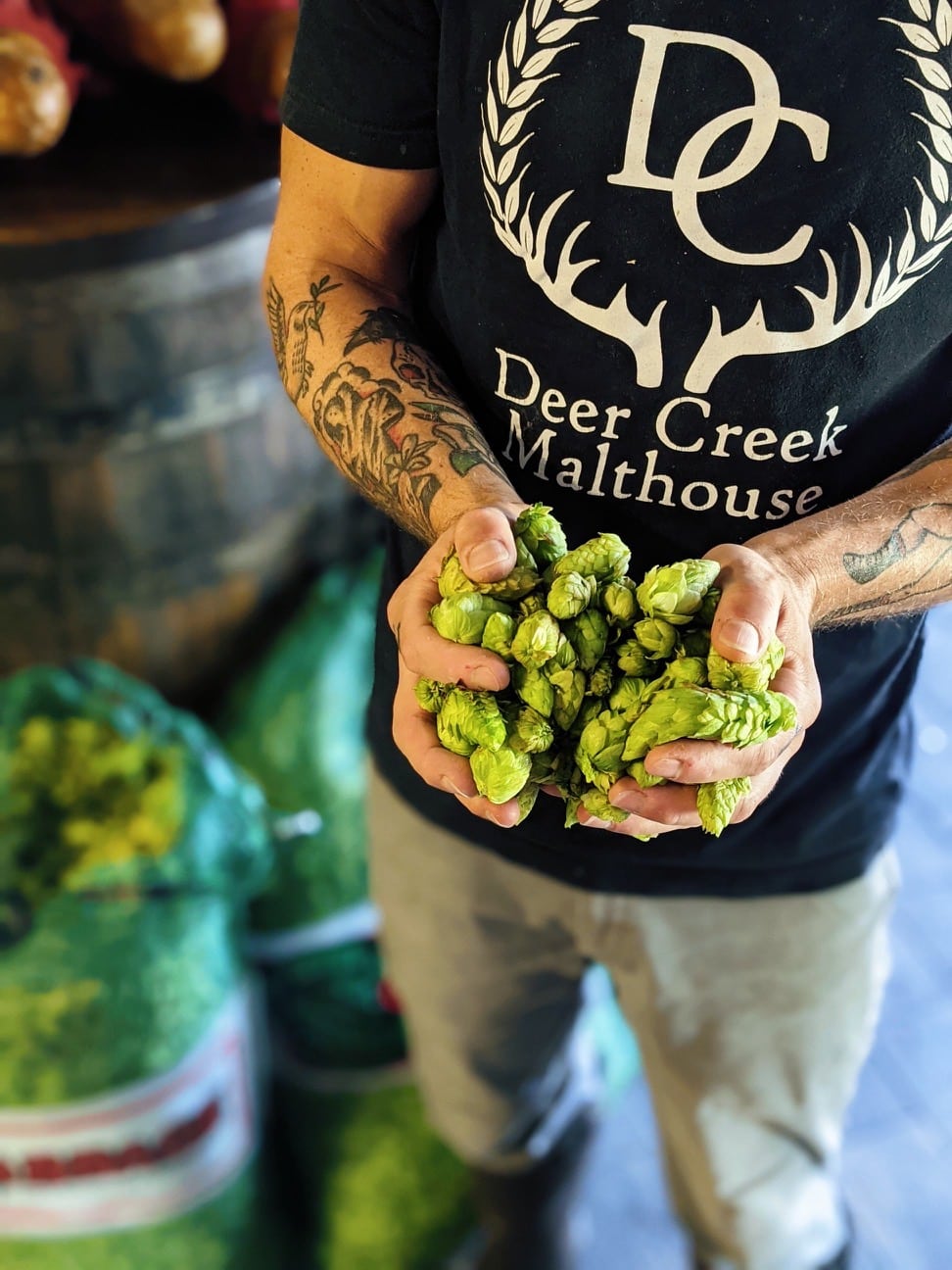 Bonn Place has connected with various local purveyors and producers, such as Deer Creek Malthouse for malted grains and oats, and Scholl's Orchards for butternut squash that's in a holiday Belgian strong ale. He also purchases hops from Murphy's Hop Yard, which is where these two stories intersect.
Scott Murphy is a third-generation farmer; Neal Murphy Farms, his family's farm, mostly grows grains and hay for animal feed. However, in 2017, driven by curiosity about the local craft brewing community, Murphy started dabbling in growing hops. He watched video tutorials on YouTube, and took a trip out to the Yakima Valley in Washington, where hop farming is a big part of the agriculture. He planted six hop plants just for fun, and was pleased to see them thrive.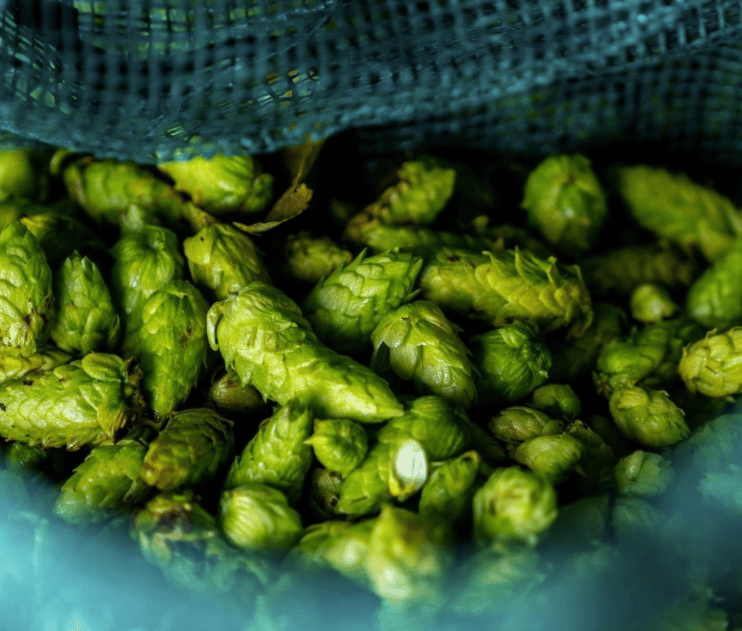 But it wasn't until a visit to Bonn Place that Murphy decided to take the hops operation to a commercial level. One day, he dropped by the brewery for a pint and struck up a conversation with Masotto, who enthusiastically confirmed that he would be interested in buying locally grown hops. With that encouragement, Murphy made some bigger investments, including purchasing a hop harvester, dedicating a half-acre of his property to planting more hops, and sending hops to a lab in Michigan for testing.
"When you're farming, you have to do everything you can, with Mother Nature's help, to get a quality product," Murphy notes. "I said, if we're going to do this, we're going to have to do this right. That shows I'm invested so brewers will invest in me." 
Thus, Murphy's Hop Yard was born. It took two years for the hop plants to become established and productive, and in the years since, he's expanded to over 1,000 hop plants. He mostly grows the Chinook, Centennial and Cascade varieties, which are more hearty and successful in the Pennsylvania climate. He began expanding his sales to other local breweries, as well.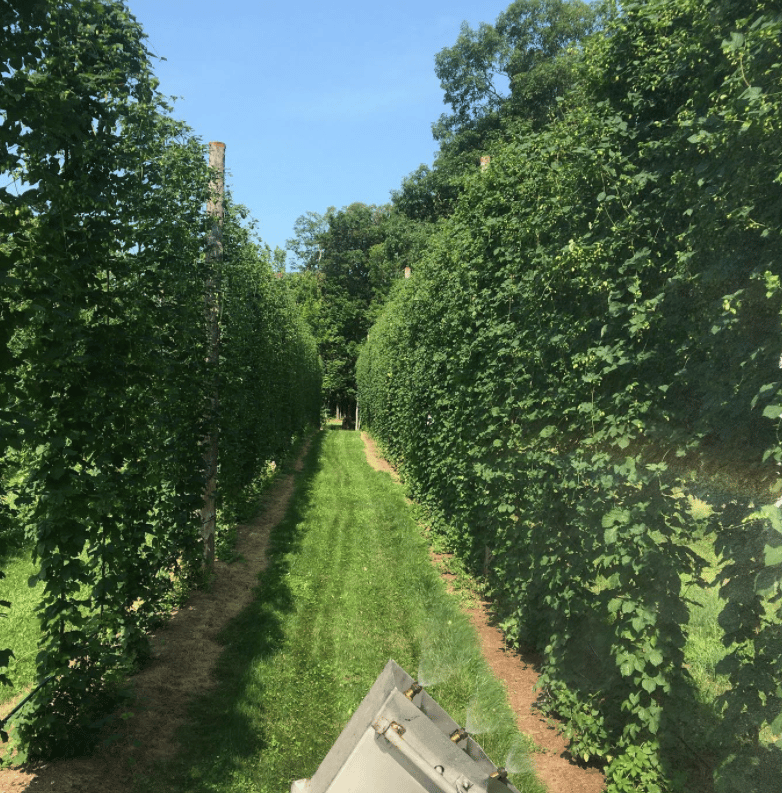 "The whole beer community here is very connected," Murphy says. "Going to these craft beer events, and word of mouth, has led to one customer after the other."
Murphy names Bonn Place, Yergey Brewing in Emmaus, PA, Barley Creek Brewing Co. in Tannersville, PA, Succession Fermentory in Cochranville, PA, and Tannery Run Brew Works in Ambler, PA as just some of his hops buyers.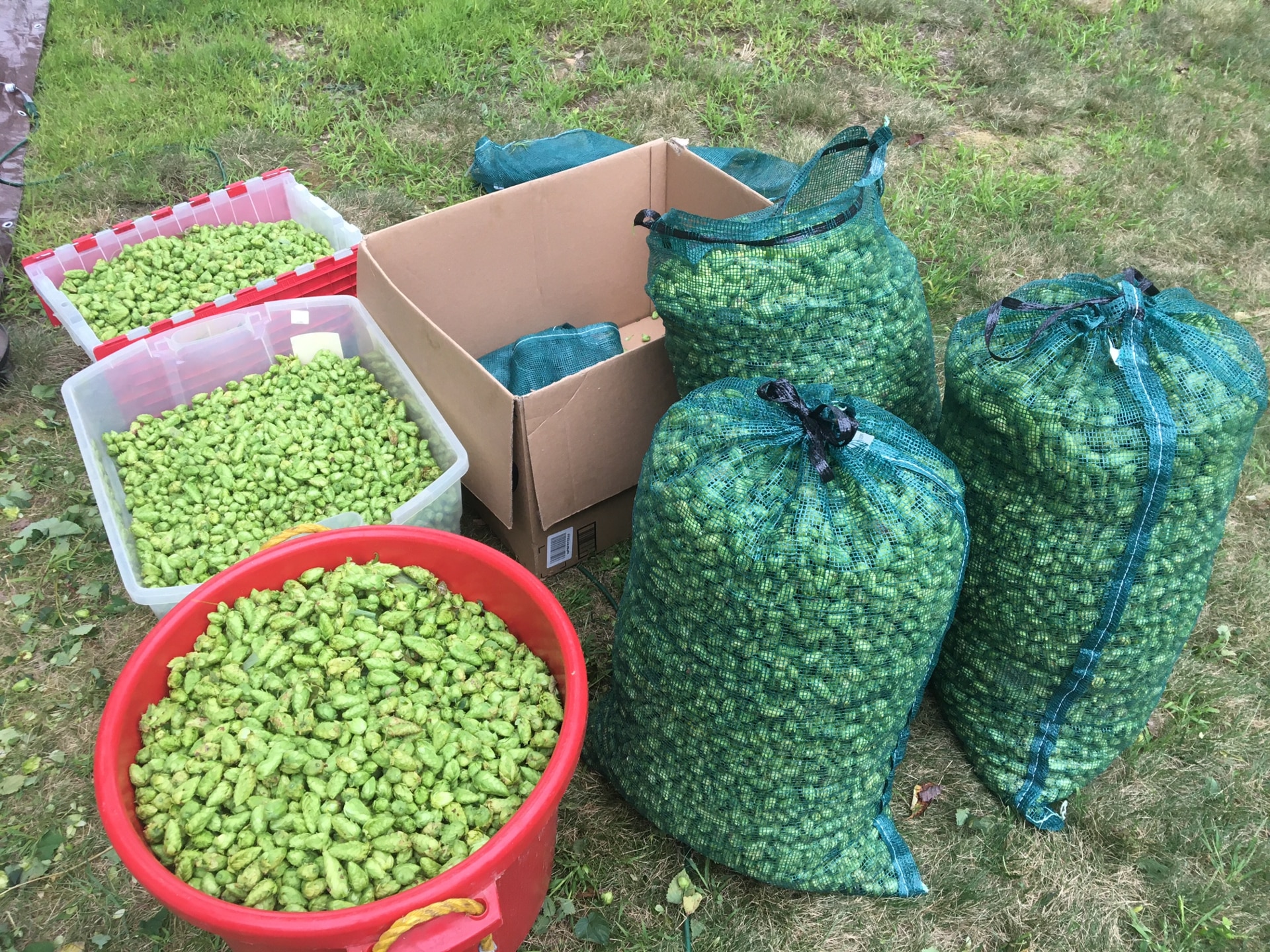 Interestingly, the hops have opened another revenue stream for Murphy's family farm: growing grains for beer. Murphy says that while he started hop farming mostly for fun, and isn't growing anywhere near the scale necessary to make it a self-sustaining business venture, that farming grains for malting has been a significant boost to his farm.
"Growing the barley, oats and wheat has been very profitable and worth our time," he notes. "We've been selling barley to Deer Creek and Double Eagle Malt, and have also started selling oats to two big malthouses in South Carolina."
Bonn Place, true to their word, has been steadily buying hops from Murphy ever since they've been available. 
"The big thing there is the quality … what he offers is exceptional," Masotto says. "Plus, we have a personal relationship, we know each other's families, and we can go up and visit the farm whenever we want to."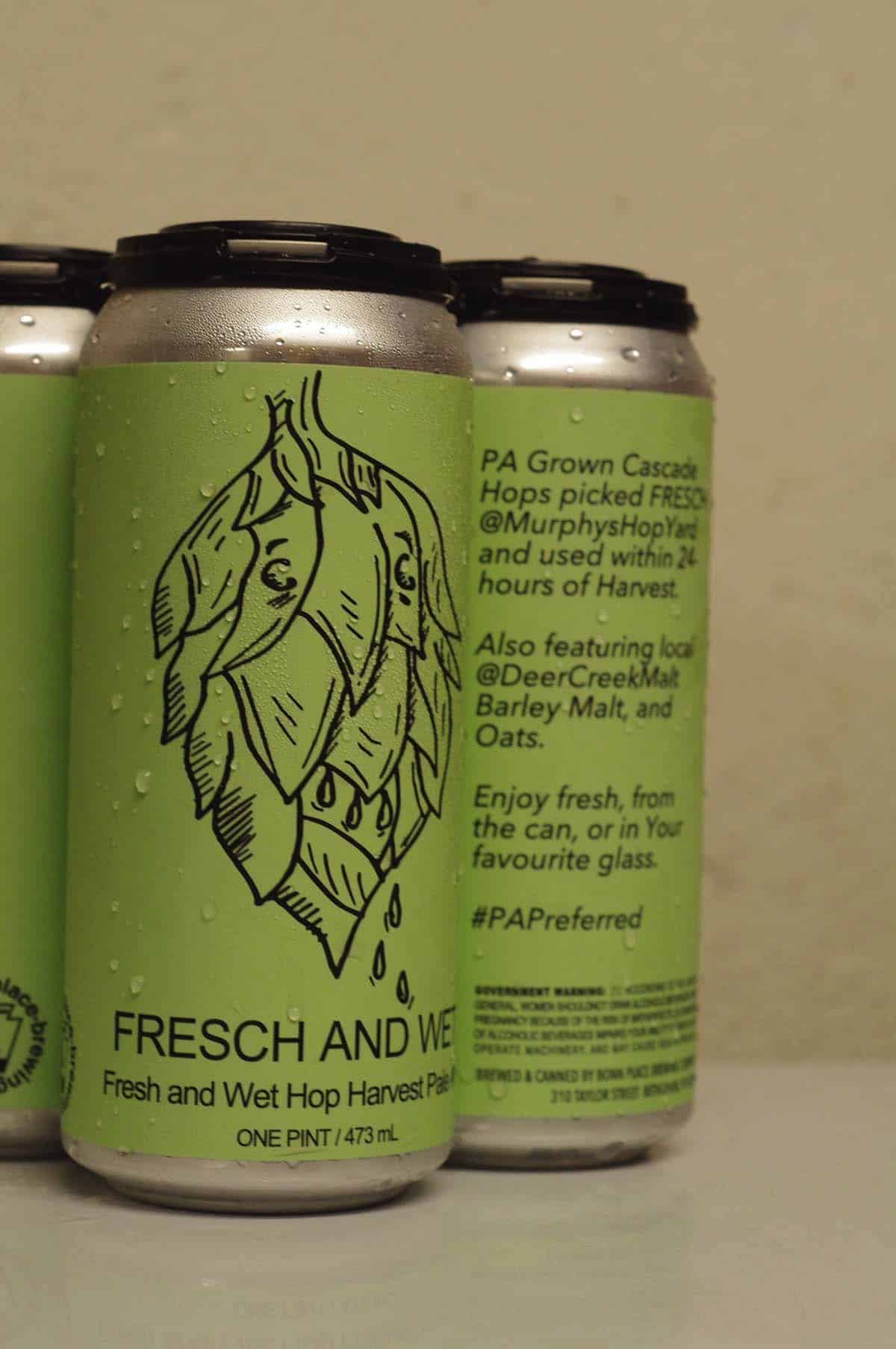 Every year at hop harvest (usually in late August), Bonn Place releases Fresch & Wet, a wet-hopped beer, made with Cascade hops from Murphy's Hop Yard, that are tossed into the kettle just 12 hours after harvest. 
"You're not going to get that from a nationwide supplier!" Masotto laughs. 
Masotto notes that not all the beers coming out of his 7-barrel brewhouse are made with 100% local ingredients. He tries to balance making beers at scale with small batch releases, and prioritizes the best local products, like PA hops and malt for seasonal, limited run beers like their Festbier and Doppelbock, where the ingredients can truly shine.
Bonn Place also keeps all of the beer pours in its taproom at roughly the same price, because he insists that the customer shouldn't have sticker shock to enjoy a beer made with locally sourced ingredients. 
Masotto wants to be able to provide his brewery's fans and followers with well-crafted beverages and be a part of uplifting Pennsylvania's agriculture. For him, sourcing from suppliers like Murphy's Hop Yard is an example of how this dynamic is a win-win for the whole industry.
"It's keeping the local ecosystem moving and creating more opportunities for farmers," Masotto says. "And, it's about personal relationships. Some of these bigger supply houses don't do anything with customer service, but the local maltster putting their hands in the grain every day is going to have a more personal touch."
This series is made possible by support from Deer Creek Malthouse through the Pennsylvania Malt and Brewed Beverage Industry Promotion Board and grant funding from the Pennsylvania Liquor Control Board.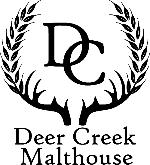 Deer Creek Malthouse (Glen Mills, PA) produces high-quality, flavorful malt ingredients made from local grain. Founded in 2012, Deer Creek is the first commercial malting operation in Pennsylvania since prohibition. The Company is dedicated to improving the regional grain supply chain for all stakeholders and leads many advocacy and value chain building initiatives, including the Philadelphia Grain & Malt Symposium. Deer Creek also produces a variety of consumer food and beverages using their grain and malt ingredients such as zero proof Barley Tea.
Photos:

Courtesy of Bonn Place Brewing and Murhpy's Hop Yard