As part of our Kitchens + Gardens theme, we are introducing you to local artisans making handcrafted dishes, serving wares, vases and vessels. We call this series, "Future Heirlooms." If you know of an artist or craftsperson we should talk to, let us know at [email protected].
Passion and talent: These are two of the driving forces behind Bridget Briscione Ceramics. Pursuing her dream to produce and sell extraordinary pieces of ceramic artwork, Briscione is taking her artistic talent and turning it into a lucrative and fulfilling business.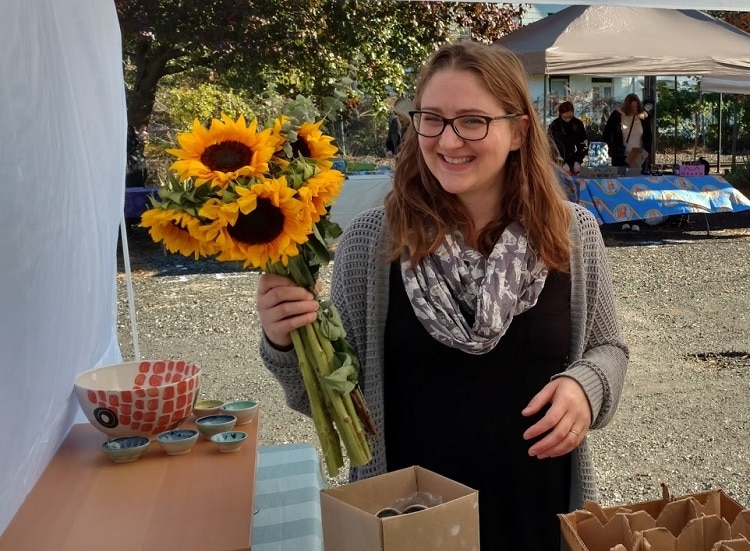 We recently inquired about the many interesting aspects of Bridget Briscione Ceramics and uncovered how this New Jersey-based artisan turned a love of art into a blooming business venture.
PA Eats: When was Bridget Briscione Ceramics founded, and are you the sole owner/artist?
Bridget Briscione: I officially created the business in January of 2016.  I am the sole owner and artist — everything is made by me, from start to finish, in my basement home studio in Collingswood, NJ. My husband Joey is my biggest supporter, and he works shows and events with me. And, while they aren't making anything for me yet, my sons Cooper and Charlie are excellent studio companions! Occasionally, you can catch a glimpse of them on my Instagram feed or hanging out at a show.
What is your background in the ceramic arts?
My first pottery class was my sophomore year of high school, and I fell in love immediately! I have always been drawn to both the physical process of working with clay, as well as the end product of a functional object. I studied studio art at the College of William and Mary, focusing on functional and sculptural ceramics. A few years later, I started my M.Ed program in art education at Arcadia University, and was able to work both in the clay and metals studios while I pursued my degree. Then, life got in the way of the studio — new jobs, new marriage, new babies, new house — and, after several years of not touching clay, I made a commitment to myself to develop a consistent studio practice. In 2014, I bought a wheel and slowly started to assemble a home studio in my basement, which is where I spend most of my free time these days!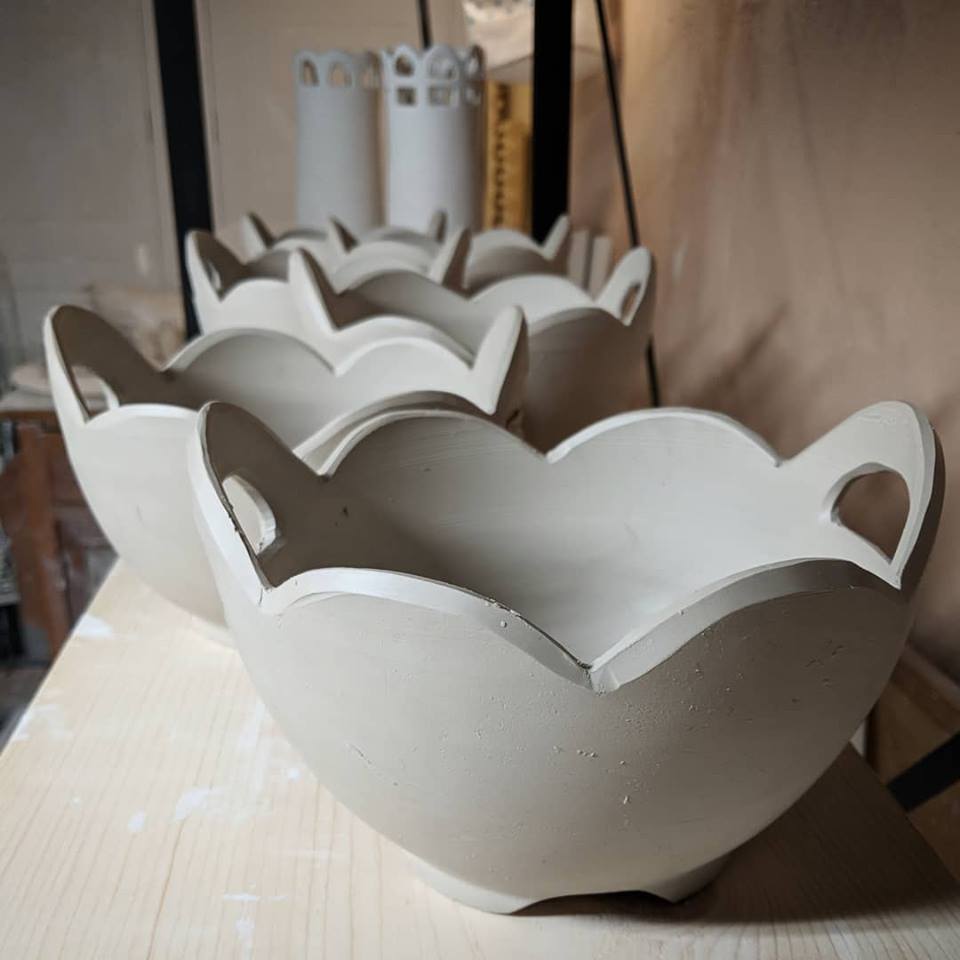 What style of ceramics do you make?
My goal is to create objects that bring a little joy into your everyday routines. I love working in clay because it is accessible art — something that you can see and touch and hold and use over and over again. I like to make clean, simple, somewhat organic forms — objects that are not fussy, that are well crafted without taking themselves too seriously. I want my work to be used, and I want you to be excited to use it, and for it to bring a little smile to your face when you see it or have it in your hands.
I work primarily in a midrange porcelain clay, using a variety of construction techniques including wheel throwing, slab construction, drape molds and pinching. I love the clean white canvas of porcelain clay and working with clay in its raw state. My work often features brightly colored slip patterns and carvings, all completed before the first bisque firing. For other pieces, I use transparent glazes, with and without colorants added, to accentuate the natural beauty of porcelain.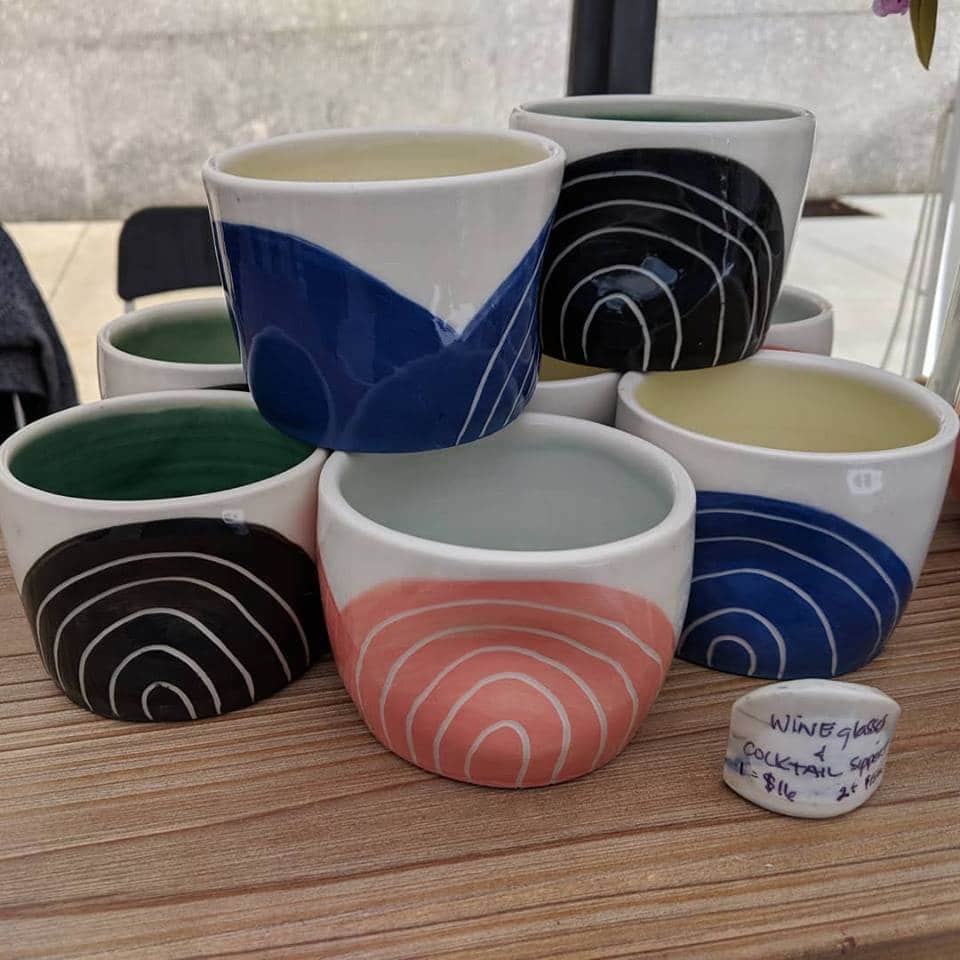 Where do you sell your eye-catching creations?
I have been selling my work at Clover Markets in PA and NJ, and I'm in the process of planning out my show schedule for the fall and winter. I am currently working on expanding my website and will have my online shop set up by the summer. And you can always send a message through email, Facebook or Instagram to inquire about my work.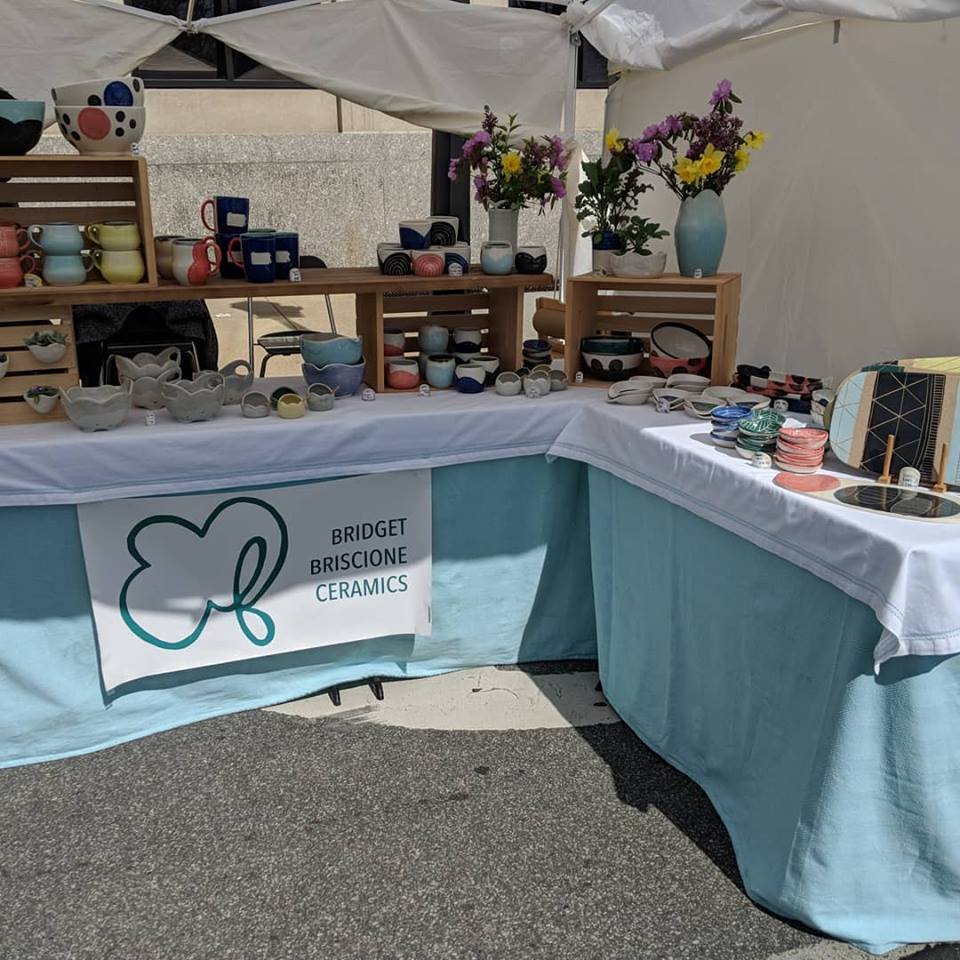 What is the price range of your products?
Most products range between $10 and $120.
Which type of ceramic item do you enjoy creating the most?
This is a tough question! I love making my berry bowls and salt cellars, two very specific forms with specific uses. Every part of the process is enjoyable, from throwing to altering to finishing. Cheese boards are another favorite, because they are an open canvas to explore patterns and design.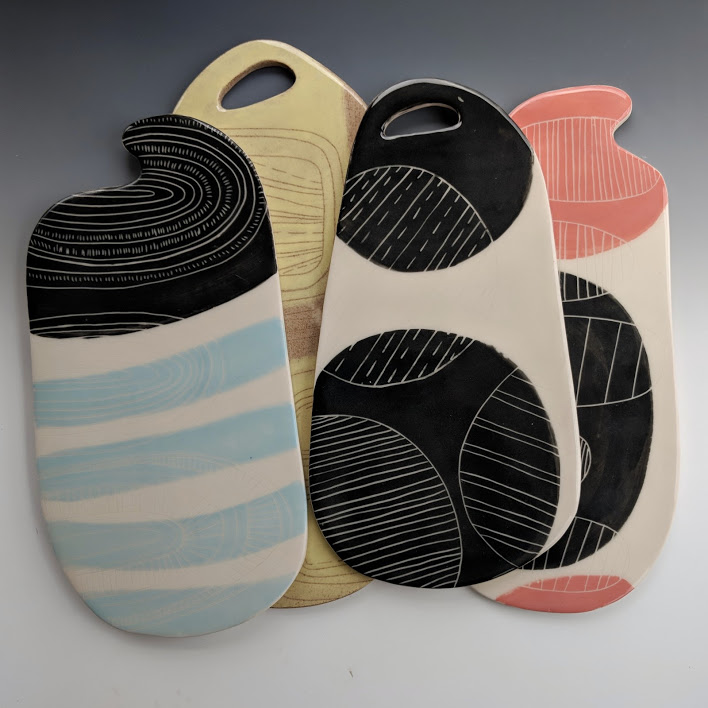 Every piece is a little different, and I'm constantly trying out new color combinations and patterns. In the past year, I have been doing a lot of work with pinching techniques, including wall pockets and small planters. I love how connected I am to the clay throughout the process, and the repetitive touch that goes into making them.
Why should people buy a Bridget Briscione original?
There is just something so special about using handmade objects. It's easy to overlook the intimacy that we have with the objects we use every day, but I am constantly considering that as I create usable art — the weight of a piece in your hands, the curve of a handle, the way a dish will be passed around the table, the feel of a cup against your lips. I make everything with love and consideration, and I think that comes through as you use it. In addition, when you buy something from me, you are supporting an independent artist and small business owner! I'm so grateful to be doing what I love and sharing it with the world, and your purchases make it all possible.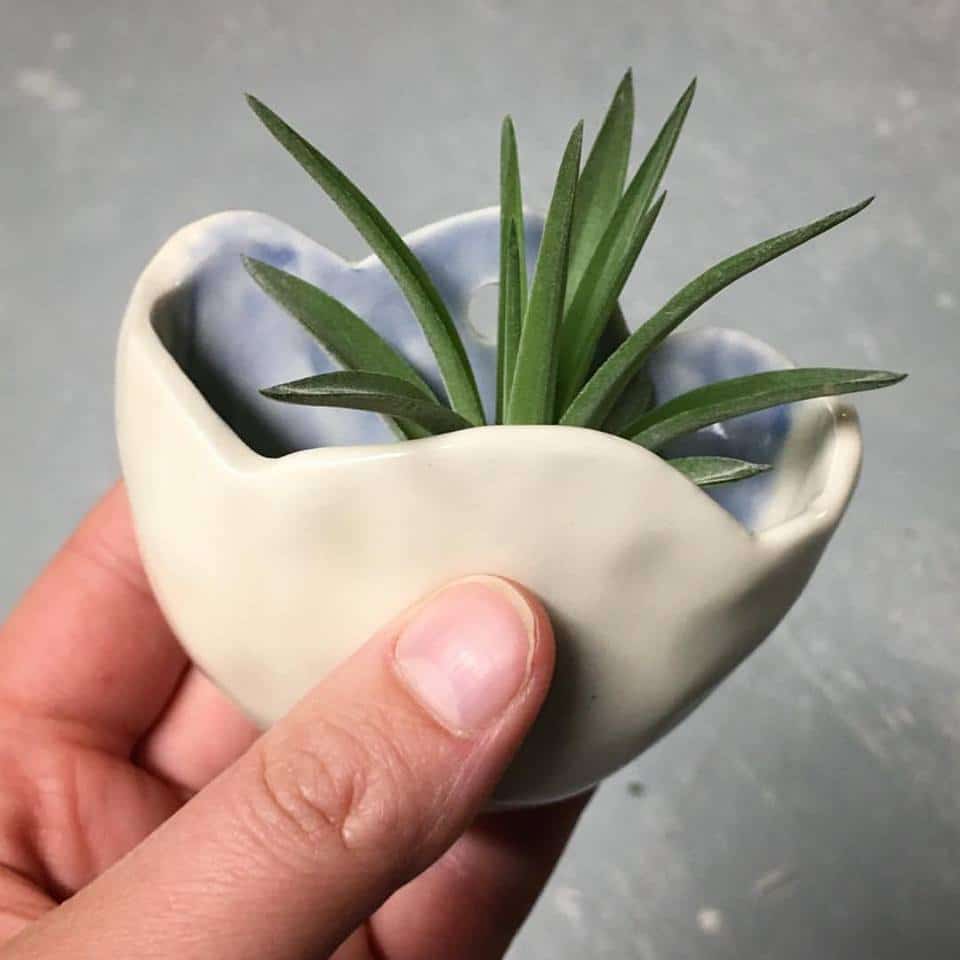 What does the future hold for you and your business?
Currently I work part time as the Cherry Hill Studio Manager at Philly Art Center, teach an adult pottery class at Perkins Center for the Arts in Moorestown, NJ, and have two young kids, 4.5 and 7 years old. Most of my studio work happens after the kids are in bed, which means lots of late nights and not enough sleep! Once my youngest is in kindergarten, I will have a lot more waking hours to dedicate to growing my business. In the future, I hope to find retail partners to carry my work and expand my online sales, as I continue to sell at events, fairs and markets. In the meantime, I am always experimenting with new forms and designs, to keep it fresh for myself and for my customers!
To learn more about Bridget Briscione Ceramics, visit the company's website, Facebook and Instagram pages.
Photos:

Bridget Briscione Ceramics