The holidays are just around the corner, and it's time to start checking off the list of gifts for your loved ones. Give the gift of good taste this holiday season with the help of Carlino's new line of signature gift baskets. These gourmet food-filled packages are a unique way to show you care.
And, when the time to host a holiday meal rolls around, let Carlino's do the legwork and provide you and your family with homemade delicacies that are perfect for the season.
Gift Baskets Galore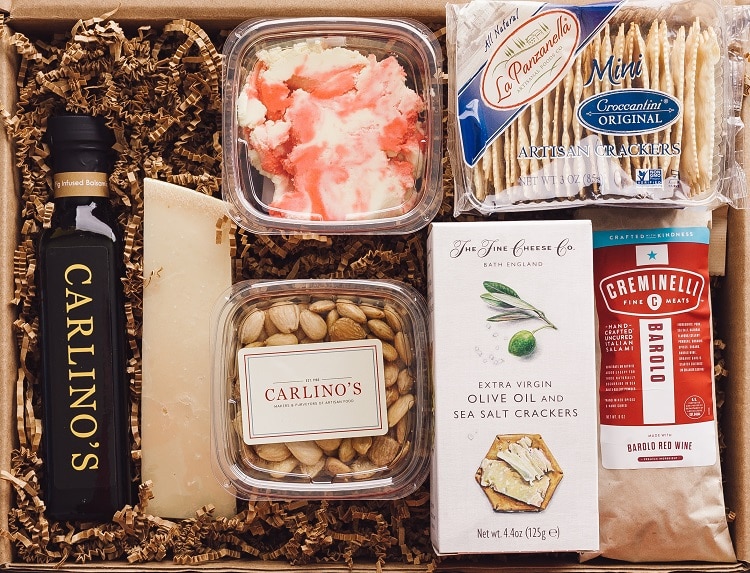 Whether you're celebrating Christmas, Hanukkah or New Year's Eve, Carlino's offers the perfect gift basket for anyone on your "nice list." Each basket includes Carlino's signature red and white "mopeen," which is Italian slang for "dish towel." You'll find the mopeen comes in handy for drying dishes, wrapping rising bread, drying homemade pasta or straining homemade ricotta.
As far as what the "mopeen" is wrapped with, there are countless basket options to suit every personality. Try the Taste of Carlino's basket, which contains a collection of its greatest hits: gourmet marinara sauce, olive oil, artisanal pasta and more.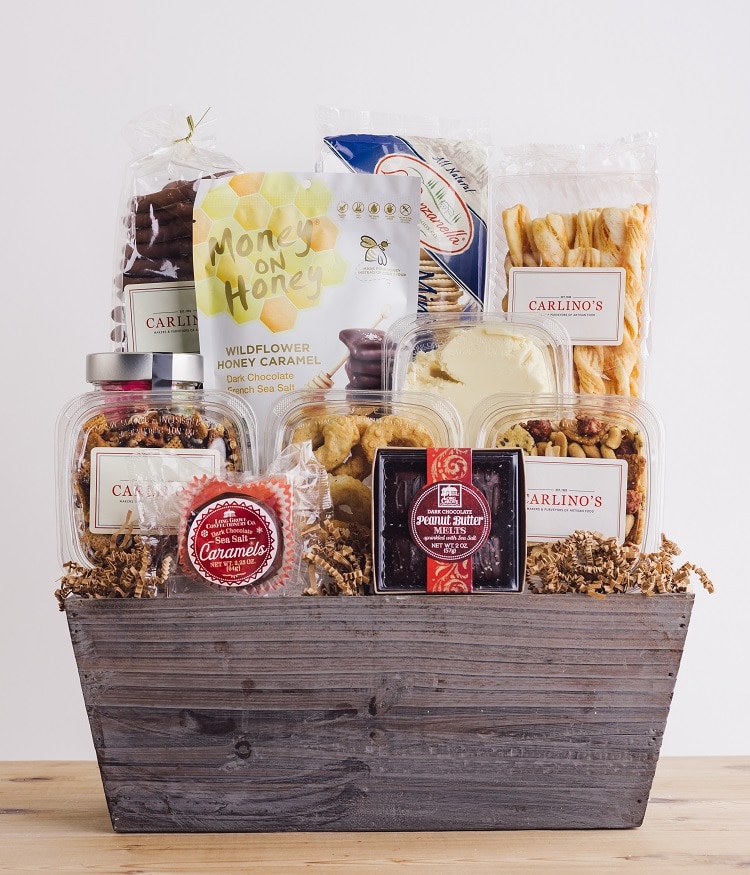 The Artisan Snack Basket is an instant party! It's a tantalizing assortment of breadsticks, nuts, port-wine cheese spread and an assortment of sweets, including dark chocolate peanut butter melts, sea salt caramels and chocolate covered pretzels.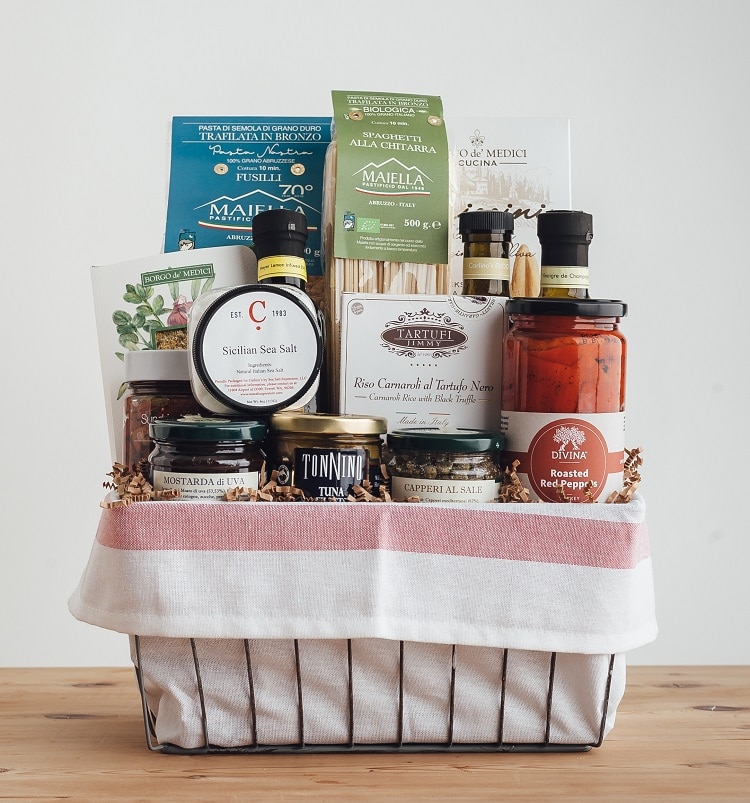 Giving a gift to the chef in your life? Look no further than Carlino's Chef's Baskets, which include a spectrum of olive oils bursting with flavor, plus artisan pasta, Carlino's Sicilian sea salt, roasted red peppers and more.
The Market Basket allows you to stock someone's pantry with must-have Italian essentials, including Carlino's signature sauce, olive oil, pasta and a colander. Top it all off with a selection of Carlino's olive oil sets, gift cards or cookie tins for a truly festive holiday season. Each special Carlino's basket is crafted with care and available to order online (plus, you can add a personalized note). Carlino's ships nationwide, allowing you to give the gift of fine Italian food to your loved ones, wherever they live in the U.S.
Happier Holiday Entertaining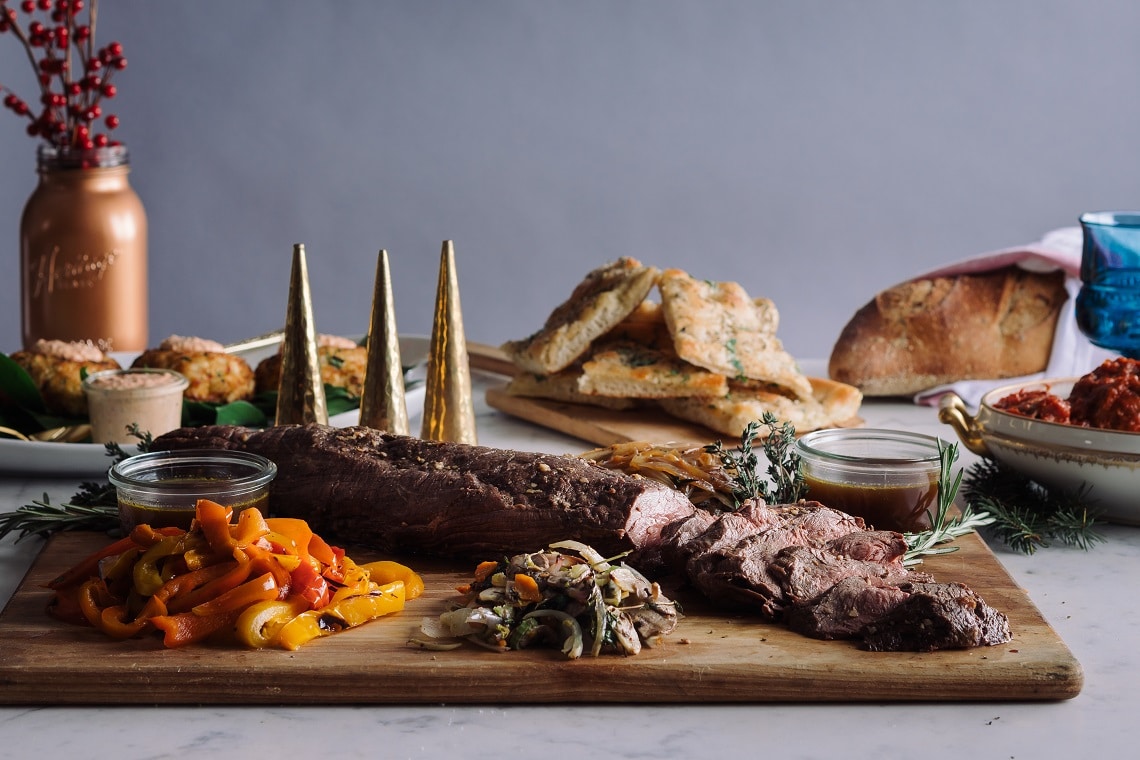 Has all this talk made you hungry? Not to worry! Carlino's new Holiday Entertaining Menu contains the traditional favorites, and some twists on the classics, and will help fill your celebration table with starters, main courses, side dishes, pizza, sandwiches and dessert. Letting Carlino's do the cooking allows you to spend time with family and friends this year.
To start, there's no better way to welcome your guests than with a platter of miniature tomato, mozzarella and basil skewers. The Antipasto Carlino includes an impressive spread of imported prosciutto, artisan salami, hot soppressata, gourmet Italian cheese, pepper shooters, grilled peppers with balsamic créme, Sicilian black oil-cured olives and stuffed olives with homemade crostini. Elevate your appetizers with the Beef Bourguignon Puff: marinated beef, red wine and herbs all encapsulated in puff pastry.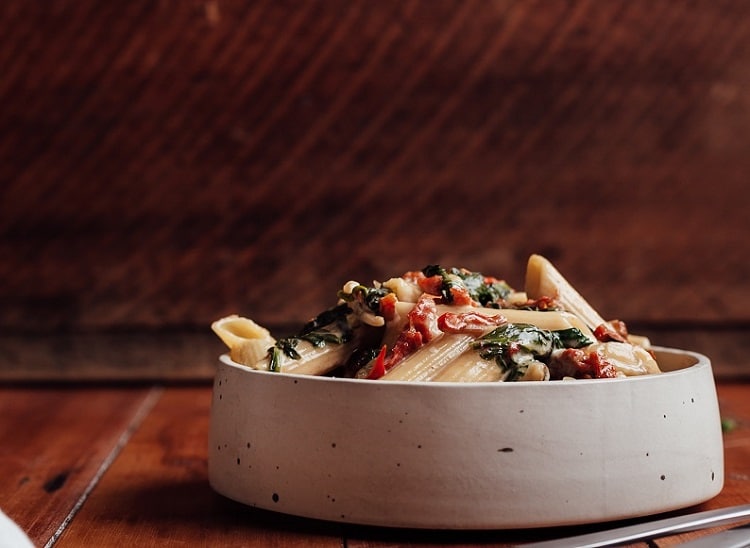 For the main event, warm up with handmade Carlino's pasta dishes, including baked manicotti, rigatoni, ziti or lasagna. No seven-fishes meal is complete without a dish of Carlino's homemade crab cakes, loaded with signature lump crab, red bell pepper, panko breadcrumbs and lemon juice, served with spicy tartar sauce.
For meat lovers, the Beef Brasciole is a dish fit for a king, with tender beef filet stuffed with a blend of Locatelli cheese, garlic, breadcrumbs and fresh herbs rolled and simmered in tomato basil sauce. Carlino's Roast Filet of Beef is sure to impress — it's a decadent platter of signature seasoned beef tenderloin, roasted to a "perfect rare" with extra virgin olive oil and black pepper, served with aus jus. Chicken Picatta, baked seasoned chicken breast, dotted with capers and topped in a creamy lemon white wine sauce, is irresistible.
On the side, try Carlino's sweet-and-savory balsamic roasted cauliflower, classic mashed potatoes or grilled vegetables with extra virgin olive oil, sea salt and balsamic créme drizzle.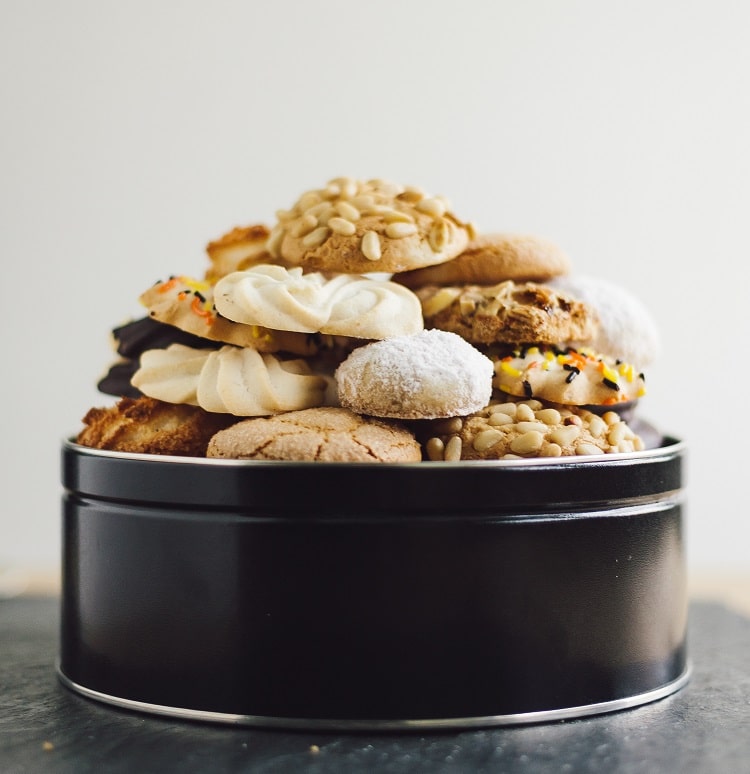 To end the meal with something sweet, Carlino's offers a wide variety of options, including the elegant petit pastries platter filled with apple almond tartlets, hazelnut glazed cream puffs, tiramisu cake cups, pumpkin spice tartlets, chocolate-dipped strawberries, eclairs and seasonal fruit tartlets. What a feast! Order yours today in time for the holidays, online or by phone.
Carlino's Market has two locations: 2616 E. County Line Rd. in Ardmore; phone: (610) 649-4046; and 128 W. Market St. in West Chester; phone: (610) 696-3788.