For over 35 years, Chaddsford Winery has been crafting beautiful, approachable wines that have helped to put Pennsylvania wines on the map. We've long been fans of its array of vintages — something for every palate, ranging from the wildly popular seasonal Spiced Apple Wine to sophisticated, aromatic dry reds. And while the fans flocking to the lovely winery in Chadds Ford, Pa. speak to the quality of this local wine, it's always exciting to see a homegrown company receive recognition on a national scale.
So, we're thrilled to share the news that Chaddsford Winery's 2016 Sauvignon Blanc was recently rated 85 points (out of 100) by Wine Enthusiast. This is one of the most-respected wine publications out there, and wine fans and consumers take its ratings very seriously. The Sauvignon Blanc is the first review of a Chaddsford wine by the magazine since the 2009 vintage.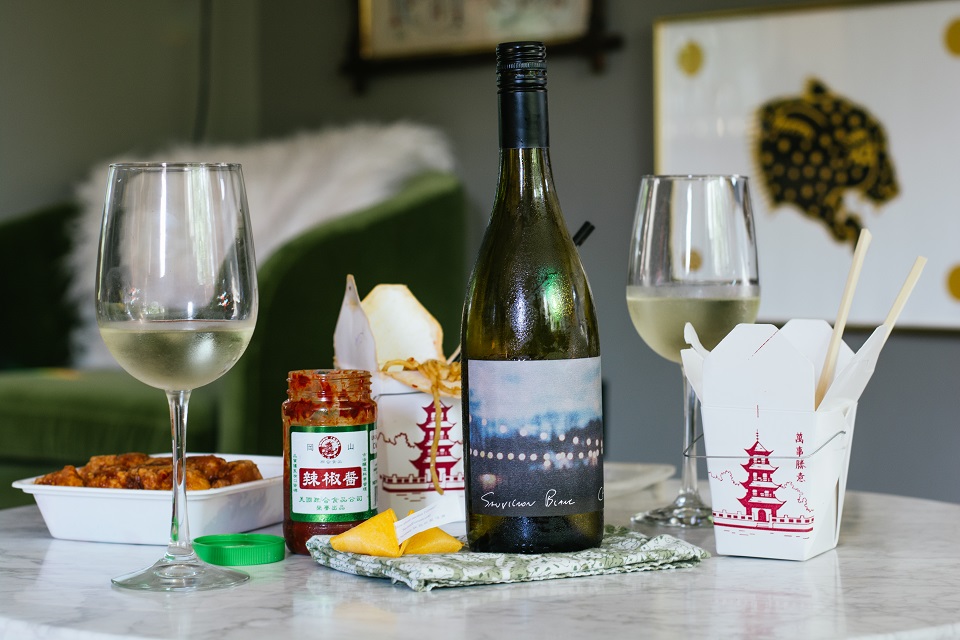 CFW's Sauvignon Blanc is the winery's first foray into making this type of zesty, dry white, a regional twist on the classic White Bordeaux. The wine is composed of 80% Sauvignon Blanc and 20% Sèmillion. The grapes used to make the wine are grown exclusively at Historic Hopewell Vineyards, a two-acre, environmentally friendly farm run by a husband-and-wife team in Oxford, Pa., just 20 minutes west of Chaddsford Winery.
"We are tremendously proud of the work in the vineyard and cellar that resulted in our first-ever Sauvignon Blanc," says Corey Krejcik, general manager at Chaddsford Winery. "A true expression of our Southeastern Pennsylvania terroir, we like to say the bottling is White Bordeaux in style, showing thirst-quenching, lime zest acidity and begging to be sipped on a sun drenched patio."
This Sauvignon Blanc follows the zippy, lively profile that this wine style is known for, with tons of citrus character (notably grapefruit and lime), and bright, crisp acidity.
In her rating of this wine, Wine Enthusiast's assistant tasting director, Fiona Adams, notes that CFW's Sauvignon Blanc is "very green, offering up eucalyptus, fresh garden herbs and lemon peel… with lots of grassiness straight through the finish."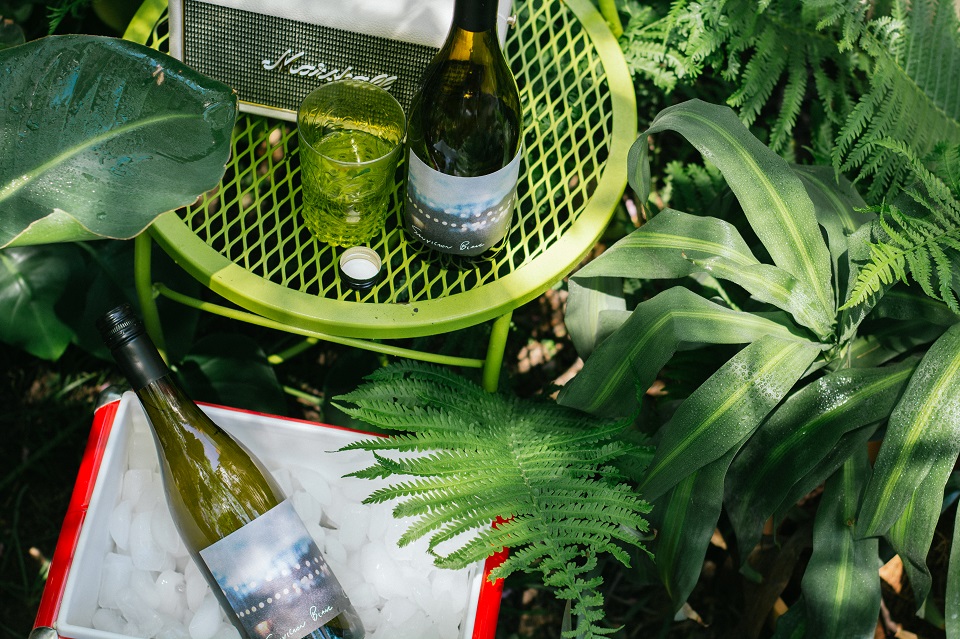 While we don't know the exact parameters around how Wine Enthusiast rates wines, and the results are largely subjective, most major wine publications use a numerical scale system based on the 100-point system developed by acclaimed wine critic Robert M. Parker, Jr. Parker originally designed the system in the 1970s as an attempt to counter what he thought were confusing or inflated ratings by other wine writers. Parker's system ranks wines with a score from 50 to 100 points based on qualities, such as color and appearance, aroma and bouquet, flavor and finish, and the general quality. A wine is considered above-average if, like CFW's Sauvignon Blanc, it earns a score of 85 or higher.
Show your Pa. pride with a bottle of this fantastic wine! Though it's easy to categorize lean, crisp white wines as only for summertime (they do, in fact, pair well with light fare like green salads and grilled salmon) they can be enjoyed all year long, especially on milder autumn afternoons. The 2016 Sauvignon Blanc is now sold out, but the 2017 vintage is very similar and just as delicious. Try pairing it with pesto pasta, crab cakes, oysters, shrimp fried rice or seared scallops. Or, open a few bottles at your next brunch gathering in lieu of bubbly, and serve alongside a frittata with goat cheese, asparagus and local mushrooms.
As you raise your glass, give a little toast to Chaddsford Winery for its continued work to elevate and promote Pennsylvania wines!
Find information about tastings, tours and events calendar at Chaddsford Winery and a newsletter signup on its website. Follow along on Facebook, Instagram and Twitter, too, and consider CFW's excellent Wine Club as a creative gift this holiday season.
Chaddsford Winery is located at 632 Baltimore Pike; phone: (610) 388-6221.
Photos:

Chaddsford Winery