Chaddsford Winery has been keeping us satiated with award-winning wines since opening 36 years ago — way back in 1982! Touting one of the largest wine productions in Pennsylvania (Chaddsford Winery produces 30,000 cases annually), we didn't need a reason to get a jump on signing up for the winery's exclusive Wine Club. But for those of you who require a little 411 before putting your name on the dotted line, we have all the answers for you.
Initiated last year and growing quickly (we did say exclusive), the Chaddsford Wine Club is actually two wine clubs in one. Members can choose from the reserve club or the traditional club — or both — and they receive a direct wine shipment each quarter, along with priority access to on-site promotions and seasonal events. Check out specific details below:
For as little as $45 per quarter, you get exclusive access to Chaddsford's Artisan batch vintages, like the buttery textured 2014 Artisan Series 'sur lie' Chardonnay and the versatile and comforting 2015 Artisan Series Petit Verdot. These wines are not sold in state stores, so you'll have one up on all your wine connoisseur friends. Or better yet, invite your friends to a wine tasting party at your home! Enroll here.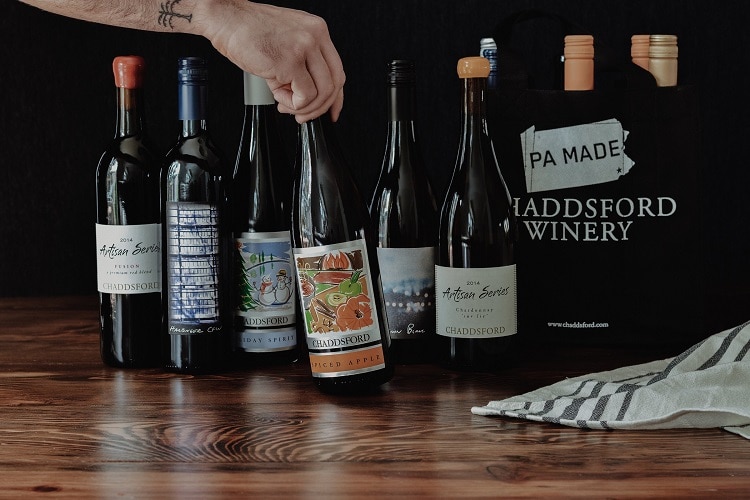 If it's the sweeter and off-dry wines that you favor, options in the traditional club include spring wines, blush wines and a crisp warm weather Sauvignon Blanc, starting at $25 per quarter. Chaddsford's signature spiced apple wine is available during the autumn. Enroll here.
The Perks
It's not just good enough to offer premium local wines to the Chaddsford wine lover — it's the perks that give this wine club its extraordinary edge!
Two bottles of hand-selected Chaddsford wine will be available each quarter.

Members have the option to pick up wine at the winery or have it conveniently shipped.

Members have the option to pick up wine at the winery or Peddler's Village Tasting Room; or to have it conveniently shipped.

Exclusive access to onsite, members-only parties once per quarter, with complimentary tastings and hors d'oeuvres.

Members get an extra 10% off all in-store and online wine purchases.

Opportunities during the year to taste limited and unreleased wines.

VIP invitations to special events, when available.

Free traditional wine tastings for members (plus one guest each) at any time that tastings are offered.

No annual commitment. Enroll and terminate at any time.
"We consider wine club members to be a community of our close friends," says winemaker, Jim Osborn. "We look forward to sharing our wines [with members] and treating them to many memorable experiences at the winery throughout the year."  
Don't delay! With barbecues, picnics and other outdoor events right around the corner, be ready to have all your wine bases covered and sign up today.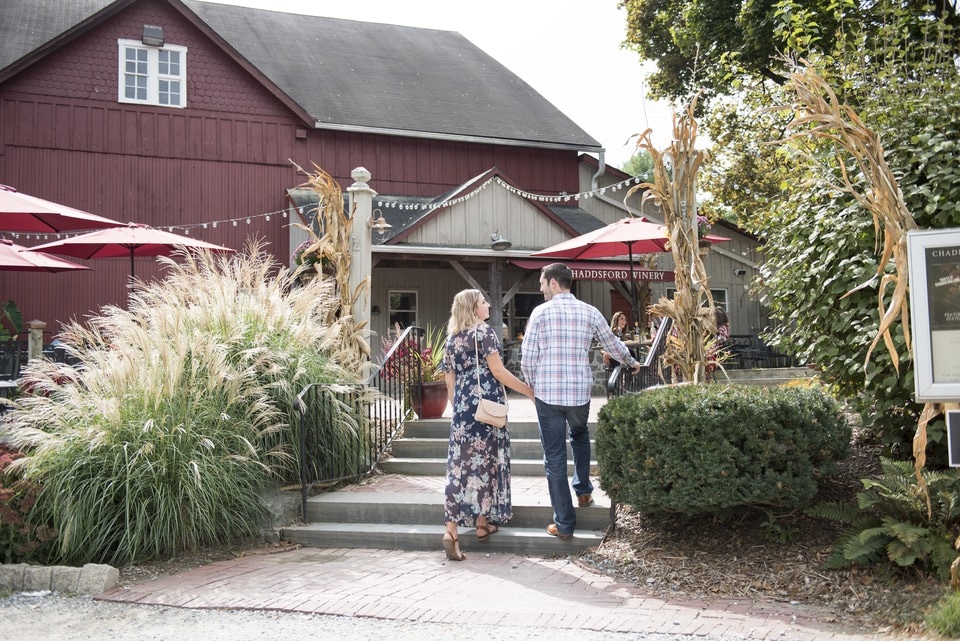 Situated in a charming 17th century dairy barn in bucolic Chester County, Chaddsford Winery is located 30 miles southwest of Philadelphia, between world-famous Longwood Gardens and the Wyeth family's Brandywine River Museum.
Information about tastings, tours, the events calendar and newsletter signup are on the website. Don't forget to follow along on Facebook, Instagram and Twitter, too.
Chadds Ford Winery is located at 632 Baltimore Pike; phone: (610) 388-6221.