For some of us, the winter holidays, like Thanksgiving and Christmas, seem like "food drive season." After all, no one should go without a special holiday meal, right? But, for those facing food insecurity (broadly defined as "a household that is without reliable access to a sufficient quantity of affordable and nutritious food at any given time"), hunger is an issue, day in and day out, no matter the time of year.
Add to that the fact that as summer rolls around, many school-aged students who rely on free or reduced-cost school breakfast and lunch suddenly find themselves with two more meals to worry about each day. In Chester County, one of the wealthiest counties in Pennsylvania, more than 18,000 students rely on these meals, and their nutritional well-being is at risk without them.
This is one of the driving forces behind Chester County Food Bank's annual Peanut Butter and Jelly Drive. This community-centered non-profit sees first-hand how essential it is that not only students, but families and seniors as well, have some pantry staples available to them at all times. The summer can provide an extra challenge to families and kids, because many children who aren't old enough to cook something safely for themselves are left home alone while school is not in session.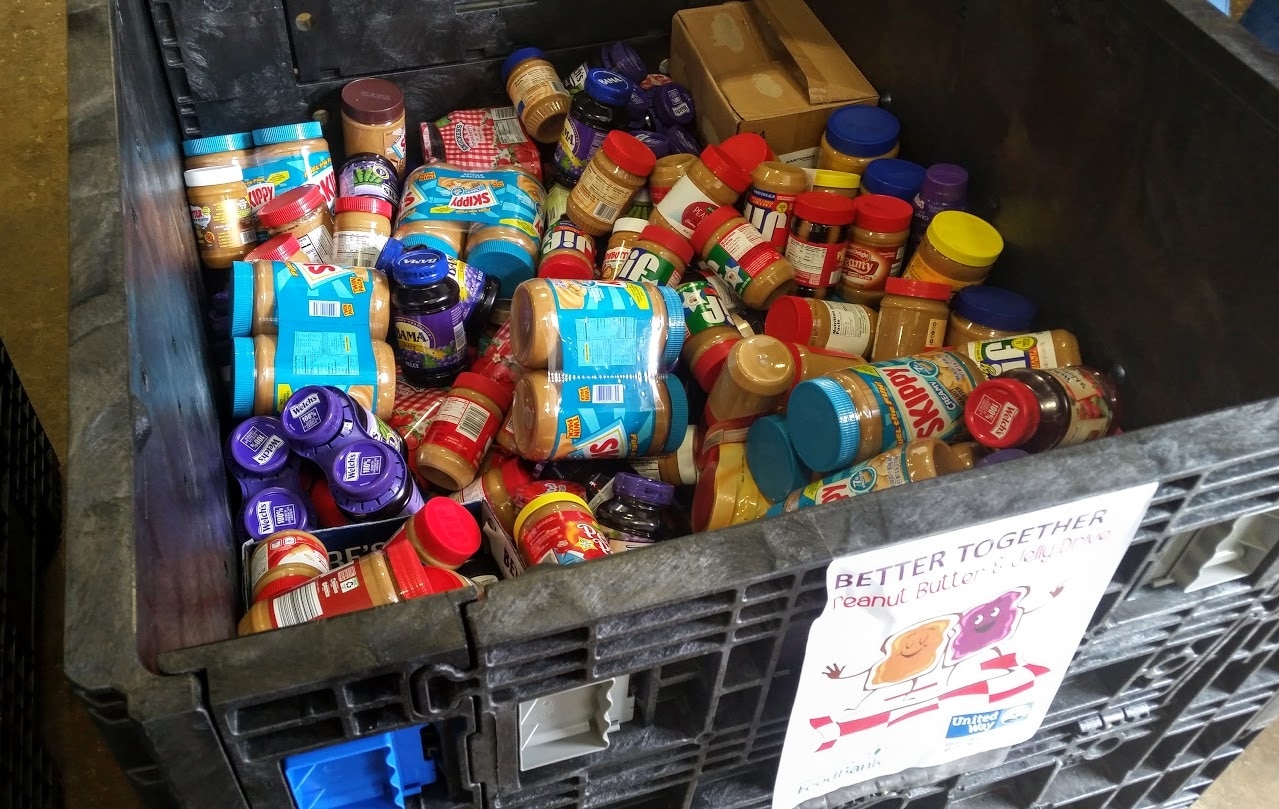 In a partnership with the United Way of Chester County, Chester County Food Bank puts out a fun, competitive challenge to its network of supporters: Collect as many jars of peanut butter and jelly as you possibly can for a chance to claim the prize of Peanut Butter Cup Champion. The reigning champ is the Matt Gorham Real Estate team. This dedicated group has taken the cup three years in a row!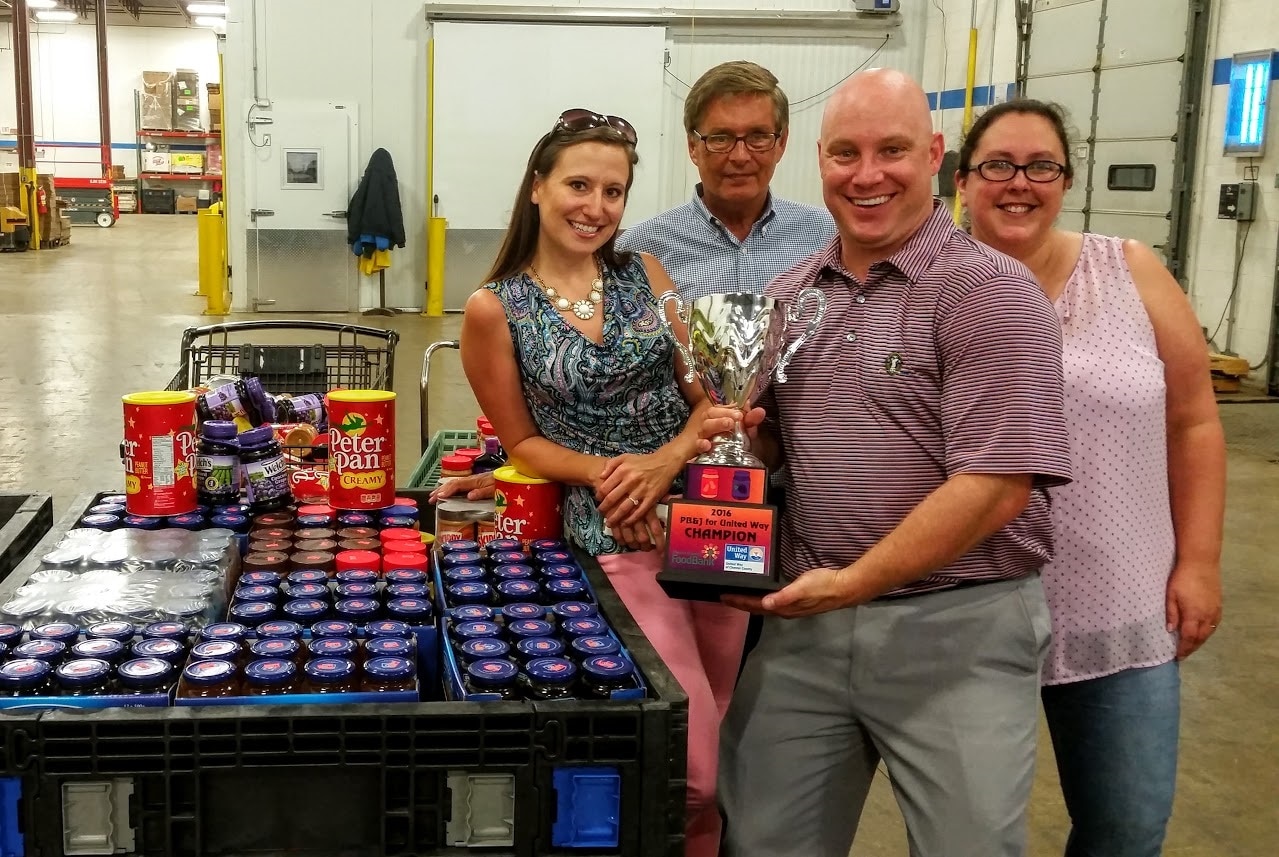 In 2015 alone, they donated 694 pounds of PB&J. Now, with three years under their belt, their total donations have reached almost four tons! Yes, that's 8,000 pounds of peanut butter and jelly to help feed those in need in Chester County.
To get in on the Peanut Butter and Jelly Drive action, talk to your co-workers, neighbors, school groups, family and friends, and assemble your team. Your collective goal is to collect donations of peanut butter, almond butter or alternative nut butter, and jelly or jam. If you don't have the time or energy to organize within your community, please consider making a monetary donation to Chester County Food Bank. Because of its impressive buying power, the team at CCFB can stretch your dollar much farther than is possible at a supermarket or even a discount store.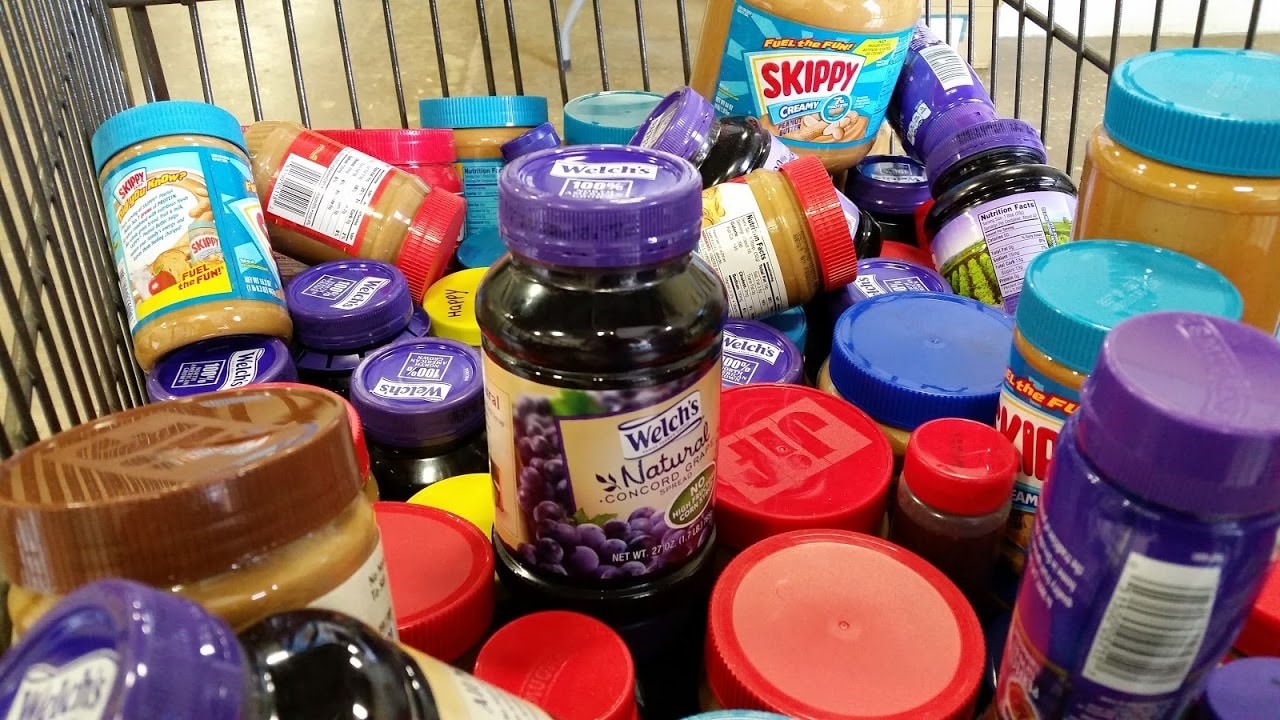 The brand doesn't matter, but Chester County Food Bank asks that the products contain no high fructose corn syrup and no trans fats, and request plastic jars instead of glass. Expired or homemade items are not accepted, nor are pre-made sandwiches.
Once you've collected as many jars of PB&J as possible, it's time for the Community Weigh In event! Bring your haul to Chester County Food Bank in Exton on Friday, June 1, between 11:30 a.m. and 1:30 p.m.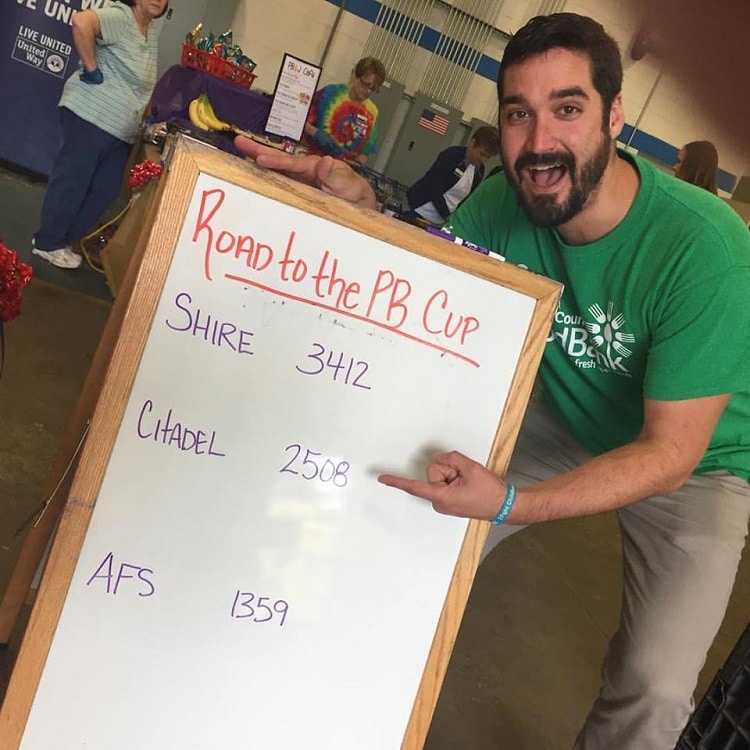 Your PB&J collection will be weighed and, while you're there, you can take a tour of the Food Bank and meet other folks from the community who participated in the drive. Grab lunch from a PB&J Café; go classic, or take a walk on the wild side of the sandwich with add-ins like bacon and sriracha!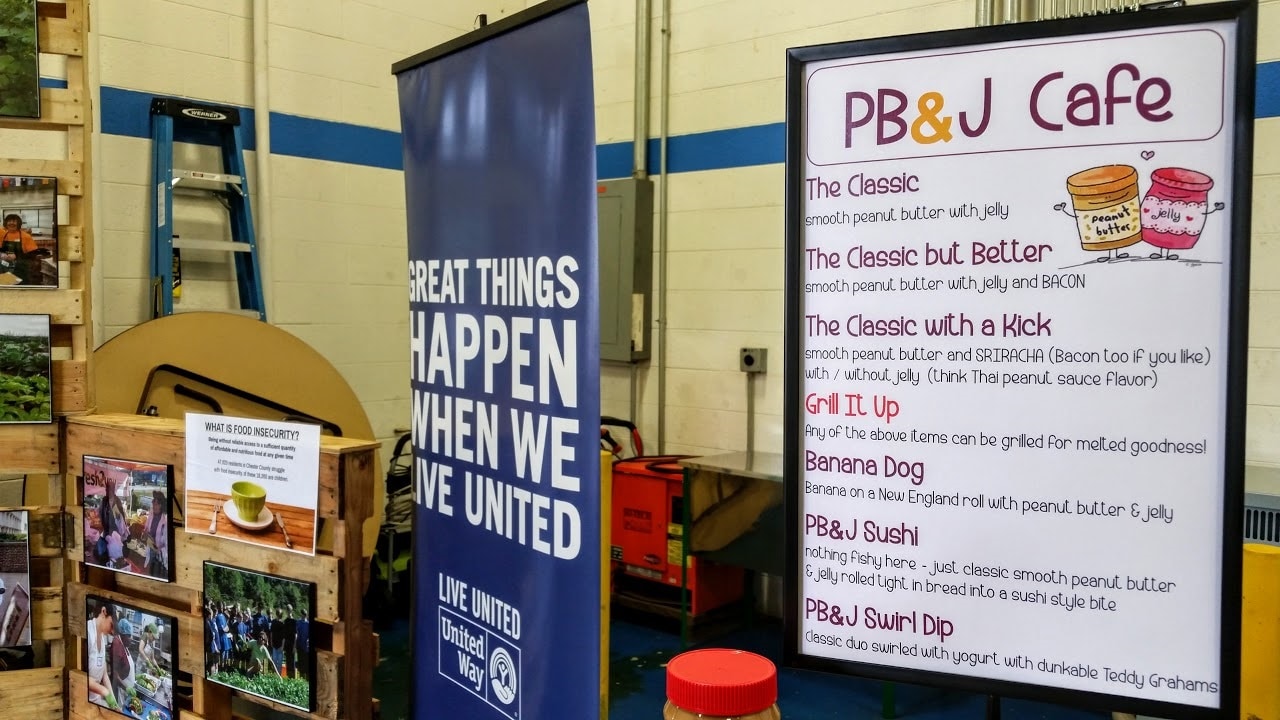 Whether you bring in thousands of pounds or just a few jars of peanut butter and jelly, every little bit counts when it comes to fighting hunger in the community. Consider joining in the drive this year to help keep Chester County's kids and families fed all summer long! And remember, if you can't participate in the PB&J drive, your monetary donation can still help accomplish CCFB's mission, right from your computer!
Find Chester County Food Bank at 650 Pennsylvania Dr. in Exton; phone: (610) 873-6000.
Photos:

Chester County Food Bank