First, there was iced coffee, often made with yesterday's brew poured into a sad, stained pitcher and refrigerated. Next came cold brew, a cold-steeped revelation for coffee drinkers — smooth, clean and rife with caffeine. Cold brew on tap and in all kinds of bottles and cans was to follow, then nitro cold brew, cold coffee forced through a tap with a small amount of nitrogen for a silky, Guinness-esque texture.
And now? Cafes and coffee shops are running wild with iced drinks, from herb-infused tea lattes to multi-ingredient, stirred-and-garnished drinks that would be right at home at a swanky cocktail bar.
With so many creative and delicious options from behind the counter of your local coffee shop — where the baristas will actually remember your order and quite possibly your name — there's really no excuse to stop at a big-chain "coffee shop" (you know who we're talking about) for a stellar refreshing beverage. Here are a few of our favorite iced drinks of the summer that can be found at one of the homegrown cafes in your neighborhood:
Iced Lavender Mint Matcha Latte at Burlap and Bean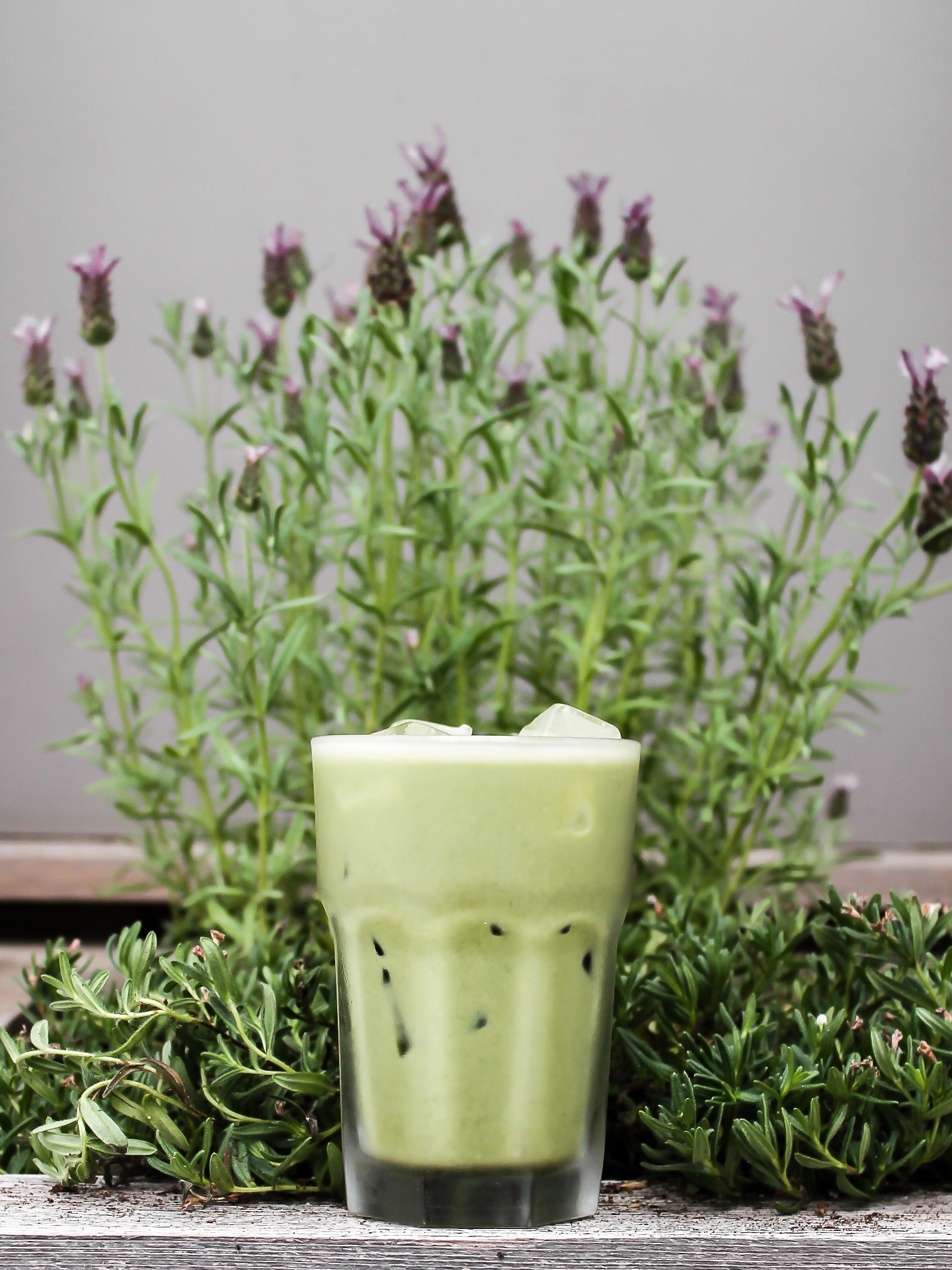 Burlap and Bean cafe, on the outskirts of Media's cute downtown, offers some great cold coffee drinks, which makes total sense since it roasts its own (very good) coffee. But, even though a nitro cold brew might hit the spot if you need an energy boost, we're actually crushing on its new iced lavender mint matcha latte! This pretty pale drink starts with organic matcha tea with house-made lavender and mint syrups (the mint is grown on site!) topped off with the milk of your choice! Floral drinks can be a little tricky, as too much of that flavor can taste soapy, but the freshness of the mint and earthiness of the matcha creates the perfect balance here. 455 W. Baltimore Ave., Media; (484) 444-2533.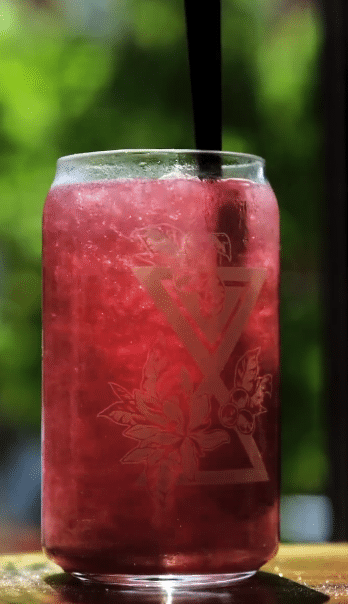 Tucked into Harrisburg's historic Broad Street Market (with a second location on North Street),
Elementary Coffee is all over the cold drinks front, focusing on unique flavor combos, many of which use its own roasted coffee beans.
 We're intrigued by the Dreamer 
Iced
Latte, made with house-crafted lavender and rosemary syrups, and The Kingsolver, a matcha-based iced latte with ginger, cardamom and honey. But how can you ignore its Glitter Iced Tea, a bright and fresh house-made concoction with edible glitter? Answer: You can't! Don't let the summer pass by without at least one sparkly tea beverage in your glass.
1233 N. 3rd St., Harrisburg; 256 North St., Harrisburg.
The baristas at Green Engine Coffee Co. in Haverford are on to some next-level stuff with their cold drinks program. In addition to Kyoto-style, 24-hour drip cold brew, affogatos and artisan iced teas, don't miss the seasonal mocktails on offer. Espresso tonics get a serious upgrade with vermouth syrup, Rival Bros. spro, craft tonic and herbs. Another rotating sipper, the Hangover Cure (espresso and coconut water — pure genius) cuts through even the most humid day like it's no big thing. 16 Haverford Station Rd., Haverford; no phone.
Herman's Coffee is one of the best summertime hang spots in Philly, if you ask us. That's partly due to the glorious cross breezes from the open garage doors, the comfy lawn chairs and communal tables, and the frequent beer vendors and food trucks that set up shop right outside. But, the number-one best thing going at Herman's is the espresso tonic menu, which goes far above and beyond some coffee mixed with some tonic. These lovely drinks look like cocktails with their pretty garnishes, they sound like cocktails, with their house-made syrups (grapefruit sage is a big favorite), and they feel like cocktails in their substantial rocks glasses. Sipping one through a little cocktail straw in the middle of the day, while local indie rock pours through the speaker and chatty neighbors float in and out, feels like playing hooky from grown-up life. 1313 S. 3rd St., Philadelphia; no phone.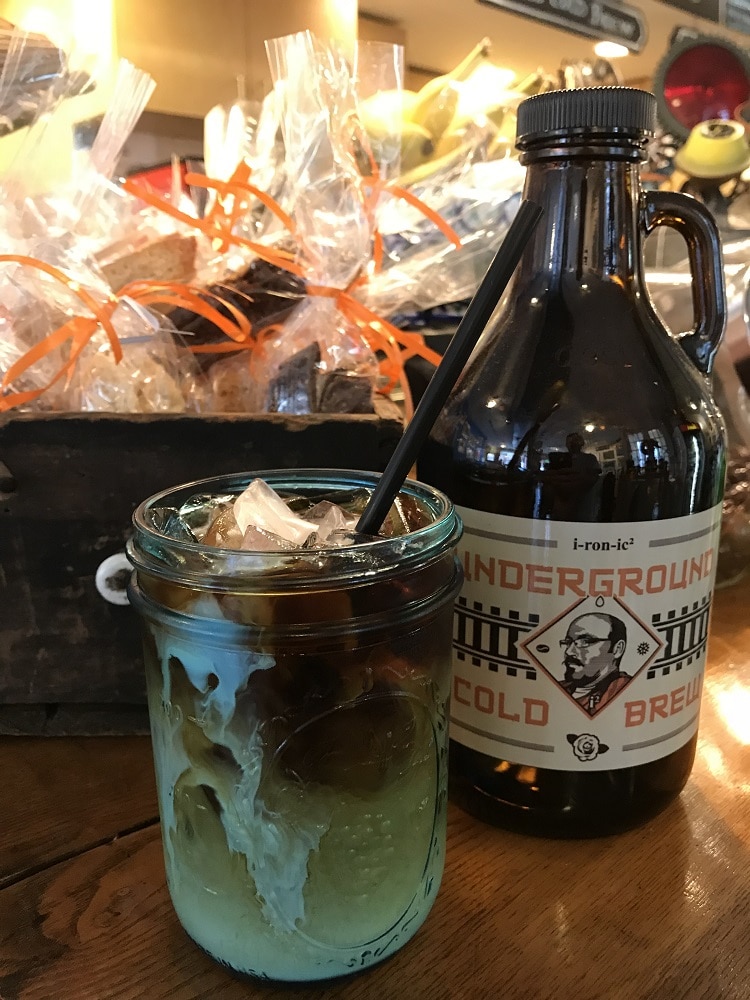 Another fun cocktail-inspired coffee drink on our radar is the Cuban rum-style cold brew with banana milk at i-ron-ic Coffee Shop and Art Boutique in downtown York, which yields a surprisingly refreshing sip. We don't always think of coffee and banana as being friends, but with a hint of sweetness and a little tropical flair, it all works out and offers nice breakfast-on-the-beach vibes. 256 W. Philadelphia St., York; (717) 505-9818.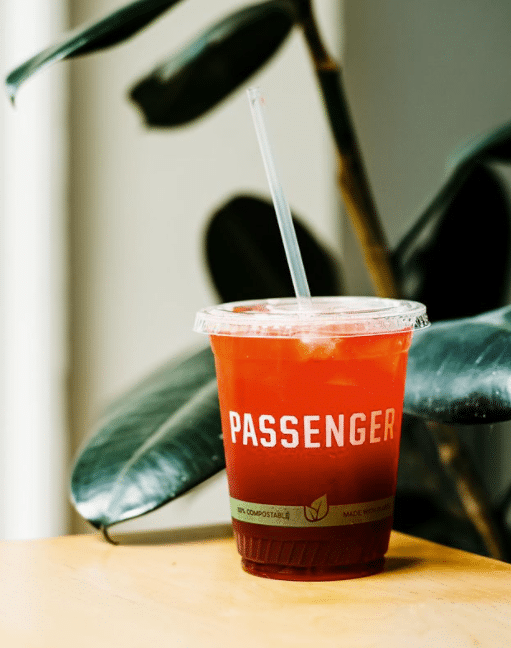 Hibiscus is having a moment, it seems. A current darling of craft beer and cider, beloved for its tart floral flavor and brilliant magenta hue, this tropical flower is also showing up in coffee shops, left and right, in other iterations besides plain iced tea. A prime example: the Hibiscus Rickey at Passenger Coffee's flagship shop in Lancaster. Lightly sweetened iced tea is topped with lime juice and sparkling water for a punchy drink that pays homage to the Agua de Jamaica its team of coffee buyers drinks while traveling in Central and South America. 7 W. King St., Lancaster; (717) 715-0992.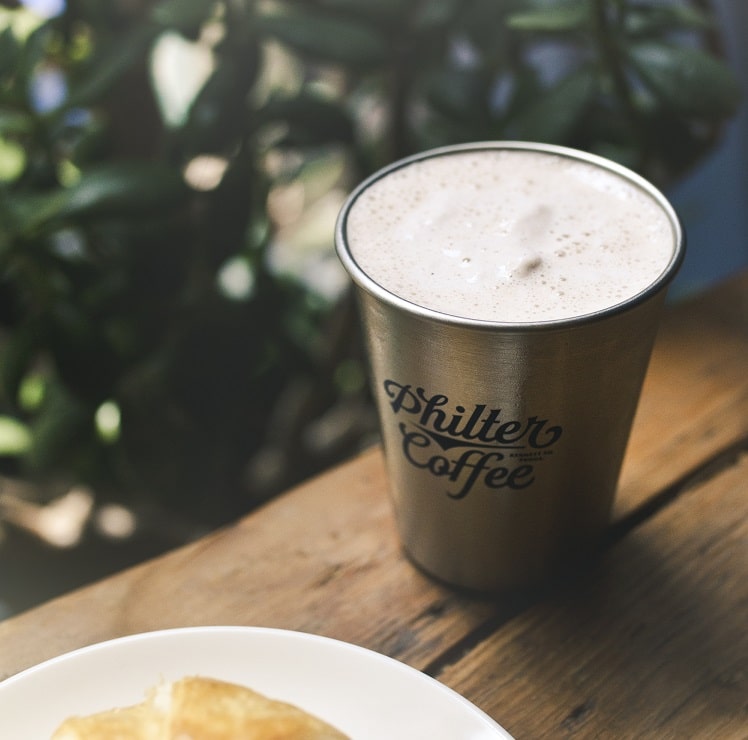 Every summer since opening in 2013, Kennett's Philter Coffee adds limited-edition espresso milkshakes and chai milkshakes to its menu, and the customers go wild for them! In addition to using top-notch coffee from Ceremony Coffee Roasters in Baltimore and high-quality chai, the secret to these milkshakes' cult status is ice cream from Woodside Farms Creamery. Locals know that this little farm in nearby Hockessin, Delaware, has some of the best ice cream in the region, thanks to the fresh milk and cream from its happy herd of  Jersey cows. Don't wait — when summer's over, the milkshakes go into hibernation until next year. 111 W. State St. in Kennett Square; (610) 444-7687.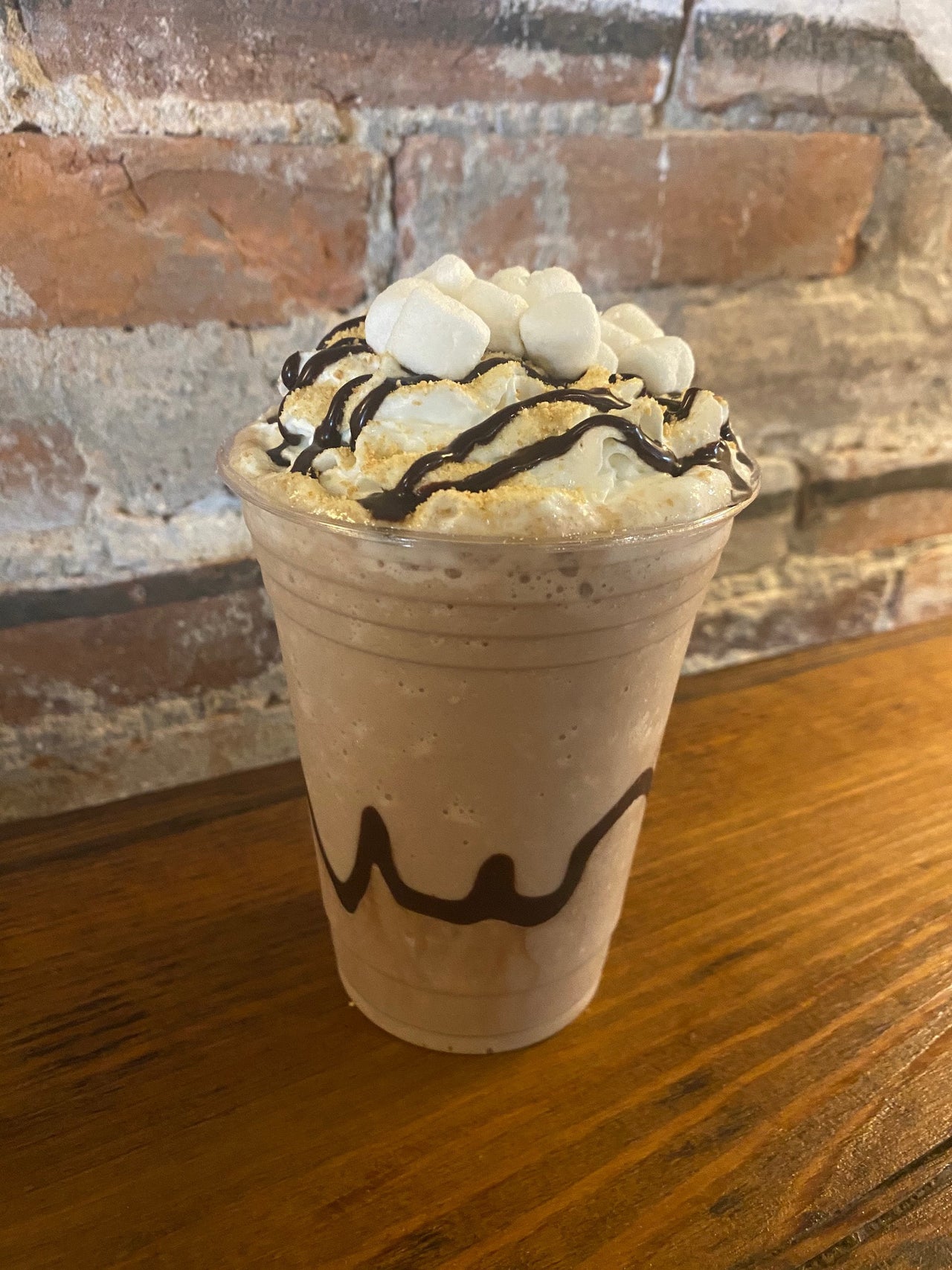 S'mores might be the quintessential summer treat, and at Steel City Coffeehouse in Phoenixville, you can experience these campfire flavors in the form of a frappe! A creamy, dreamy, espresso-soaked blended drink is topped with whipped cream, marshmallows, chocolate drizzle and crumbled graham crackers for an irresistible combo. 203 Bridge St., Phoenixville; (484) 924-8425.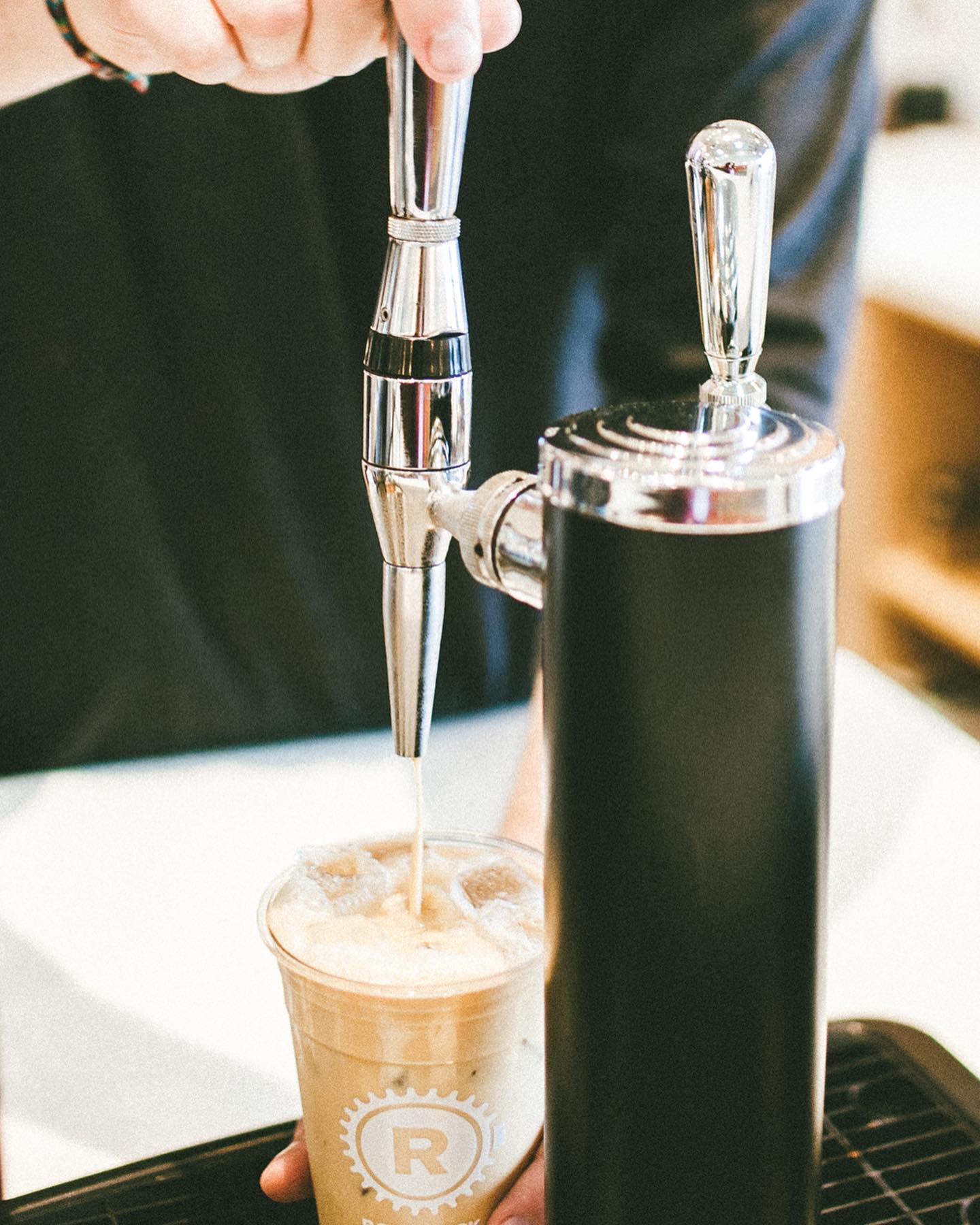 You can get an iced latte at pretty much any coffee shop. But what about an iced latte on draft? Running coffee through a draft line adds a bit of a creamy texture, not carbonated like beer, but just a touch of texture. At Rothrock Coffee, the house draft latte goes the extra mile, with extra-strength cold brew, vanilla and oat milk, served over ice. It's a vegan delight to get your motor running. 1736 S. Atherton St., State College; (814) 510-9119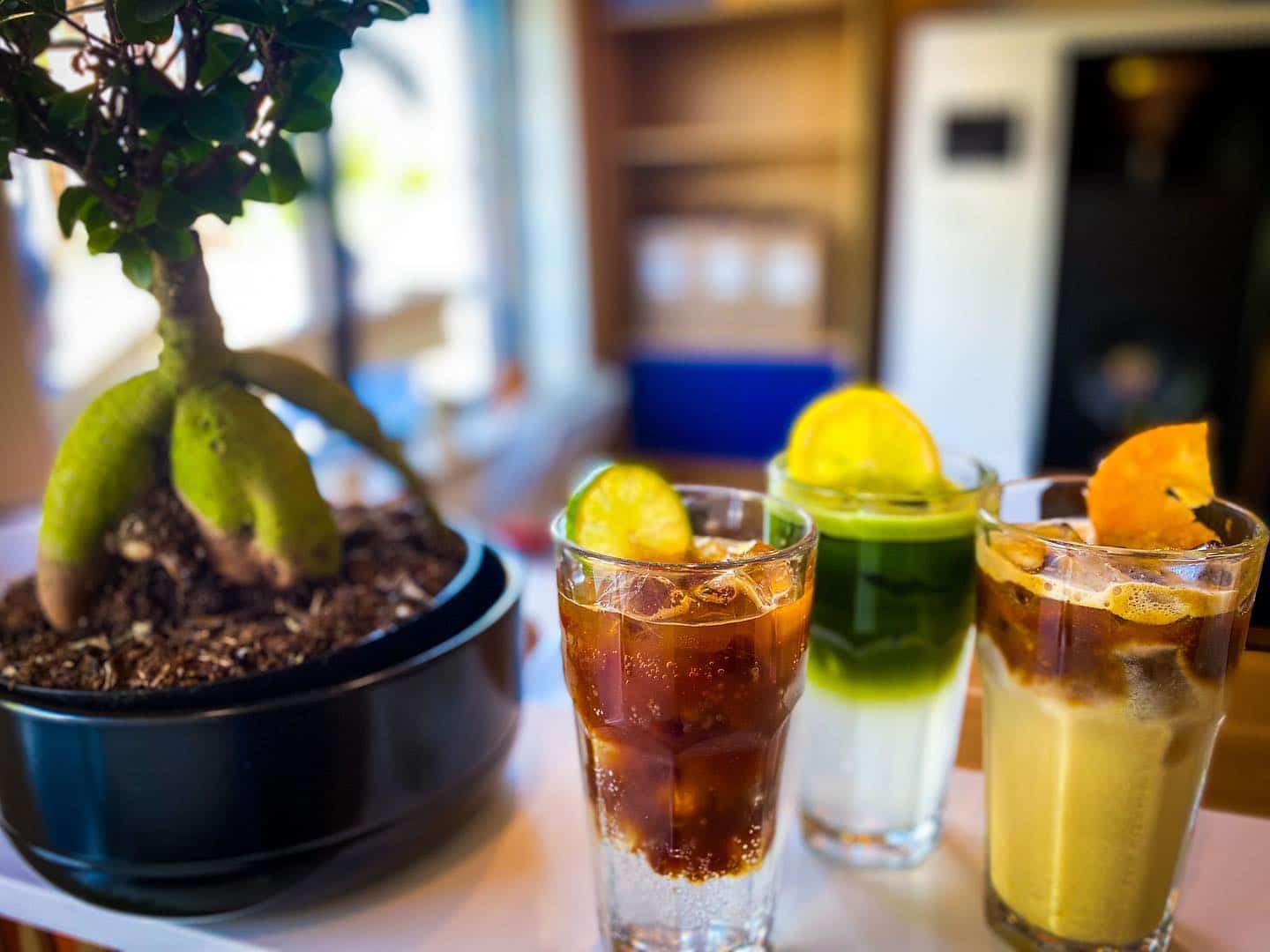 This specialty coffee shop in Pittsburgh's Shadyside neighborhood takes its coffee pretty seriously. Its curated multi-roaster includes serve sustainably-sourced single-origin coffees from Commonplace Coffee Co. and Brandywine Coffee Roasters, and its gear, like an under-counter Modbar espresso machine and a Marco SP9 single-cup brewer are not messing around. But that doesn't mean that the ARRIVISTE Coffee Bar crew doesn't have some fun when it comes to crafting icy summer bevs! Its new lineup of iced creations includes Breakfast At The Finca (espresso, soda, mint lime syrup and Angostura bitters), The Maine Squeeze (fresh whisked matcha tea, lemonade and lemon bitters), and @_FloridaMan (an orange creamsicle-inspired latte, with espresso, milk and candied orange syrup). 5730 Ellsworth Ave, Pittsburgh; (412) 204-7320.
Did we miss the best iced drink at your favorite spot? Let us know in the comments!
Feature photo:

ARRIVISTE Coffee Bar

Lemonade photo:

Anna Miron for Burlap and Bean

Glitter Tea photo:

Elementary Coffee Co.

Cuban-style cold brew photo:

i-ron-ic Coffee Shop

S'mores Frappe photo:

Steel City Coffeehouse

Draft latte photo:

Rothrock Coffee

Milkshake photo:

Philter Coffee