"People who love to eat are always the best people." — Julia Child
York County has always been known for its factory tours, rich history, breathtaking scenery, eclectic shopping and popular Mason Dixon wine trail. But, did you know that the area offers some of the best comfort food in central Pa., as well?
York County (and its neighboring counties) boasts several casual and fine dining locations that we're sure you'll want to include on your winter itinerary. Bookmark this list of cozy spots that will help chase away the winter blues!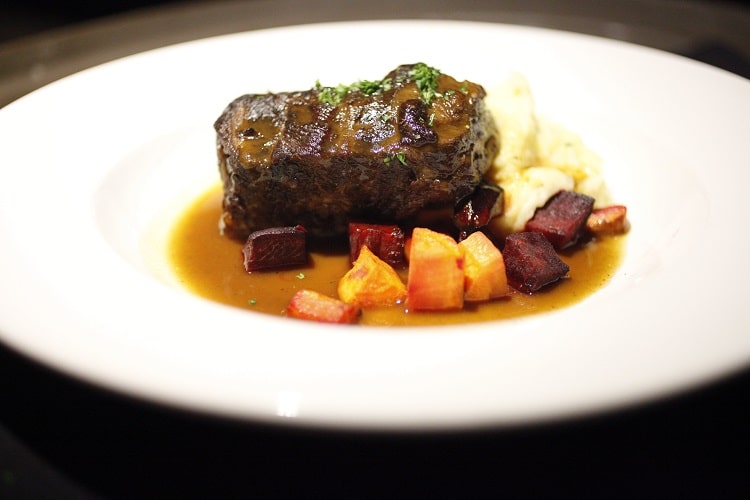 This historic location touts an incredible riverfront view while offering a locally sourced menu that includes everything from Black Angus burgers to jumbo lump crab cakes, salmon and filet mignon. Or start your day early with full-plate breakfasts like signature strawberry and toasted hazelnut pancakes, omelets and bennies. Make sure to peruse the on-site bar and gift shop, The Gardener of the Owl Valley.
Comfort-food must-have: French cassoulet, with duck confit, braised cannellini beans and house-made sausage.
234 N. Front St., Wrightsville; (717) 252-0416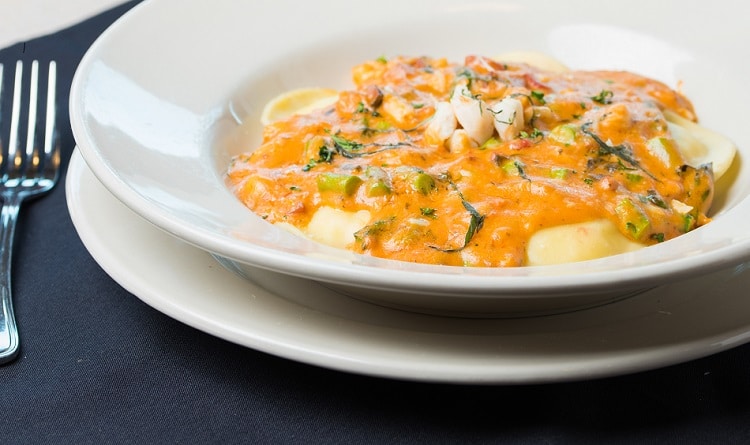 For the craft-beer enthusiast, 30 rotating taps pour all of your favorites at this "polished casual" stop. Pair your brew with the "best prime rib in York," wood-stone oven pizzas, seafood (we recommend the mango citrus scallops), sandwiches, soups (go for the onion soup gratinee) and fresh salads. This is the perfect place to relax and unwind. Open daily for lunch and dinner. Great for large groups.
Comfort-food must-have: Hawaiian pizza with house red sauce topped with grilled pineapple, Canadian bacon and cheddar jack cheese.
204 St. Charles Way, York; (717) 741-1159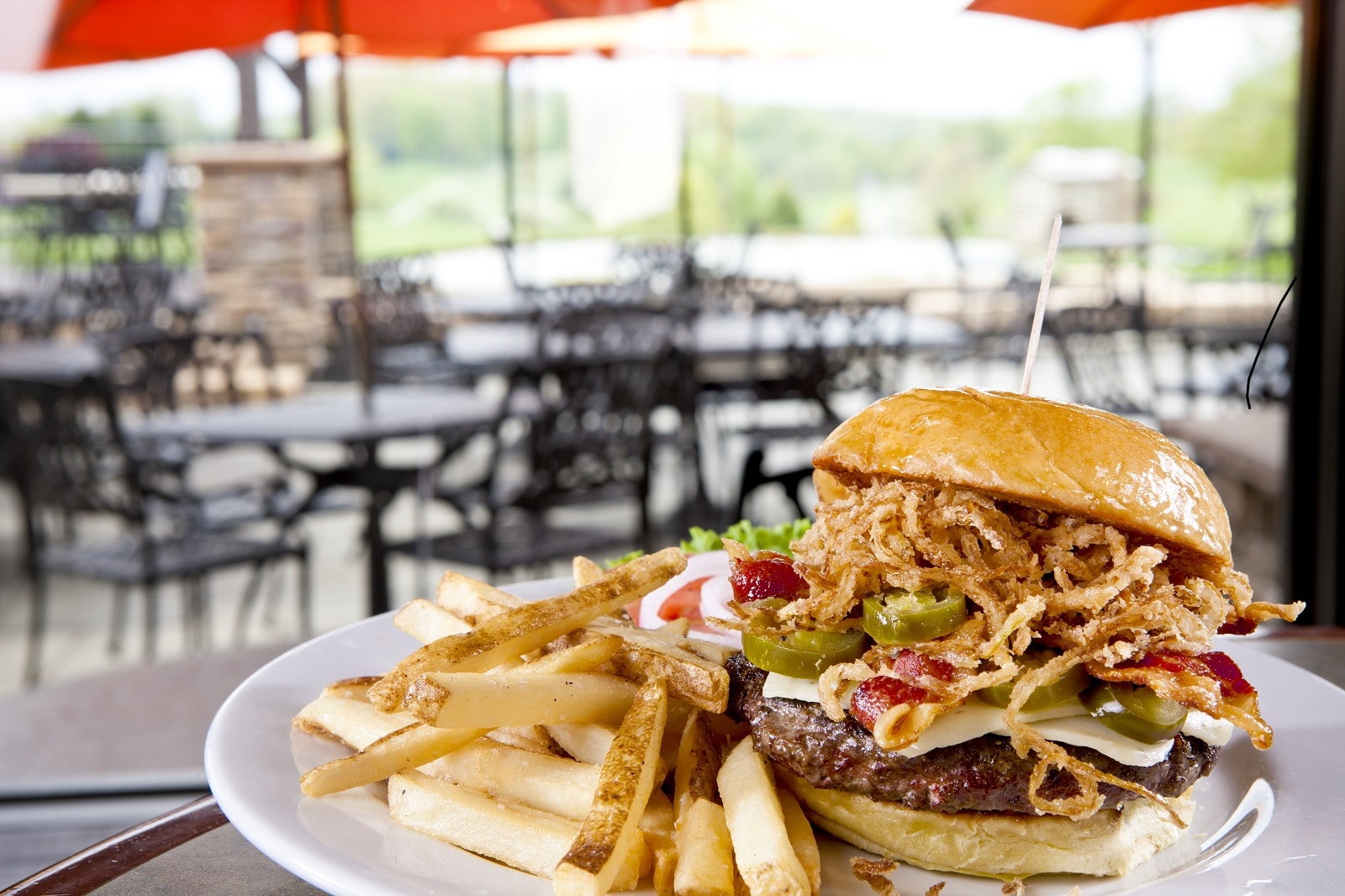 This is upscale-casual dining at its best, with a stunning golf-course view from the recently added deck. Choose from an eclectic mix of signature cocktails, craft beer and wine to pair with the beautifully presented classic cuisine. Think: wedge salad with Point Reyes blue cheese, bacon lardons and buttermilk dressing; duck confit spring rolls with sweet chili black pepper gastrique; pork osso bucco with roasted garlic mash, charred fennel; and so much more.
Comfort-food must-have: The oak. Burger — 8-ounce ground prime beef patty with caramelized onion, sharp white cheddar and tomato-pancetta jam on a house made bun, served with house fries.
2700 Mount Rose Ave., York; (717) 755-0123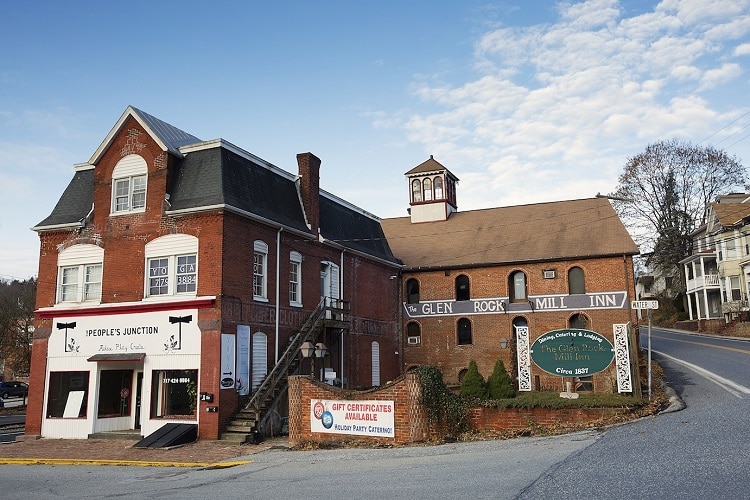 Built in 1837 as a woolen mill, this historic inn features unique dining areas flanked by original stone and brickwork and thick overhead beams. The cozy bar features pours of classic cocktails, wines and beers. The regional menu changes seasonally and includes soup du jour, signature salads, seafood, chicken and beef dishes. All scrumptious desserts are made on site. Closed Monday and Tuesday.
Comfort-food must-have: Peanut butter pie — creamy peanut butter mousse on a chocolate and graham-cracker crust drizzled with chocolate sauce.
50 Water St., Glen Rock; (717) 235-5918
This recent newcomer to York combines food, libations, music, local art and many of York's locals to create an exuberant urban-chic experience. The full-service restaurant serves nibbles and shareable plates that include cheeses, skewers, flatbreads and tasty bites, like the Argentinean turkey meatballs with chimichurri. The comprehensive list of wines by the bottle and by the glass is well-researched and affordable. Closed Monday.
Comfort-food must-have: Pork chop with a grilled spiced apple butter glaze, roasted herb potatoes, carrots and green beans with almonds and onion straws.
106 N. George St., York; (717) 793-2413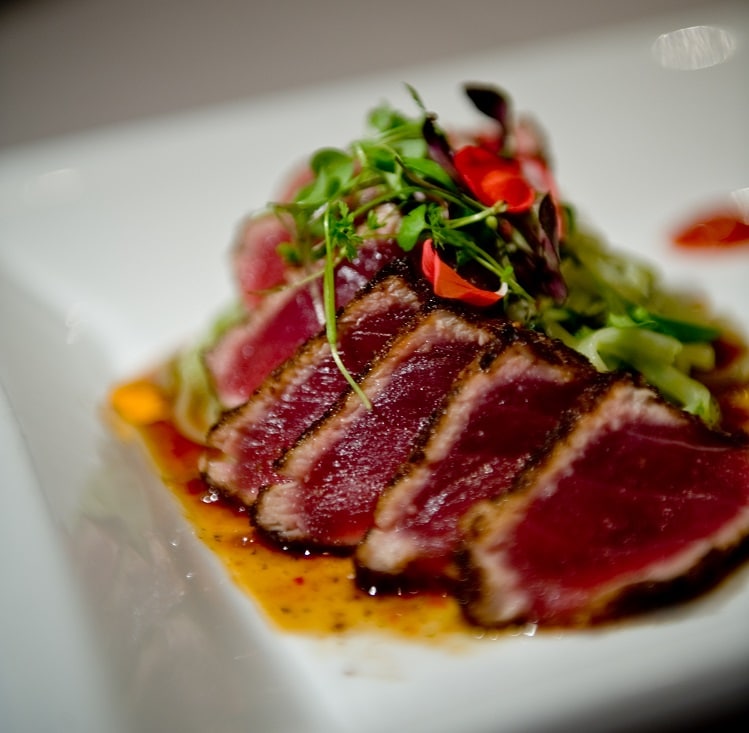 Another new addition to York's expanding culinary scene, this warm and inviting spot offers superior service, knowledgeable bartenders and a menu that exceeds expectations. Dishes like the bibb lettuce and red-wine-poached pear salad, flash-fried calamari and grilled tuna steak au poivre are among the menu highlights. Closed Sunday.
Comfort-food must-have: Anson Mills cheddar grits with blackened shrimp.
120 N. George St., York; (717) 843-8010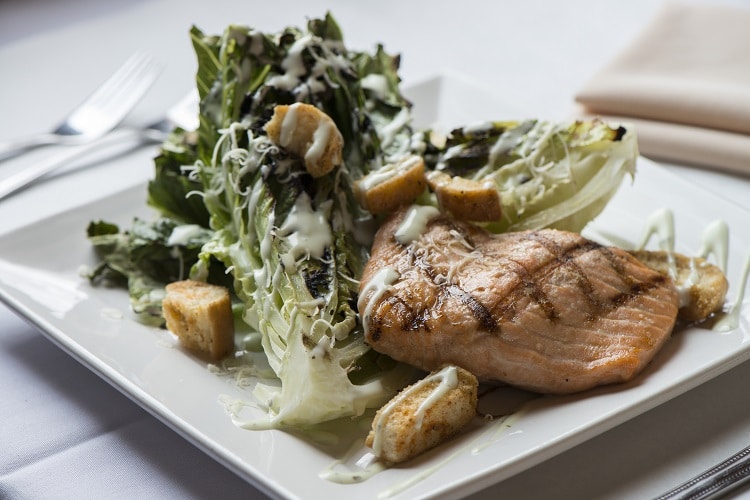 Always on the "Best of York" list, this Italian kitchen knows the meaning of "mangia"! Classic offerings like eggplant Parmesan, veal saltimbocca and chicken Parmesan mingle with fish-of-the-day specials, a plethora of pasta, and just the right amount of antipasti. A great list of old-world wines, signature cocktails and brews on tap make this a must-stop destination.
Comfort-food must-have: Sweet potato gnocchi with sea scallops, Swiss chard, roasted red peppers, hazelnuts and sage brown butter.
554 S. Ogontz St., York; (717) 854-7958
Great Comfort Food in Neighboring Counties:
Oven-roasted prime rib, mashed potatoes and gravy, and sweet potatoes with marshmallow are some of the fan favorites at this popular dinner-and-a-show destination. Enjoy a buffet-style meal or table service while enjoying classic productions, including Showboat, Wizard of Oz and Grease, or rousing concerts of tributes to your favorite stars. Reservations and tickets are required.
Comfort-food must-have: Sherry-laced pasta Alfredo with pecorino, Parmesan and ricotta cheese.
510 Centerville Rd., Lancaster; (717) 898-1900
With the slogan "comfort food done well," it's as if this family-owned, small-batch distillery is reading our minds! Located within a century-old former furniture factory, Mason Dixon Distillery pairs high quality spirits with a menu of elevated bar snacks, like goat cheese brulee, brussels sprouts and hush puppies. Seasonal plates include fried chicken, jambalaya and a heaping crock of mac-and-cheese to create the perfect ambiance to imbibe with friends and family. Closed Monday and Tuesday.
Comfort-food must-have: Poutine — braised short rib and cheese curds served over french fries and smothered in house-made gravy.
331 E. Water St., Gettysburg; (717) 398-3385
We love the idea of a farm market, bake shop, gift shop and locally sourced buffet of authentic Pennsylvania Dutch cooking all rolled up into one location! This family-owned, faith-inspired destination promises you won't leave hungry. Daily buffet features include prime rib, seafood and BBQ selections. Or, you can order from the grill at the Duchette Restaurant on the lower level of the building. Military members always welcome. Closed Sundays.
Comfort-food must-have: Baked French toast at the Saturday morning breakfast buffet.
129 Toddy Dr., East Earl; (717) 354-8222
Extend your visit! Turn your comfort-food excursion into a fun weekend getaway or midweek retreat and take advantage of packages and special offers at one of York County's premier hotels or bed & breakfasts. Stop by one of the Visitor Information Centers or call 1-888-858-YORK.
Stay informed of all the latest happenings year-round and visit York County, Pa. on Facebook and Twitter, or download the convenient Travel Guide. Sign up for the Explore York Getaway Guide e-newsletter and current calendar of events to stay connected.