The craft beer industry has grown a lot — like, a lot — over the past 25 years. All over the country, including here in Pennsylvania, the industry has ballooned from a handful of renegade "microbreweries" in the 1990s to there currently being a brewery in pretty much every small town. In PA, that adds up to over 350 breweries! And craft beer is everywhere, from airport bars to grocery stores, from corner pubs to high end restaurants. This explosion in the number of breweries means an endless parade of new brands and styles to try, and for consumers, that can be a lot of fun.
But for the breweries themselves, it can be tricky. How do you stand out among all the competition? How do you stay relevant when trends and consumer demand are shifting and changing every day? For legacy breweries, those that have been around since the beginning of the craft beer movement, those questions are even more complex. Being in business for 25 years is a feat no matter what, and especially if those decades have been a time of rapid, culture-shifting growth.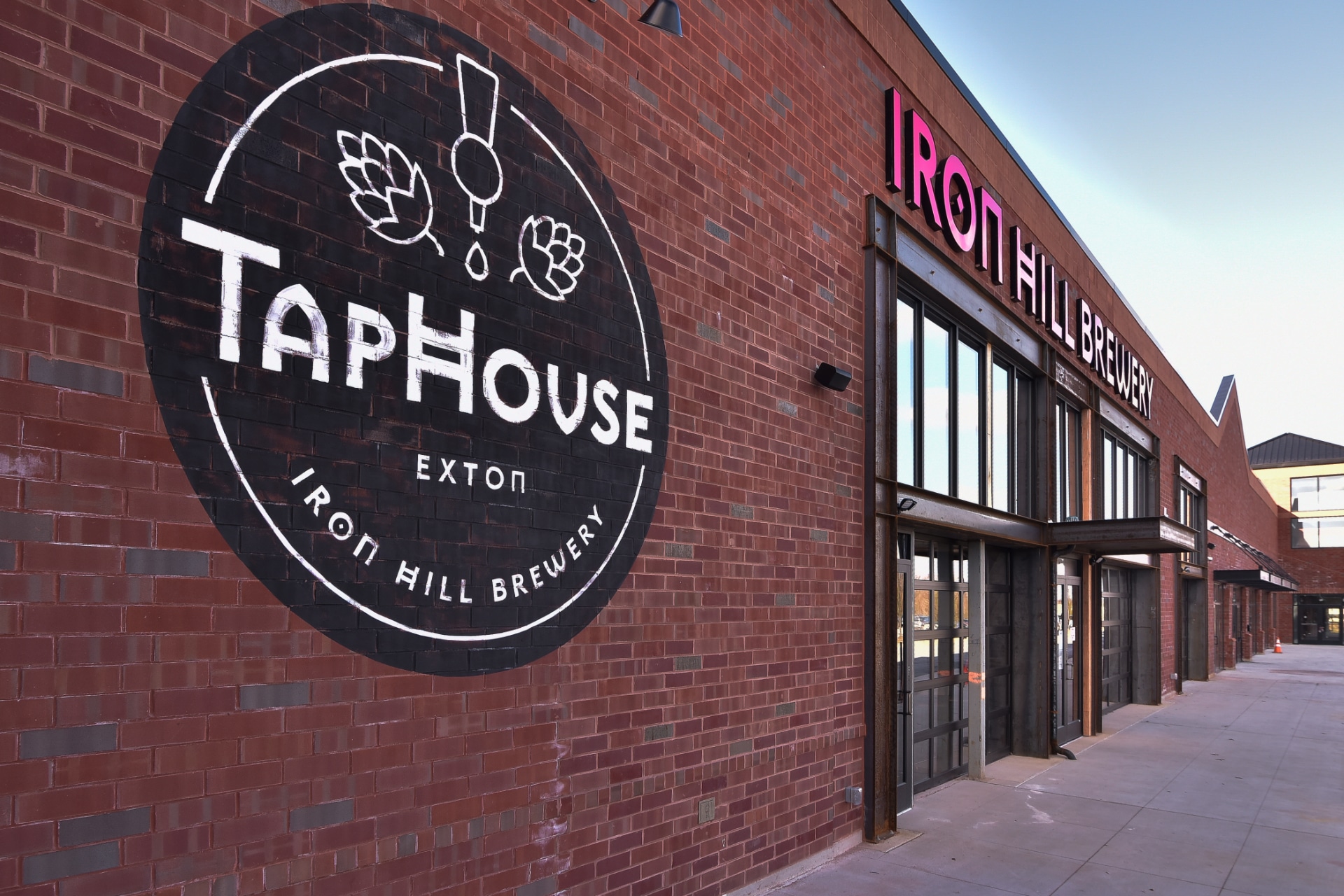 Iron Hill Brewery is one of these breweries. Since its founding in 1996 in our neighboring state of Delaware, it has surfed the waves of change, not merely surviving, but thriving. This brewpub chain now boasts 19 locations, with eleven in Pennsylvania, and others in New Jersey, Delaware, South Carolina and Georgia. In January of 2021, Iron Hill opened a new concept in Exton, PA, the Iron Hill TapHouse, a laid-back, fast casual eatery with 26 taps. This location is also the site of the brewery's new large-scale production facility, as the brand will begin to produce more beer for wholesale, in four-pack cans as well as draft for other bars and restaurants.
At the helm of this new production facility is Doug Marchakitus, Iron Hill's Production Brewery Manager. He is tasked with helping this iconic local brand transition its model.
On a snowy afternoon, we were able to meet and talk with Marchakitus, about what this responsibility entails. We also got to learn more about his longtime passion for brewing, and his journey from a server at an Iron Hill brewpub to his current position. Learn more about the who behind the brew with this Q&A with Doug Marchakitus:
PA Eats: What lead you to a career as a professional brewer?
Doug Marchakitus: I started homebrewing right out of college. It became such a big hobby of mind. For me, it about the process. It's not something simple, there's no pre-made beer mix you can buy. It's very technical and complicated. Just the idea of a challenge was appealing. My degree was in geology, and I'm very scientifically minded. That's what attracted me to the science of beer. There's so much behind it: microbiology, chemistry, physics, pretty much every field of science comes into play with brewing. The more I learned, the more I became preoccupied with it. Homebrewing is not a cheap hobby, and I invested a lot of time and money into building a brewery at home.
How did you break into brewing as a profession? Hobbies aren't always easily translated into jobs, right?
I had such a passion for it. I basically left the career I was starting behind and wanted to get a job at a brewery. Unfortunately, getting a brewer job without experience is difficult. Luckily, Iron Hill is a full-service restaurant, so I started out with Iron Hill as a server in the North Wales location in 2004. I actually applied for the assistant brewer position and didn't get it, but since I wanted to get in the field so badly, I decided to get in the company however I could.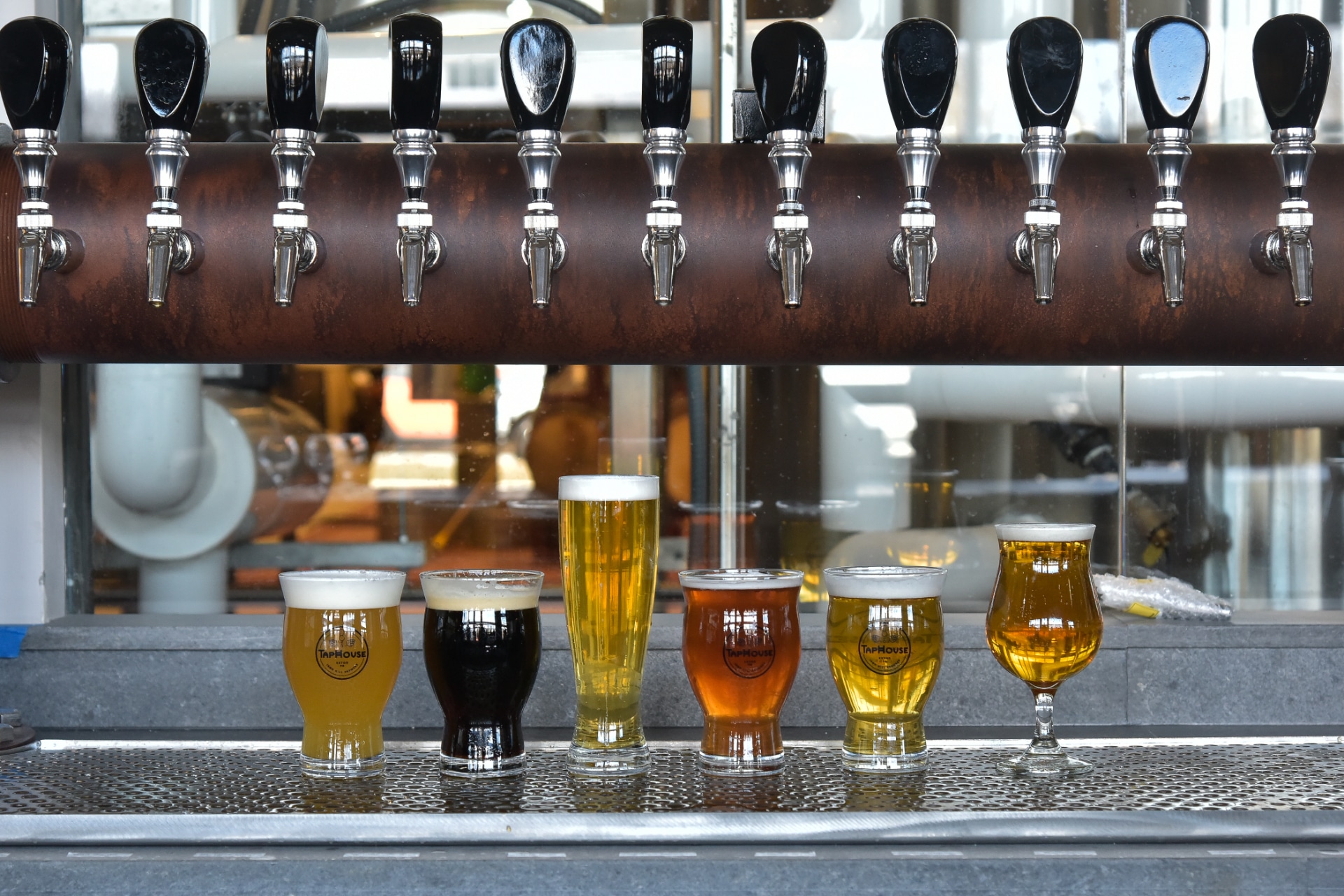 Once you got your foot in the door, how did you work your way from the front of house into the brewery side of Iron Hill?
Basically, by bugging the brewer on a daily basis, to the point of being annoying! I'd bring bottles of beer that I brewed at home into work for the staff to try. And we do something at Iron Hill called "Brew for a Day," where anyone on staff can spend a day shadowing a brewer. I did that just to tag along with brewers on brewing day. I made the switch when the assistant brewer at North Wales got promoted to head brewer at a different location, and I stepped into that role. That was in 2006 or 2007. There's a long history at Iron Hill of people being promoted from within. The steady growth of the company has meant lots of opportunity. The years I spent as a server were satisfying, because I got to talk about beer all day. But getting to work hands-on making beer was exactly what I wanted to happen at that time.
What was the learning curve like, working in this real brewery after just making beer at home?
The learning curve was working with different equipment. The science of brewing is very much the same at home as in it is in a big brewery. It's the same process, just on a larger scale. Learning how the equipment works was the biggest challenge.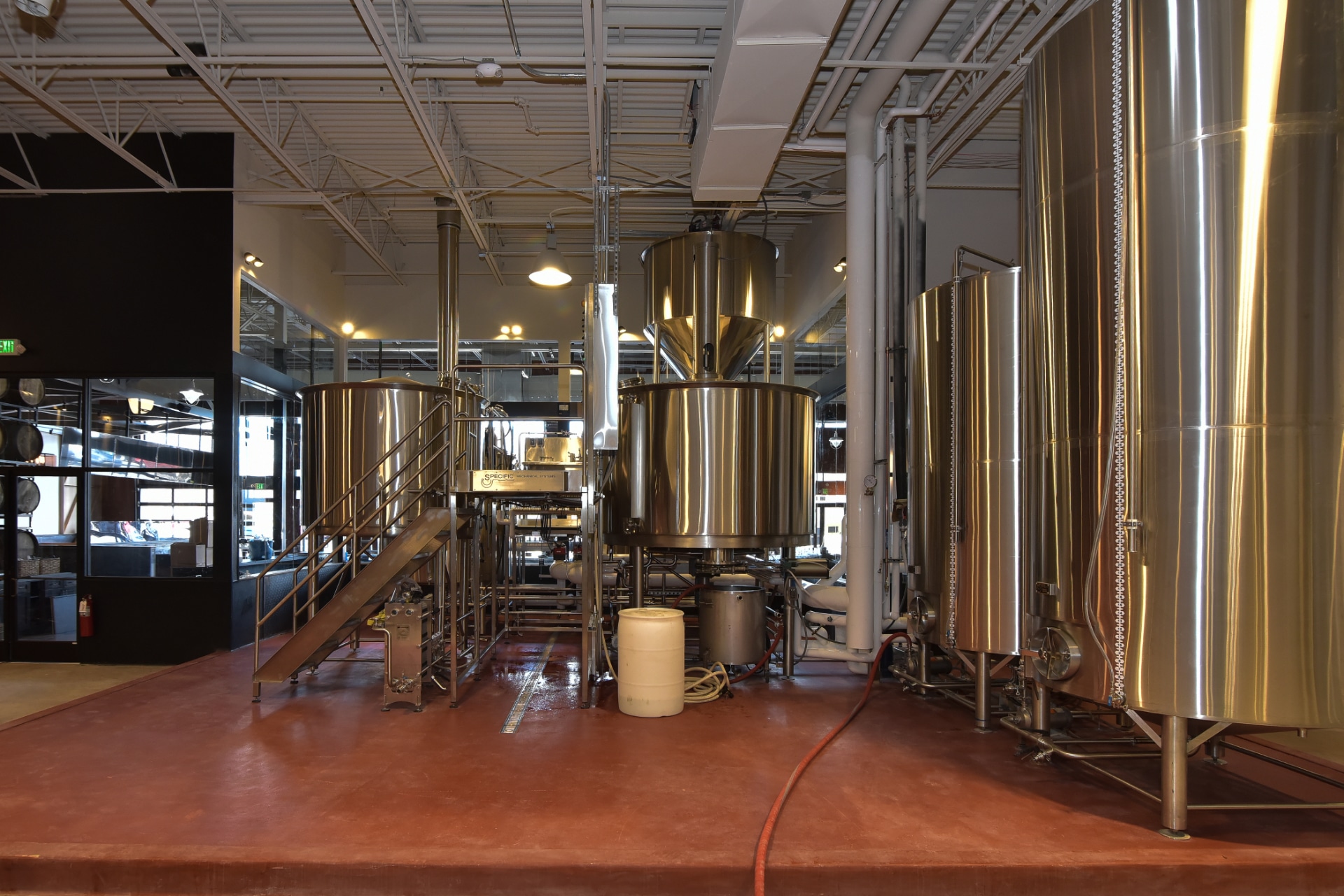 Plus, working in a brewpub specifically, as opposed to a production facility, means wearing lots of hats. It's not just brewing beer. There are a lot of duties of the job that were outside of brewing that I wasn't used to when I was brewing for myself. We get to present and talk about the beer to educate the staff, and to get them on board to sell the beer the customers. It was a different aspect of the job I wasn't expecting.
Do you think working as an Iron Hill server helped with that?
Yes! As a server, I picked up a lot about the habits of guests, especially those who were on the fence about drinking beer. Working as a server, I had different ways of approaching them, like talking about different flavors they could relate to. I'd offer samples that have things in common with wine for wine drinkers, like kettle sours, which can surprise wine drinkers with their tart, fruity flavors. A lot of times, I've noticed that if someone says they don't like beer, that just means they haven't experienced the wide range of flavors of beer. I was able to take that experience into the brewery and share that during training with front-of-house staff.
You've been with Iron Hill for awhile now. What's the biggest change or challenge you've faced there?
The biggest jump just happened when we opened our Exton location, the TapHouse. We've always been a brewpub company, we've had restaurants that specialize in brewing our own beer. Now, we opened a production brewery with a canning line, and I've been put in charge of that. It's a huge honor to be trusted with that task. That's a huge step for Iron Hill, opening ourselves up to more people, and getting cans in more markets. It's a very different look for Iron Hill, and a very different challenge for me. The brewery itself is much, much bigger, and there's an added focus on consistency and quality-control.
What appeals to you about this challenge? Does production brewing mean less creativity as a brewer?
On my end, we're producing the signature flagship beers, and the cans that go out to market. We're not experimenting as much, but we still get to do a little of that, and we have some smaller fermenters where we can produce some stuff that's not in our regular rotation. What's appealing to me in taking this step is to really focus on a few brands and really do them right, hone those flavors and get them exactly where we want them. So for me, it's not as much the creative side, but the production side, and the challenge of doing that was really appealing to me.

It goes back to what attracted me to brewing: the technical aspect. I don't know all there is to know about beer yet. There's always something to learn, and always new styles to develop. Like New England IPAs. A few years ago, we didn't know how to make that style, and now we're brewing them, reading more, learning and bringing new knowledge to it. Next year, there might be a new style that's popular and we're going to have to find out what makes that beer really delicious and keep on learning. I'm never going to be content, there will always be new limits to push, and new things to learn.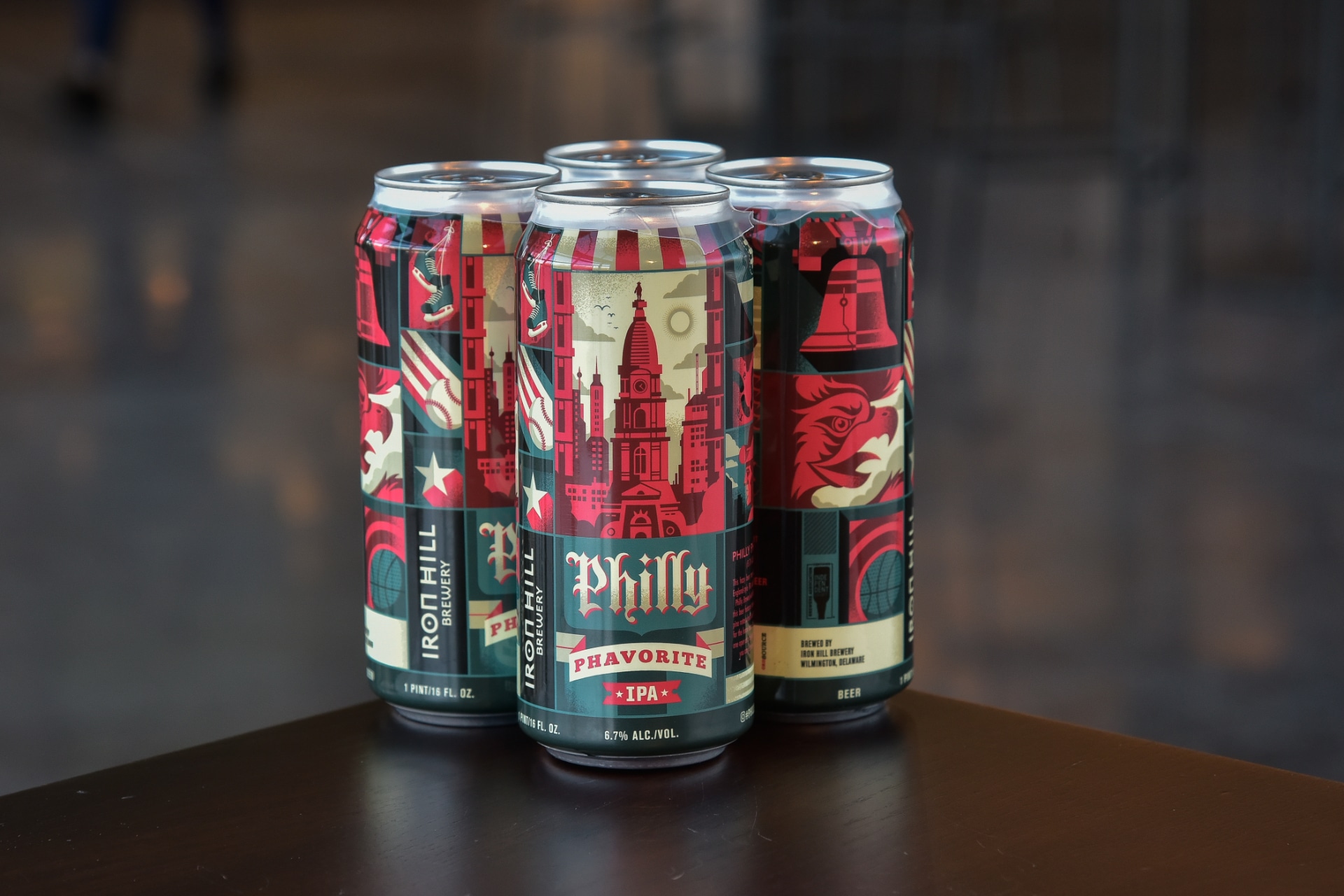 Speaking of new styles and trends, how do you think Iron Hill has managed the challenge of the ever-changing craft beer industry?
When I started, craft beer was a very niche industry. Now it's much more common, and you can't fool people anymore. What I mean is, it used to be that if a beer was unique, that was good enough. People would just love that they hadn't tasted something like that before. But now, it's more common for people to be knowledgeable about beer, and just being "unique" isn't good enough anymore. I hate to say it, but 20 years ago, there was a lot of bad beer out there. As the industry is getting more competitive you really have to have the quality and the standards, and that's part of why Iron Hill has been around for so long.
Head here to learn more about the new Iron Hill TapHouse in Exton. For a list of retail locations where you can now find Iron Hill's beer in four-packs (the beer that Marchakitus is in charge of brewing!), check out its online beer finder tool. For new product announcements, events and general news, keep up with Iron Hill via Facebook and Instagram.
Iron Hill's TapHouse is located at 260 Eagleview Blvd. in Exton, PA; phone: (484) 874-2897.
Photos:

Iron Hill Brewery