Tucked inside the historic (and reportedly haunted) Brinton Lodge in Douglassville, PA, is Hidden River Brewing Co. This gem, which does indeed feel a bit hidden from the outside world, is home to unusual and wonderful craft beers, often sought after by the local craft beer community, and a Pennsylvania-centric farm-to-table food menu. Local residents and fans who come from all over the state are after Hidden River's creative beers, like The Most High, a double IPA brewed with oats and  hopped with Galaxy, Citra and Motue, and From the Garden of Alcinöus, a 100% pear-fermented cider. Formerly, the only way to experience Hidden River's products was to head out to its tap room for crowler and growler fills (offered Friday and Saturday, and Wednesday and Thursday, respectively), but Hidden River has just started very limited distribution to other markets, which is very exciting!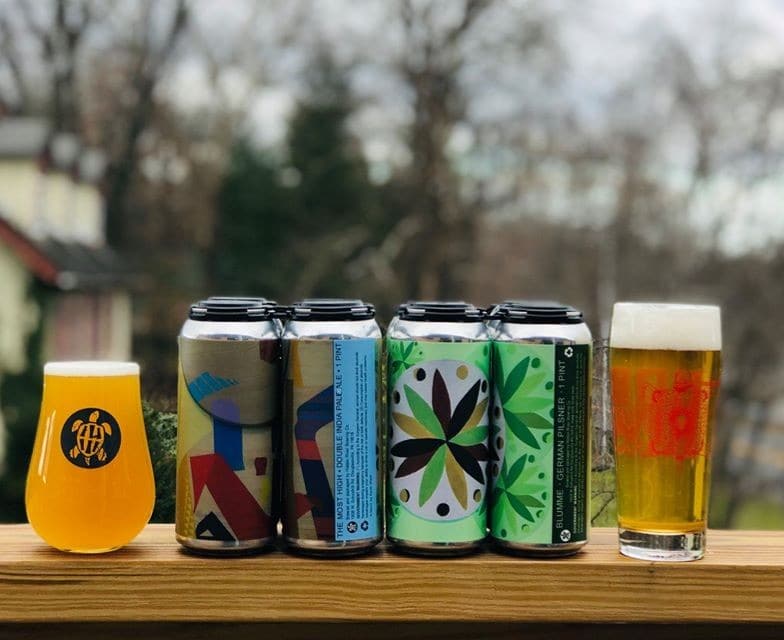 Hidden River isn't just a brew pub, though. It's a gathering place for the surrounding Berks County community. Its team hosts a number of regular events, like Free Music Sundays, where live, original music is performed on Sunday afternoon from 2 to 6 p.m. Hidden River also offers a monthly lecture series on Wednesday nights, covering topics ranging from the history of the Schuylkill River, to fermentation and food.
We wanted to learn more about the folks behind this Pennsylvania brewery (and what it's like to work in a haunted old house!), and we had the opportunity to speak with Doug Reeser, one of Hidden River's co-founders and owners. Here's a bit more about Hidden River's story, as we chat with the who behind the brew:
PA Eats: Can you tell us more about the origin story of
Hidden

 

River

?
Doug Reeser

: My brother in-law (Kevin Margitich) and I started

Hidden

 

River

in 2015. We were both longtime homebrewers and craft beer drinkers, and had toyed with the idea of our own brewery, as many homebrewers do! Our family had recently acquired a 300-year-old building that had been abandoned for four years. The building needed major work, but it was a restaurant in its most recent life, and the previous owners left all of the restaurant equipment. Kevin and I convinced our family to let us give things a go, and we were given use of the old kitchen and dish-washing rooms. We renovated those two spots into a small tasting room with a bar and seating for around 25 people, and a tiny "kitchen" behind the bar. We put a small 3-barrel brewhouse in the old dish washing room, and were able to get the doors open.
We're in our fifth year now, and have grown to the point where we lease the entire first floor and outdoor space. This includes seven rooms of various sizes inside, a large outdoor deck and bar, and a covered patio. We've also built out a new, larger 10-barrel brewery in the barn that is in our parking lot, and we have four people working in the brewhouse. We have also built a new kitchen from which we provide a completely local-sourced, from-scratch menu, different every week based on what we can source from our local farmers, growers and makers.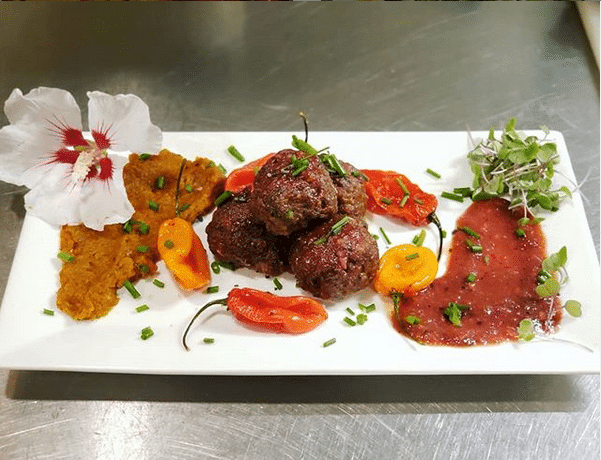 What was it like to make the leap from homebrewing to professional brewing?
Having never brewed professionally before, starting out on the small 3-barrel system was both a blessing and a curse. On the positive side, we built that original system to mimic what we were accustomed to using on the homebrew scale, as closely as possible. But, instead of brewing 10 gallons at a time, we were brewing about 90-gallon batches. Thankfully, we had some strong support right away, and were able to brew regularly, usually 4 or 5 times per week. This allowed us to experiment and dial in our brewing skills. It also meant that we were working way too many hours just to keep up! The new brewhouse has allowed us to supply our pub more completely as well as put our beer in limited distribution.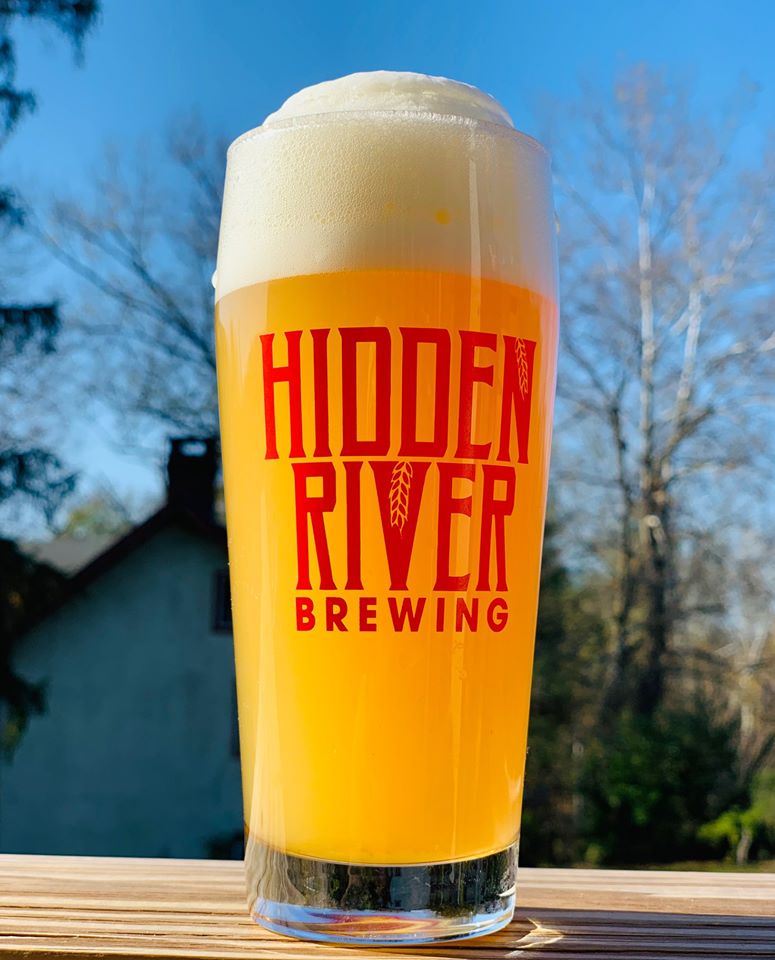 Tell us about your spot in Douglassville (and why there?)! Is it true that the Brinton Lodge is haunted?
We are in the 300-year-old Brinton Lodge. The building is one of the oldest in Berks County, and is located right on the Schuylkill

River

. It has always been a place where travelers could stop and get a meal and bed. In the 1920s it became an exclusive gentleman's club and had a 50-year run as a place shrouded in rumor and secrecy. In the late 1970s, it became a white-tablecloth restaurant and stayed that way into the 2000s until the

river

 flooded twice within a few years, and the owners were forced to close the doors. We have family connections in the area, and as mentioned, our family purchased the building when it was abandoned and bank-owned. Because of the family connection, and by doing all of the work ourselves in the beginning, we were able to control the costs of getting the doors open. We saw an opportunity and were able to make it work!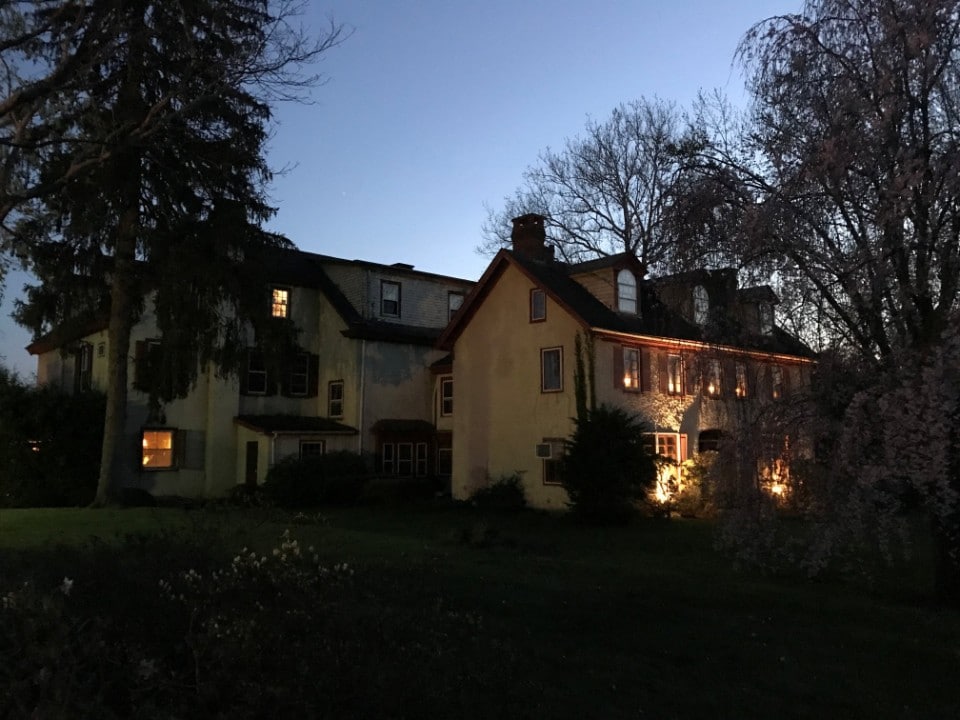 The Lodge (as we call it) is haunted! Just about everyone that works with us has had some kind of experience, from hearing strange sounds to seeing full-on apparitions. Our family acquired the building with the intention of creating an event space and house museum, holding ghost tours and other haunt-themed events while collecting artifacts of local significance. They do provide

ghost tours

of the building, and have outfitted the upper floors of the building with period decor.
What informs your brewing philosophy? Are there certain traditions that you look to for guidance or inspiration?
As homebrewers, we always loved to experiment. We always pushed style and flavor boundaries, and wanted to bring that to the table in the brewery. We were initially guided by more of a culinary take on brewing, and looked to food flavors as inspiration for many of our beers. We also did not want to put ourselves in a situation in which we were brewing the same thing every week. To that point, we have almost never brewed a beer twice.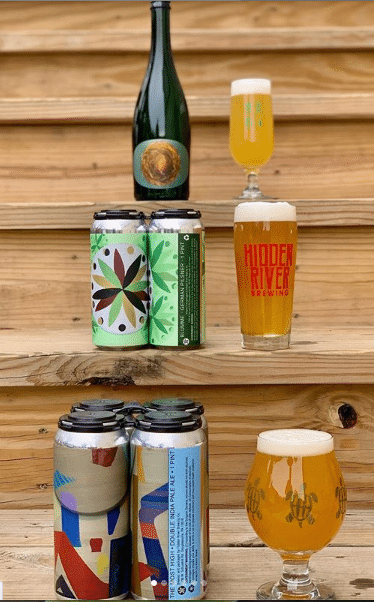 In our new larger brewery, we have worked specifically on our hop-forward beers, like pale ales, IPAs, and Double IPAs, lagers and pilsners, sour IPAs, stouts and other dark styles and saisons. With our larger volume of beer, we have begun canning, often our hoppy stuff, but also some pilsners, and soon our first stout. We have also begun bottling some of our saisons and aged funky beers! While we have begun to revisit some of our recipes, we are pushing 700 different beers and ciders in less than five years.
Is there a beer you've made, recently, or at any point, that you think best sums up what
Hidden

 

River

 is all about?
I think we have seen our brewery evolve a bit over the last five years. We were certainly more experimental on the flavor side in our early years, but with more experience and a new brewhouse, our beers are currently of much higher quality than they were at first. We have developed a good reputation for our hop-forward beers, but it is the variety of styles and experimentation that I think is our true signature.
In that vein, this fall we released Hairy Scary, a seasonal beer that changes every year, and this year we made it a 12.6% Barley Wine conditioned on some seasonal spices and vanilla bean. It's a big, fun drinking experience!
The local craft beer market seems pretty saturated … how do you see it from your vantage point? Do you think there is still room for more breweries in PA? If so, what do newbies need to know about getting started?
There certainly is a lot of good beer out there these days, although I'm not sure it's an over-saturated market yet. I'm not sure I would want to fight for shelf space at the grocery store or beer distributor, but as places for people to gather, drink and eat, I think there could be brewpubs in every town and neighborhood. For those thinking about getting started in this climate, I would suggest thinking about the larger picture and ask yourself: what it is that you want to bring to the community you're in? It's getting harder and harder to just get by on the beer alone. What else can you be to your community?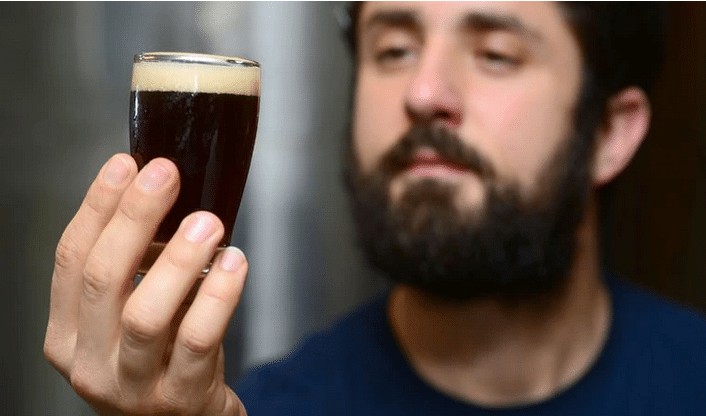 To find Hidden River's most up-to-date tap list, check its
Twitter feed
, and for food menus, special can and bottle releases and event news, head to
Facebook
or
Instagram
.
Photos:

Hidden River Brewing Co.