Alisa Fava-Fasnacht was born on her family's farm in Scenery Hill, PA, just about 40 miles south of Pittsburgh. And she still lives there, in the main farmhouse on the rolling, verdant property that her Italian immigrant grandparents bought in the late 1800s. While she currently carries on the multi-generational agricultural tradition of her family with her cheese brand and local food market, Emerald Valley Artisans, her journey has been anything but a straight line.
Like many children born into farming families, Fava-Fasnacht forged her own path, pursuing a career in mental health while always keeping one foot in the world of dairy farming and cheese making. Her efforts over the past decade have helped launch Emerald Valley Artisans as one of the leading cheese makers in the region, with its incredible cheeses, like fromage blanc and Mediterranean-style feta served at some of the best restaurants and gourmet markets in Western PA. Even amidst the COVID-19 pandemic, she's been able to grow and pivot the scope of the farm's cheese-making endeavors, and supporting her fellow farmers and artisans by offering a wide, diverse range of PA-made products through her brick-and-mortar shop, The Marketplace at Emerald Valley Farm in Washington, PA.
We enjoyed the chance to chat with Alisa, whose passion for, and commitment to, local food and agriculture is truly inspiring. Learn more about her story and her businesses in this Q&A:
PA Eats: How did you navigate the decisions around how much to be involved with your family's farm versus setting off on your own career path?
Alisa Fava-Fasnacht: When you're making those kinds of decisions, I view it as: How do I be me and not lose you? That could be another person, a career, a family tradition. The "you" can be a lot of things on the other side of the equation. In my case, I grew up in agriculture, I was a multigenerational farm kid. I still live on the main farm, and my sisters do, too. I went to Virginia Tech and have a degree in dairy science, but I ultimately pursued a Master's degree in clinical health.

I spent 22 years doing both. At times, I was doing multiple things: working my career, still heavily involved in the the farm, working with my husband to develop my own herd. Eventually, we started making cheese. I was doing all those things! I look back now like, wow.

How did you manage it all?
I had to make some decisions about where I was going to invest my time and energy and come up with a plan for all the other things that need to be done. Once we made the list, I realized I was not going to be the hands-on cheese maker. I know how to make cheese and enjoy it, but I'm not going to be the person making cheese. Our strong suits are the cows and the land, which are all-consuming. The land knows no boundaries of time, day of the week, it doesn't matter, you still have to farm. If somebody's getting married, great, but you still have chores.
When did you decide to transition more fully back to farm life? Did that change the scope of the business?
It's only been in the past seven years that I've been full-time. We started this with our herd [for making cheese], and outgrew that pretty quick. We continue to use the milk from our herd, and started using other Pennsylvania herds into the mix. There were times when I was rolling in entire tractor trailers of milk — that's 50,000 pounds — at a time. We made the decision at that point that we would board our cows so they could get the care they needed. The amount of time I was spending off-farm in the shop and doing sales calls, I wasn't able to commit to the cows. So we made that decision to move them to the respective boarding facilities. Now, we're using solely milk from Pleasant Lane in Latrobe.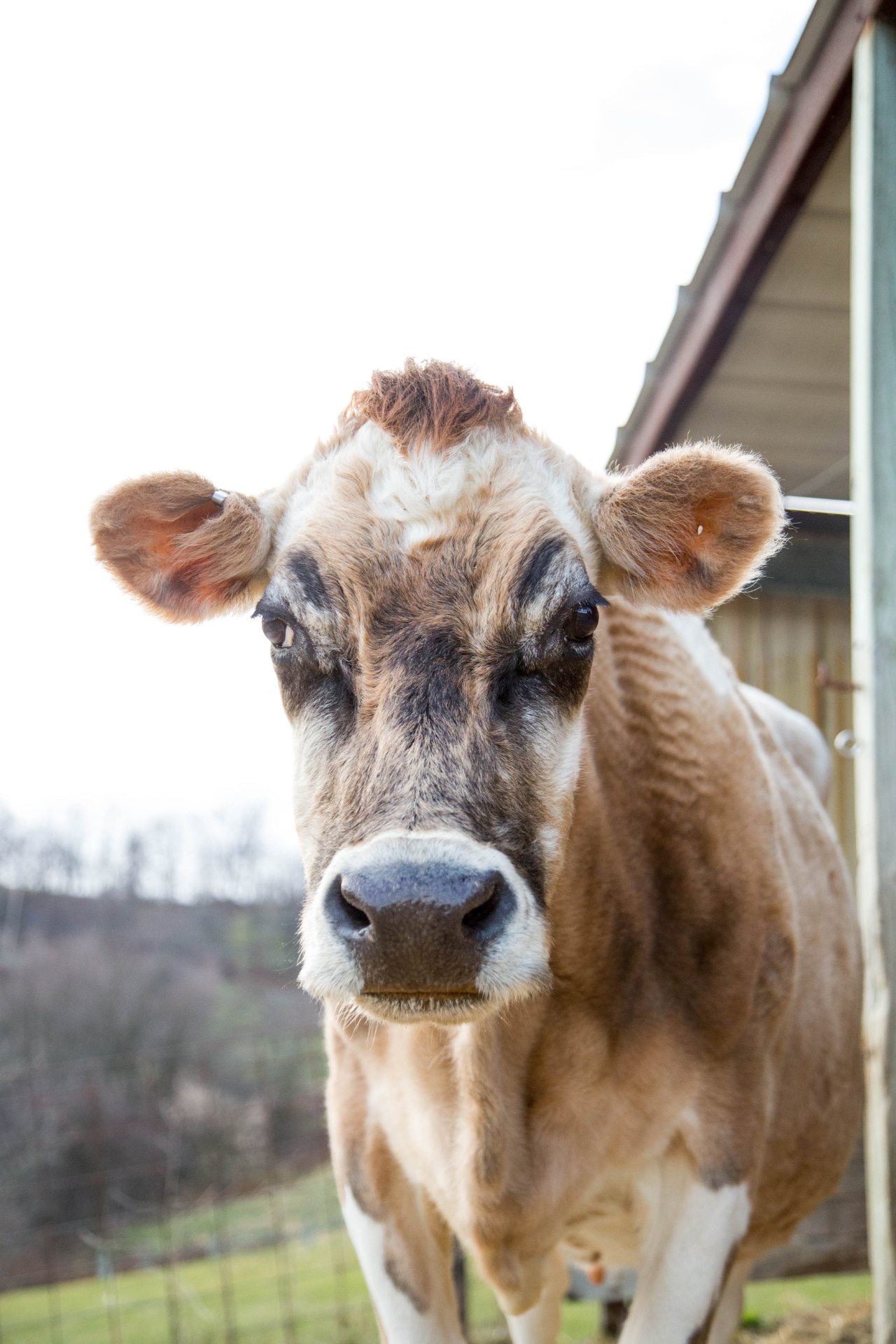 I'm pretty stoked about that to be honest, throughout the years we've used a lot of milk from a lot of really awesome PA dairy farms, all of them families. Many of them are them families I've known my whole life long, like we all grew up together in 4H. I'm really proud of the fact that the business has grown to the degree where we could include others and include something of a market for those families.
So you've got the cheese-making side of things. Tell us more about The Marketplace!
We opened in November of 2017 in a historic building, circa 1860, on Washington's Main Street. There are original pressed tin ceilings, it's a historic landmark in town. We're directly connected to where the farmer's market is held, so that's a really nice proximity. During market season, every Thursday, that area is a buzz. We get a lot of play from that, we're part of the whole food movement in Washington.

Through The Marketplace, Emerald Valley has become more than just cheese-making, it's now broadened to become an aggregator for all things local, whether they're coming via small producers or directly off farms. Maybe that's a wonderful pickle, or fabulous honey, or something along those lines. What I know about a lot of farmers, being one myself, and having been in that world, is that they're not all in a position to market their products. They might have a great product, but some of them don't even want to do it. They want to farm. But they need to get their product to market.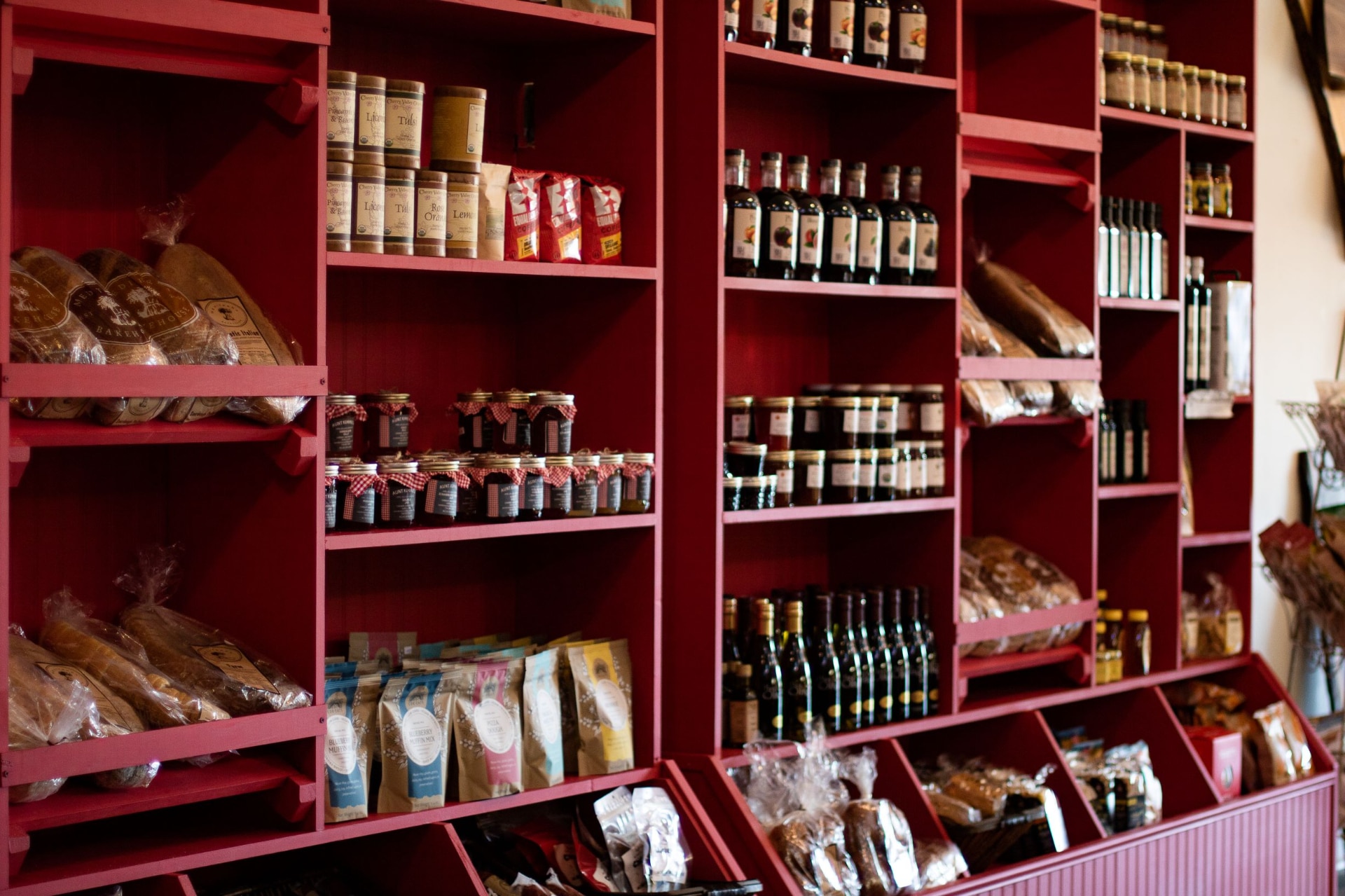 I'm a big fan of collaboration and always look for the synergy in relationships. Chances are if you like cheese, you might want some of the things that go with it. Emerald Valley procures all of this, and then it's made available at the Marketplace at Emerald Valley and our online marketplace.
Do you seek out these local products, or do people bring them to you?
We are always entertaining new products. Sometimes those show up on our doorstep, and that's so awesome, when people seek you out.. Like Redemption Farms, they left me samples and I ordered from them that same day because I usually can tell by the interaction I have with the person and the way the product looks. I usually have a good sense, and this one seemed like a no-brainer. Some of these items become permanent fixtures in our stock, like Rustic Rock, you'll be able to get their maple syrup or sugar all the time. Other items, like The Cheesecake Fairy, are a little more niche and I tend to do that at specific times of the year.

Supermarkets recognize the demand for local and scratch that itch with a few local items dispersed among a million big-box products. We're the opposite: 95% local and regional and 5% import. There are some cheeses I just have to have, like an Italian pecorino. There's none that I know of locally, maybe regionally. But at the end of the day, there's nothing wrong with having a really good DOP product come out of Italy, Greece or Spain.
How has the COVID-19 pandemic changed things for Emerald Valley Artisans?
Right now, I've really narrowed my focus, COVID changed that for me. We were one of the major suppliers of cheeses to local restaurants in the years leading up to 2020. We sold through big distributors. When COVID hit, that ended.

Pre-pandemic at The Marketplace, we were trying to figure out who we would be when we grew up. We were doing grocery, but putting more emphasis on our bistro. We have a small sit-down area in the shop with seating and takeout. We would do events and that kind of stuff. When the pandemic hit … I'd already been playing with the idea of a "virtual farm stand" last fall. It was like, we knew we wanted to jump in that pool, but COVID came and shoved us in. So we took all the tables out of our space and spent all our time building the site and reformatting our shop, which is now entirely dedicated to grocery. We have cabinets to display products, and they're jammed-pack with local. Like we're out of space, how can that be? That tells you there's a lot of good stuff out there, there's nothing on our shelves that isn't of supreme quality… I just won't do it. I don't want to sound snobbish, but the fact is that people come to me because they know I've got high standards. It can't be here just for the sake of being local, that's not enough, it's got to be good.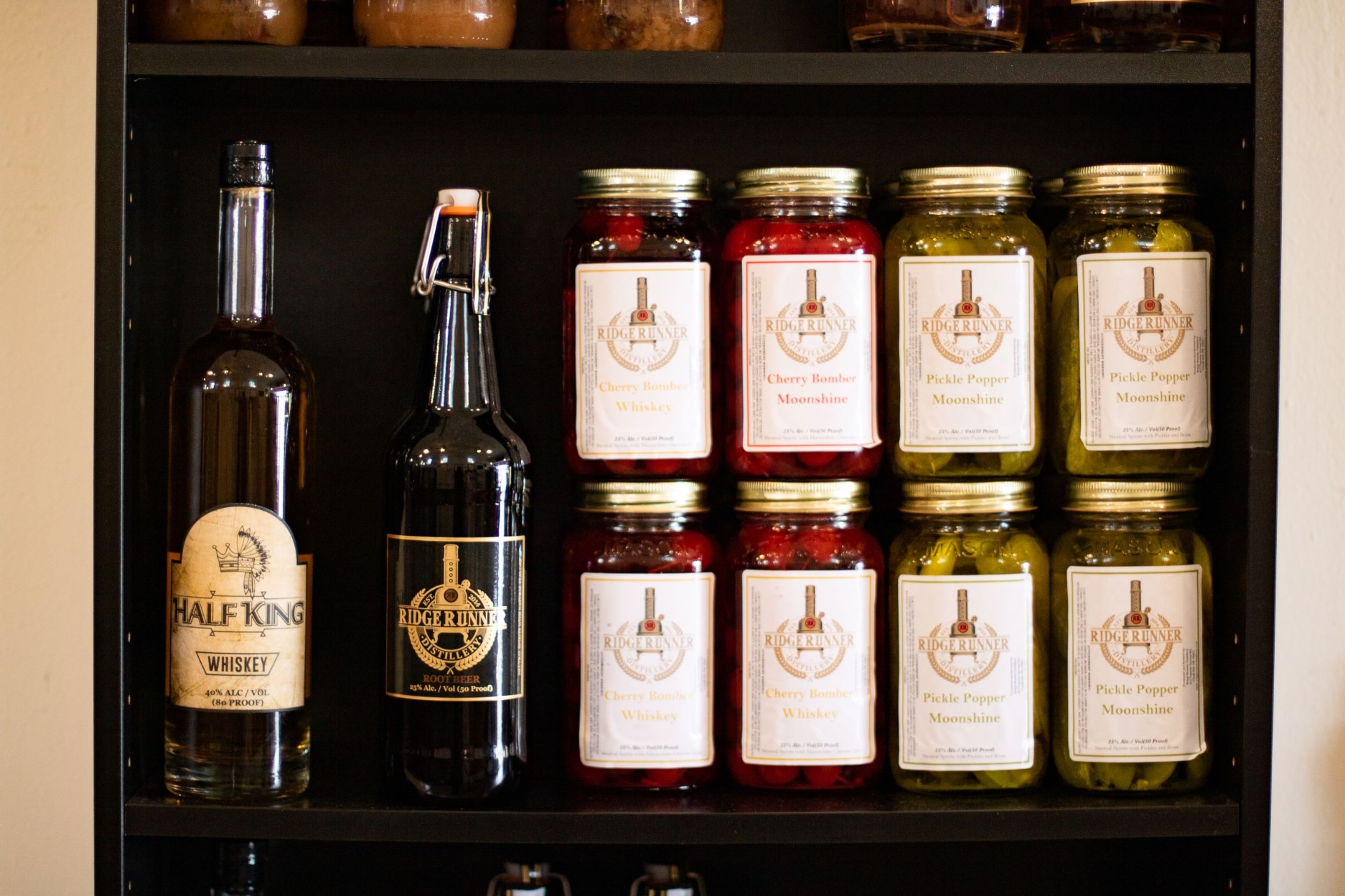 When you dream of the future of Emerald Valley Artisans, what do you see?
There are some things we'll be pursuing in the near future. One is the development of some type of experience here at our farm. I started with a little cheese shop here in the beginning, then I moved to a little wine and cheese shop in the Village of Scenery Hill, then ultimately I moved to Washington. But my goal has always been to be here at the farm. Over the past 20 years, I think there's been a shift with consumers … we live in a more destination-bound society. People are looking for an experience. I always knew I wanted to have a farm-on-farm market. I think that's going to be the final leg in the journey.
To learn more about Emerald Valley Artisans, visit its website. To explore The Marketplace at Emerald Valley, visit the physical store, or shop online for local products! The Marketplace offers everything, from farm-fresh eggs to locally milled flour, to CSA boxes to smoked salt to, of course, artisanal cheeses.
Find The Marketplace at Emerald Valley at 145 South Main St. in Washington, PA; phone (855) 674-6826.
Photos:

Emerald Valley Artisans